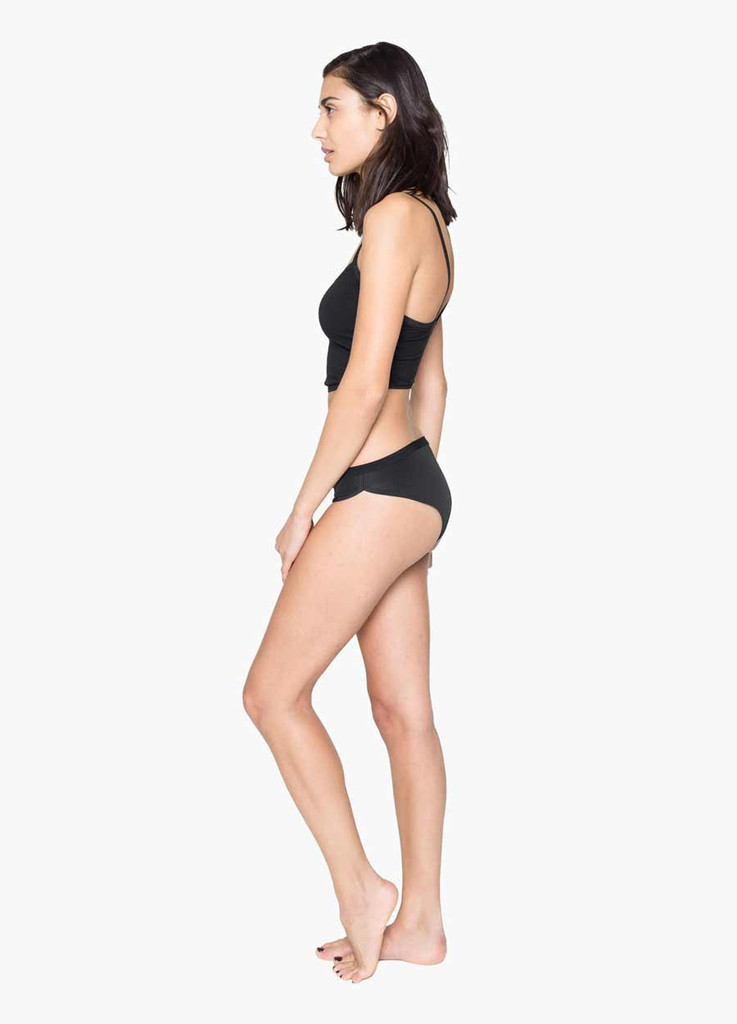 The clothing we put on our crotch is important, so I have been doing some extensive research on underwear to ensure we are covering our privates with only the best of panties. In my research I found 3 panties that you need to know about.
New York based White Rabbit is a newer underwear brand that focuses on comfort and quality as well as social and environmental responsibility. Per the comfort and quality, after testing out The Prince cheekini and The Elizabeth thong, I will say that White Rabbit it is indeed incredibly comfortable. In fact, their Elizabeth thong is just as comfortable as the famous Hanky Panky thong listed below, but 30% less expensive at $14. Although the qualitu is not as good, and I do prefer organic cotton underwear.
Beyond the comfort and price, I love their partnership with Fabrica Social and their use of bamboo rayon fabric on the Prince and Chrystie panty. As you may know bamboo is moisture wicking, anti-microbial and fantastically soft. Seriously soft.
After testing White Rabbit underwear, I only have two qualms. One, they only carry black and white colored panties. I look forward to them expanding their color line to include, at least, a series of nude colors. Two, I don't like how you can see through the lace on the crotch of the Elizabeth thong. I prefer the coverage of their Chrystie thong.
If you want to try White Rabbit, it is only available online, but they will refund you if you don't like the fit. They call it The Comfort Trial Program. Sizing Note: A size 6 woman will wear a size medium in The Prince, and a size small in both the thongs.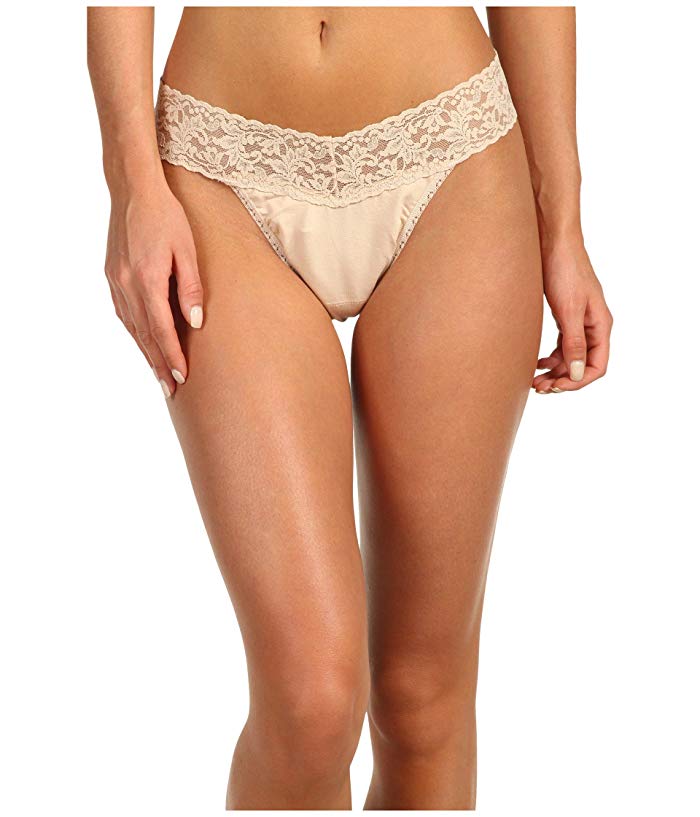 Hanky Panky claims to be the most comfortable thong in the world, and I absolutely agree. I own over 30 pairs of Hanky Panky Organic Cotton Original Rise thongs. A lot of my clients already own them, and if they don't, I introduce my clients to them. If you are under 5′ 3″ or very thin, you may prefer the low rise Hank Panky organic thong.
Thinx panties is the newest product on this list and the most noteworthy. Thinx panties is supposed to replace tampons, panty liners, pads and menstrual cups for women size XS to 3XL. After testing it, I wouldn't say it will replace tampons for me, but it is a wonderful product. The three main points to know about Thinx panties is, one, Thinx definitely eliminates the need for panty liners. Two, the nude Thinx thong is amazing. It is a must-have and I so rarely use that phrase. Three, Thinx is not for women with thick periods. Now, let's go into more detail. Here are my findings on the Sport Thinx panty, Hiphugger Thinx panty, and Thong Thinx panty.
Sport Thinx Panty: The sport Thinx panty is for medium period days and is stated to hold up to 1.5 tampons worth of blood. I agree it is very absorbent, there was no leakage at all. I would say it is an accurate claim and it is nothing like a diaper or a pad. It has a nice fit and feel to it. But like I said, if you have a thicker period it is kind of gross. You do end up sitting in your period. Also, even after washing it, the panty appears to be stained from the period. That doesn't feel very clean to me. Size Note: A size 6 woman should order a size medium.
Hiphugger Thinx Panty: The Hiphugger panty is supposed to hold two tampons worth. That seems to be true, but this is not a comfortable panty and I regret buying it. It feels a bit tight on the leg openings, but it doesn't appear to be the wrong size. It also feels like it sits extremely low, although it doesn't look like it's that low. It's not like pubic hair is showing. I can't quite put my finger on what it is uncomfortable. This panty also appears to be stained from the period despite having been washed. Size Note: A size 6 woman should order a size medium, or perhaps a large? I can't tell!
Thong Thinx Panty: I LOVE the Thinx beige thong. It is for light days and it works perfectly. Wonderfully. Fabulously. I seriously think every woman should have this. It is comfortable, fits beautifully, and it is virtually invisible under white clothing despite the lining of the panty being black. Interestingly enough, the thong did not get stained from the light days, so I am excited to put it on after every wash. I am very impressed by their Thong. Size Note: A size 6 woman can order a small.
My blog posts are my honest and personal opinion. Sometimes my content includes products sent from companies or PR firms. In this case I was sent samples from White Rabbit. If I am sent something that is unimpressive or boring I don't write about it. I purchased the other panties mentioned.