You know Nordstrom is my go-to store, but lately they are out doing even themselves. Here are a few things they have done "recently" that has deeply impressed me….
One, they have always price matched, but now you don't have to ask for it, Neiman Marcus and Bloomingdale's prices are already programmed into their system. Two, they simplified their sales, so that all departments are on sale at the same time. Three, the Nordstrom anniversary sales have become amazing! It used to be take it or leave it, but having shopped almost everyday of their early access sale this past week, I am shouting from the mountain tops. Pictured below are the best goodies I have already purchased for my clients or plan to purchase for them. (I may have also picked up a few of these pieces for myself.)
Note: I highly recommend taking advantage of the sale online and not going into the store. It is CRAZY in there and all the prices are the same, plus there are more sale products online.
Pictured above is the Aquatalia 'Reece' heeled bootie. Aquatalia makes the BEST boots. They are weatherproof, sexy, and absolutely comfortable. I am a die hard Aqautalia fan and adore getting a pair of them on sale. The pair pictured comes in red and navy as well. Hot.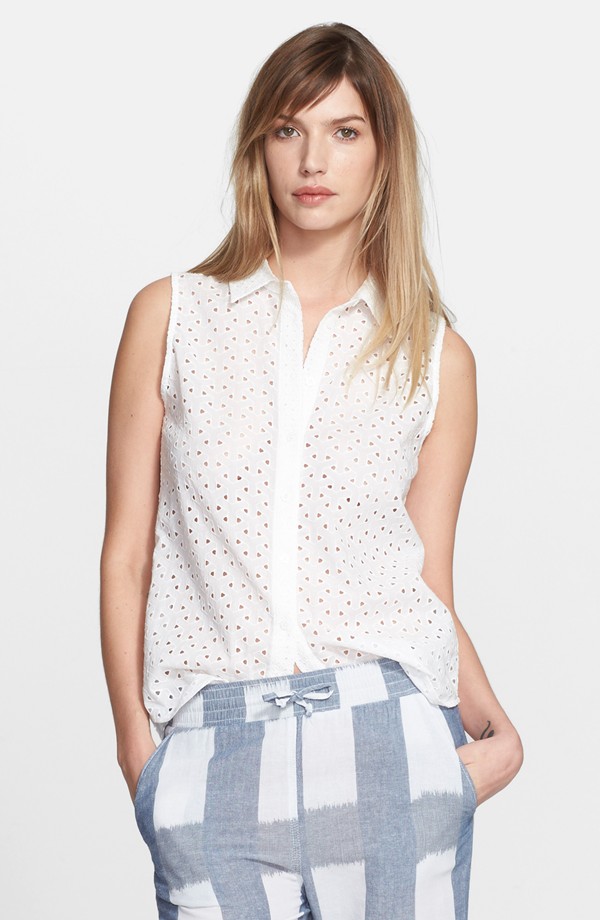 This blouse actually isn't part of the Nordstrom anniversary sale, but it is on sale now at Nordstrom and I loved it on my client this week. It is versatile, and love the grown up approach to the eyelet.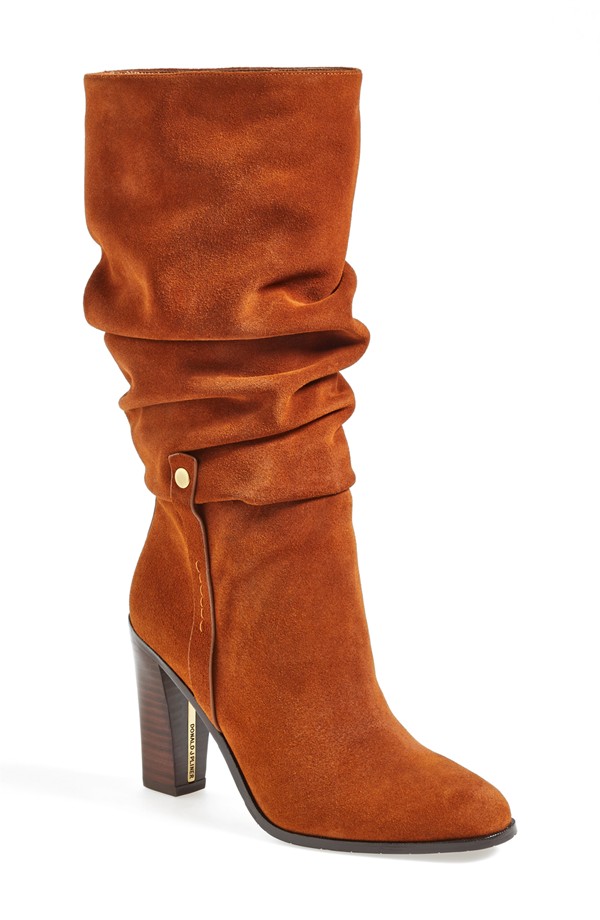 These Donal J Pliner boots are only available online and I had to have them. I wished they arrived already so I could report back to you on its comfort, but alas I cannot. I will edit this post later to report back. I can't wait to put them on my feet. These are basically my dream boots and perfect for the 70's upheaval this fall.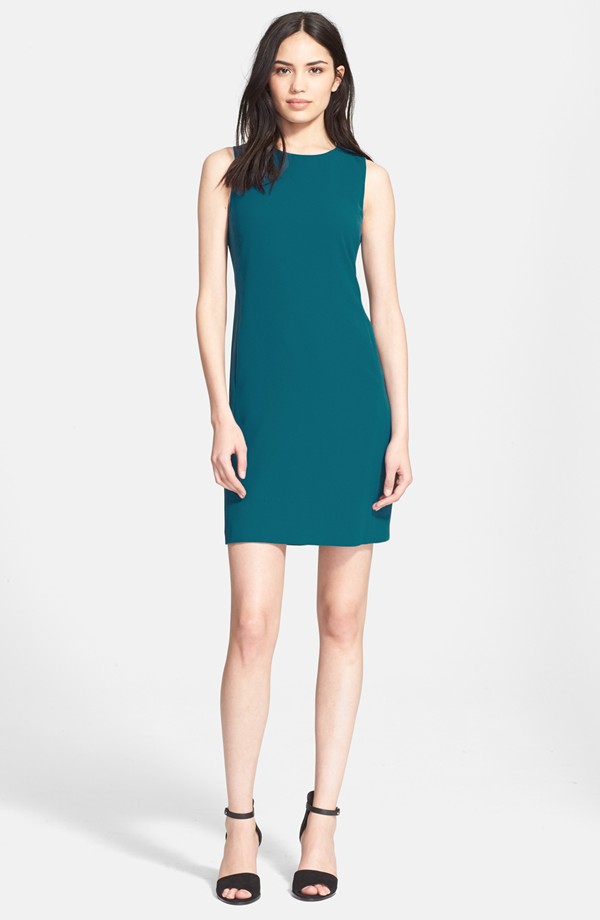 Vince's classic silk garments are the epitome of sexy, subtle elegance. This is a true staple that adds color to your wardrobe for many seasons to come.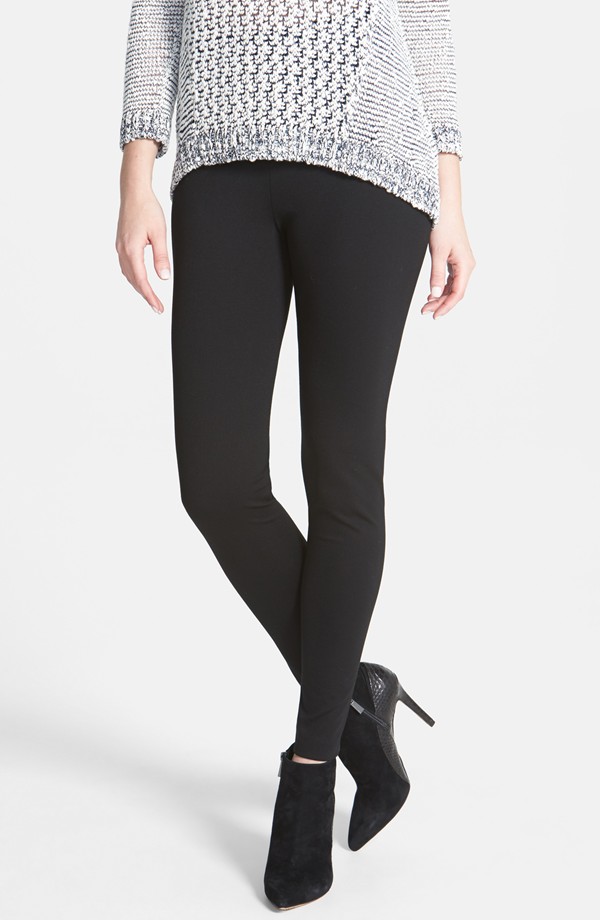 Two by Vince Camuto makes one of my favorite leggings. They are second only to Vince leggings which don't come in brown. Two by Vince Camuto leggings comes in black, brown and grey, although many don't like the feel of the grey, oddly enough. The black and brown feel amazing though.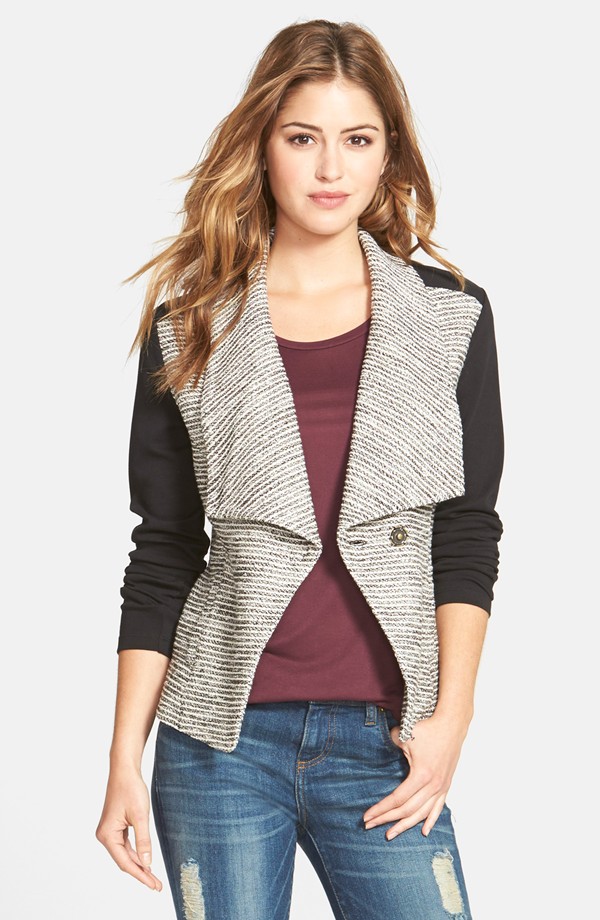 This stretchy bouclé blazer is incredibly comfortable, cozy and flattering. Use it like a sweater and throw it on over a t-shirt or pair it with a ponte pencil skirt or Vince Camuto's stretchy midi tube skirt for a professional look that feels like pajamas. Note: Vince Camuto's midi tube skirt runs big, order a size or two down. I put a size 4/6 client in an extra small of this skirt.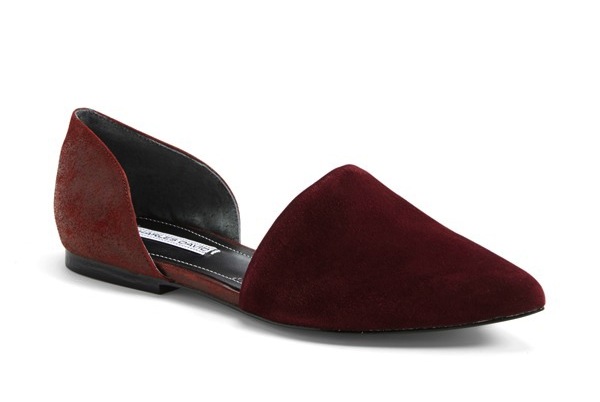 I had coveted Vince's d'Orsay flats in that wine color last season, but never got around to purchasing it. Thankfully, Charles David has come out with a very similar style in burgundy suede, at an amazing price for the anniversary sale. They will be arriving in the mail today. I can't wait to try them on. For tips on wearing them, check out my post on How To Wear Pointy Toe Flats.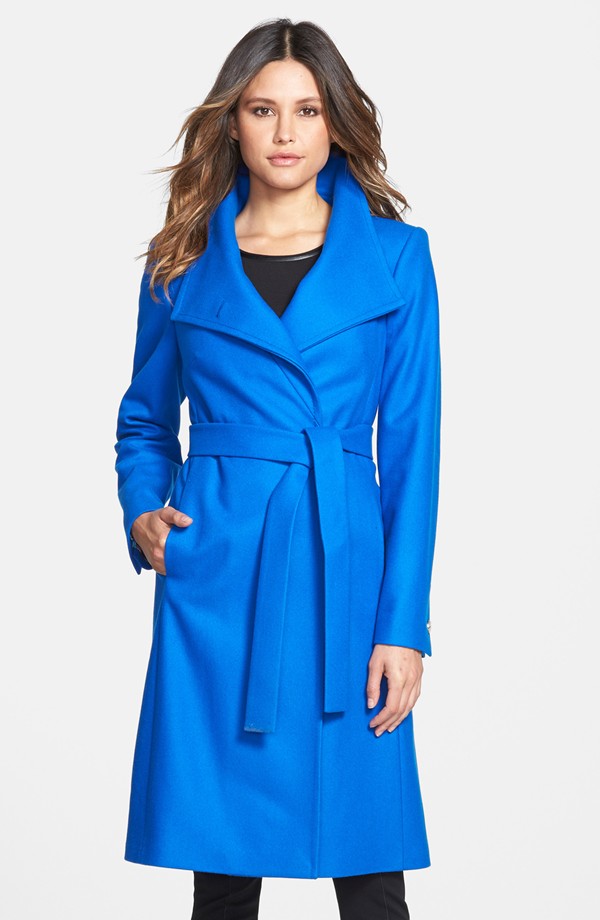 Ted Baker makes the most marvelous coats. This bright blue 'Nevia' won't only keep you warm this winter, it will brighten your day.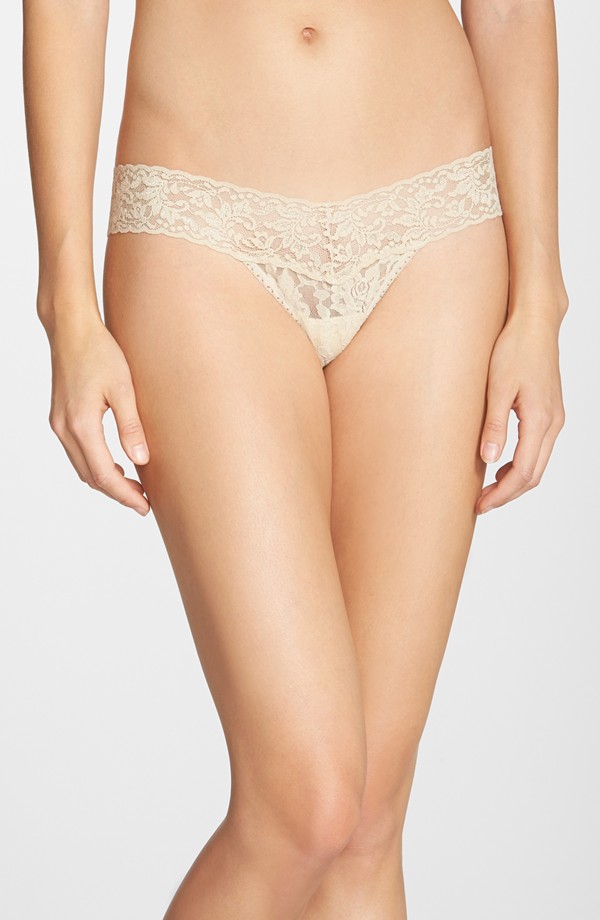 Hanky Panky thongs are a basic Anniversary Sale 'must,' and of course I use the term 'must' loosely, because there is no 'must-have' in fashion, but if there was, Hanky Panky thongs would be it. They are the most comfortable, durable and stylish thong out there. They come in regular rise thongs, which is a bit higher, Mid-rise thongs, and pictured above is their low-rise thong which is what I wear mostly. I also wear the mid-rise. I love the modal fabric on the mid-rise. The regular rise thongs are for women who are over 5′ 7″ or over a size 10 (or women who like higher rise undies – duh.) Regularly, $20 each, right now they are 4 for $54. I recommended picking up a couple of the sand color to wear with your light colored pants this summer.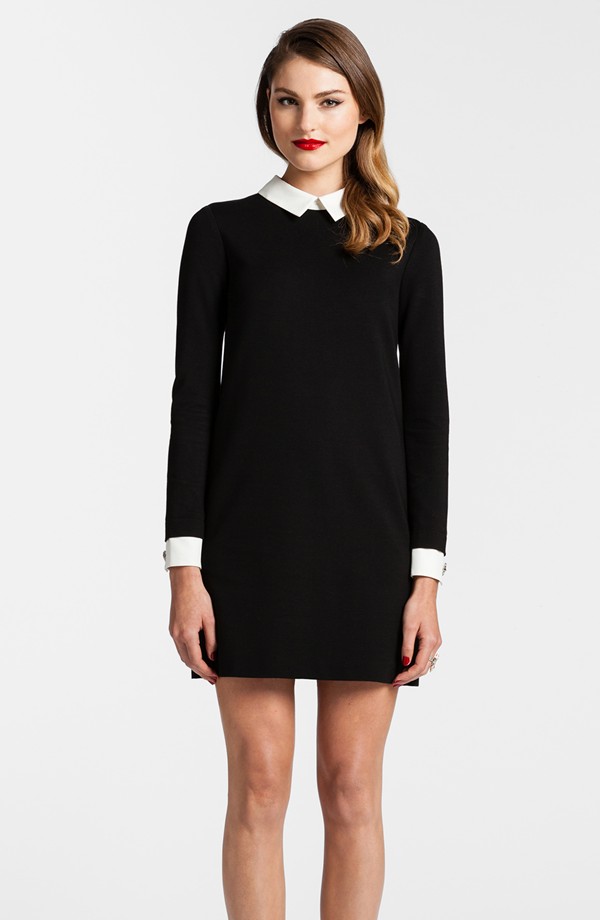 After crazy Amy in Gone Girl wore a dress similar to this, I felt it was a wonderful revival of the Wednesday Adams. I recommend this dress for blondes with a tan.