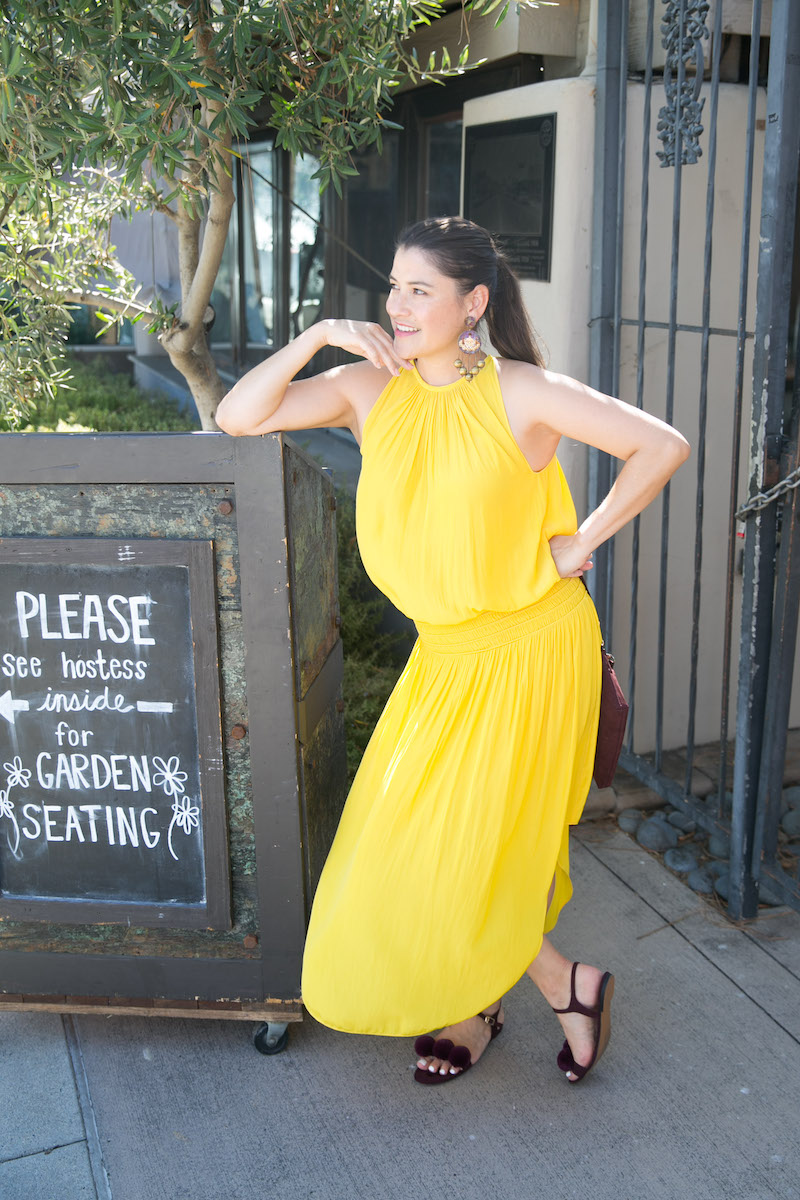 Burgundy and yellow is a gorgeous pairing of colors we don't see nearly enough. It's one of my favorite ways to bring joy to a winter look and an edge to a summer look.
How To Pair Burgundy And Yellow
It's rare to find burgundy and yellow in one garment, but it's not my favorite way to pair them anyways. I adore pairing a yellow dress with burgundy shoes, or a burgundy dress with yellow shoes. You can also combine the two colors by wearing a yellow blouse or sweater with jeans and burgundy shoes — and vice versa.  The exciting part? It really doesn't matter what shade of yellow or burgundy you use. Usually, I am so strict with finding the right hue of a color, but all hues work in this instance. Just stay away from neon yellow — that's a not great look anyhow.
What Jewelry To Pair with A Burgundy and Yellow Outfit
You can see that I paired my mom's vintage earrings in deep purple with my burgundy and yellow outfit, but you can pair just about any metal tone with this look from rose gold to antique silver. The only metal that seems a little less fresh with this look is pewter. I will point out though that I love an acetate earring or a cloth-based earring with a burgundy and yellow look. Try a tassel earring to take the look to the next level.
Makeup by Antonella Annibale using exclusively Beauty Counter Makeup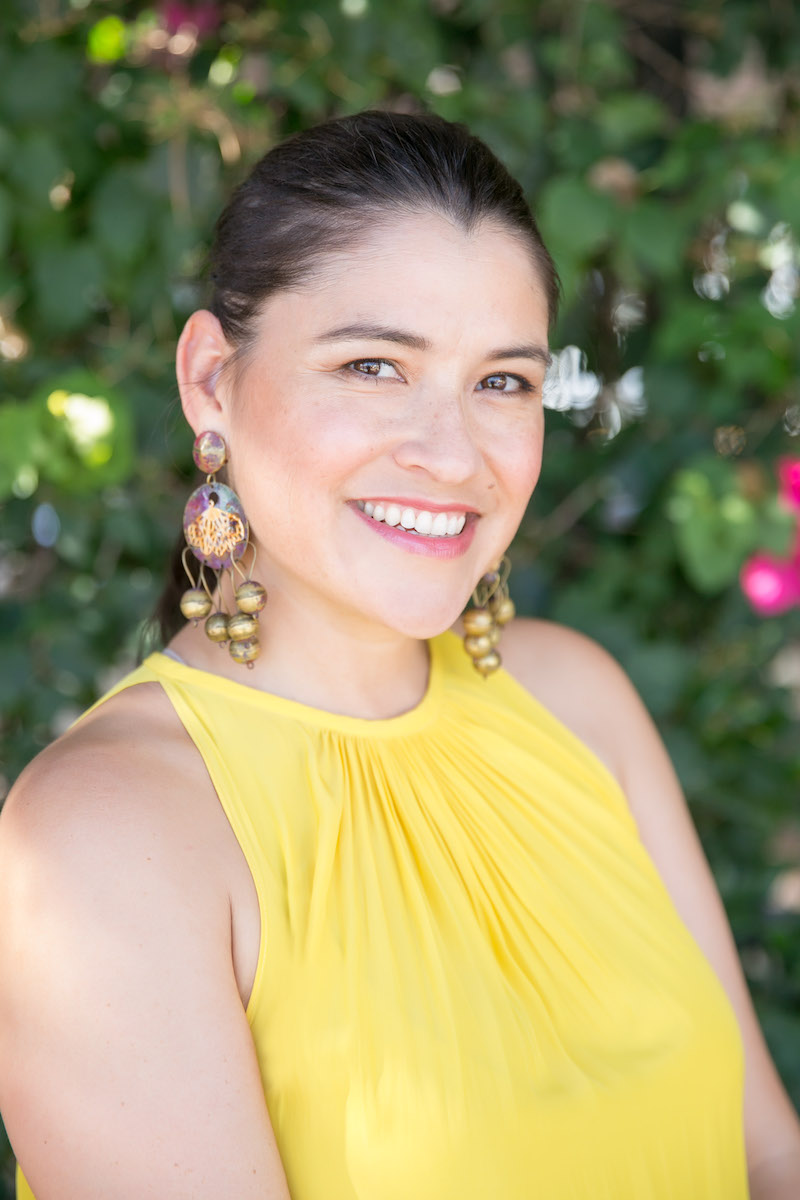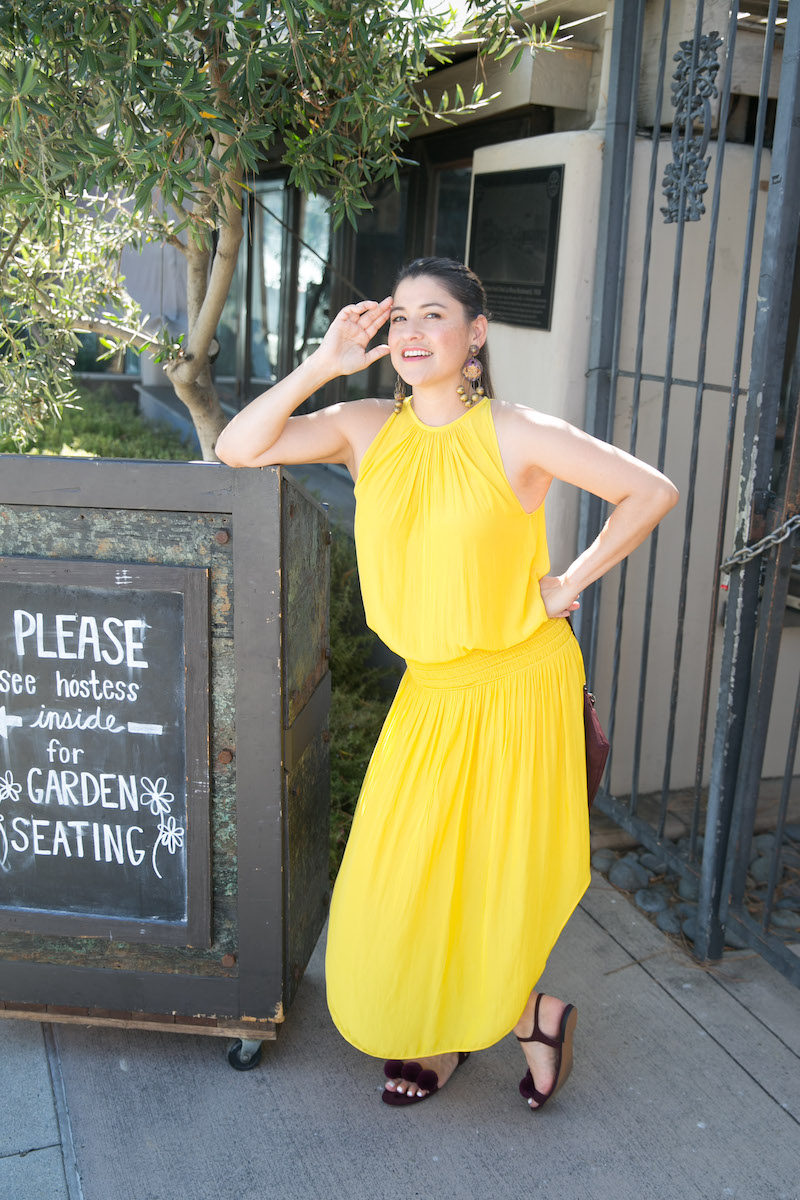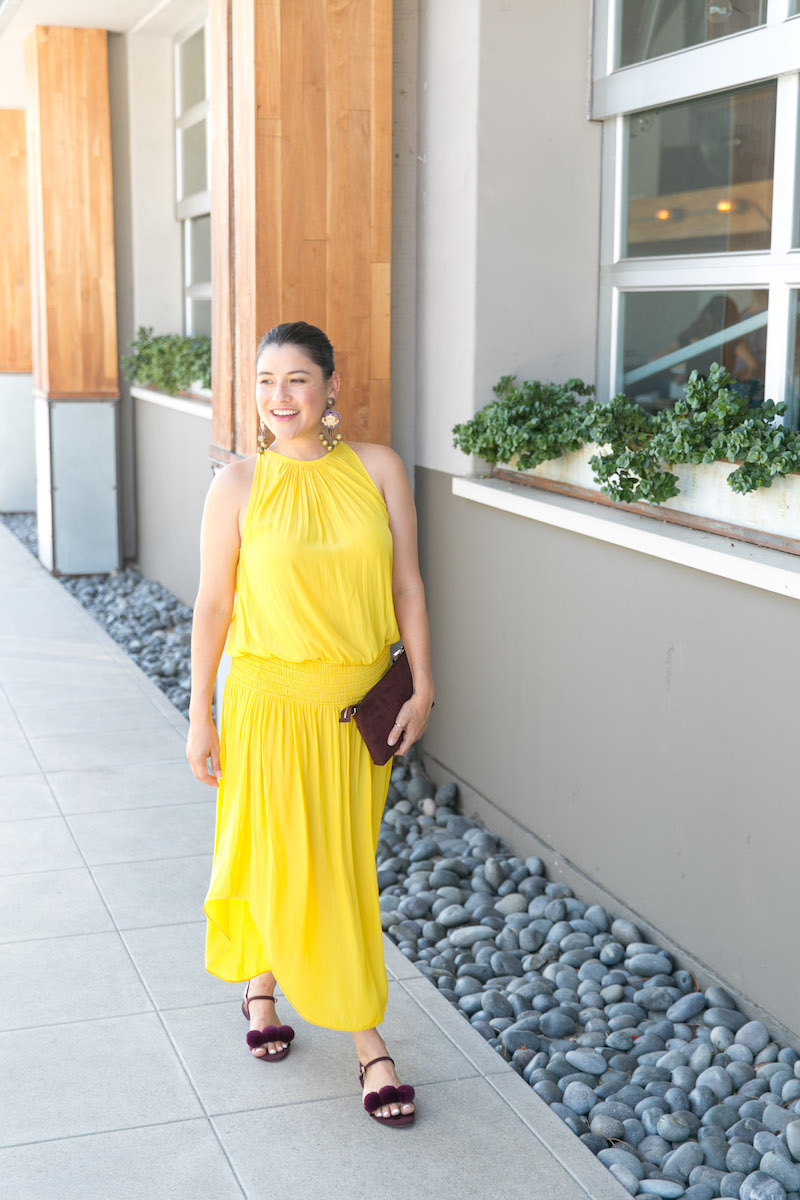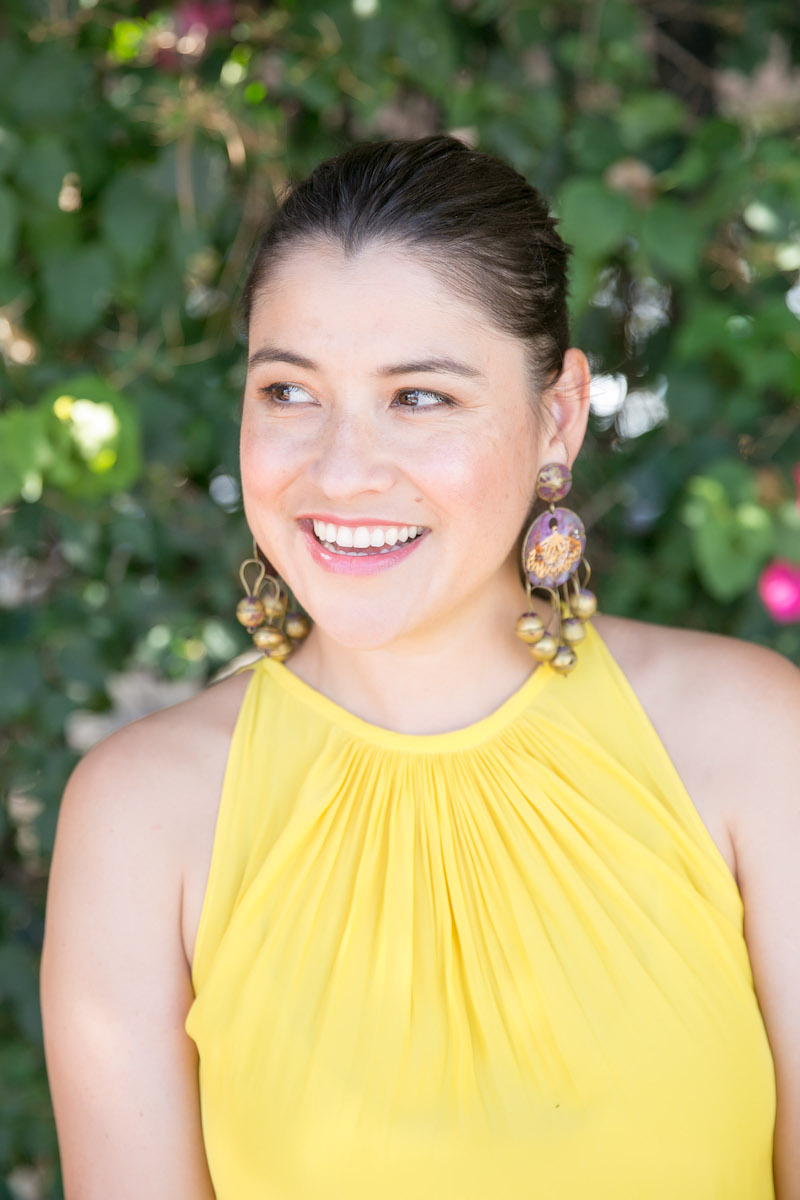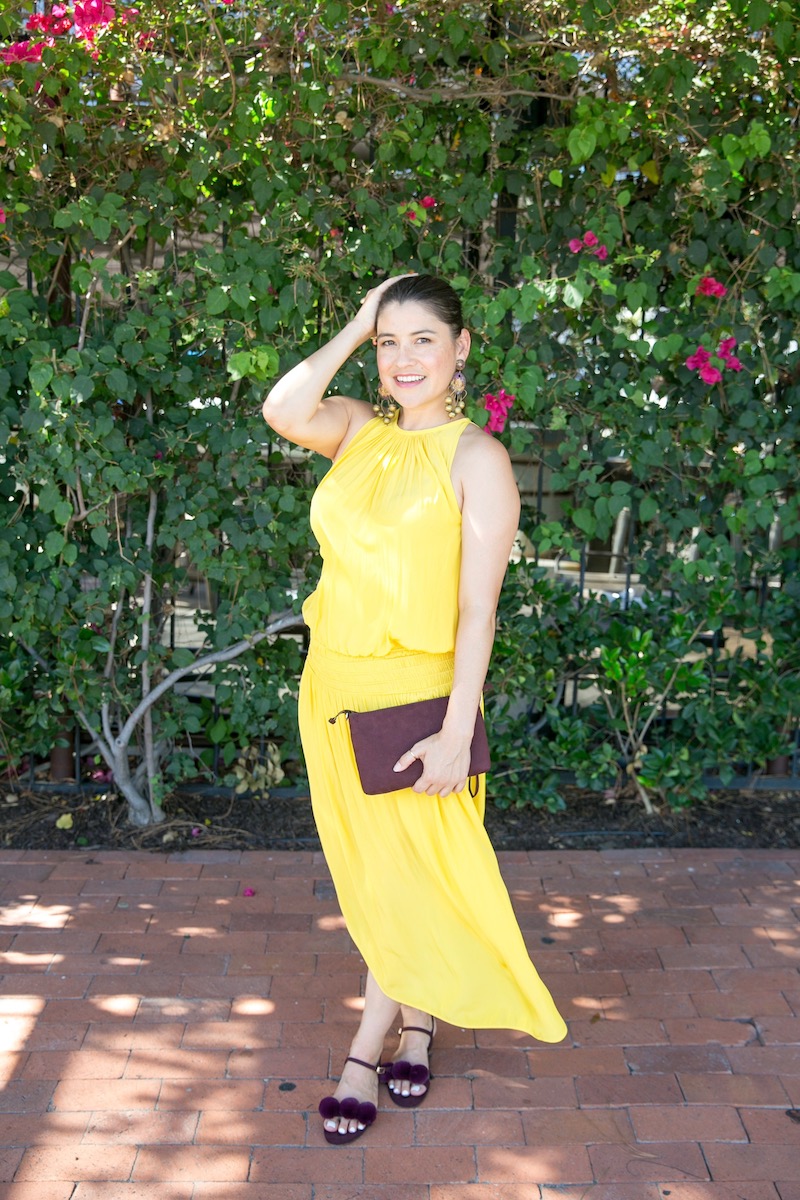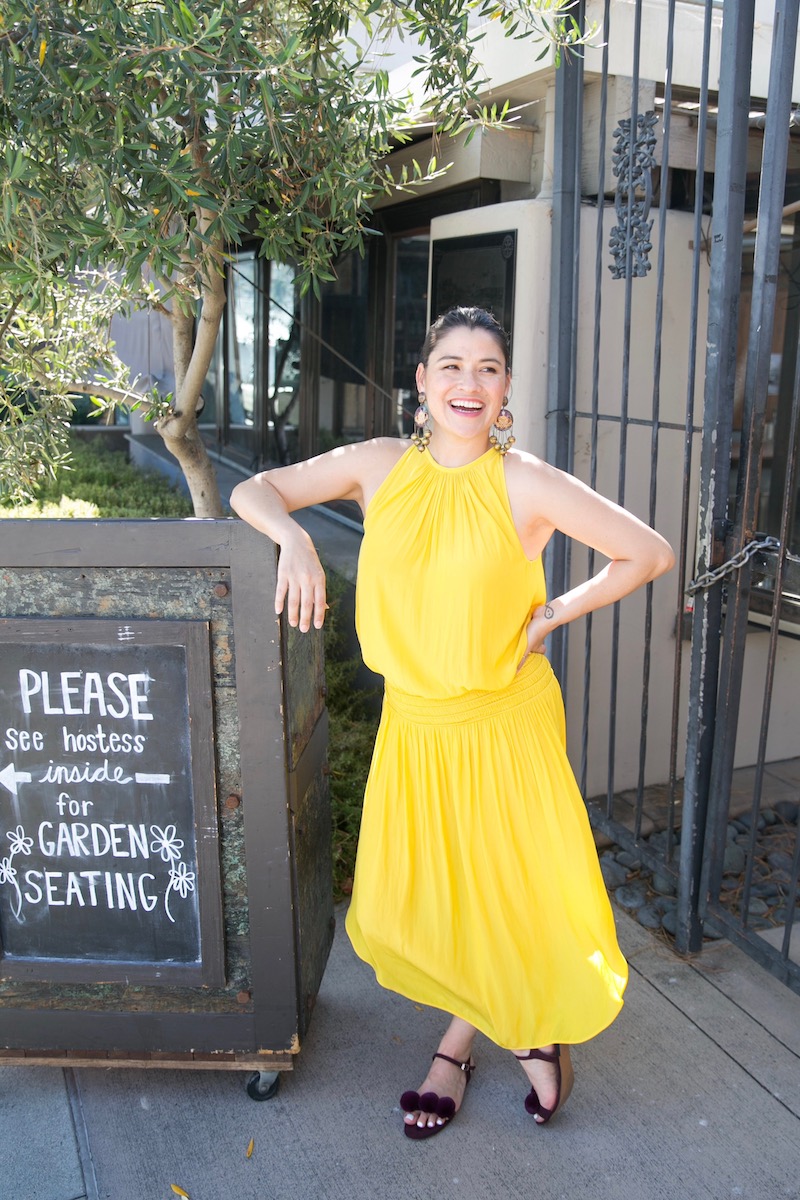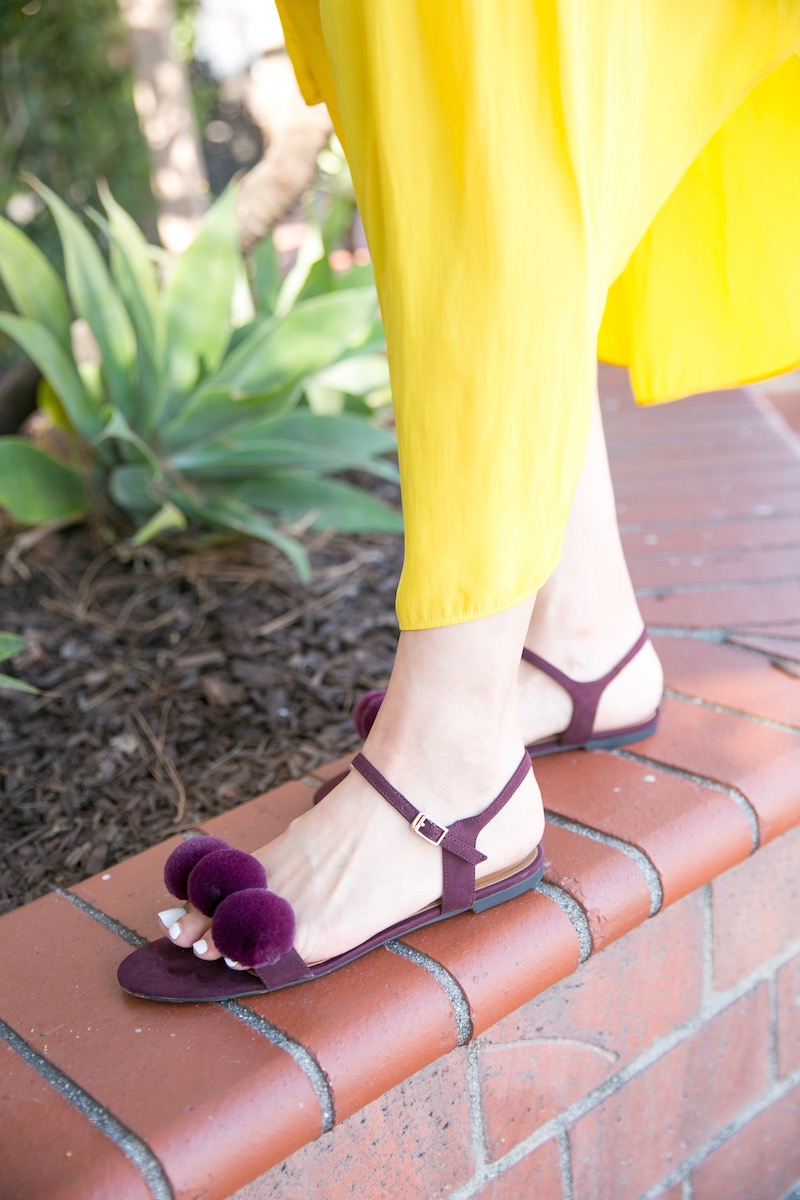 Photography by Dayley Photography