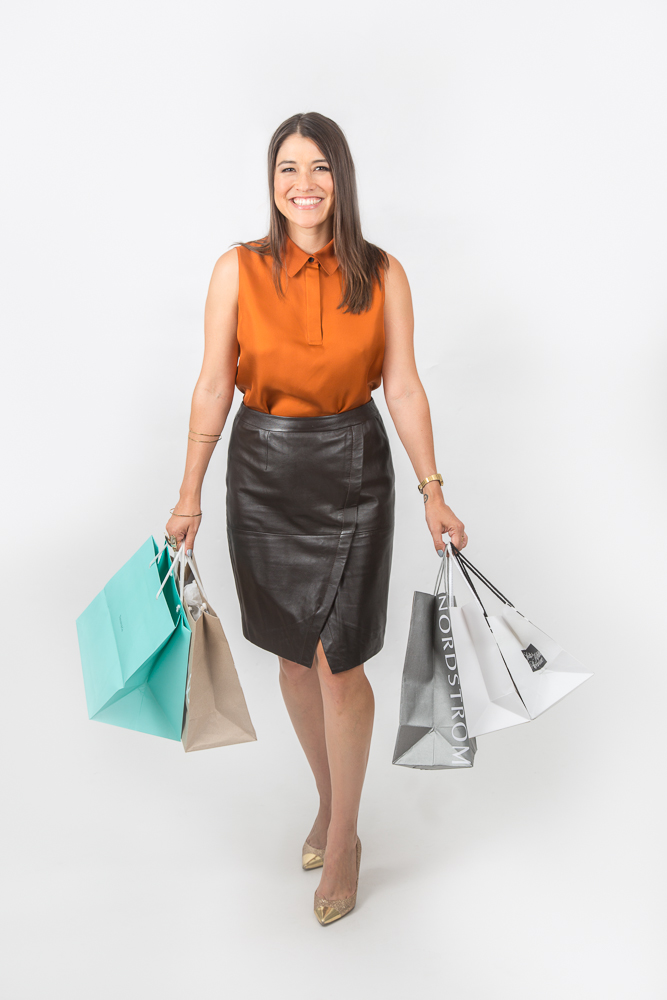 Photo by Dayley Photography
You know how much I adore giving gifts and you will too when you actually have good gift ideas. The best part about these gift ideas is their online availability. So, this year, shop early and skip the anxiety of dark Friday and in-store shenanigans. The sales online are the same as in store and some have already started. Hence my motto for holiday shopping: Save a life, Shop online. Without further adieu, here is our Gift Guide for 2015…
Alexis Bittar Jewelry
Alexis Bittar is one of those designers almost anyone would appreciate receiving. Although he can be a bit pricey for a gift, Neiman Marcus's Last Call and Saks Off 5th always have some Alexis Bittar on sale.
See's Candies Gift Boxes
When I was young, I adored See's Candies. I loved everything about it from the yummy Bordeaux chocolates and free samples, to that iconic black and white tile on the floor. Last month, I got my first chocolate box from See's Candies in over 15 years. I got the smaller box of their most popular chocolates in an au courant silver box and it was everything I wanted it to be. For those on your list who would enjoy something sweet, these stylish chocolate boxes are such a great gift idea. If you really know your chocolates, you can even create a custom box of chocolates with your pick of wrapping paper.
Or as I like to call it, Proseco glass. This is so delightfully chic and an easy gift for anyone who enjoys the bubbles or has guests that enjoy bubbles. A good tip for this one, it is best given to someone who has a bit of gold in their decor or dinnerware somehow.
At first I found it a little annoying how much press this Dior lip balm was getting. So annoyed, I had to try it. Turns out, it's awesome, hence the coverage. It is a lip enhancer, so you can't go wrong color wise for the recipient of this gift. I love it for that dewy lip look that stays put a lot longer than a regular balm, and the Sheer pink color turns into a yummy pink. A very kissable look and feels delightful on. Its not sticky nor is it drying.
I am sure you noticed how fabulous a white sweater is this fall or winter. And all the stores have at least one good one. I am particularly loving this soft Halogen sweater, but the world is your oyster when it comes to selecting a lovely white sweater for your friend, sister, daughter, niece or cousin.
I couldn't help myself with all the gold presents available. This double-walled stainless-steel water bottle keeps cold drinks cold for up to 24 hours and hot drinks hot for up to 12. Designed to fit in a standard car cup holder, it features a wide mouth that makes it easy to fill, add ice cubes and clean, thank goodness.
Fashion books are awesome gifts to receive for the fashionably inclined and always end up on my gift guides. This year, I am recommending the lesser known, The Fine Art of Fahsion Illustration by Julian Robinson with Gracie Calvey. Julien Robinson is an old school gentleman from London who has worked with numerous designers including Yves Saint Laurent and has put out numerous books. This book I would gift to those interested in history as well fashion. Or perhaps an aspiring designer or artist. The illustrations are beautiful, educational and inspiring.
Cashmere Tee
J.Crew has an amazing cashmere pocket Tee. Originally $178, it is now $55 when you use the code SHOPNOW. Although it is final sale, they are so incredibly soft and fabulous I highly recommend this baby as a gift. Tip: they run big, so order a size down. Depending on how you want it to fit, you can even order it two sizes down.
This post is sponsored by See's Candy. I only accept advertisers and sponsorships from designers, brands and products that I currently use on my clients or myself. I am a big See's Candy fan.