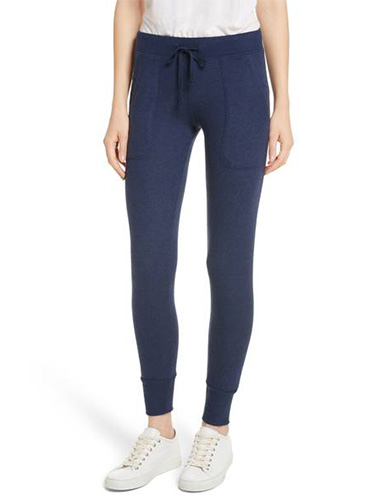 Gift ideas are my thing. Whether it be for co-workers, family, friends, or spouses, I absolutely love devising gifting plans for my clients. Listed below are some solid gift ideas for the women in your life from a $10 pair of earrings to a day at Glen Ivy. If you find yourself needing more gift ideas for everyone on your list, come back to this post. I will be updating it as items sell out.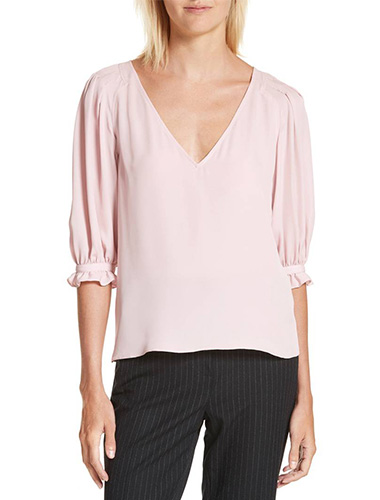 This Rebecca Taylor v-neck silk blouse is super flattering and versatile. You can pair it with slacks, jeans or skirts. For the best look, tuck it in.
Sizing Tip: Fits true to size.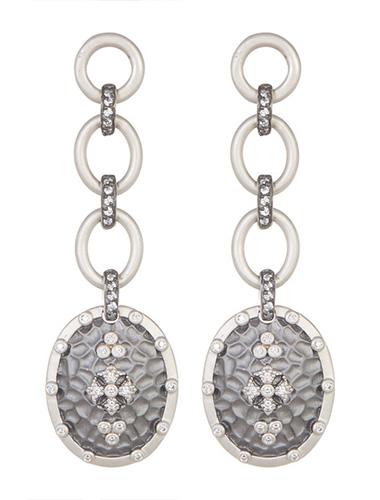 Nordstrom Rack is my go-to for gift ideas. This solves my problem of wanting to give quality gifts without breaking the bank. For the budget conscience, they have $10 shoulder duster earrings.  For those that simply enjoy a deal, you can find $335 Frieda Rothman earrings for $135. The examples can go on and on.
Sizing Tip: The earring hangs a little under below the ear 2.5 inches.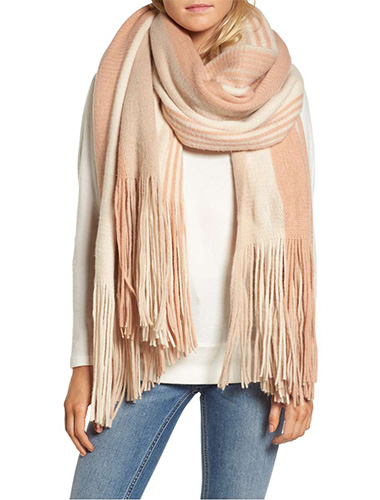 This pink Free People fringe scarf is a girls best friend in winter. It's cozy yet chic. The fringe and light blush color will have the receiver of this gift stand out all season. Tell her I said to pair it with medium to light wash blue jeans and neutrals like blush, tan, brown, and cream.
Sizing Tip: The scarf is big, so it may overwhelm the petite ladies. I personally like the way it overwhelms. It's a "look."
Banana Republic 'Elizabeth Cole' Limited Edition Blue Floral Statement Earrings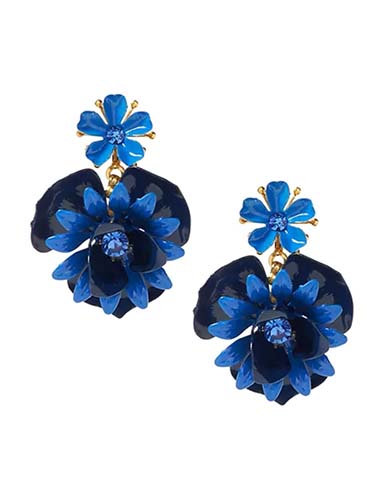 These Banana Republic 'Elizabeth Cole' Limited Edition Blue Floral Statement Earrings are absolutely delightful. They look heavy, but they are actually relatively light. The most sensitive ears may not be able to handle them, but I, who cannot tolerate heavy earrings, can wear them comfortably.
Sizing Tip: They are two inches long in total, which means it hangs about 1.75 inches below the ear.
Halogen V-Neck Cashmere Sweater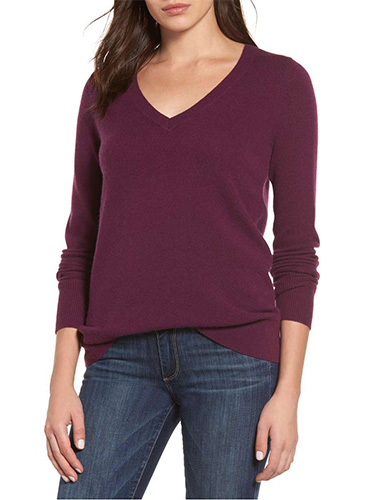 My clients are loving this Halogen V-Neck Cashmere Sweater. It will flatter any body type and works all season long.
Sizing Tip: Runs a little big. Order a size down if you are between sizes.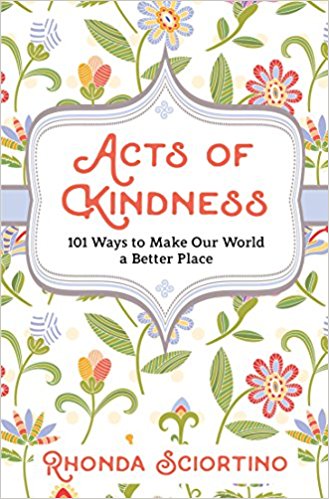 I love Rhonda Sciortino's book Acts of Kindness. It is a small delightful book that calms and inspires. I would say it is similar to the world famous book, "Who Moved My Cheese," in the sense that it feels like common sense, but you definitely needed the reminder.
Sanctuary Embroidered Camo Tee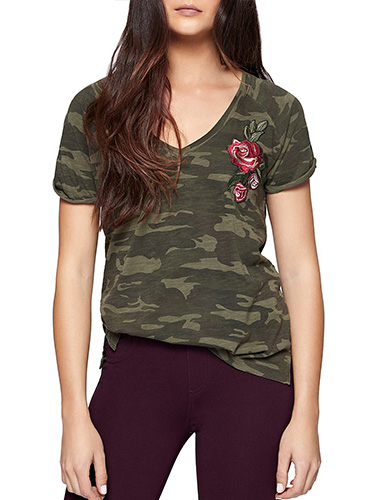 This Sanctuary Embroidered Camo Tee is the perfect t-shirt for running around. Gift this to any gal, mom, friend, or relative, who embraces the t-shirt and jeans uniform. This one will add some spice to their wardrobe. This tee is also available at Macy's.
Sizing Tip: Runs true to size, but you may want to order a size down.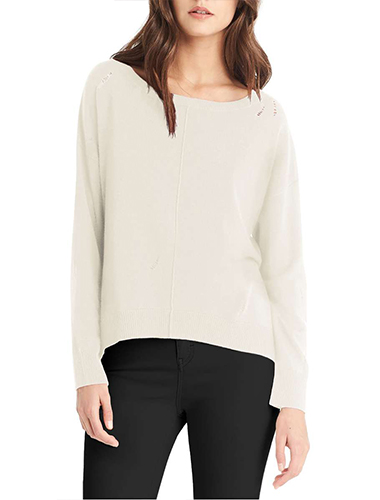 This Michael Stars Drop Stitch Pullover is cozy, yet edgy. It has little zig zag openings all over to add some edge. With this in mind, make sure you are gifting this to someone who is okay with a little of their skin showing.
Sizing Tip: Runs large, order a size down.
Etsy Feather Earrings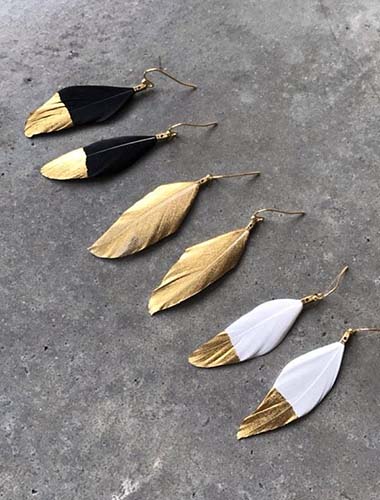 Gold dipped anything is always a good idea in my book. Combine it with feathers, and you have a perfect little gift for any fun fashionable woman with pierced years.
Sizing Tip: The earring hangs about an inch and a half from the ear.
Joie 'Tendra' Jogger Pants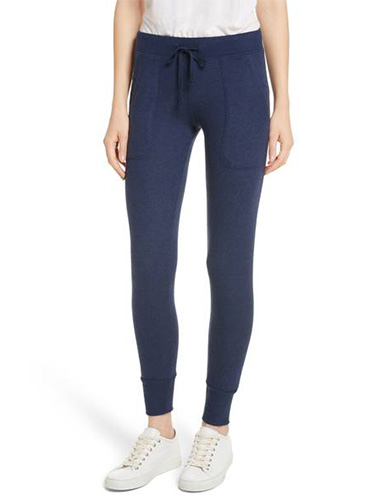 These Joie 'Tendra' Jogger Pants are insanely soft and the coziest option for ladies who love to lounge.
Sizing Tip: Runs true to size.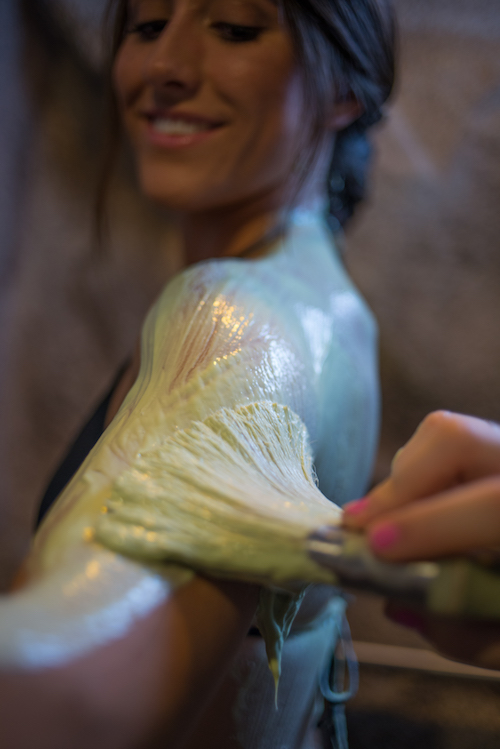 An unexpected, yet very welcoming present would be the gift of Glen Ivy Hot Springs. They have discounts on their Gift Cards for the holiday season that range from $10 off a $100 Gift Card to $25 off a $195 Gift Card. They also have a Winter Warm-Up Package for $159 for weekdays (M-F). It includes admission to the resort, a 50-minute spa service, a Grotto moisturizing treatment, a robe rental, hot cocoa, and a cookie.
Experience Tip: To accomplish softer skin allover, follow these instructions in order…
Rinse your whole body and face in the shower next to the Saunas.
Spend 15 minutes in the sauna. There are two small saunas. I prefer the Eucalyptus sauna best.
Spend 15-20 minutes in the Mineral Baths. Note, they look like hot tubs, but they are pure sulfur water.
(My favorite part) Head to Club Mud and dip yourself in the red clay and sulfur pond. Once wet, start to cover your entire body with the clay. I covered myself from face to feet. Note, my boyfriend and I both have sensitive skin, but the mud did not agitate us whatsoever. I am surprised I even did the legwork on this one, but the mud was so exciting, I let go of my fear and slathered it all over my silly mug.
Head over to Club Mud's sauna to hang out for 15 minutes or until all the clay is completely dry.
Wash off all the mud thoroughly at the Club Mud Showers.
With my timing in mind, book your Grotto experience 75 minutes after your arrival. Book it a little later, if you want to have lunch in between Club Mud & the Grotto.
In the Grotto, they will paint every inch of visible skin from feet to neck with a super thick moisturizer. They don't recommend putting it on your face, so I did not.
You are then sent to a room to hang out in a cave for  15 minutes. I recommend to remain standing to avoid messing with the moisturizer on your bum and thighs.
Afterward you are instructed to wash yourself thoroughly, but I recommend just wiping it all off in a short shower. I wish I had kept a little of the moisturizer on to continue the moisturizing effects.
Most importantly, if your goal is super soft skin, skip the recreational pools, including the epsom salt pool. Too much water will dry you out.
If you follow these instructions to a T, your entire body will have baby soft skin.
J.Crew Open Front Sweater Blazer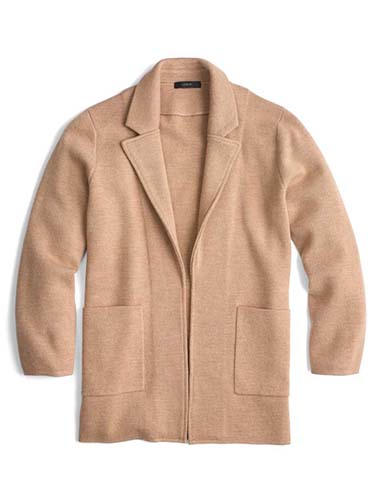 This J.Crew Open Front Sweater Blazer is the perfect hybrid between a sweater and a blazer. Plus, a flattering camel color is always a find. Gift this to the woman with classic style who works in a cold office. The flexible material is perfect for sitting behind a desk.
Sizing Tip: Runs true to size.
Etsy Leather Fanny Pack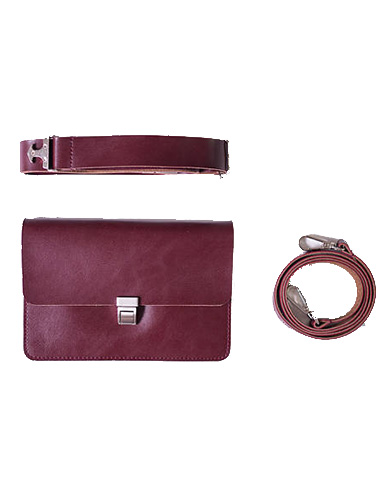 You may recognize this Etsy Leather Fanny Pack from my Fanny Pack Post. I can't help mentioning it again because it is beautiful, current, and not something someone would get for themselves. Your fashion forward friend will love it. Note, Etsy gift ideas can be the most risky with their unpredictable or non existent return policies, but they will be most rewarding. They are far more unique than a department store item.
Sizing Tip: The belt on the fanny pack is adjustable from a 27-inch waist to a 47-inch waist.
PJ Salvage Lace Racerback Chemise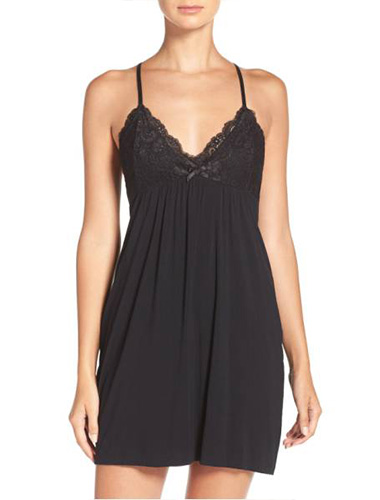 This PJ Salvage Lace Racerback Chemise is insanely comfortable, yet sexy. Gift this to your girl that needs an upgrade on her pajamas.
Sizing Tip: Runs true to size and stretches.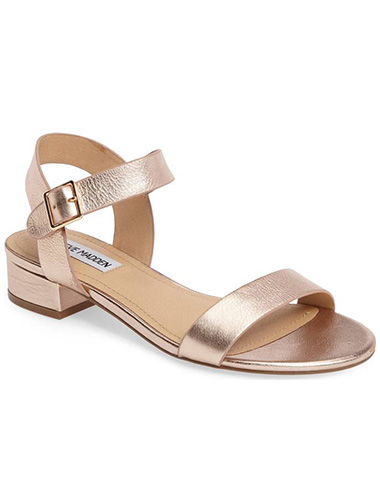 These Steve Madden 'Cache' Sandals are oh-so-comfortable and classic. Anyone can wear them.
Sizing Tip: They run true to size.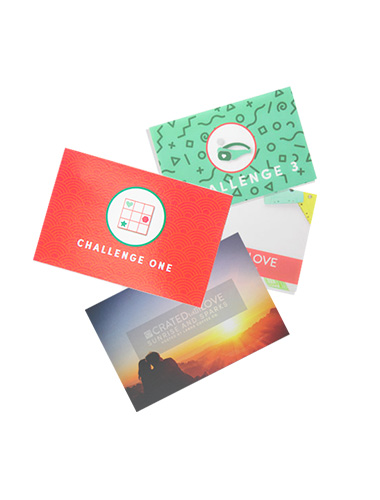 The Crated with Love box is a great gift for any couple you know that needs some time together. I am picturing my girlfriends that are juggling parenting, work, and their relationship. I am also picturing my Dad and his partner, who never go out. Another person who would benefit from theses crafted gift ideas: the couple that struggles with communication. These boxes are filled with playful games and conversations to entertain any couple.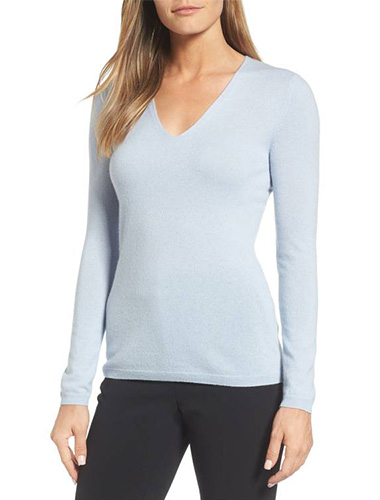 This Nordstrom Signature Cashmere V-Neck Sweater is the higher end version of the Halogen Cashmere listed above. This is a little softer and sleeker. I adore that light blue color on everyone.
Sizing Tip: Runs true to size.
Vionic 'Caballo' Pointy Toe Flat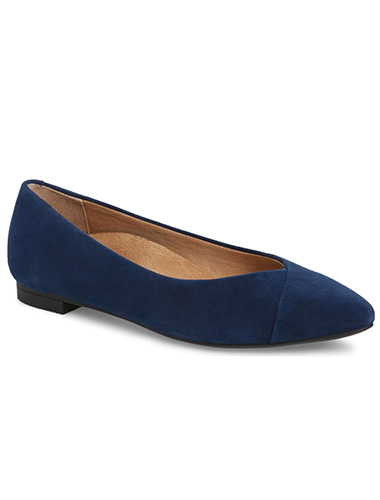 Vionic 'Caballo' Pointy Toe Flat is my go-to option for a supportive pointy toe flat. Any woman wanting to wear flats to work will love this gift. These shoes are available at Nordstrom and Zappos. Note, shoes can be difficult gift ideas if you don't know the person's size, but some light snooping can help you out. Bring it up in conversation, or have their spouse or housemate investigate their closet for you.
Sizing Tip: Runs large. Order a ½ size, or even a whole size down.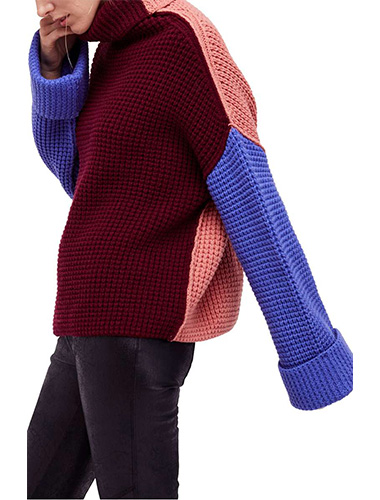 I love this Free People Park City Pullover. It is cozy, colorful, and cotton. Cotton sweaters are especially amazing gift ideas for the gal with a wool sensitivity. She rarely gets to enjoy sweaters. This pullover is available at Free People.
Sizing Tip: Runs large. Order a size down.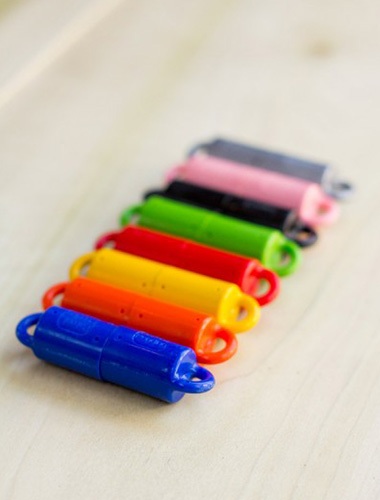 Off all my gift ideas, MagnetPal 2 Pack may be the most unusual, but its great for the handy gal. It is lightweight and you can use it to hide your spare keys, hold thick paperwork on your fridge, and organize other tools on a metal surface. You can also use it as a stud finder. My only caution is: the magnet is freakishly strong. If I forget to place my spare keys with the magnet pal on my light switch's screw, and instead throw it into my usual key bowl, all the key rings from other keys attach to it, and I have to take a moment to detach everything.
My blog posts are my honest and personal opinion. Sometimes my content includes products sent from companies or PR firms. In this case I was sent samples from MagnetPal, Heatherleigh Press, Crated with Love, and Glen Ivy. If I am sent something that is unimpressive or boring I don't write about it.