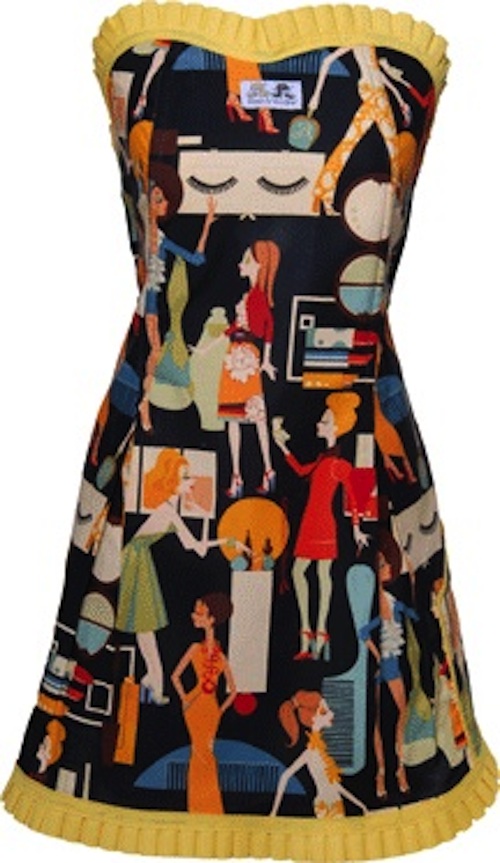 I adore Susan and Veronica's stylish aprons. I was sent the Vanity Fair strapless apron
, a retro fabulous print of fashionable images on a black background, with yellow trim and some lightweight boning to keep it in shape. It is stylish, nicely made and completely useful. I always clean dishes in an apron, periodically cook in one and now, I am apparently writing in one. I am wearing the Susan and Veronica apron with a black bra and navy leggings… now how can this translate to out on the town? I must be seen in this.
Both the strapless apron, titled Sugar Bomb, and the waist aprons, titled Honey Kiss, are made of 100% cotton, machine washable and retail for $36.95 – $49.95.
My only qualm with the aprons is the branding square on the center of the garment. You know I hate branding.
My product reviews are my honest and personal opinion. I never accept payment for product reviews although I am given the sample to keep. If I am sent something that is unimpressive or boring I don't write about it.