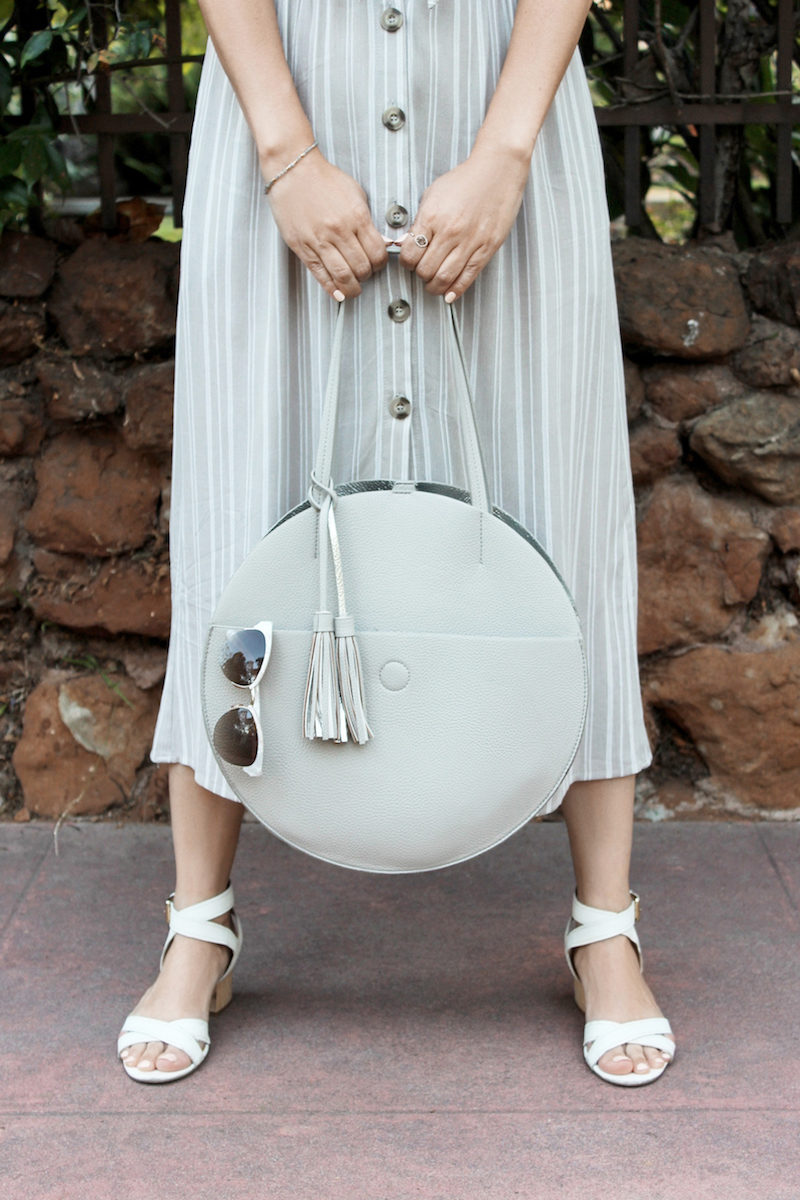 Beige is probably one of the drabbest colors, but I find myself drawn to its light neutrality. It feels pure, fresh, and unique in a sea of bold summer colors and basic black. I then started noticing that there are some fabulously drab items available right now. Here are a few tips on how to wear beige.
What Skin Tones Can Wear Beige
Beige is not for fair skin. It looks best on light to dark brown skin. If your skin is the color of espresso, there is too much contrast between your skin and the dress. If your skin is too light, there is not enough contrast. With summer in full swing, I am tan enough to wear this yummy drabness.
How To Wear Beige
For the best beige look, you must have the right outerwear, shoes, and bag. Pairing black shoes with a beige dress is a big no-no. That's too much contrast. When wearing beige your entire look should be light and earthy colored. Beige looks best with these colors:
White
Sage Green
Light Grey
Light Tan
Lavender
Metallics
A medium to light blue denim jacket also looks great with beige.
When To Wear Beige Garments
I am loving beige for casual summer life. Obviously, there are some work appropriate beige dresses, but it feels too delicate of a color for the office. You'll notice I have only recommended casual beige garments for this post. Perhaps I will find some beige sweaters and knit dresses that I love for fall, but for right now, I feel beige is happiest in a heat wave.
Where To Find A Beige Dress
A beige dress is very difficult to find. Online is your best bet. Search by using the filters. Select the color off-white or brown to find beige. You can also pop the words "nude," "taupe," or "linen" into the search engine to find the best drab colors.