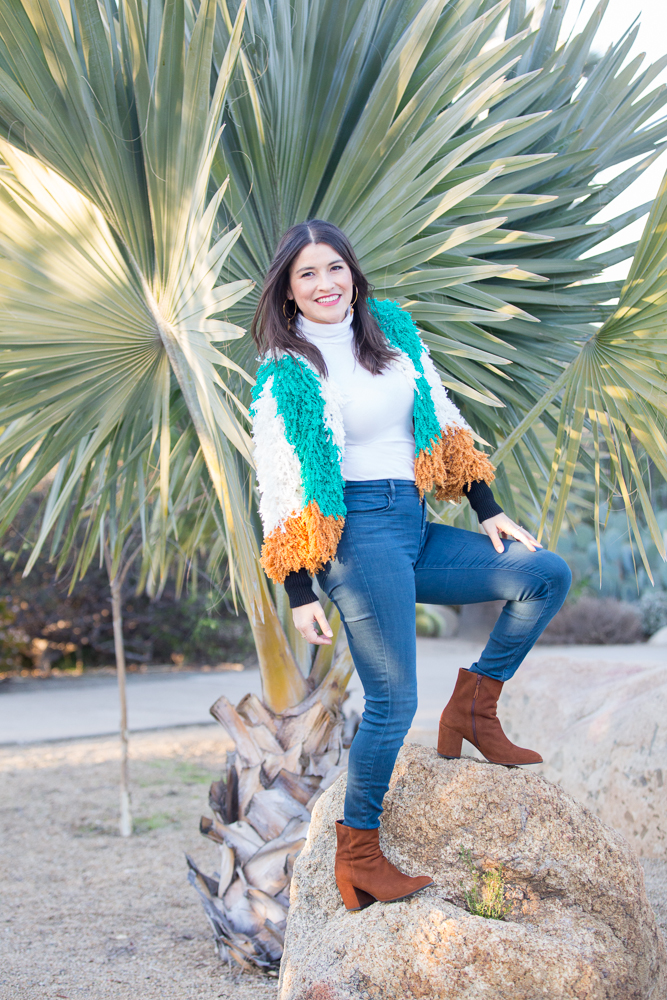 Booties with jeans look so effortless, but like many things in fashion, that's an illusion. So many of my clients struggle with the two inevitable questions. One, do you tuck the jeans in or put the jeans over the boot? And two, why does neither look good? Answer: you have the wrong jeans. Booties with jeans only work if you have the right jeans, and each bootie requires a certain jean. But before we talk jeans, let's talk boots.
Booties You Cannot Tuck Your Jeans Into
If your bootie is lower than your ankle, like this Franco Sarto Garfield bootie, you will never tuck your jeans into it. You also do not tuck your jeans into booties with cutouts like these Lucky Brand Nandita booties. These jeans require a cuffed jeans which is mentioned below, and will be mentioned in another post shortly.
Booties You CAN Tuck Your Jeans Into
When pairing booties with jeans, you only tuck your jeans into them if the boot's shaft rises past your ankle, like the Staurt Weitzman pointed toe booties pictured on me. Mine are heeled, but you can tuck your jeans into flat booties, too.
The Proper Jeans to Tuck Into Your Booties
The proper jeans to tuck into booties need to be extremely skinny and have the proper length. They can't be too long or too short. Generally, you want the jean to sit on the ankle or even scrunch a bit at the ankle like these Citizens of Humanity Rocket Jeans or my J Brand '620' Super Skinny Jeans. If the jeans are long on you, first wash them as you plan to normally wash them. I recommend cold water and a warm dryer. This should bring the hem up about ½ inch. If it's still too long, go to the tailor and hem them to the aforementioned length.
How to Tuck Your Jeans Into Ankle Boots
The trick to properly tucking your jeans into your booties is to not tuck at all. Simply pull the jeans down as far as they can go around your ankle and then put your bootie on. In my case, I put my bootie on and then zip it over my jeans. I pull out a little jean to create the desired scrunching look—almost like blousing a top after tucking it into a skirt—and I'm done. If you're nervous you will pull out too much jean, then don't pull any out. Your natural movements will bring a bit of the jean out for a natural and effortless scrunched look at the top of the boot.
The Best Jeans for Low-cut Booties
For low-cut booties like the Franco Sarto bootie, you want a skinny cuffed jean, like the Joe's and 1822 Denim pictured in Shop This Post above (I will be doing another post on this soon). The length of your denim depends entirely on the height of the boot. You want about 1-3 inches of skin showing between your bootie and your jeans. There are jeans sold already cuffed, or you can cuff a regular skinny jean if it's not too long. If you cuff a jean that is too long, the cuff gets unattractively thick as you keep folding to get that 1-3 inches between the jean and the bootie. If you don't want to buy jeans already cuffed, you can cuff a skinny ankle jean like Liverpool's Penny ankle skinny jeans.
This cuffed denim look also works with taller booties, but only if the taller bootie has a narrow opening aka wraps closely around your ankle, like my Stuart Weitzman boot does.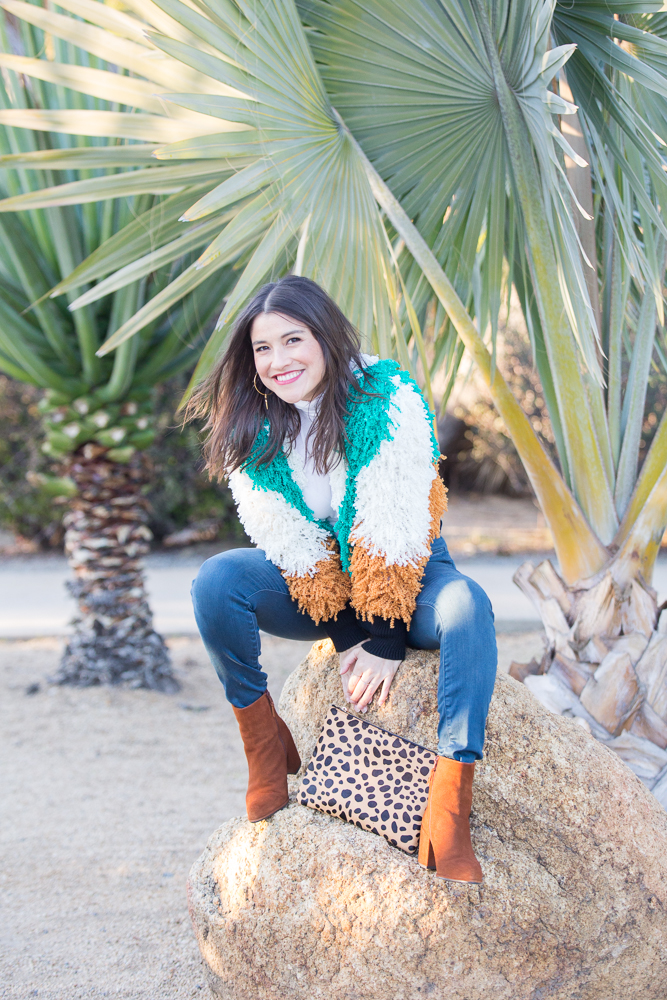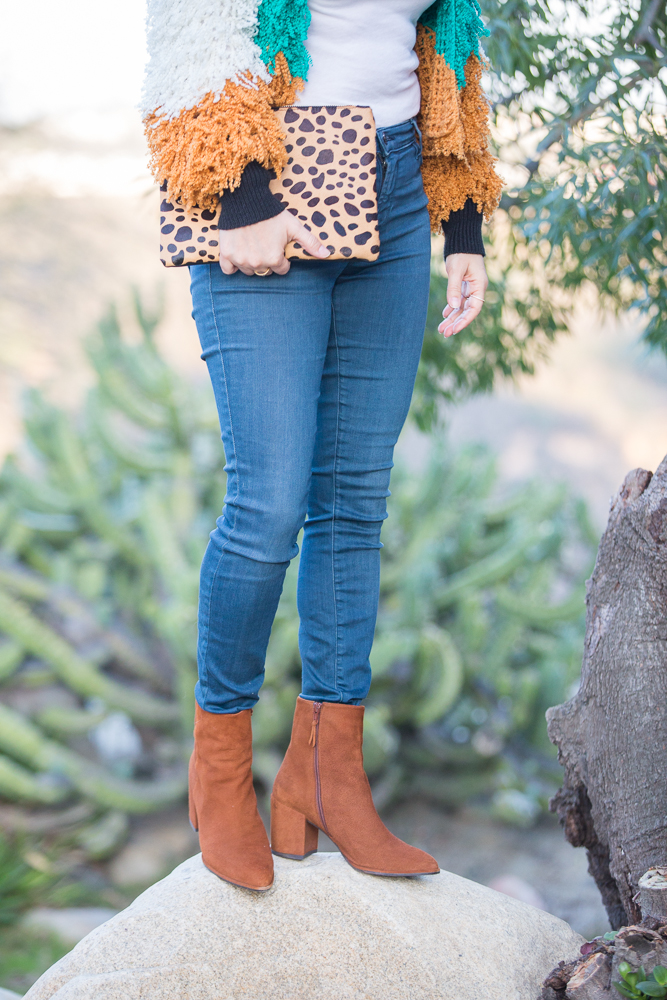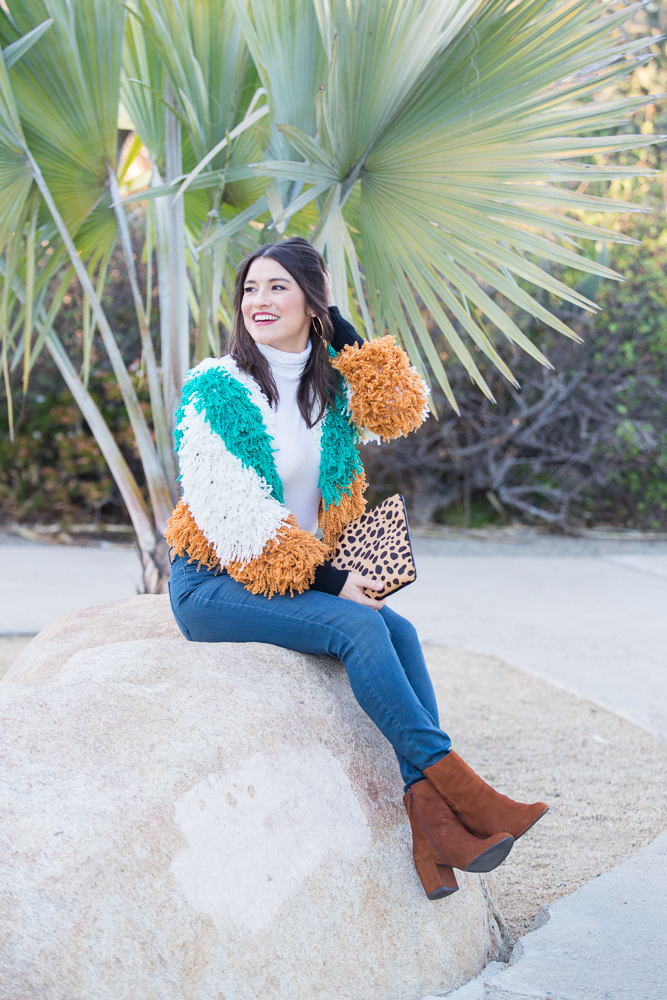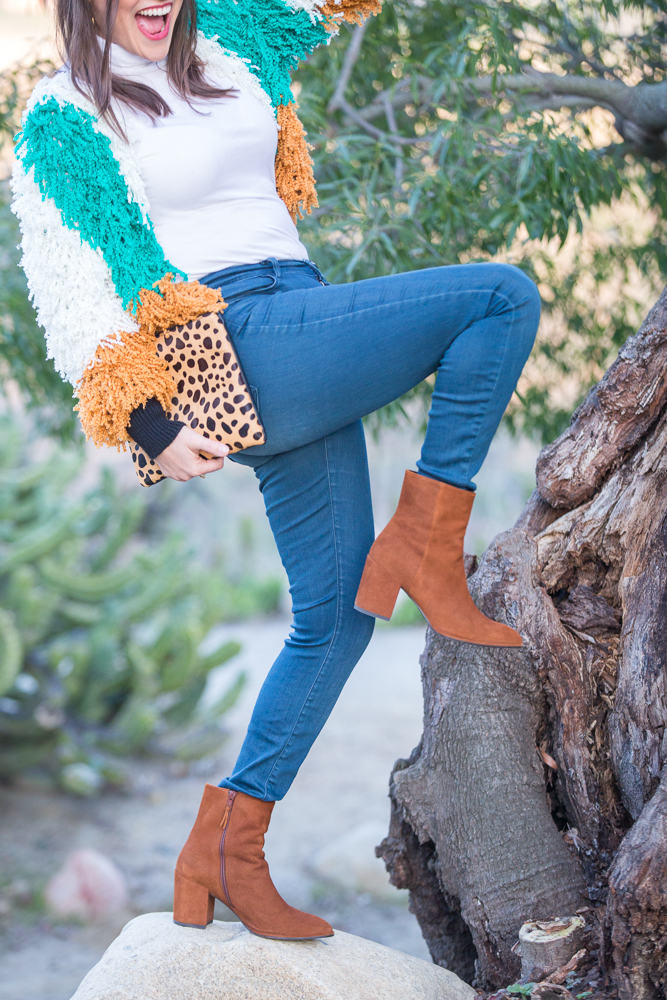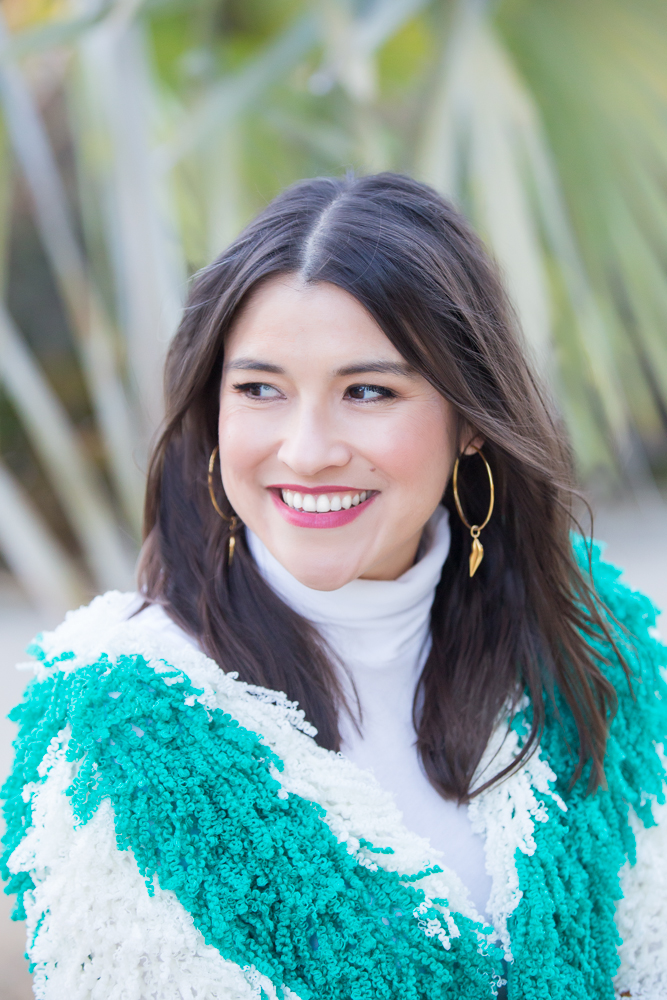 Photos by Dayley Photography