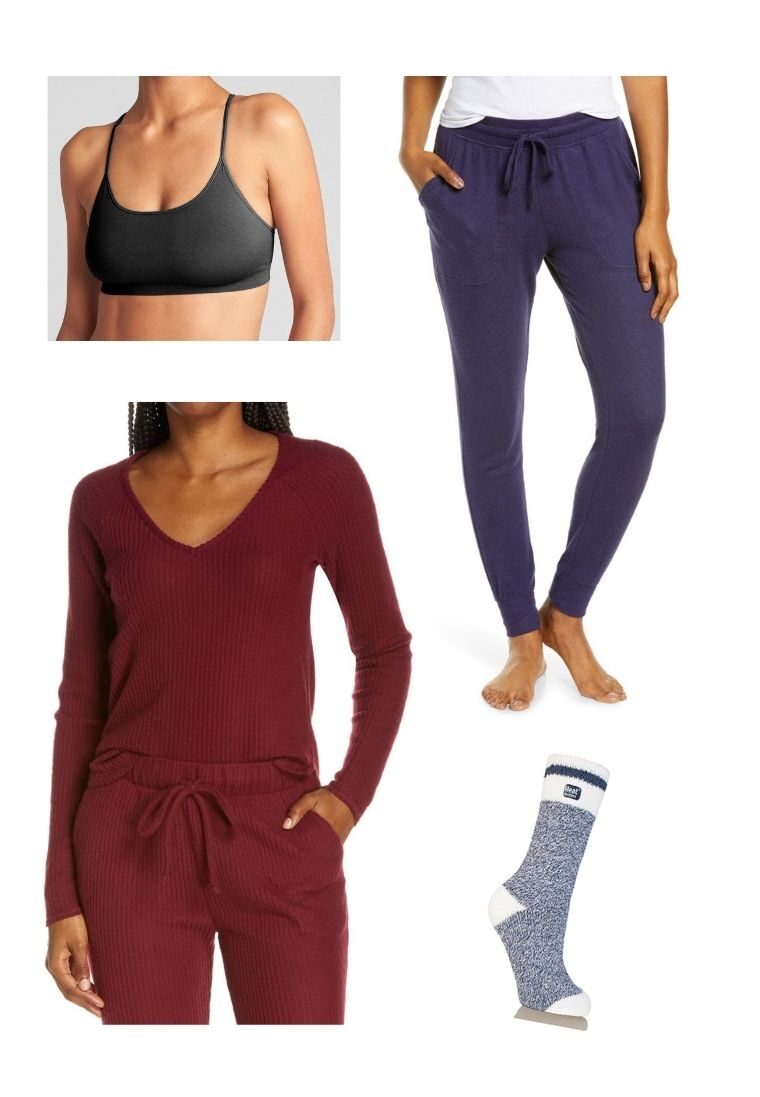 Staying home for the holidays? Me too. Let's get comfy! A few weeks into the pandemic, it became obvious that I didn't have a robust at-home wardrobe. I am sure you noticed that you can't wear the same two pajama pants and workout leggings every single week. For those shaking your head and saying, "Yes, you can." I see you. And no, you can't my lovely friend. It's bad for your self-esteem, and you can't possibly do enough laundry for this to be hygienic.
Home For The Holidays Mindset
Before I get to the comfy clothes and accessories for a luxurious home for the holidays look, I want to talk about how I am making staying home for the holidays work for me emotionally. First off, yes, I am disappointed that I won't get to attend holiday parties, see my family, and exchange gifts in person. But I am honored to be part of the pandemic solution. And, I gotta tell you, I am loving the lack of stress. No rushing to the airport, no crowds, and I get to sleep in my own bed every night — wow. I had no idea I would enjoy this so much. I feel so present. And for the first time in as long as I can remember, I finally understand the term "holiday spirit." I really feel it this year. Without the distraction of the personal and professional deadlines that this month usually brings, I have the time and mindset to stay still and feel the winter holiday mood. I really, really like it.
Home For The Holidays Outfits
Okay! Back to fashion. I wouldn't be channeling such an incredible holiday spirit if it weren't for my perfect outfits. I am not saying you need the perfect outfit to feel amazing, but I kind of am. I just find it so damn helpful. And you only need three things for the perfect stay-at-home holiday look:
Slipper Socks
Cozy Sweater
Cozy Pants
Bralette (optional)
Get a few variations of these babies and you are set for your stay-at-home holiday lounging. Below you will find all my absolute favorite lounge pieces that I have been putting on my clients, my friends, and myself. They're all available with two-day shipping or you can order online and pick up in-store.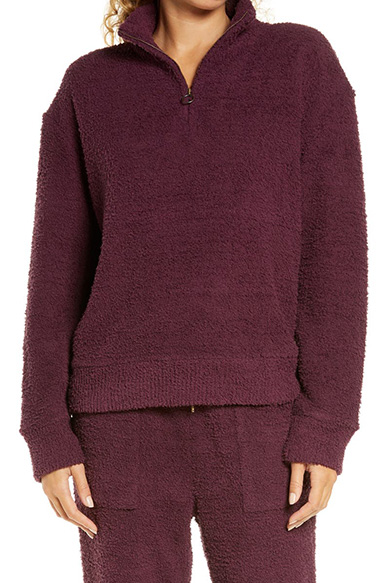 Target JoyLab Women's French Terry Acid Wash Pullover Sweatshirt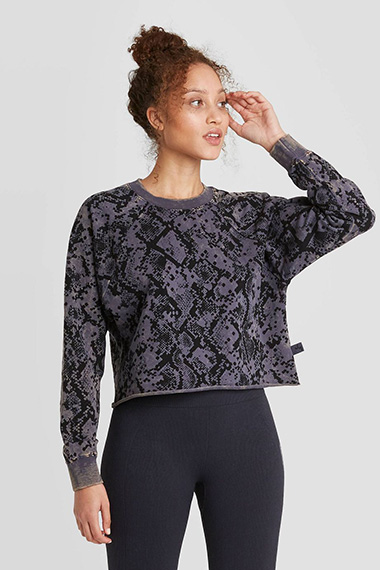 BP Comfy Joggers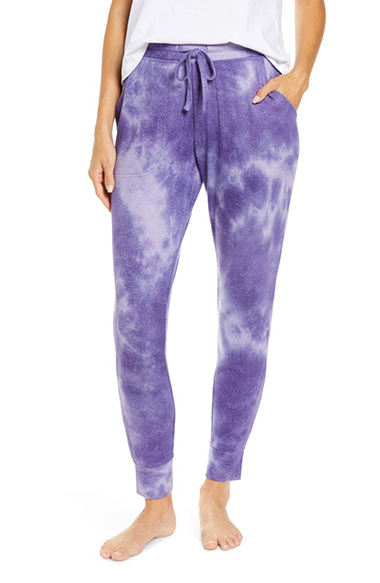 Spanx Bra-llelujah! Unlined Bralette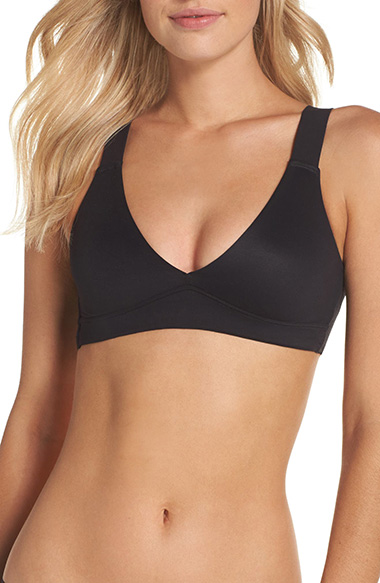 This bralette is available at Nordstrom, Bloomingdale's, and Revolve.
BP Comfy Joggers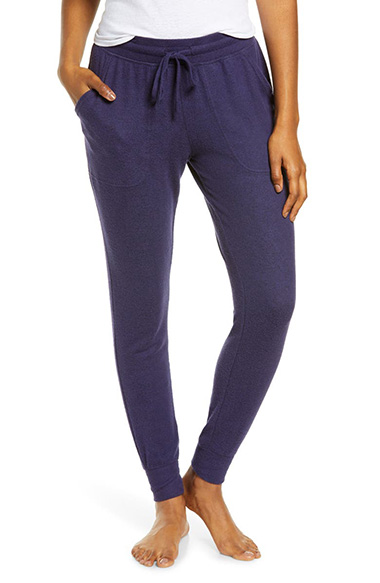 Muk Luks Women's 1-Pair Cabin Socks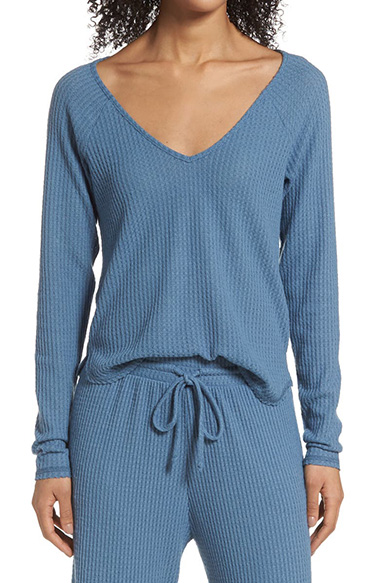 Gap Seamless Racerback Bralette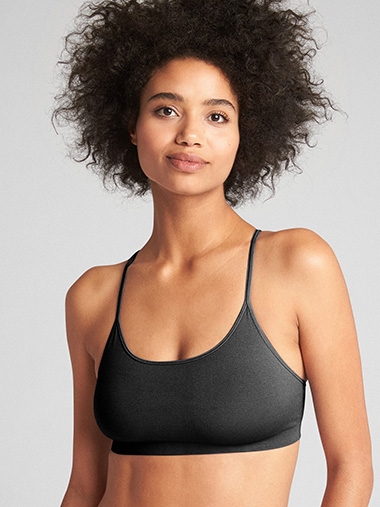 Zella Restore Soft Pocket Lounge Leggings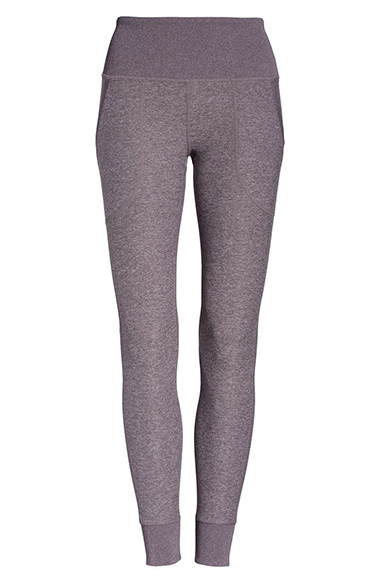 Ugg Pompom Fleece Lined Socks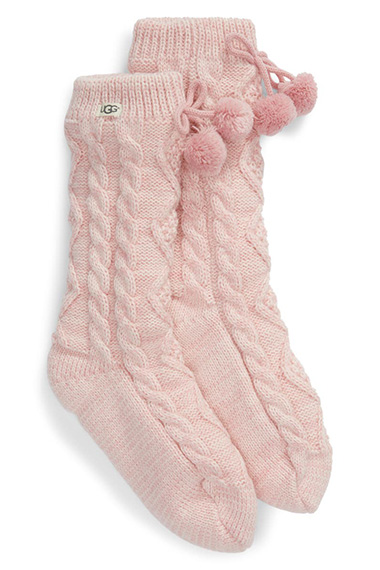 These socks are available at Nordstrom, Ugg, Amazon, and Zappos.
Skims Fits Everybody Scoop Neck Bralette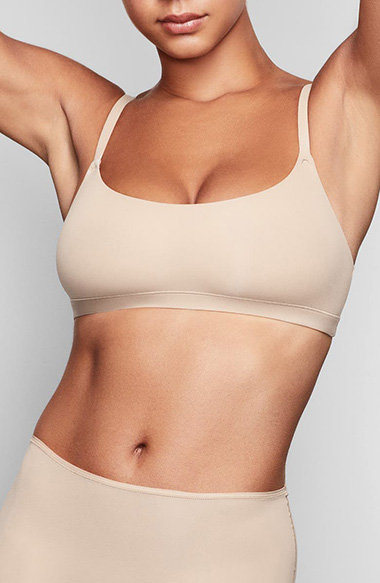 Sweaty Betty Harmonise Luxe Sweatshirt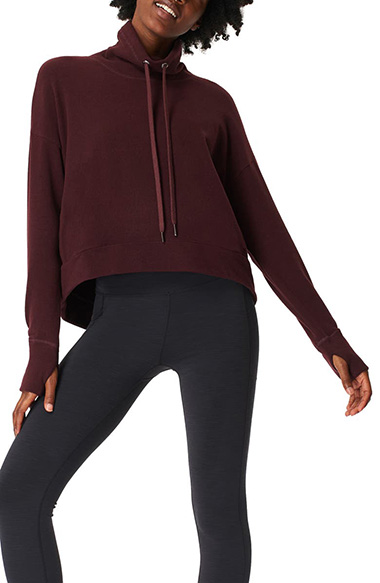 This sweatshirt is available at Nordstrom and Sweaty Betty.
Heat Holders Women's Thermal Stripe Socks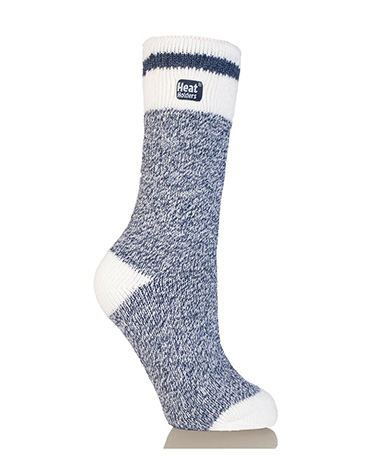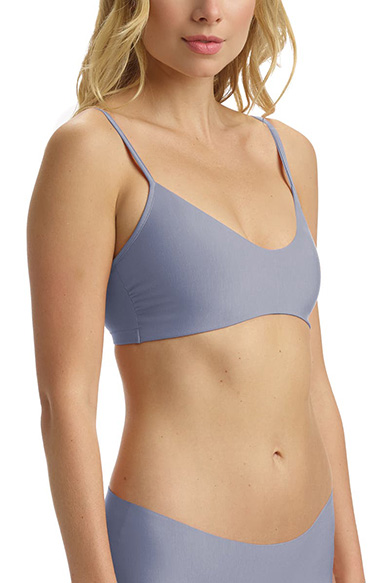 This bralette is available at Nordstrom, Bloomingdale's, and Amazon.
Athleta Tugga Sherpa Jacket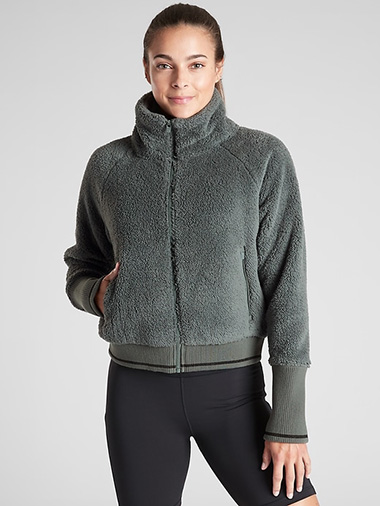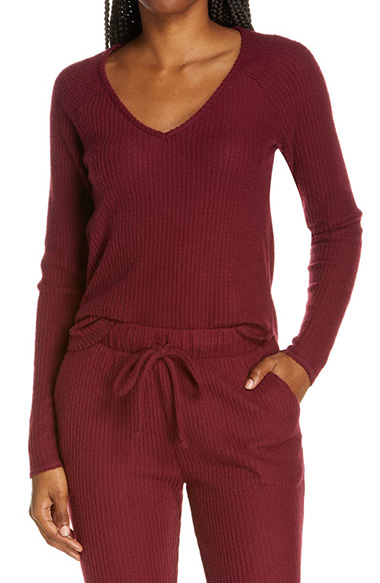 Sweaty Betty Bouclé Funnel Neck Sweatshirt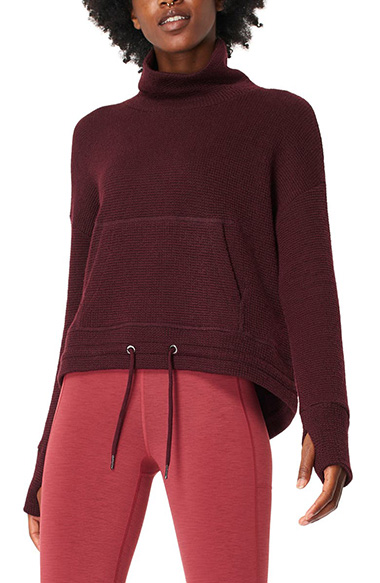 This sweatshirt is available at Nordstrom and Sweaty Betty.
Baleaf Women's Cotton Sweatpants Cozy Joggers