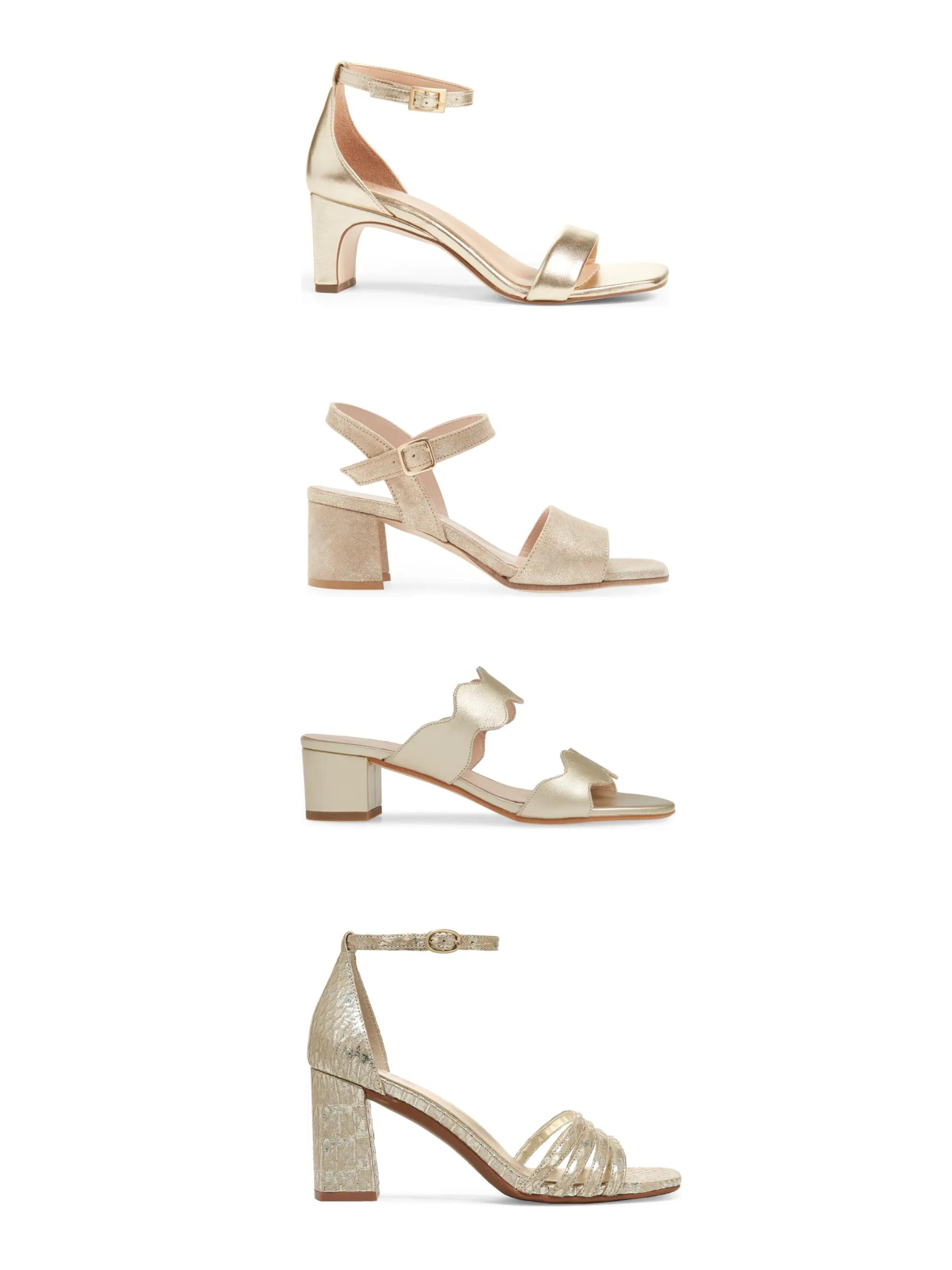 Gold strappy heels can be cheesy, dated, or prom-y if selected poorly. But the best gold strappy heels are versatile shoes that can last you years. I am still wearing my favorite gold strappy sandals that I purchased nine years ago. Not an exaggeration. I purchased my strappy gold babies on April 4, 2014. I have had to take them to Gilbert's Shoe Repair a couple of times, but they are still going strong. I now wear them sparingly to ensure they make it to their 10th birthday. In honor of my gold sandals' birth month, let's check in with your strappy gold heel situation. I doubt you have what you need. As mentioned, many gold sandals and gold heels suck. Below are strappy gold heels that definitely don't suck, whether you're looking for gold strappy kitten heels, block heels, stilettos, or gold strappy heels with a low heel. Enjoy!
The Best Gold Strappy Heel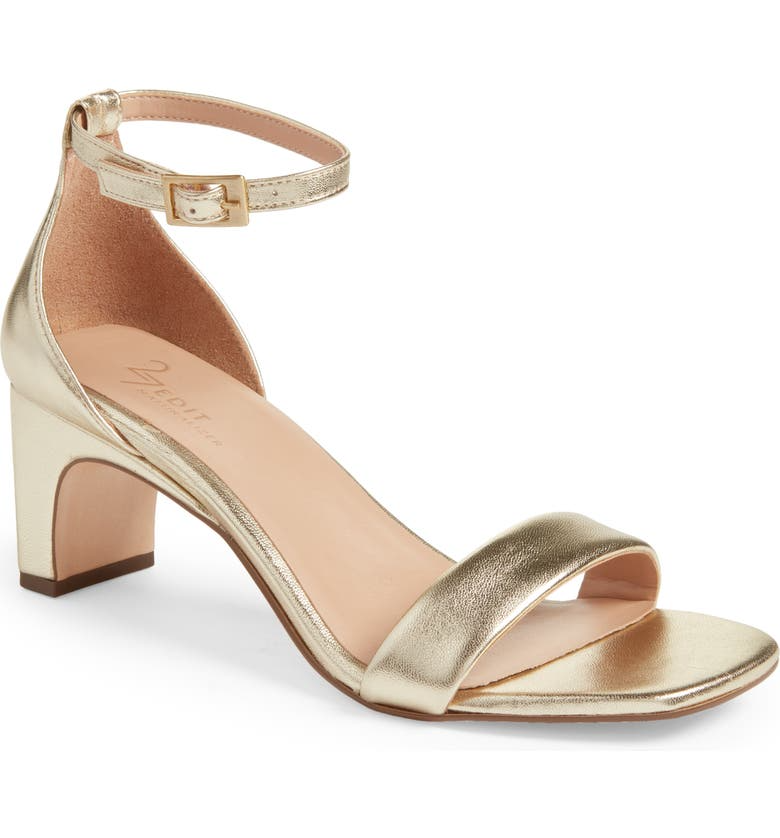 The best gold strappy heel is a soft textured medium gold with minimal shine. Think matte leather.
While there can be varying degrees of straps and at different parts of the shoe, you really can't go wrong with gold ankle strap heels — you know those heels with a simple gold strap just around the ankle, like the pair featured above. They're deliciously simple and elegant.
Ideally, your gold strappy heels have a strong heel versus a stiletto look, which is relatively dated for gold heels right now. If you are drawn to the mirror gold look (shiny and reflective) make sure it has less material and shows a lot of skin. I call this a "naked" shoe. You will notice there are mirror gold sandals featured below, but the straps are thin. They are the epitome of a strappy gold heel, aka lots of skin and less shoe. Also, keep in mind that mirror gold doesn't last long. It will start to peel after a year or so.
The Iriss Ankle Strap Gold Sandal by 27 Edit Naturalizer sandal is available at Nordstrom, Zappos, and Naturalizer.
Best Gold Strappy Kitten Heel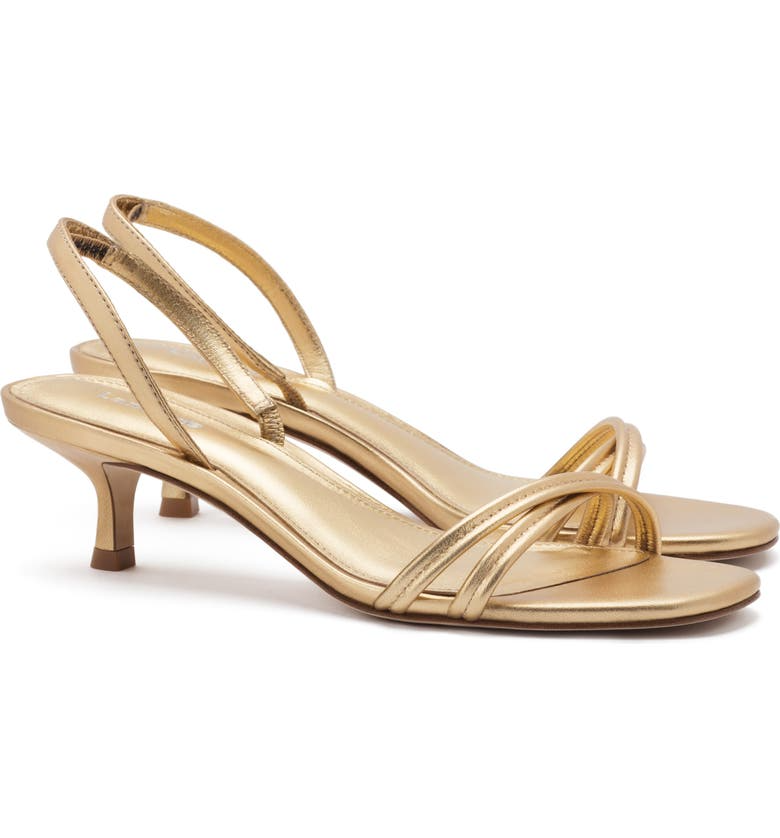 This Larroudé Mini Annie sandal is such a perfect example of a modern gold kitten heel. It is available at Nordstrom and Larroudé.
Best Gold Strappy Block Heel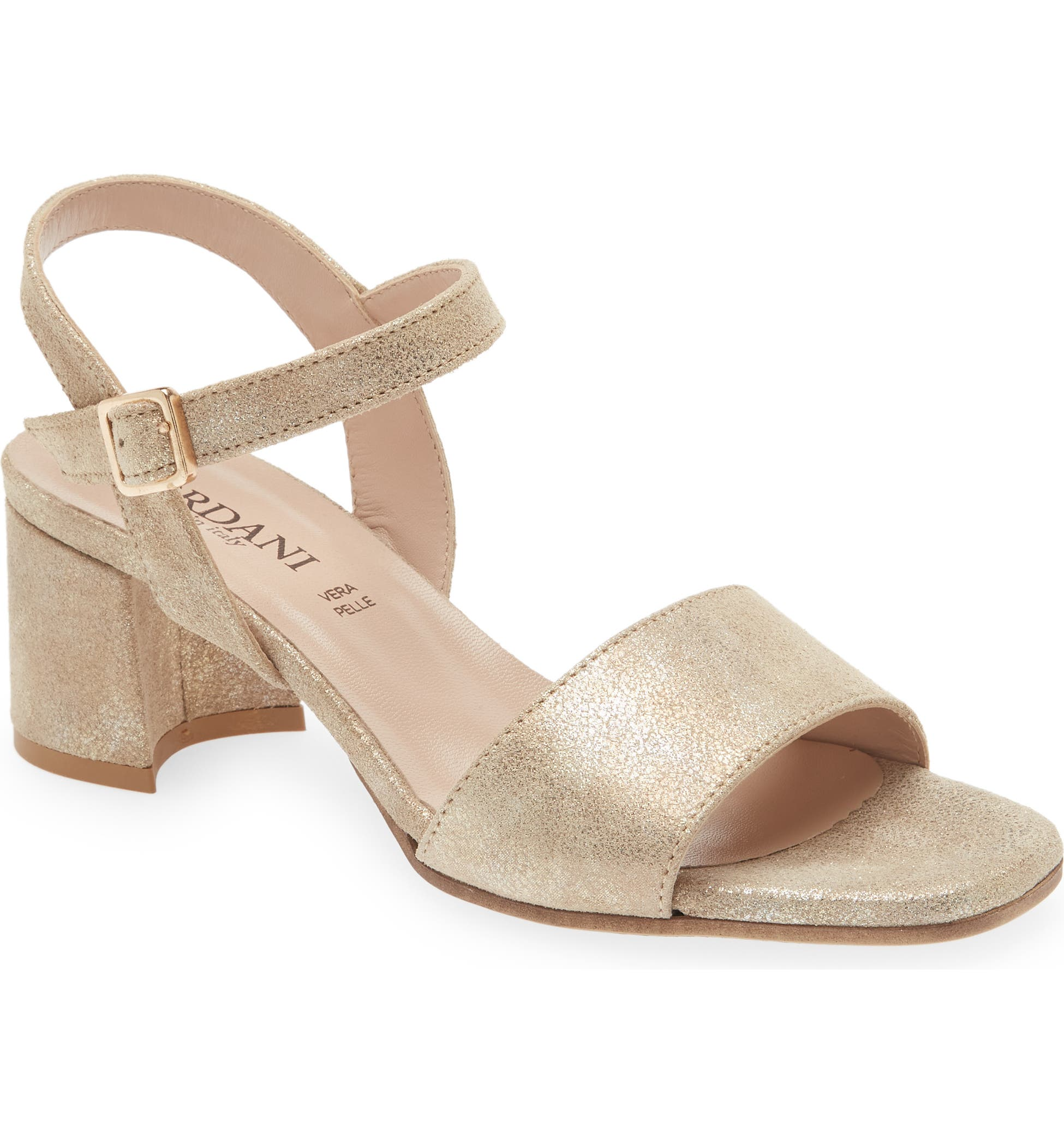 This Cordani block heel gold sandal is comfortable, versatile, and less flashy than our other gold goodies. This should work in almost anyone's wardrobe. It's available at Nordstrom and Cordani.
Gold Strappy Heels To Avoid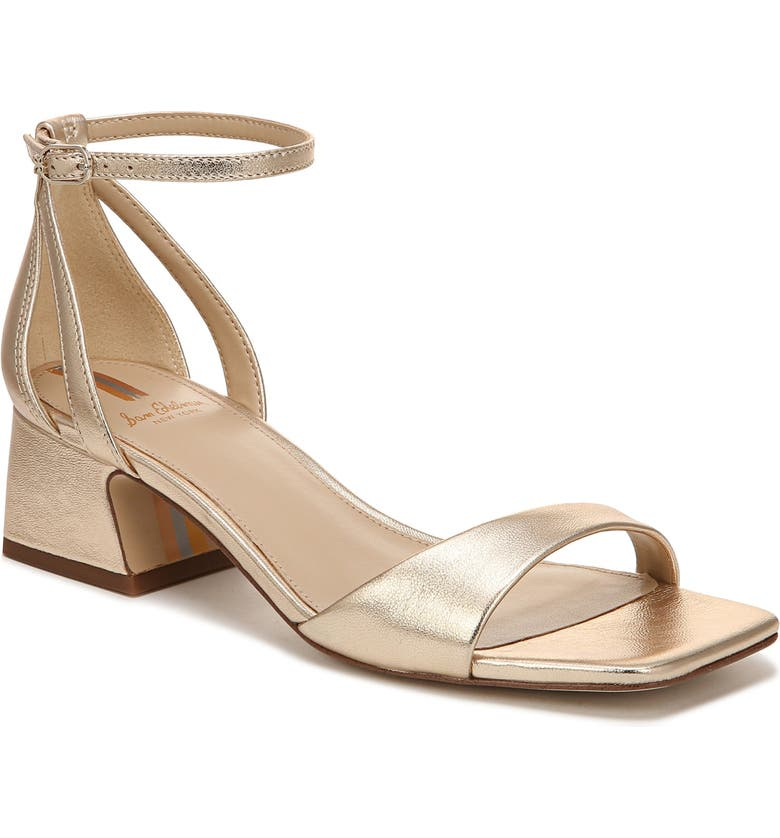 There is a fine line between a cheesy gold strappy heel and the right one. Unfortunately, the stores provide far too many of the bad gold goodies. Here are the traits to avoid:
Too much reflective gold material (ie: thick straps, enclosed toes, etc)
Super yellow gold
Bronzy gold
Kinda rose gold
I get so irritated by the "kinda" rose gold color. It's not really gold, but it's not really rose gold either — ack! It ends up pairing with next to nothing! Pictured above is a beautiful shoe with all the right things going for it, and from its online photos it may look like the ideal golden hue. But then you get it home and you realize the Sam Edelman Wilson Sandal is not gold and it's not rose gold. Blast!
In case you do have the few items that pair with this mysterious shade of gold, the Sam Edelman sandal is available at Nordstrom, Zappos, Sam Edelman, Bloomingdale's, Macy's, and Anthropologie.
What To Wear With Gold Strappy Shoes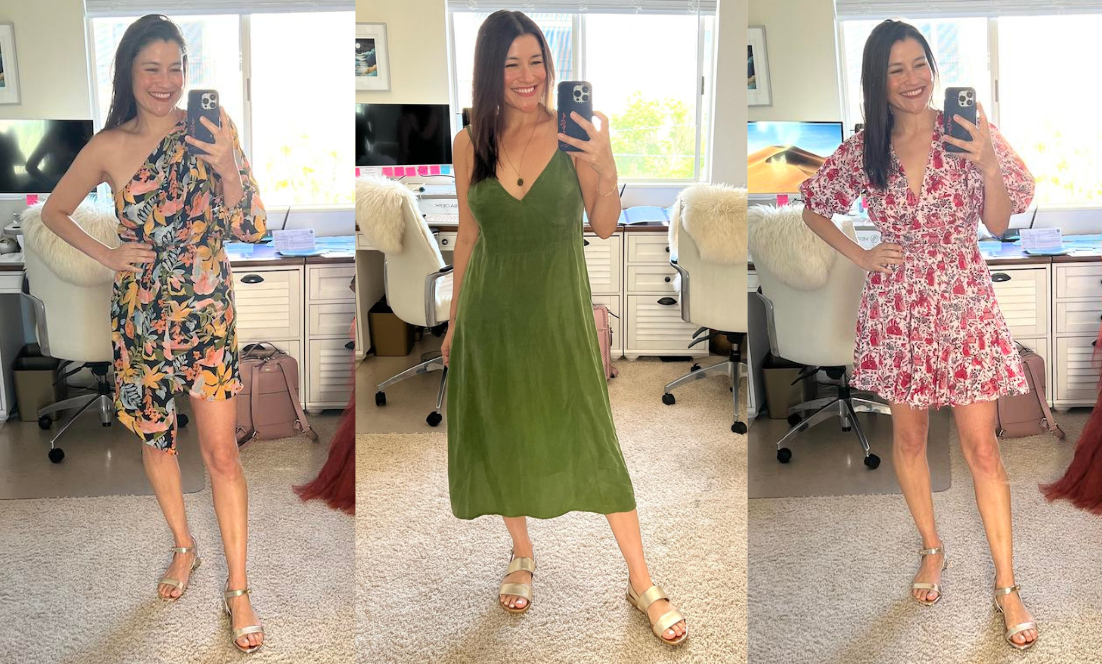 When you think of gold strappy heels, a lot of women think of formal wear. It is true, just this week I was recommending gold strappy heels for a client's bridesmaids, but gold sandals, heeled or otherwise, can be worn with so many different everyday outfits. Here's how I like to pair each style of gold shoes with:
Gold flat sandals can go with everything from chic shorts and medium blue jeans to wide-leg pants, skirts, and casual dresses of any length.
Gold stilettos are best for formal wear and midi dresses
Strappy gold block heels in a more muted gold shade can be worn with jeans, wide-leg pants, and some dresses.
Last thing! Always wear gold jewelry, like gold stacking rings or a gold necklace, when wearing gold strappy heels, gold sandals, or any gold shoe.
What Colors To Wear With Gold Shoes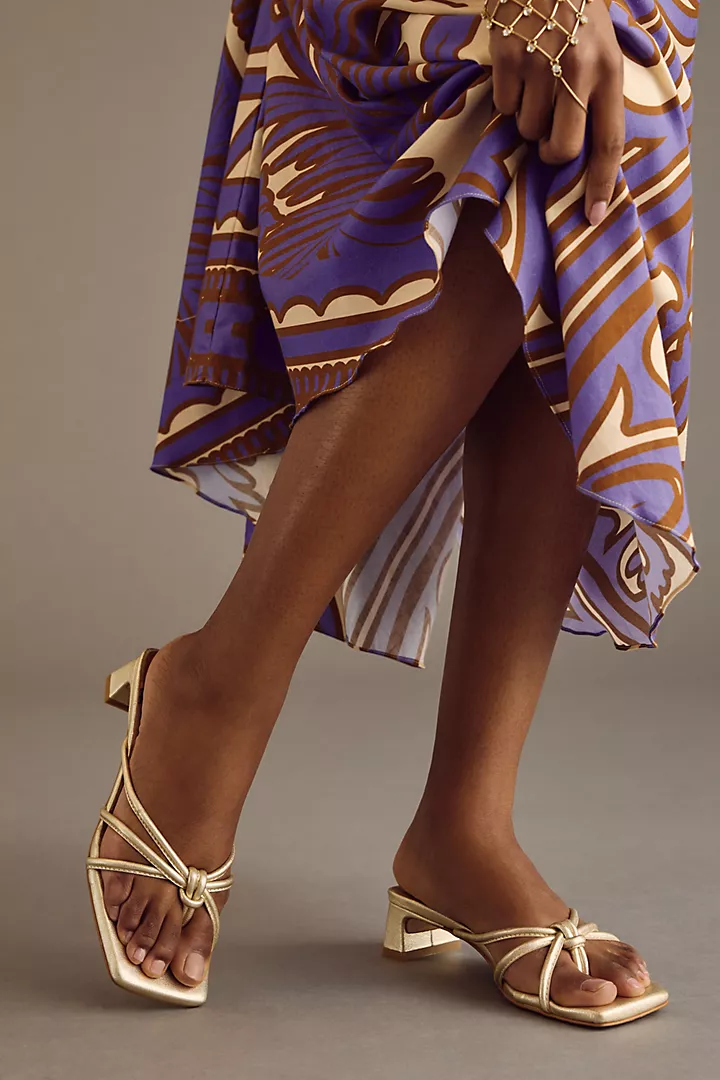 It depends on the colors and texture of the gold, but in general, gold heels and gold sandals can be worn with:
Emerald Green
Orange
Deep Purple
Plum/Eggplant
Most Dark Blues, like navy
Rich Tans
Warm Reds
Black
Gold (I love to pair a gold dress with gold heels!)
Prints that incorporate any of the above colors
Any print or garment that has gold in it
What Not To Wear With Gold Heels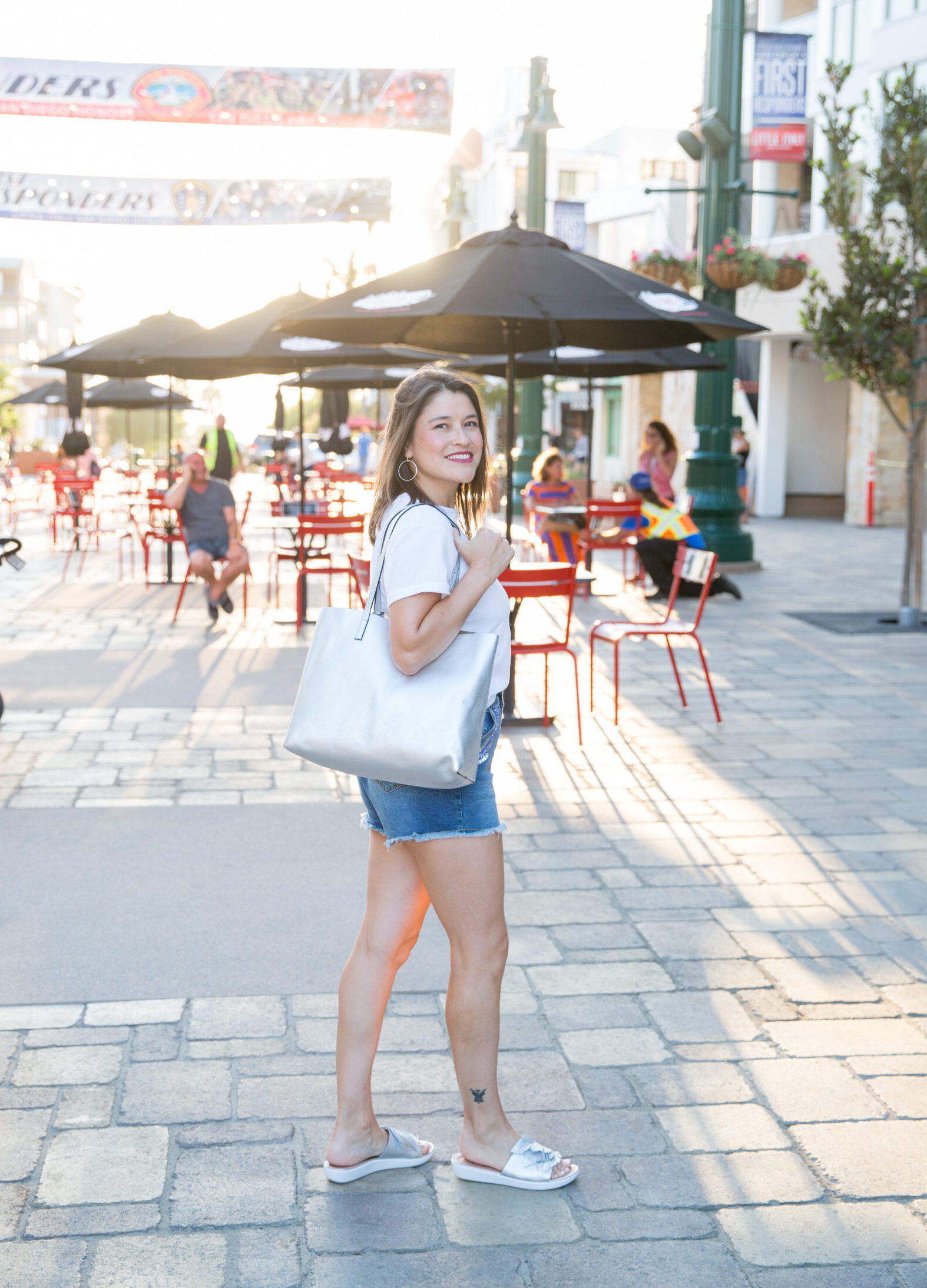 First of all, you don't want to wear dressier strappy gold heels casually. Gold heels don't really do the "ironic" thing. Here are the looks and items that never really seem to work with gold heels or gold sandals:
Cut-off shorts (like the picture above)
Athleisure
Distressed denim
Light wash denim
Joggers (even dressy joggers, it rarely seems to work)
Gold is a warm color that thrives with rich tones. Generally, it looks best with warmer tones, so you want to skip pairing your new strappy gold heels with cool or bright tones like:
Lavender
White
Neons
Pink
Pastels
Yellow
Super muted/dirty tones
Super bright colors
The colors listed above go best with silver sandals. A "white" silver pairs beautifully with brights, whites, and cut-off shorts.
Best Strappy Gold Sandals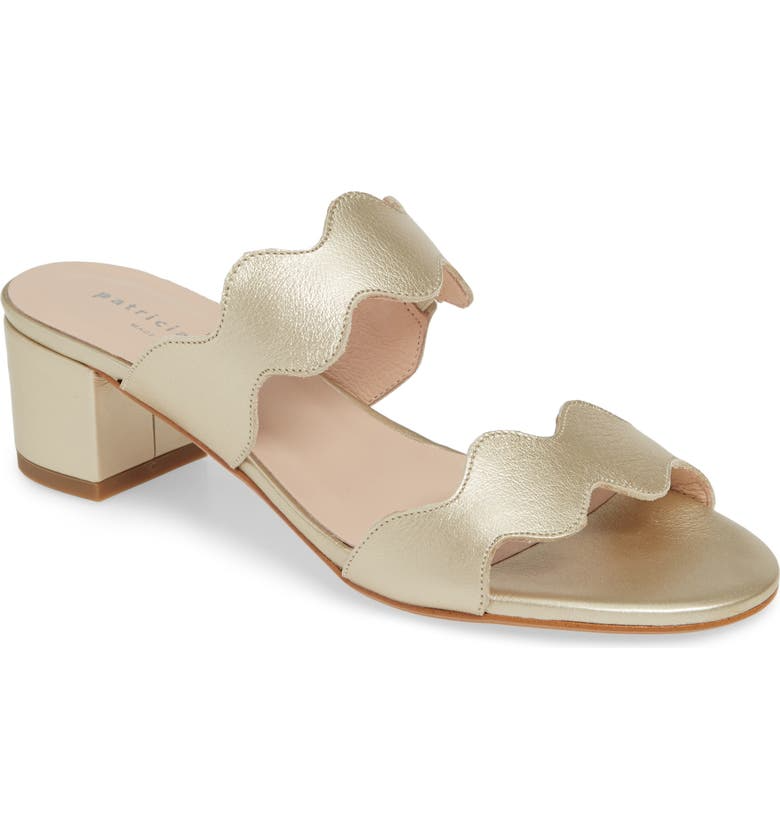 We will update this post regularly as I collect more of the best strappy gold sandals available. Listed below are my honorable mentions…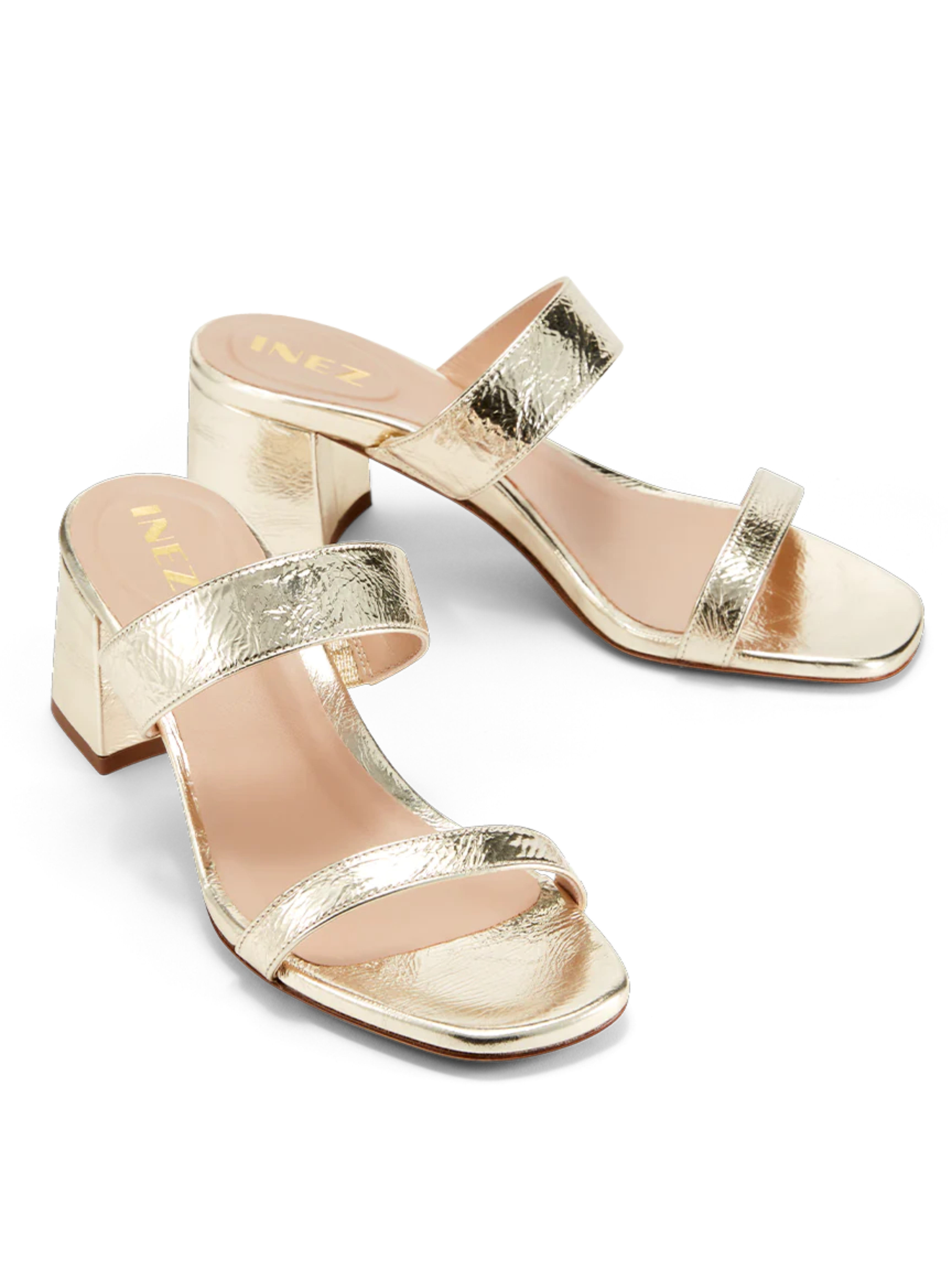 Bernardo Belinda Metallic Ankle-Strap Sandals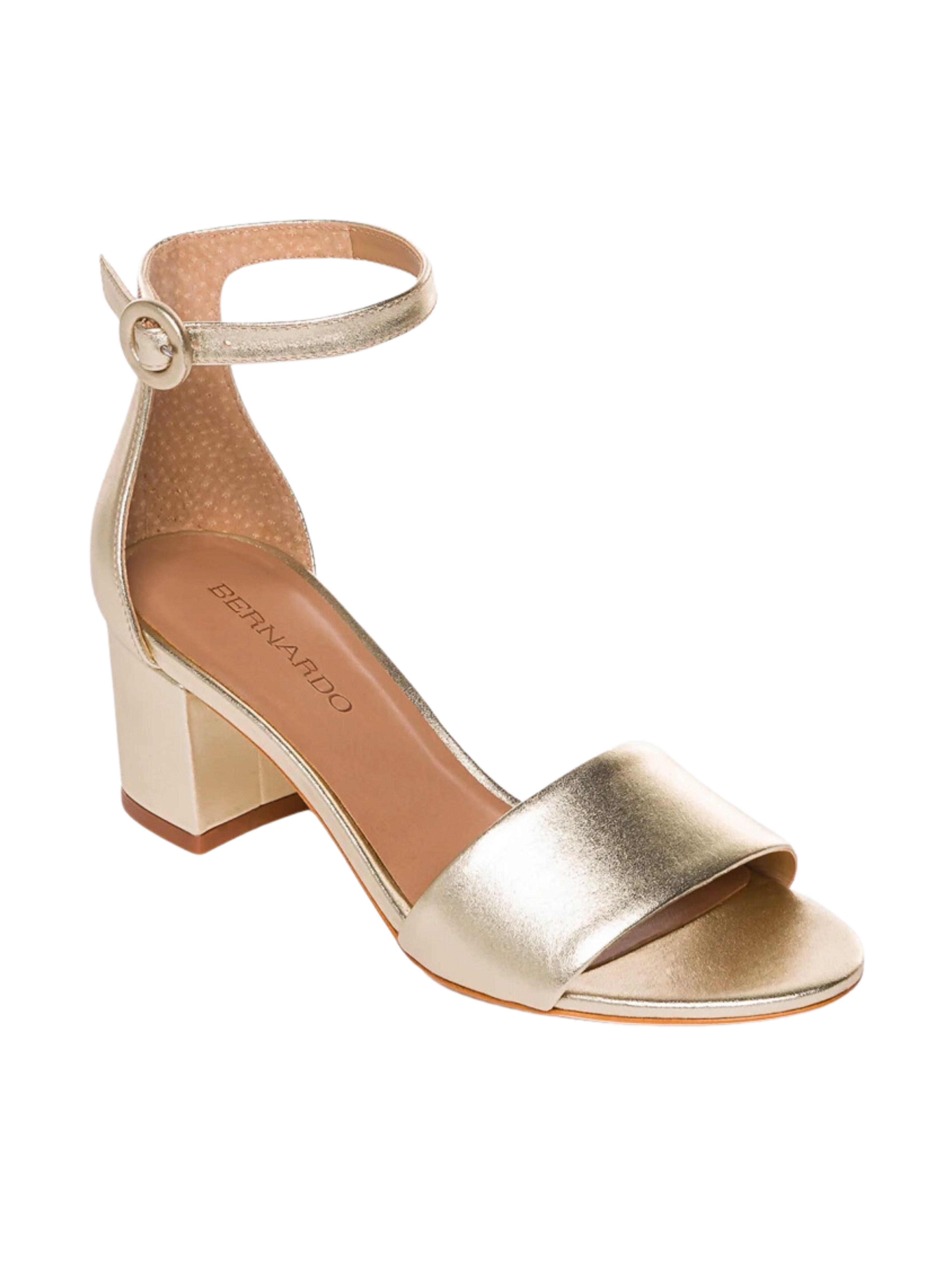 These sandals are available at Neiman Marcus, Zappos, and Anthropologie.
Cole Haan Alyse Braided Heeled Sandal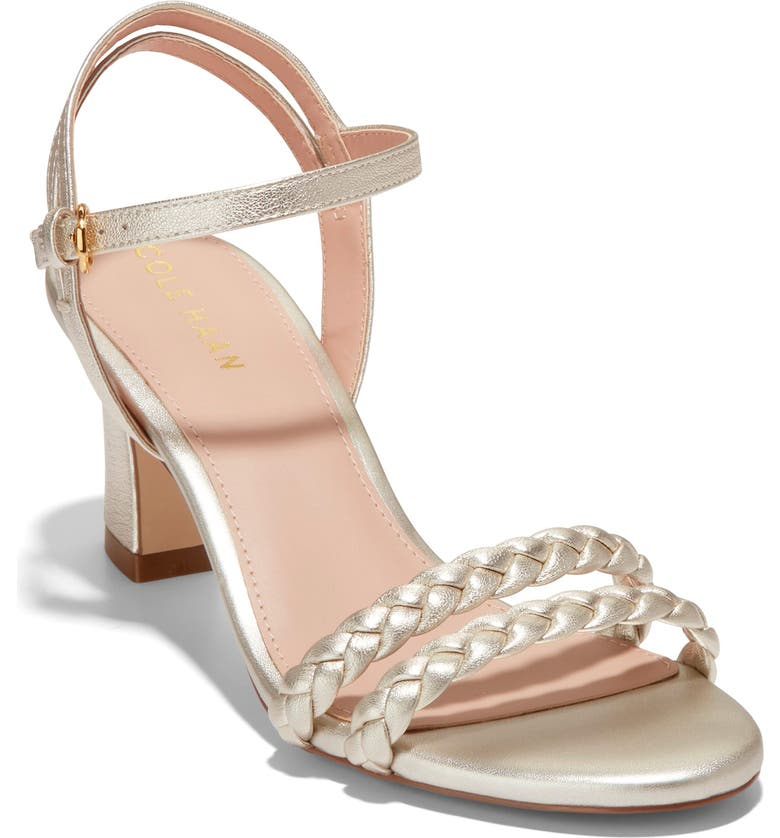 These sandals are available at Nordstrom Rack, Macy's, Zappos, and Saks Off Fifth.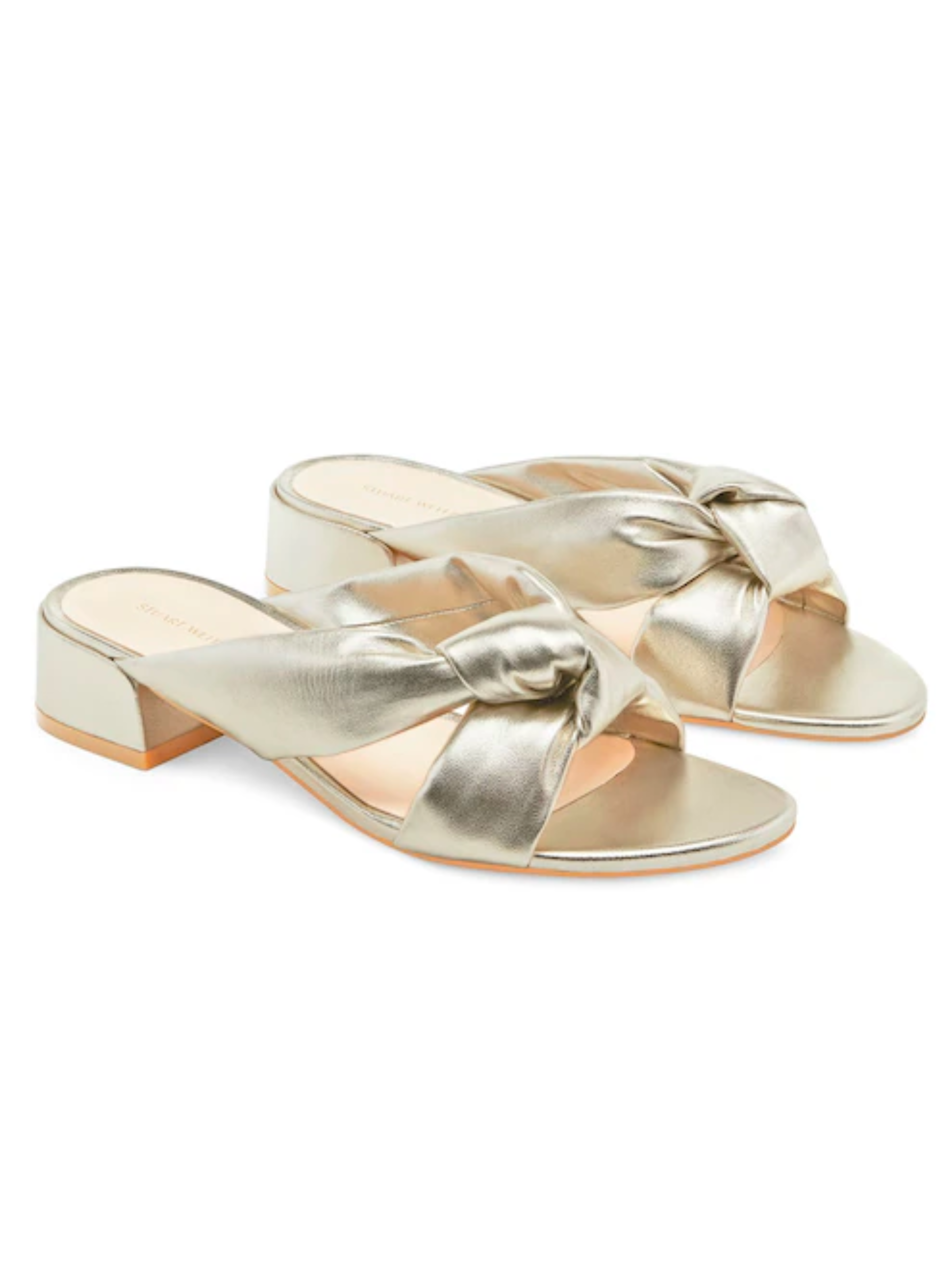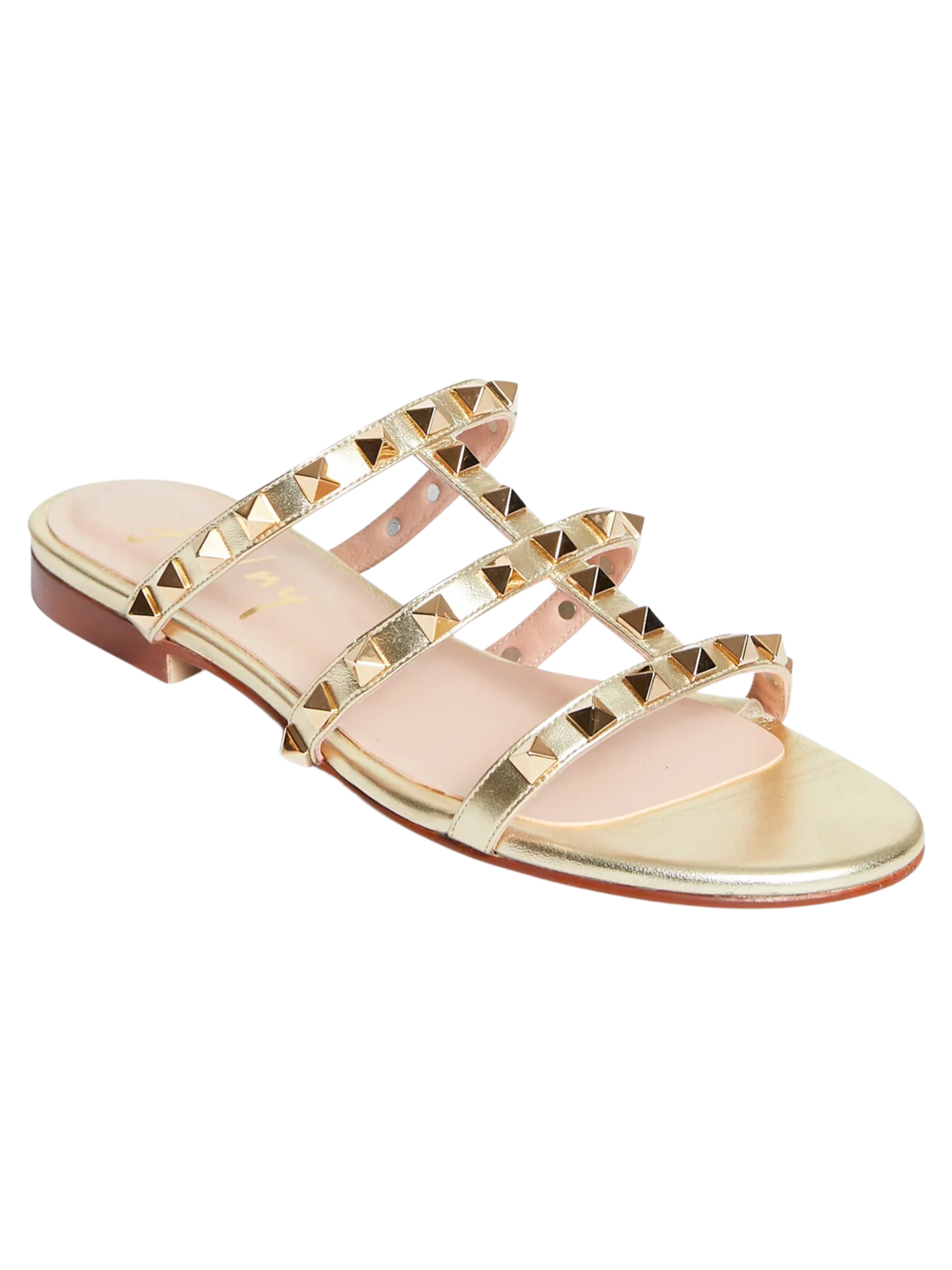 Talbots Capri Metallic Leather Sandals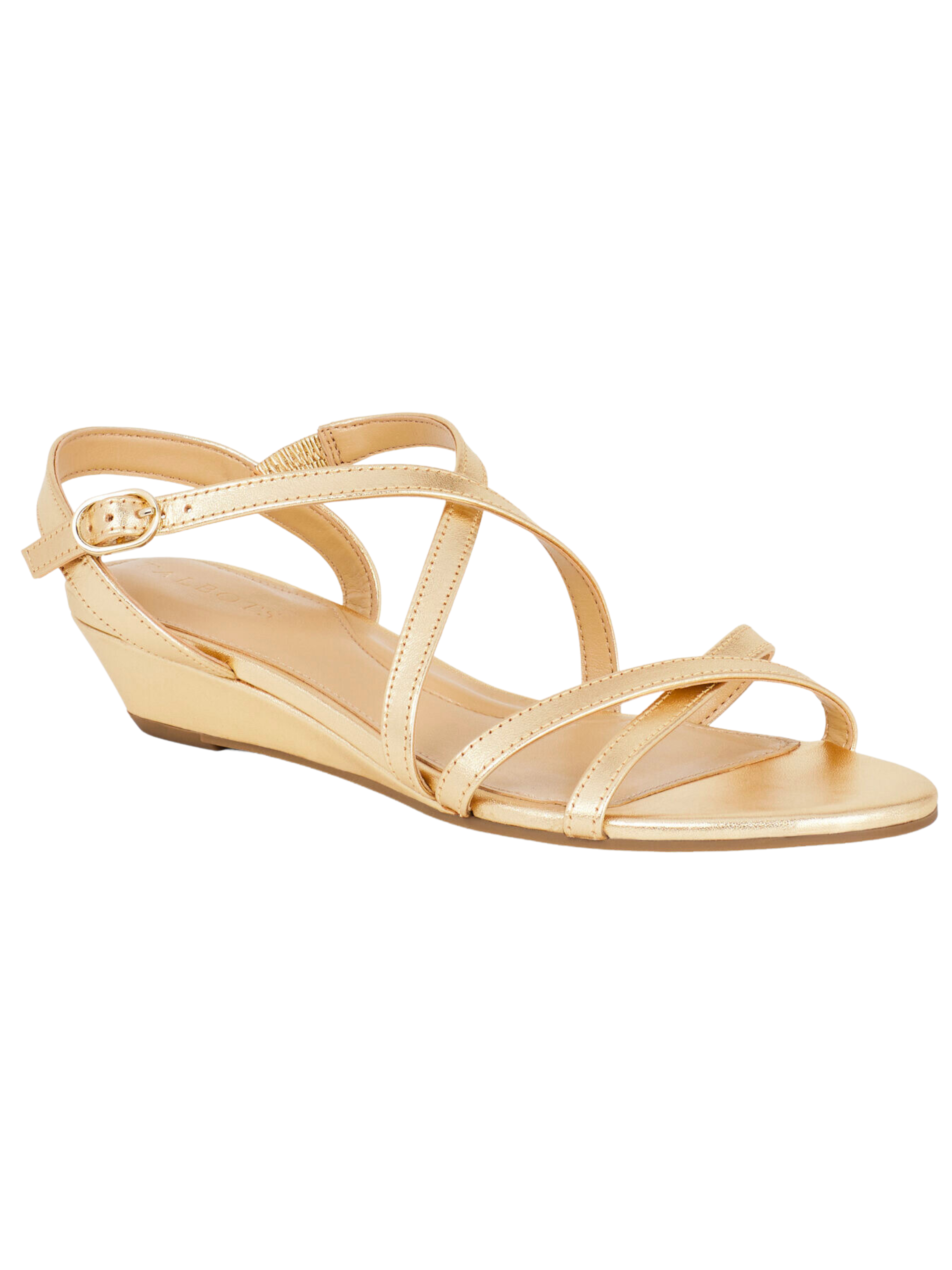 Margaux The City Sandal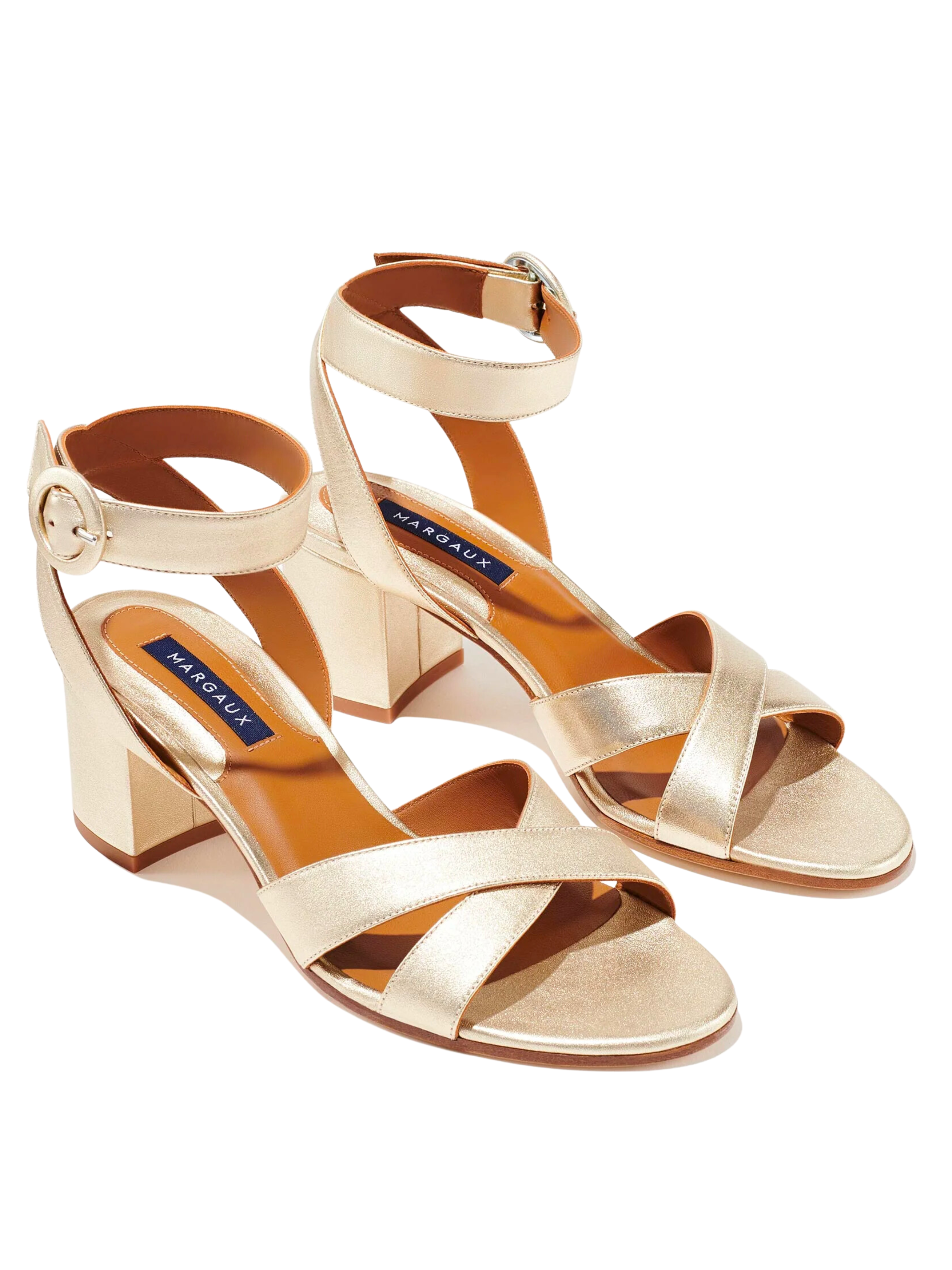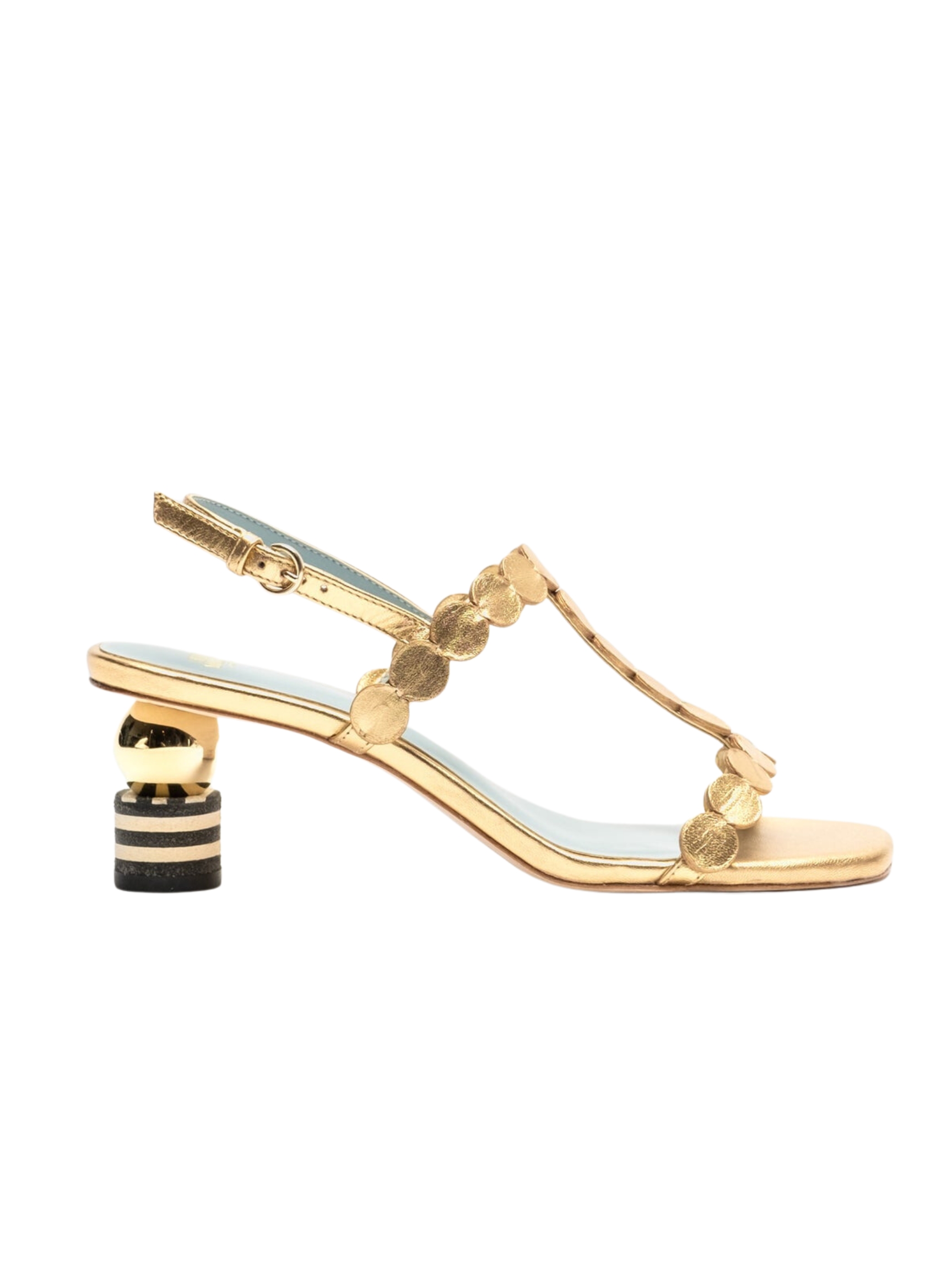 J.Crew Lucie Slingback Block-Heel Sandals in Metallic Leather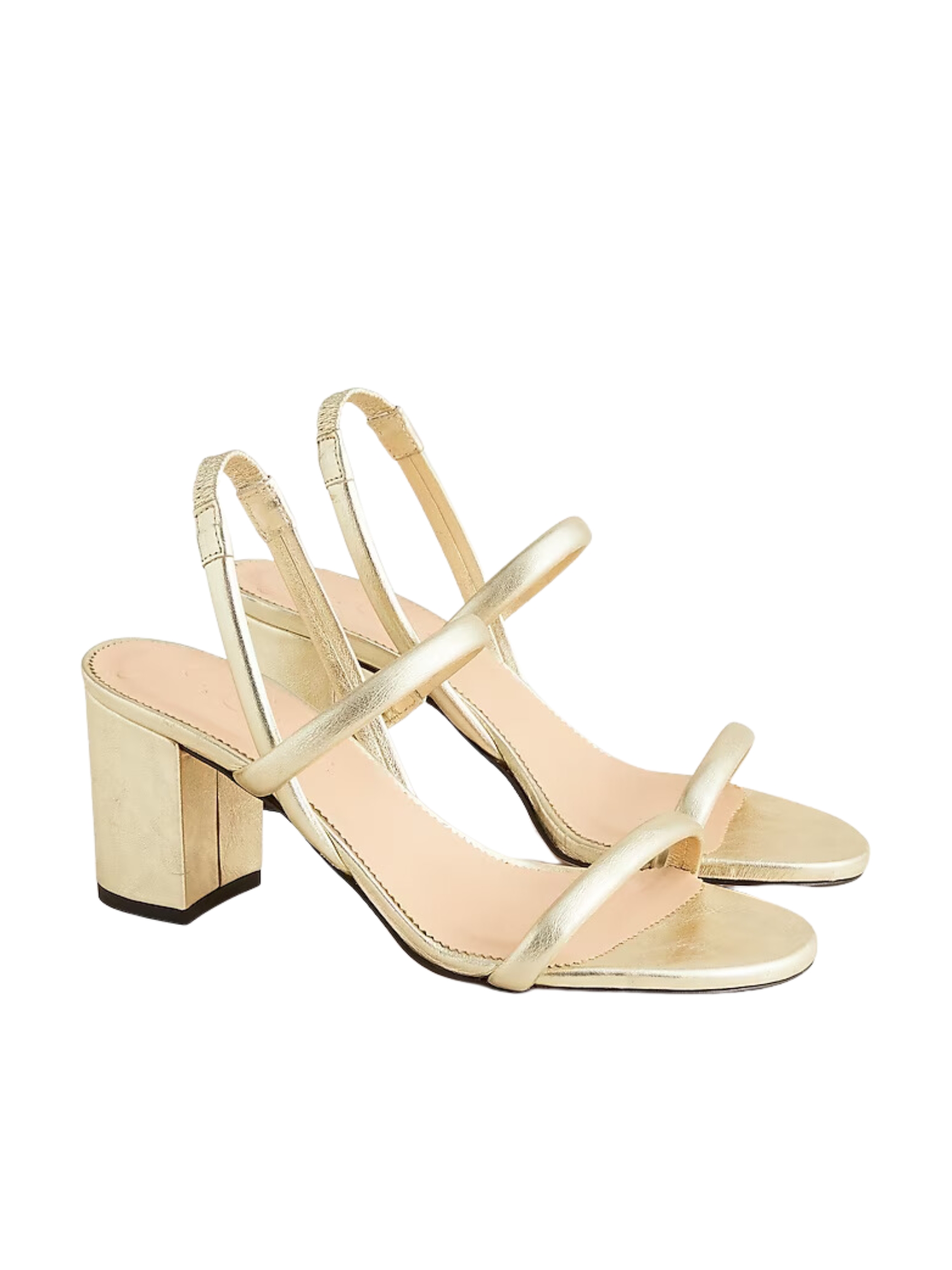 Sarah Flint Perfect Block Sandal 30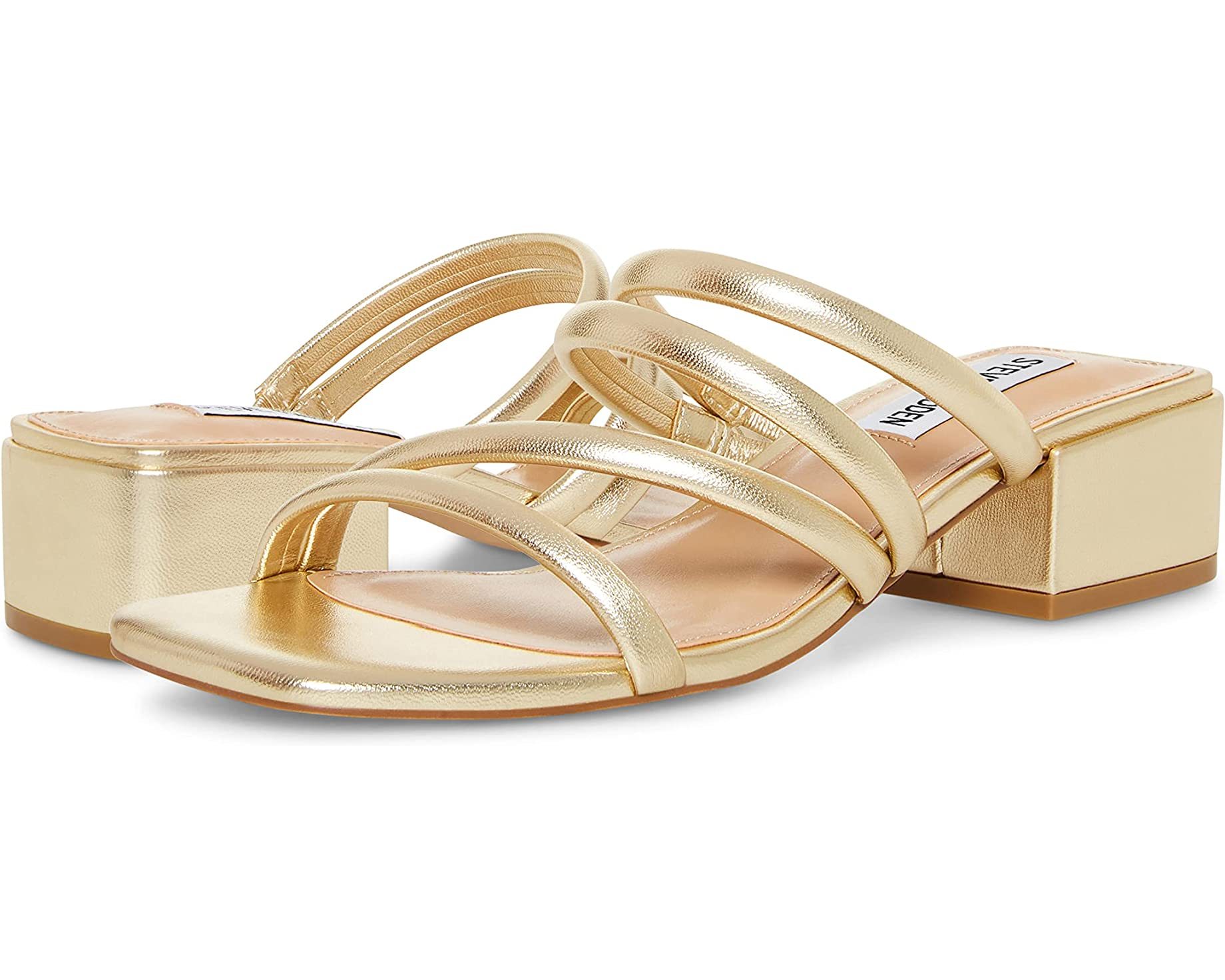 These gold strappy sandals with a block heel are available at Zappos and Amazon.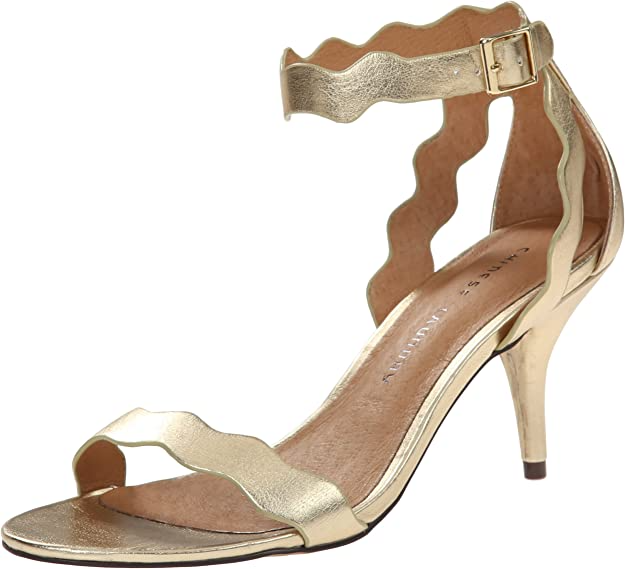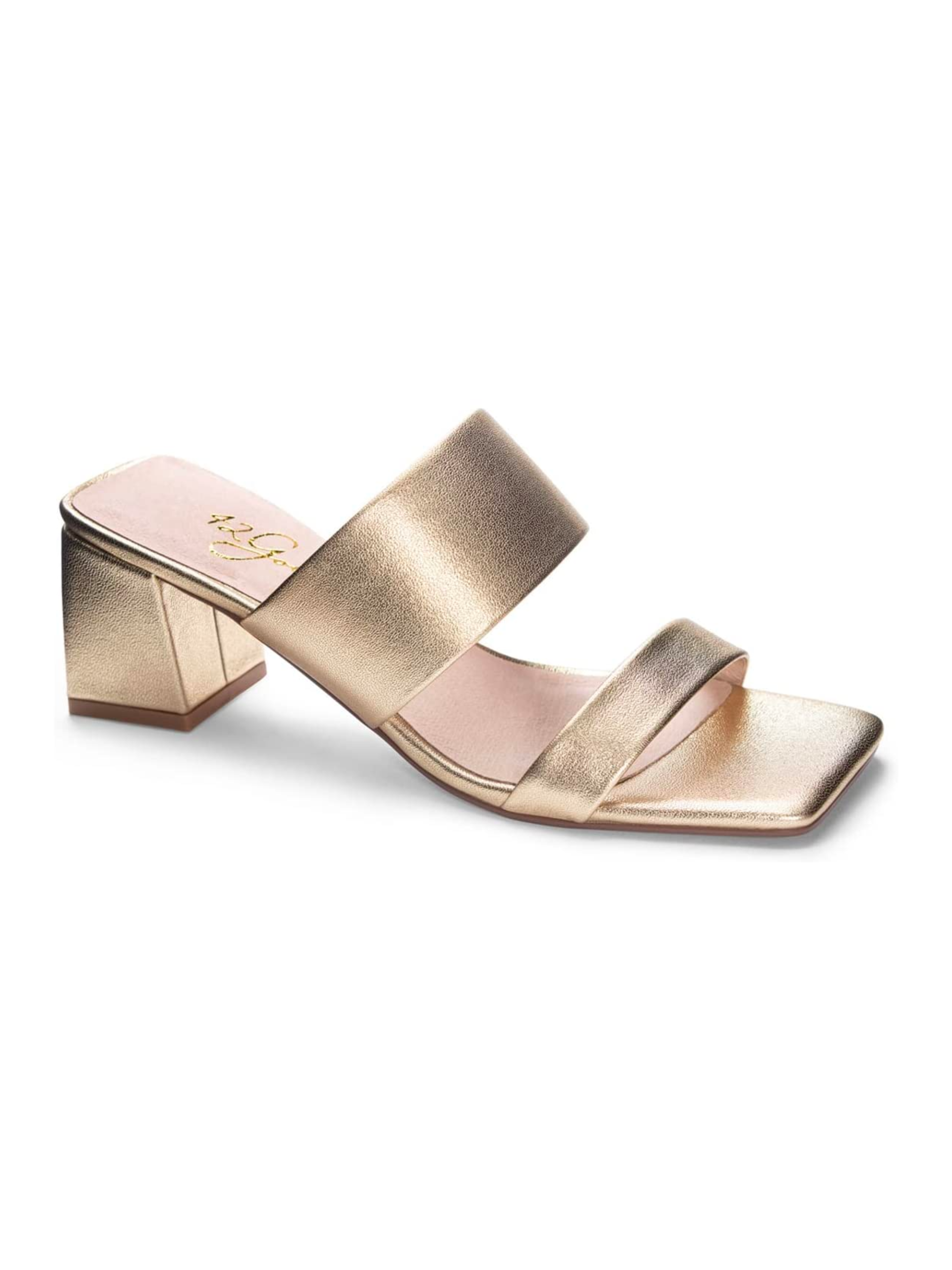 Naturalizer Thena Ankle Strap Sandal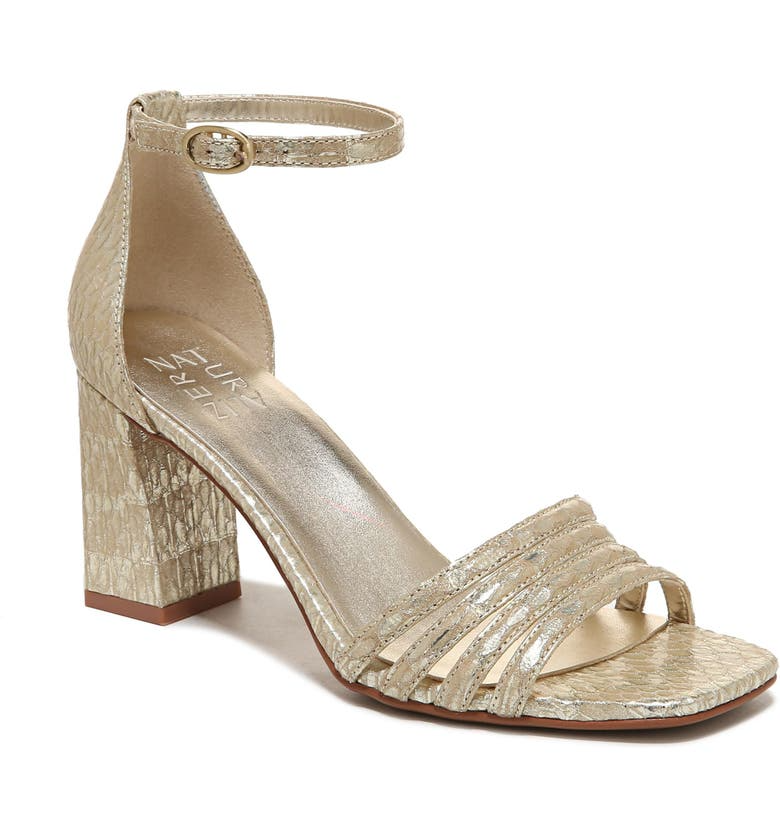 These gold strappy sandals have a 3-inch heel and are available at Nordstrom, Naturalizer, and Macy's.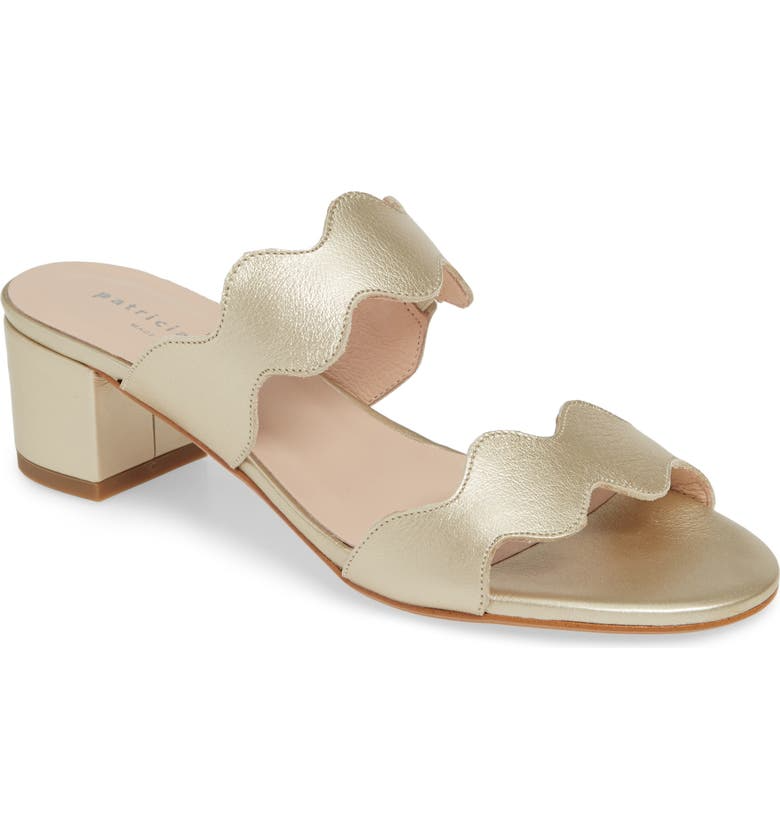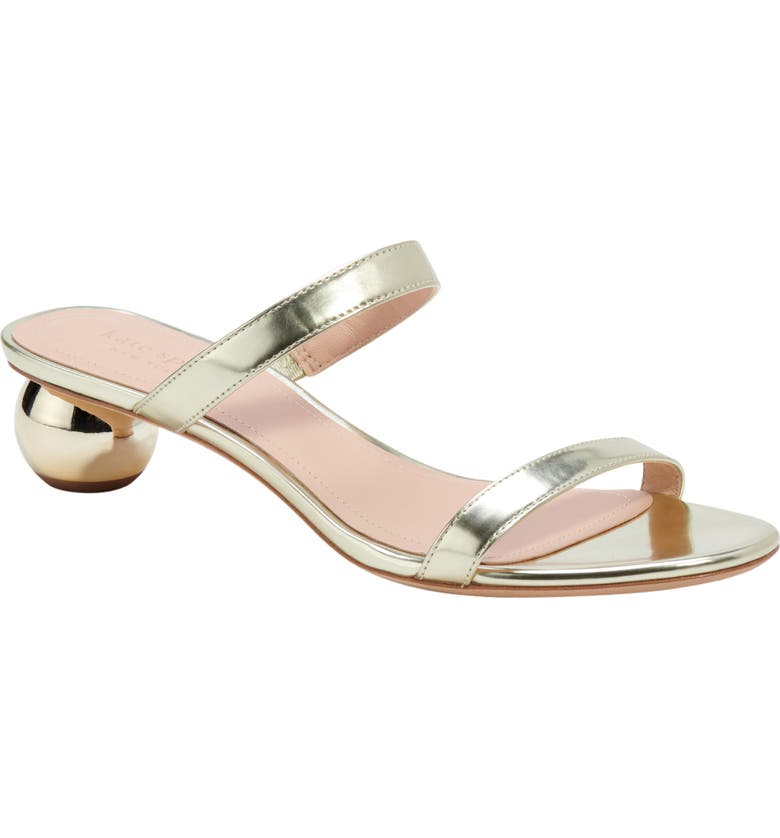 These gold strappy sandals with a low heel are available at Nordstrom, Saks Fifth Avenue, Bloomingdale's, and Kate Spade.
J. Crew Lucie Strappy Block-Heel Sandals in Metallic Leather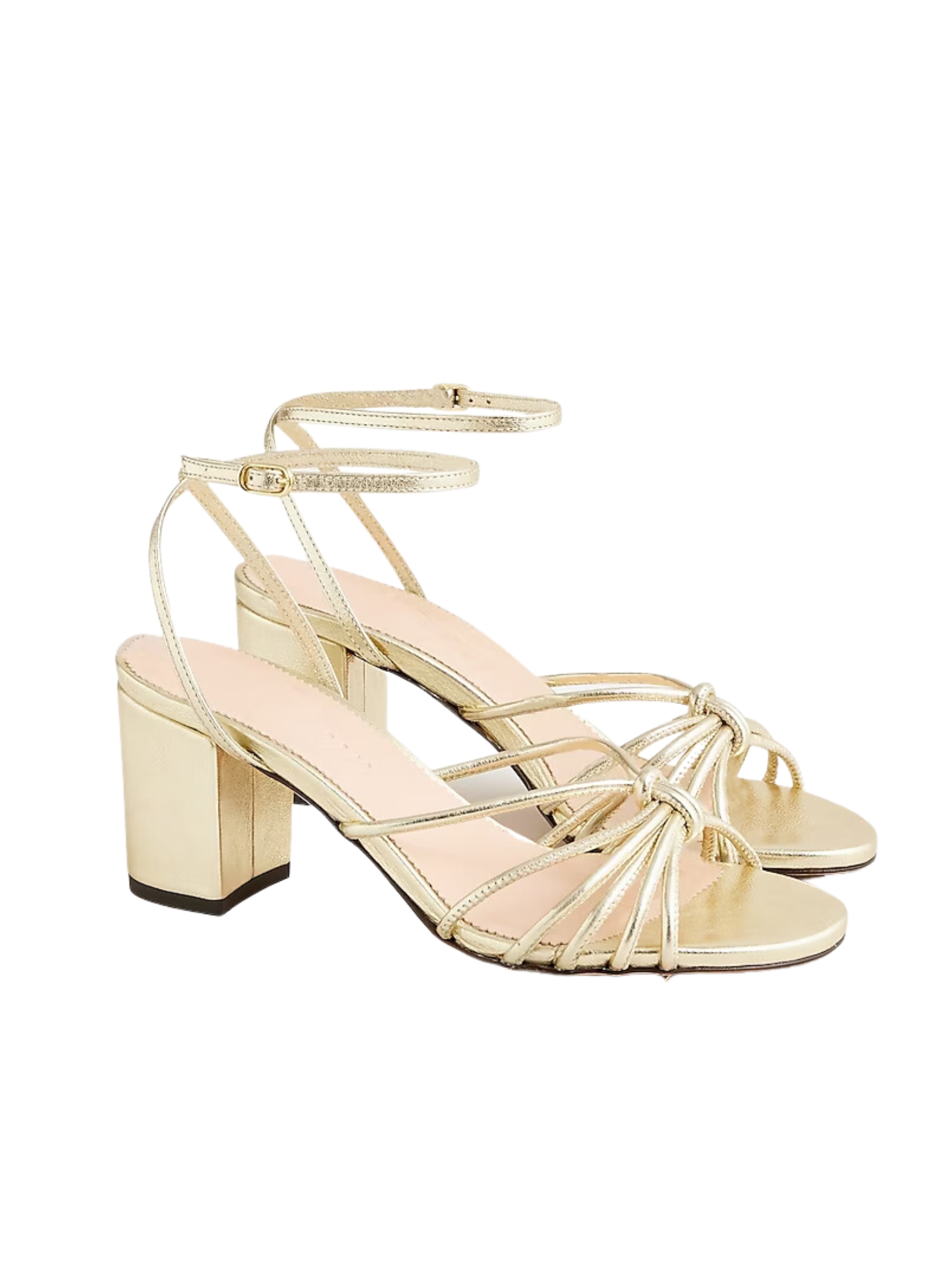 Anne Klein Matilda Strappy Sandal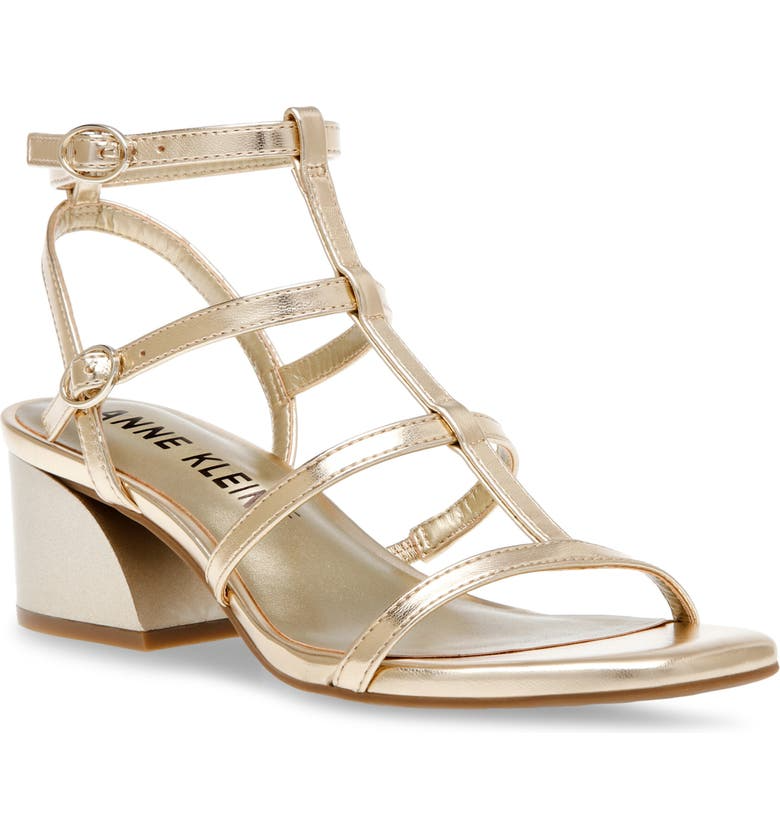 These gold strappy heels are available at Nordstrom, Zappos, DSW, and Macy's.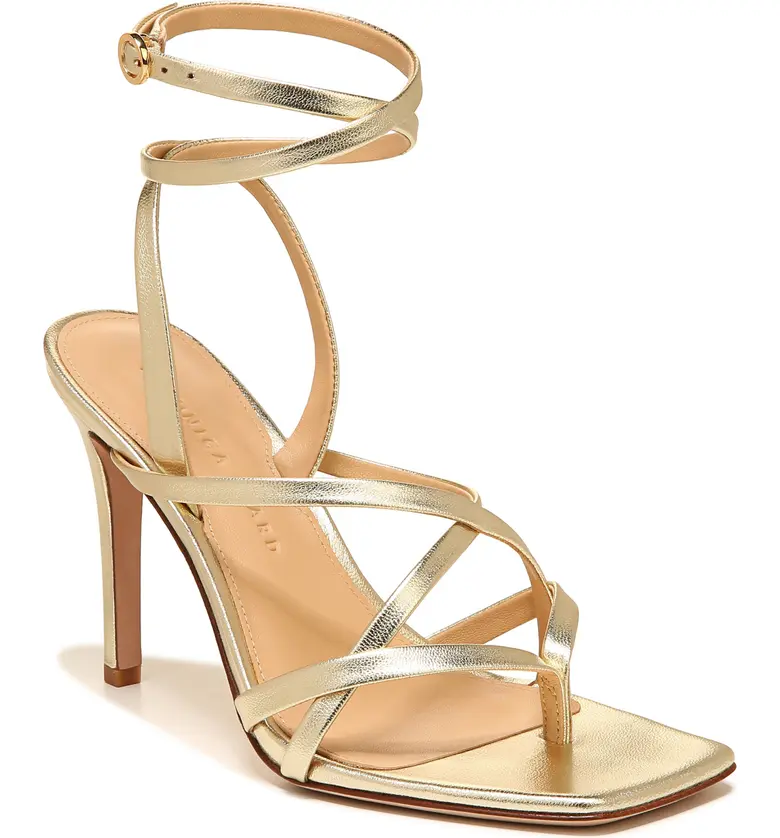 These gold strappy heels are available at Saks Off Fifth, Saks Fifth Avenue, and Nordstrom Rack.
Strappy Gold Sandals From Years Past
I originally wrote this post on strappy gold heels and sandals years ago and update it regularly due to its popularity. I've left these photos below for nostalgic purposes. Whenever I update older posts, I love to hold on to a collection of images as a bit of a time capsule so we can watch how our style evolves.
This picture of my client was taken as part of the outfit creation portion of my services. This picture was published with my client's permission. No client photos are used on V-Style without the client's consent.