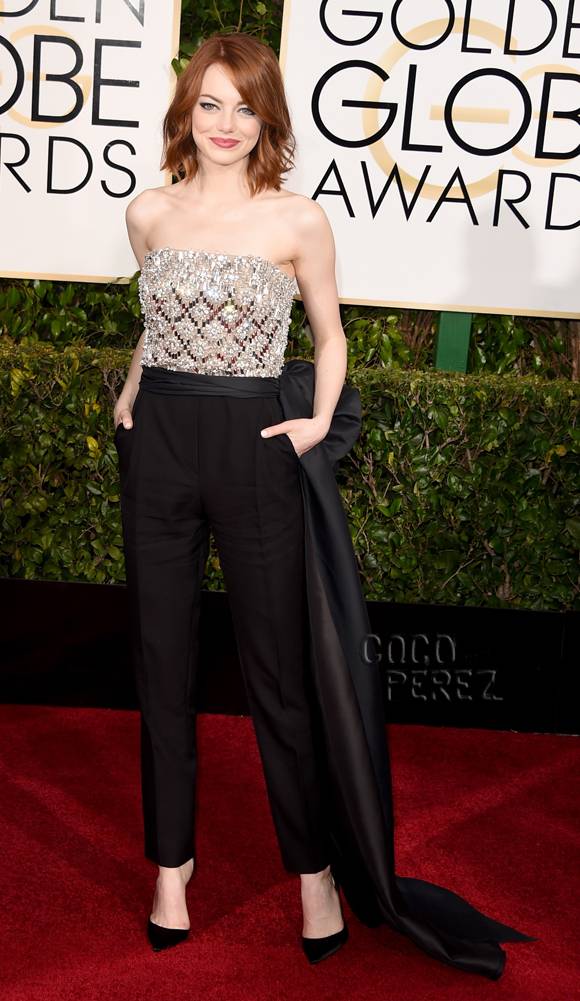 Emma Stone in Lanvin
The 72nd Golden Globe Award's ceremony last night was sparkling with diversity. Jumpsuits, ball gowns, whispy things, and cleavage were a feast for the eyes, but one of my favorite appearances last night was silver. I worship gold like an Aztec conquistador, but seeing the vast amount of silver after it's lengthy hiatus was a true treat. Although Emma Stone will be my best dressed in silver, the other lovely ladies that shined in the metal included Dakota Johnson, Ellie Kemper, Diane Kruger, Julianne Moore and more.
The rest of my Best Dressed Golden Globes 2015 list jumps from the finish of metallics to the saturation of color. It is a rainbow of style from indigo and emerald green to bubble gum pink and fiery red.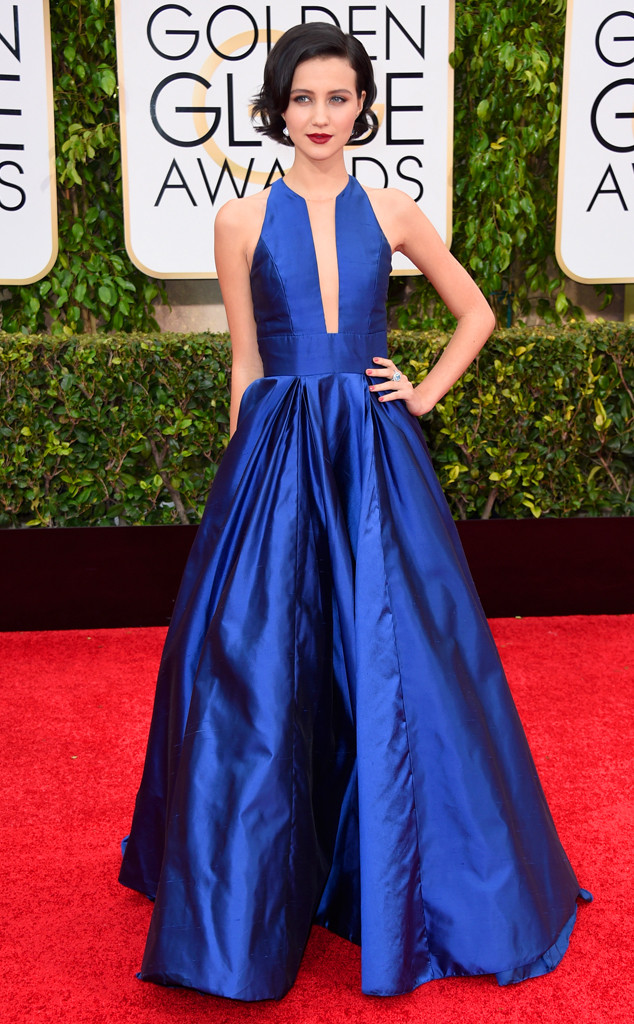 Julia Goldani Telles in Carmen Marc Valvo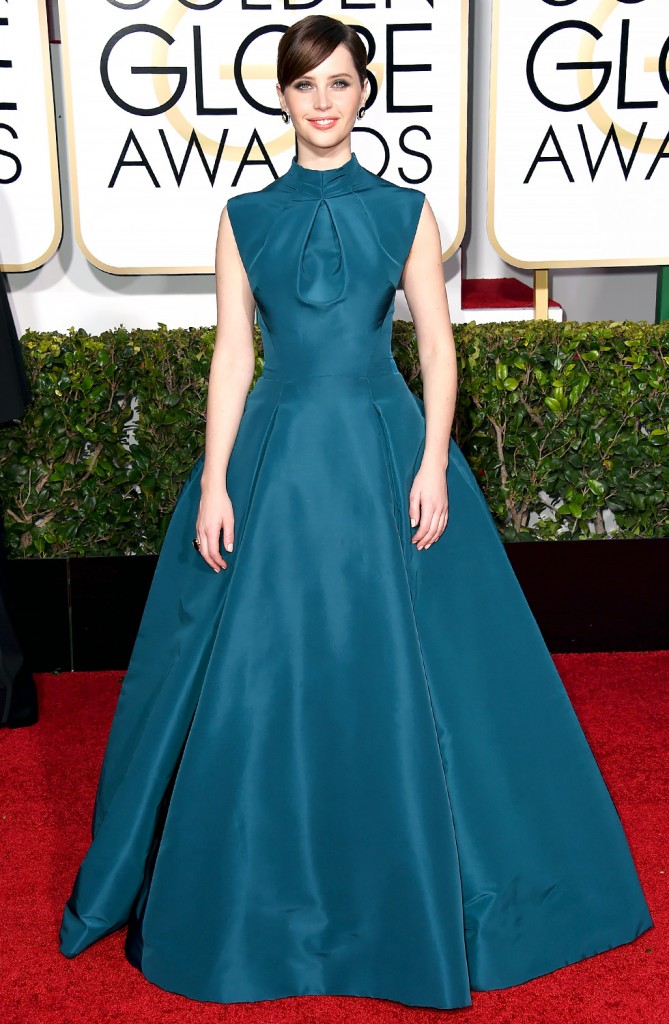 Felicity Jones in Dior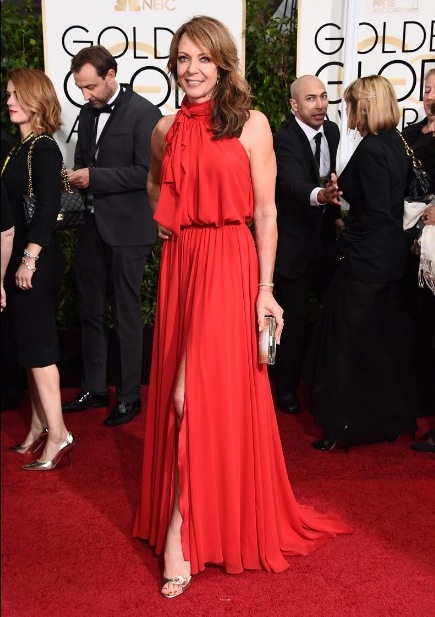 Allison Janney in Ella Zahlan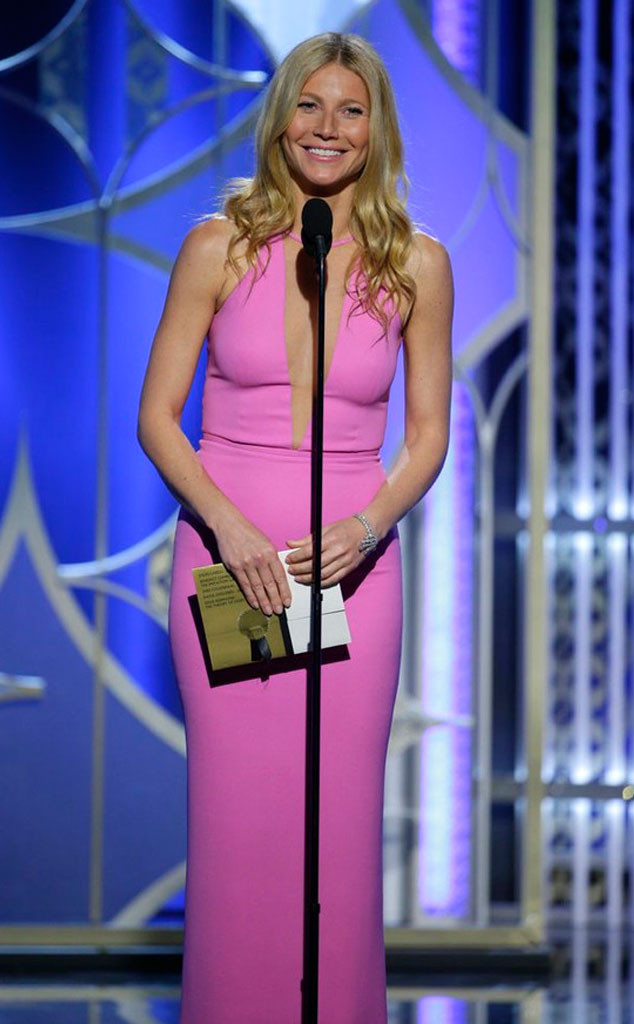 Gwyneth Paltrow in Michael Kors 
Note: Gwyneth Paltrow missed red carpet photo opportunities. The only photos taken of her were during the awards show and parties. If you love her pink look, Michael Kors has other dresses in this exact color available at Neiman Marcus.