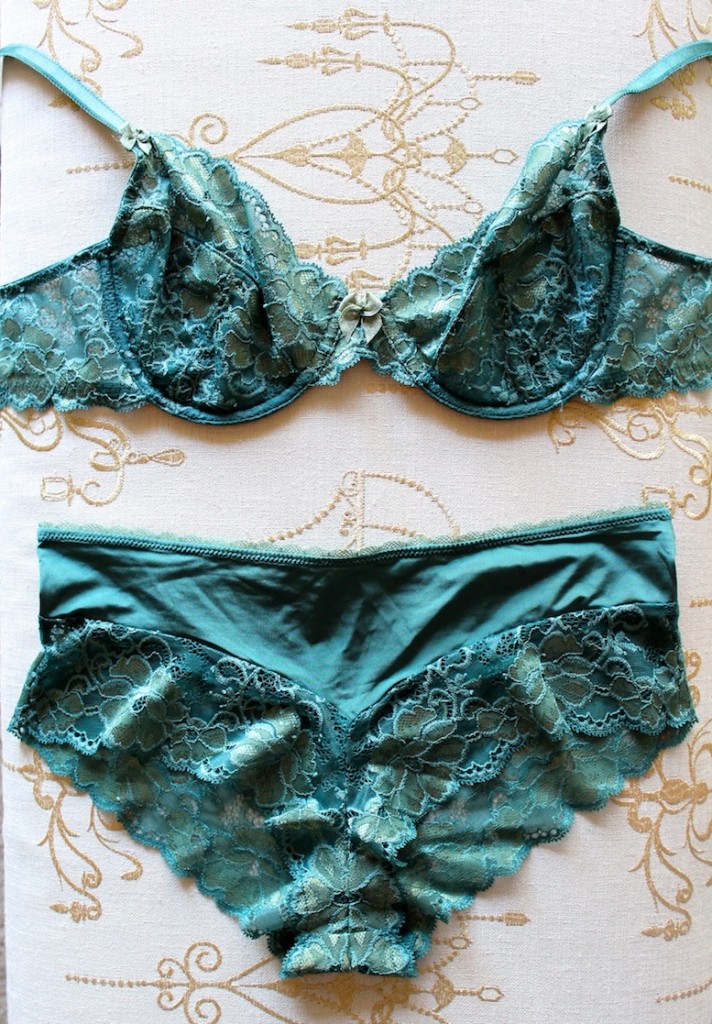 Adore Me lingerie is a relatively new website that specializes in affordable bra and panty sets as well as other intimate wear. When I was approached to review them I hesitated because of the subscription aspect of their product and the "affordable" prices. I am not a fan of these product subscriptions and memberships because they push consumption and many are difficult to cancel. As for the prices, I have high standards for quality, so the word affordable can often mean cheapy quality. Ultimately, my intense desire for a solid bra and panty set resource made me move forward with the review.
The Adore Me Website
I like the clear layout of their website, but found their quiz and personalized showroom unhelpful. They do have you rate your show room, so I foresee it getting more accurate. Until then, I like the preciseness of their search engine. I only wear unlined bras, so I typed 'unlined' into their search engine and found all the options relevant to me. One con with the search engine though, they only sort your results into these categories: First Set for $7.95, Sleepwear, Valentine's Day, Buy 1 Get 1 Free, Plus Size and Be Sexy. Half of those categories have no meaning to me. I would have hoped for additional categories like size, color and style. The other problem with using the search engine, if you click on a particular item you can't just go back to your search results. You have to start all over. This is incredibly frustrating. The better way to search is by clicking on Bra & Panties. There you are able to filter according to your size and style. Eventually, I decided on the orange Tilly Unlined Demi bra in a 36C with the cheeky thong in a Medium. I skipped the option to buy an extra panty, but I loved the idea. Lastly, the check out is easy and I am so pleased to learn that Adore Me's subscription and VIP stuff is entirely optional.
Unlined Tilly Bra & Panty Set Arrives 
My Adore Me package arrived in a timely manner and the box is an aesthetic treat. I loved unwrapping the lingerie.  The first thing I noticed when I tried the bra on was the comfort. I also noticed that it did not make my armpits look fat. This is absolutely my biggest qualm with bras (and my body), so I was surprised and jubilant that this bra was so damn flattering and comfortable. As for the cheeky thong, it is also flattering and comfortable. My only qualm with the bra and panty set is the bright orange color seemed a bit cheap and the cup was a touch big. I decided to try out their free and easy exchange process to get a different color and smaller cup size.
Free & Easy Exchanges 
It was in fact very easy to exchange the set for another, but I do find that Adore Me is consistently low in panty stock. I ordered the Sheri Unlined in a 36 B with the hipster panty in a size medium since they are sold out of the cheeky thong. When it arrived, I immediately loved the forest green color. When I put it on, I was again astounded by the comfort and flattering fit. I am truly sold on the Tilly and Sheri bras. I've worn it all week to be sure. The only problem is the hipster panty. Although the hipster panty is very comfortable, it ever-so-slightly cuts into the fat at my hips/waist to make that tiny muffin top. I hate when panties do this. They have an awesomely endless exchange policy, but I adore the bra and they are out of the green cheeky thong. I am so bummed to not have a bra and panty set, but I decided not to exchange it for another.
Adore Me Cons
In summary, the cons of Adore Me is the inaccuracy of the personalized showroom, the high stock of unflattering panties, and the low stock of the flattering panties. I should also note that although they do Free Exchanges, they do not do Free Returns.
Panty Tip: You can identify a panty that will cut into your fat by looking at the waist. If it has a skinny elastic, it will most likely cut into you, unless you have very low body fat.
Adore Me Pros
I am beyond pleased that Adore Me is an affordable resource for unlined, sexy, comfortable and flattering bras. The fact that it comes with comfortable panties is icing. It is a rare treat to have your bra and panties match. Whenever I find a bra that fits all my criteria, there is never a complimentary panty. [Although this did in fact happen again, I will try Adore Me again.] The other Adore Me pros include the lack of commitment. I adore their easy and endless free exchanges as well the optional VIP subscription. You can purchase from Adore Me once without committing to anything else, but if you love their products, your free subscription gives you a discount. Each type of buyer will be pleased. As Adore Me would say it, you can "shop your way."
My product reviews are my honest and personal opinion. I never accept payment for product reviews although I am given the sample to keep. If I am sent something that is unimpressive or boring I don't write about it.