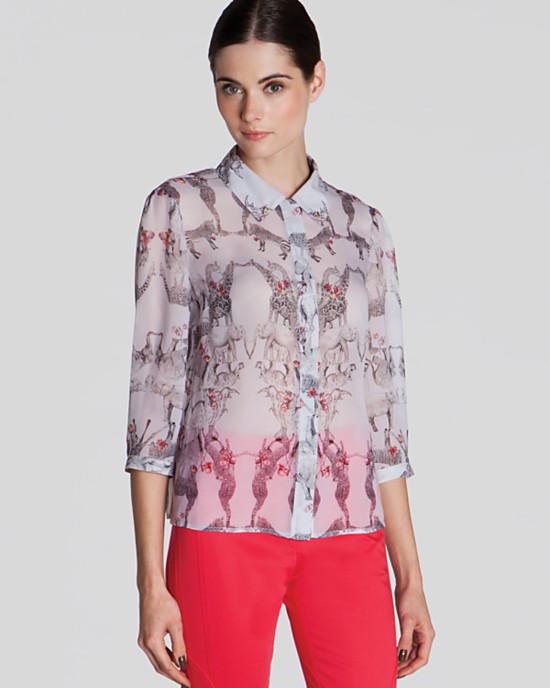 People are always asking me where do I take my clients shopping, or more specifically, where are the best stores to shop at? Generally, I reply with, "No store is safe from me." I shop everywhere from independent boutiques, to online only retailers, and scour Fashion Valley Mall's selection of stores. It all depends on the client's size and style. For instance, for my plus size women, I shop Nordstrom's plus size section, Macy's plus size section, stop into Chico's for a few pieces and occasionally JC Penny's. Beyond that it's out shopping list that dictates…
Nordstrom is my go-to for dresses, diverse jeans, bohemian styles, quality trendy pieces, comfy casual looks from Halogen and Caslon, and slimming basics. If we are looking for business looks, I immediately look through Classiques pieces. I also check in with Elieen Fisher and Nic + Zoe for certain clients.  To continue their roll, I love Nordstrom's lingerie section for bras, leggings, slimming undergarments and tights. I use their BP section for petite clients, and trendier styles.
Bloomingdale's has amazing cashmere, good jeans selection, specific brands and fabulous sales. I go here for Theory slacks and separates, their Joie selection, Tory Burch sweaters, BCBG pieces, and higher quality Aqua pieces. I love Aqua's casual dresses. Our San Diego location also carries Ted Baker goodies, Karen Millen dresses and a solid section of bras and formal dresses.
I use J. Crew for shorts, a shoe or two, a jacket or two, a dress or two, their belts and casual pants. They also have an amazing jewelry piece or two. It only takes a moment to shop in J. Crew. You just get your few peices and go.
Ann Taylor is my go-to for slacks. They also have a great top every now and then, an appropriately sexy pump or flat, and on trend jewelry you can use for the office and play time. I also use Banana Republic
for their accessories, but next to never use their clothes for my female clients. I adore their men's clothing, though.
Although I recently had to write a stern letter for their customer service, Macy's is amazing for accessories. From socks and belts to jewelry and shoes, Macy's has a great selection and delicious sales. Although I rarely use them for clothing, I love their coat selection and their Bar 111 brand. Their Impluse section in general is useful for myself and younger, edgier clients that I shop without. I don't like taking clients with me to Macy's due to the messiness and under developed sales staff.
Zappos.com
is another must shop on my roster. I constantly use them for shoes, handbags and the occasional garment. For sunglasses, I use Nordstrom and Sunglass Hut.
The last noteworthy store is Zara. For my size 8 clients and under, I shop here for jackets, unique pieces, basic leggings and tops, and jewelry. I never use their shoes.
Of these stores, Nordstrom, Bloomingdale's, Zappos and Banana Republic are affiliate advertisers on my blog. When you click on a link to one of these stores from V-Style, I make a small commission if you purchase something. I pursued them as advertisers because I love them. Without these stores, especially Nordstrom and Zappos, my job would be incredibly difficult. The rest of these stores on my list; Zara, Macy's, Ann Taylor, J Crew and such, have chosen not to advertise with me, but that does not stop me from writing about them. You can always trust that I am recommending the brands, styles and specific pieces that I am recommending to my clients or using myself. I often decline advertisers because I don't approve of the product or store.