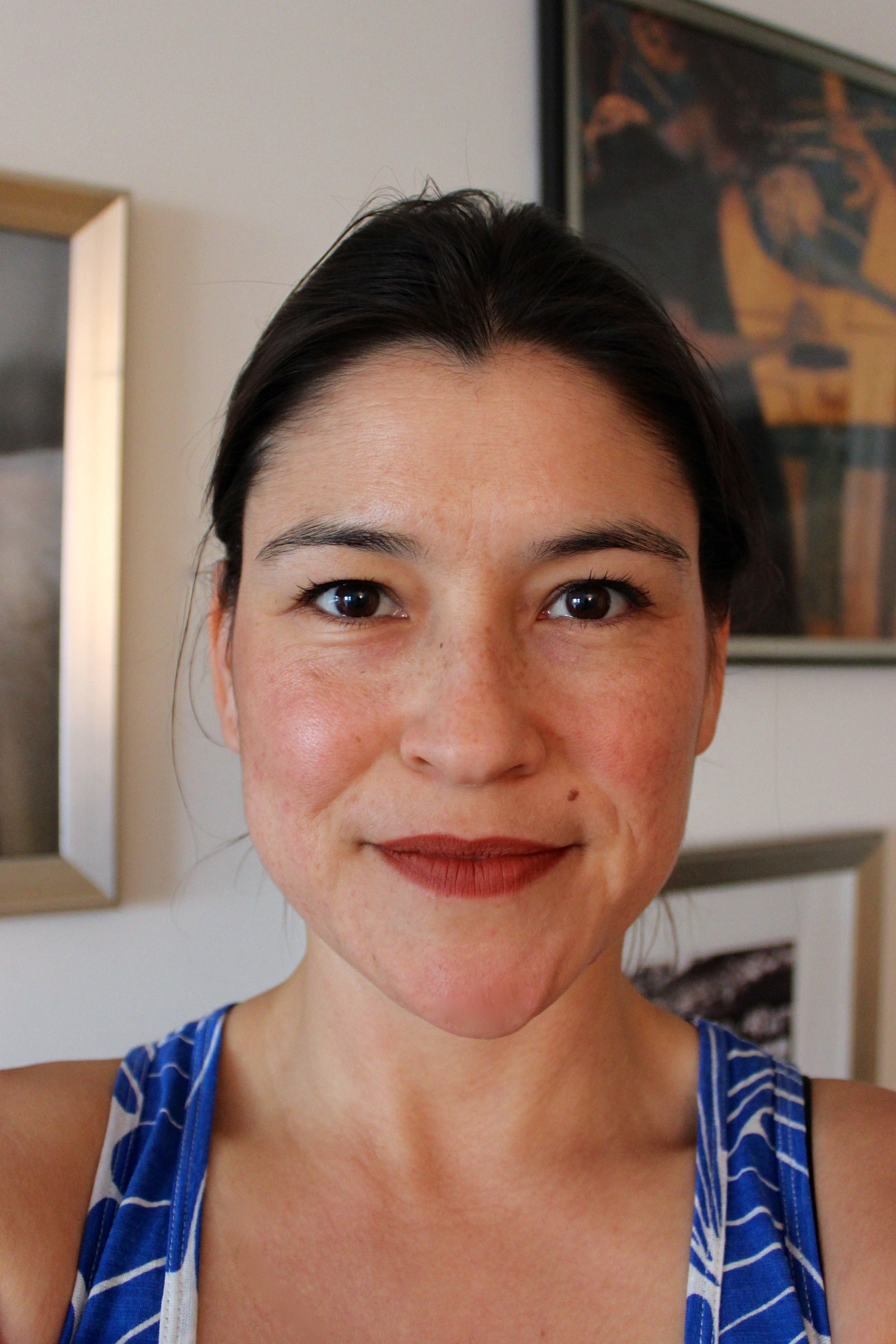 I have no use for lipstick that won't stay on my mouth. I am not one of those who does not eat. I am not a prude that does not kiss, and I am not adult enough to remember to be careful with my painted mouth. After years of lipstick unhappiness, I dedicated a week to researching and testing lipstick stains. This was a bit tedious because I can only test one a day. My process went as such… arrive at Fashion Valley Mall thirty minutes before I am supposed to start pulling for my first client. Once at mall, head to Sephora and apply a lip stain from one of their testers. I then went about my day, eating, drinking, talking, and kissing my hand (since my handsome lover was unavailable for consultation). I evaluated my lips throughout, and at the end of my day using this criteria…
Feel – did it feel sticky or too glossy?
Staying power – did it actually stay on?
Bleeding – does it bleed into the cracks of my lips? (I detest lipstick bleeding with a fiery, fiery passion)
Rub off – did it rub off onto cups, or skin?
At the end of all my testing, none of the stains lived up to my expectations, especially Make-Up Forever's Aqua Rouge. It was so darn sticky, I couldn't imagine kissing someone with that on.
Surprisingly, the best lipstick stain was not actually a lipstick, the best  waterproof lipstick is Aqua lip waterproof lipliner pencil by Make-Up Forever. I  ended up lining my lips, and then filling them in. Not only did it stay put for many hours, not bleed, and not rub off. I barely felt it on my lips. It begs to be kissed. Another perk – the selection of colors of the lipliners are far better than any of the stains I browsed. When browsing these lipliners, don't be fooled by the corresponding labels of Make-Up Forever's Aqua line. Just because the lipstick stain says 2, and the lipliner says 2, doesn't mean they are the same color. Speaking of 2, Rosewood 2C – rosy nude is what I chose for myself and highly recommend for many skin tones.
With the lipliner fitting all my criteria, you'd think I would have trashed the lipstick stain idea altogether, but I did end up purchasing the Kat Von D Everlasting Love Liquid Lipstick stain. I enjoyed the "Hell Bent" color, and it feels amazing. The only con is, if you eat oily foods like Spaghetti Bolognese, the lipstick starts to bleed and smear terribly. Any kind of oil is kryptonite for this lip stain. Once the Bolognese hit my lips, the stain lost all staying power. But if you keep your lips oil and Chapstick-free, it stays on well, even through kissing. Note for this stain, a lot goes a long way, so use it sparingly, and wait for it to dry before trusting its staying power.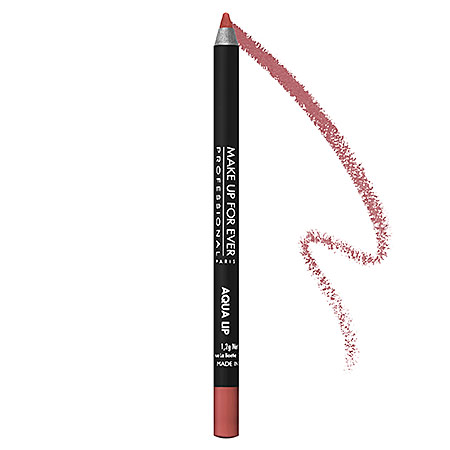 My product reviews are my honest and personal opinion. This items was not gifted, it was purchased at full price.