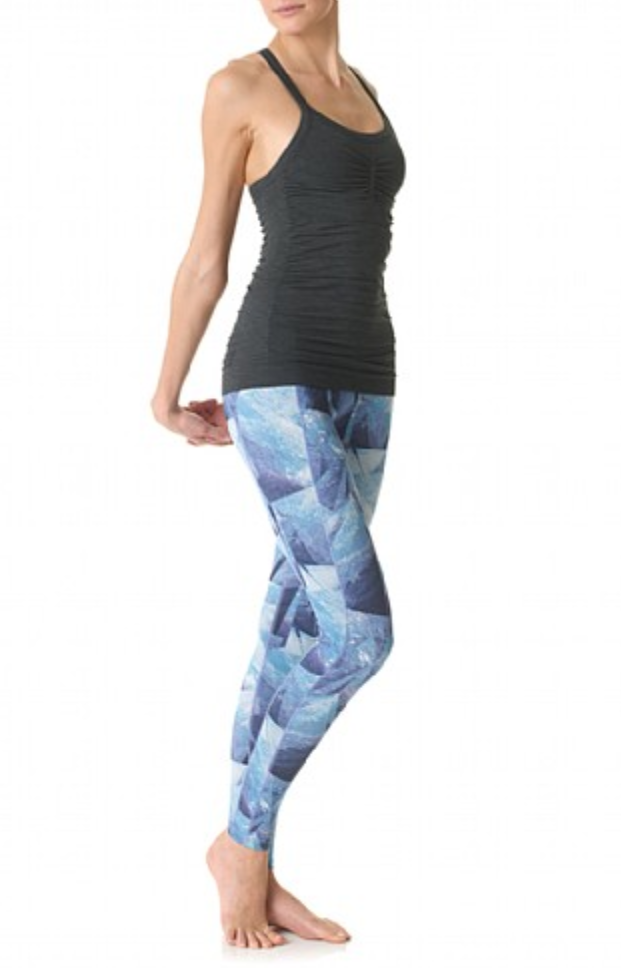 I have been doing monster Pilates for a year. When I say monster, I mean reformer Pilates. I say monster because it takes monster strength to what we do in reformer Pilates, and when I say we, I mean them, as I do not do what they do. Being the lifelong runner that I am, I only have strength in my legs. This is great when I am on my back, legs hip width apart, pushing off the bar; but that's where my good marks end. My arms are made of wibbly wobs, and I have ghostly goblins for abdominal muscles.  If only I had my calves for obliques, instead of these crazy spirits, I could actually do those side bends into the well properly.
Monster Pilates has done more than introduce me to how completely out of shape I am, it has informed me of my lack of athletic style. For the past sixteen years, I've run my local trails. Life has been easy running out my front door in my Target or Danskin leggings, and my fifteen-year-old Field Hockey T-Shirt from high school. I run out my front door and head to the park, and then I run back in. I've never thought twice about investing in my athletic wardrobe beyond my running shoes and sports bras, that is until Monster Pilates. You see, now I have to drive to my Pilates studio, a studio that sits in the heart of charming Little Italy, a bustling area full of fabulous shops, restaurants, and a very hip farmers market. After my Pilates class, I rarely go straight home. Often I browse the farmers market, pop into my favorite shoe stop, Footwear Etc, and/or grab lunch. Plus, now that I drive, I often run errands after my class before heading back home. My ugly work out wear does not work for these kinds of things. It only works in movement. Once I stop sweating, the shirt is of no use to me. It makes me feel like a frump. Life is too short to feel like a frump, so I have finally looked into stylish yoga clothes like Sweaty Betty's Chandrasana Yoga Leggings. With a chic sports bra, and a long tee, I have an athletic yet stylish look worthy of errands. I can even step my Toesox clad feet into some low boots to further my errands' style quotient.
This post was created in collaboration with Sweaty Betty. As always, my words and opinions are all mine, and thoroughly honest.