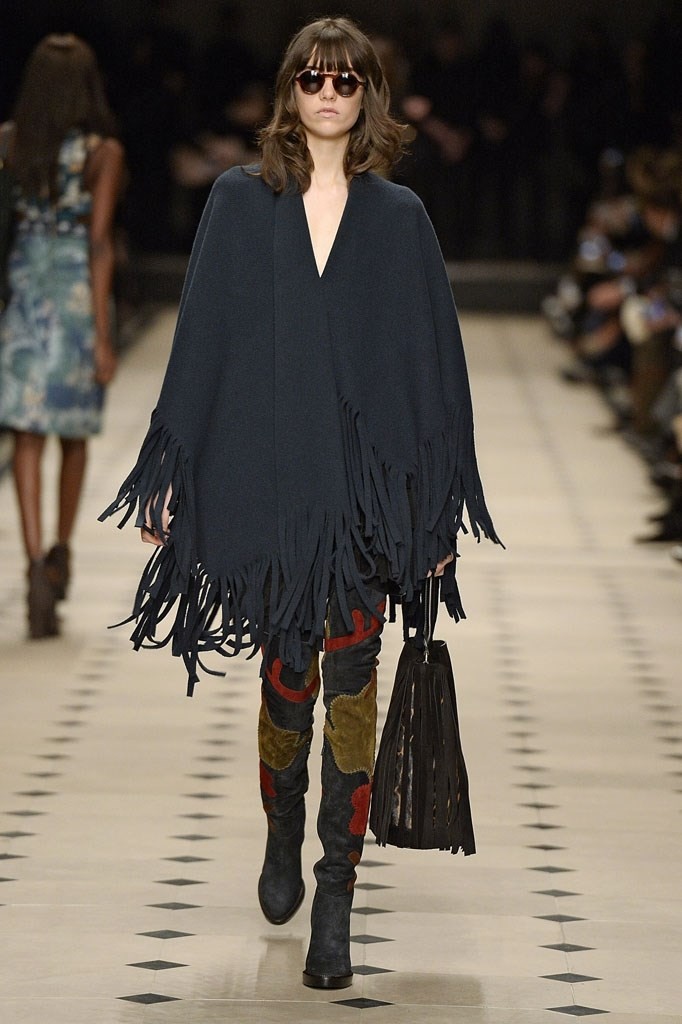 You may have heard, but I just wanted confirm that the 1970's will be invading a store near you, with the 1960's as its sidekick. What's to come is not the glamour of the ladies from American Hustle, but, according to Burbery Prorsum and numerous other designers, this look is about the day-to-day attire of the average 1970's Jane. Think John Lennon, Stevie Nicks, and college students.
Should I Even Try The 70's Again?
This is really only for those that are truly interested in this decade of fashion. This kind of bold style is not for you to jump into just 'cause it's available now. That whole saying, 'if you lived through it, don't do it' saying is probably speaking to you, but I am not necessarily a hard fast believer in that.
1970's Styles To Avoid from Burberry Prorsom
I highly encourage to stay away from the paisley, the thick corduroy, that orangey-red shade, patch-prints that seem directly pulled from the 1970's, most patch-work suede, unflattering suede, heavy or awkward fringe, and anything else that looks like a 1970's costume party.
1970's Fashion To Try from Burberry Prorsum
Anything that speaks to you, really. But in general, dive into the capes, the sunglasses, the flattering suedes, the wispy dresses, the large collars on coats, blanket looks, light-weight fringe and more modern, edgy or sexy patchwork. Pictured are my favorite looks from Burberry Prorsum Fall 2015 at London Fashion Week. You will notice most of the elaborate 1970's looks are not pictured, but you can see the collection in its entirety at Londonfashionweek.com