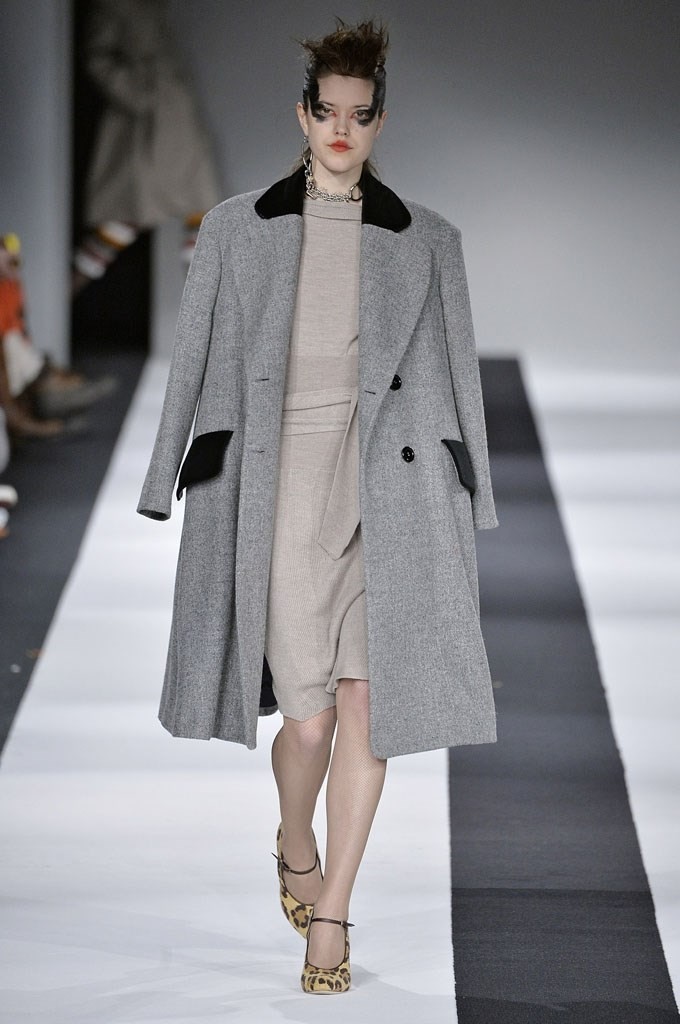 Vivienne Westwood Red Label for next Fall sat with me for its zest and diversity. It didn't feel like fashion on the catwalk. It felt like style. Vivienne Westwood is for the clients that want to have fun with their style statement and still be relevant to the tasks of the day, and the comfort of their body.  It's how the cool dress.
Favorite Looks
I adore the draped, high cut tweed shorts. Beyond the awesome awkwardness of it, I love that I can hide my inner thighs, which aren't feeling expose worthy, and reveal my outer thigh, which is still good for public. Although meant for next fall, I hear Summer calling for that one. I would add some tights to it come winter's cold weather. The tights will also help for leg insecurity. Another favorite is the flowing jumpsuit for its almost professional ethereal look. The bummer is you need a flat stomach and darker skin for that one. I struggle to comment on the rest of my favorites…. I'll just say I adore them for their declaration of style and flatter friendly cuts and prints.
Style Right Away (or maybe not)
You basically just have to wait for these duds. Ms. Westwood did an amazing job of sending cool looks down the runway and not trends. You could say she mixed three decades with an emphasis on the 40's, added two cups of menswear and a pinch of France with a hint of safari and a dollop of David Bowie. But I'd rather say each piece is stylish in its own capacity, and the collection didn't follow the standard runway equation of beat+the+dead+horse= people will know you are wearing me. Next fall's line epitomizes my main goal for my clients. Be untraceable. If you can name the look you have created in one word, your style is not yours. Don't be preppy. Be preppy with a hint of sophistication and a lacking of pretension. Be boho with a sprinkle of sporty. Be clean lines with an urban feel. From now on, I should just say, be Vivienne Westwood Fall 2015.