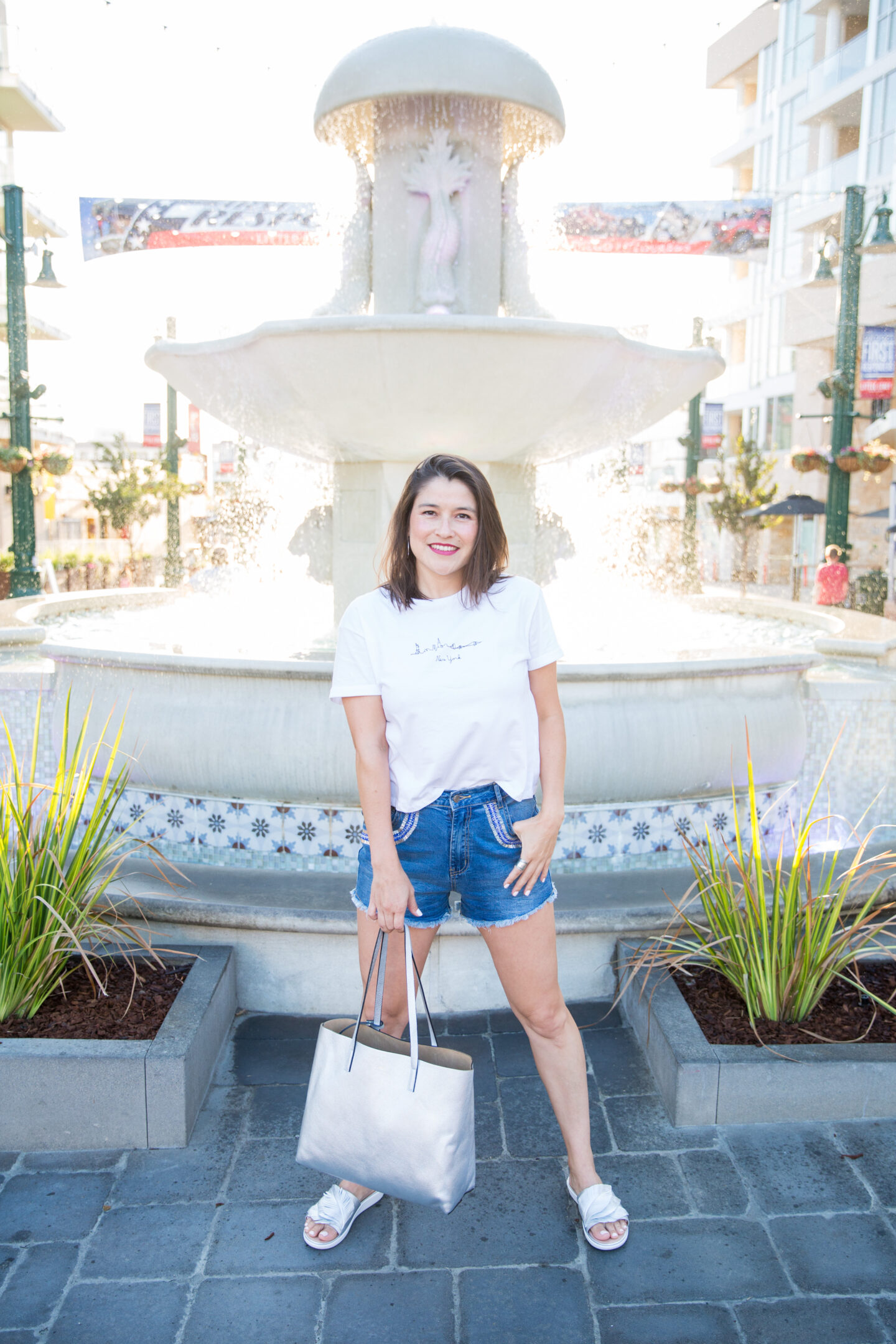 Many women may laugh at this title because it goes without saying that women sport the cut off shorts with graphic tee combo after 35 years of age, but so many of my clients fight me on it. Their worries range from fear of age-appropriate judgment to body issues. For them, I have created this post.
You've Got It, Flaunt It
I have many clients with dynamite bodies who want to avoid the judgment of wearing cut off shorts in their 40s, or who are scared to be caught wearing the same cut off shorts their daughter is wearing. To this, all I have to say is let's move on from that. You can wear whatever you want. Your thighs are gorgeous, and it's warm out. Cut off shorts are completely okay. There is no fashion police, and many women are already doing it. It's safe — I promise.
But Skip The Skimp
My only rule of thumb for women wearing cut off shorts, at any age, is to skip anything that actually shows the curvature of your bum, and skip the overly distressed shorts that show skin between the threads. These are not chic looks.
Tip: Do you like the distressed look, but don't like your skin showing through? Have your tailor back up the distressed parts to cover any peeking skin. This also protects your distressed jeans from becoming overly distressed, and you from accidentally sticking your toes through the holes when putting the shorts on.
Cut Off Shorts For The Body Conscious
Many of my clients are insecure about their varicose veins, skin color, inner thigh shape, or simply putting their bare butt on a chair, an inevitable issue when wearing short shorts. For them, I recommend cut off shorts with a three or four-inch inseam, like the shorts pictured on me. You get the casual cool edge of cut offs, without the connotation of short-shorts or sloppiness. I recently put cut off shorts on a woman who is almost 60 and she looked fantastic. It's all about the right shorts for you, and pairing them in a way that works with your personal style. If the graphic tee is too casual or too "youthful" for you, try a white casual button front shirt.
The Right Graphic Tee
As for the graphic tee, you want something fresh and casually sophisticated. Skip the brands, the vulgarity, the air-head phrases, and negativity ("But first, coffee"), and go for a classic graphic. Perhaps it's a city you love, a simple drawing, a timeless charm, or a language you speak (or would like to speak – I'm looking at you French!). J.Crew always has a few cute graphic tees, as does Sub_Urban Riot.
Tip: You can always search your favorite retailer with the term "Graphic Tee" and filter to the right category to see what strikes you.
The Graphic Tees To Avoid
Avoid graphics that consume the whole shirt, or feel like something that a college boy or girl in the Greek system would wear. Generally, I like to avoid large letters or large images. Keep the graphic small-ish. You don't want bold lettering that makes its way to your belly button.
Tip: If a graphic across your bust just isn't you, try a cheeky micro print graphic.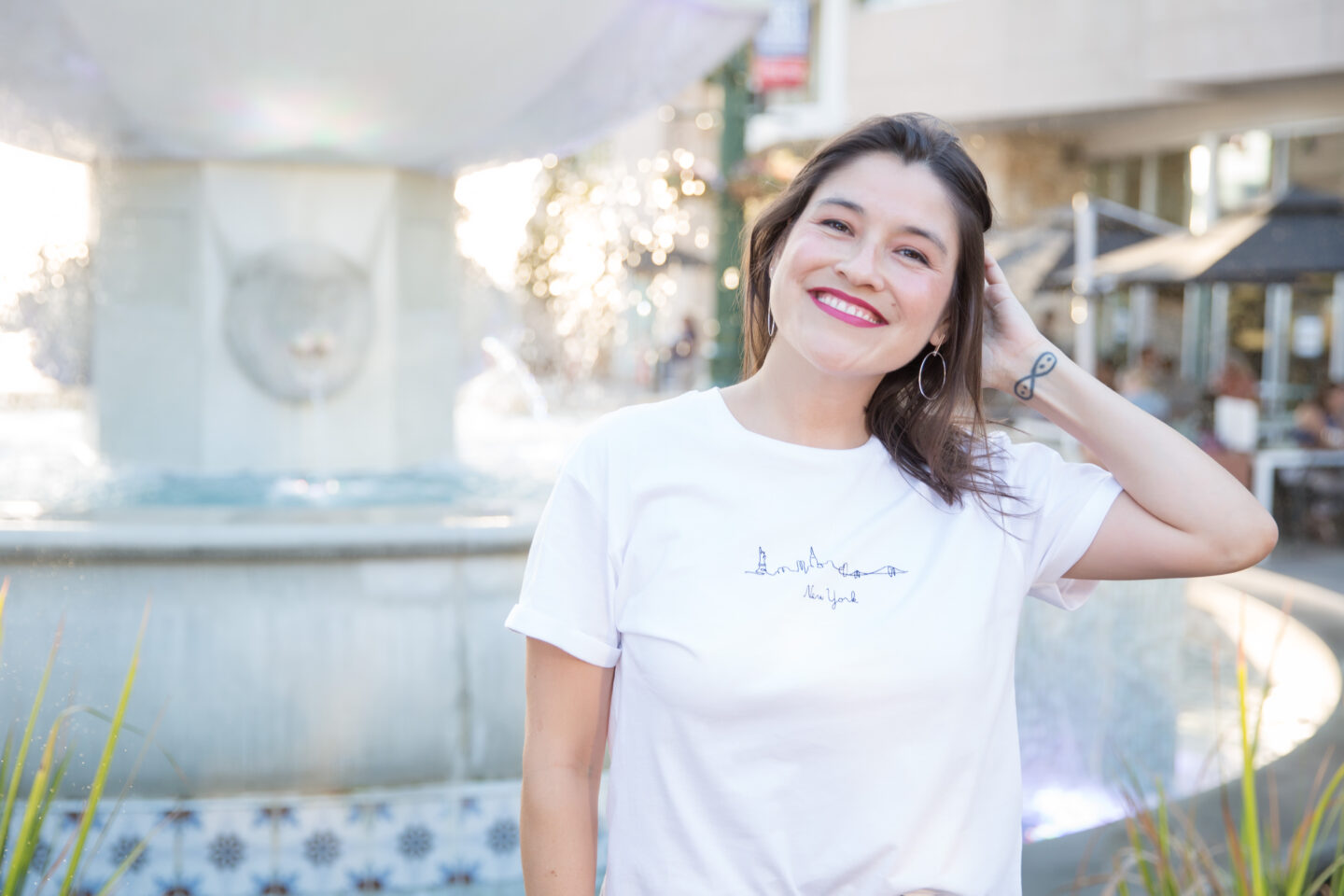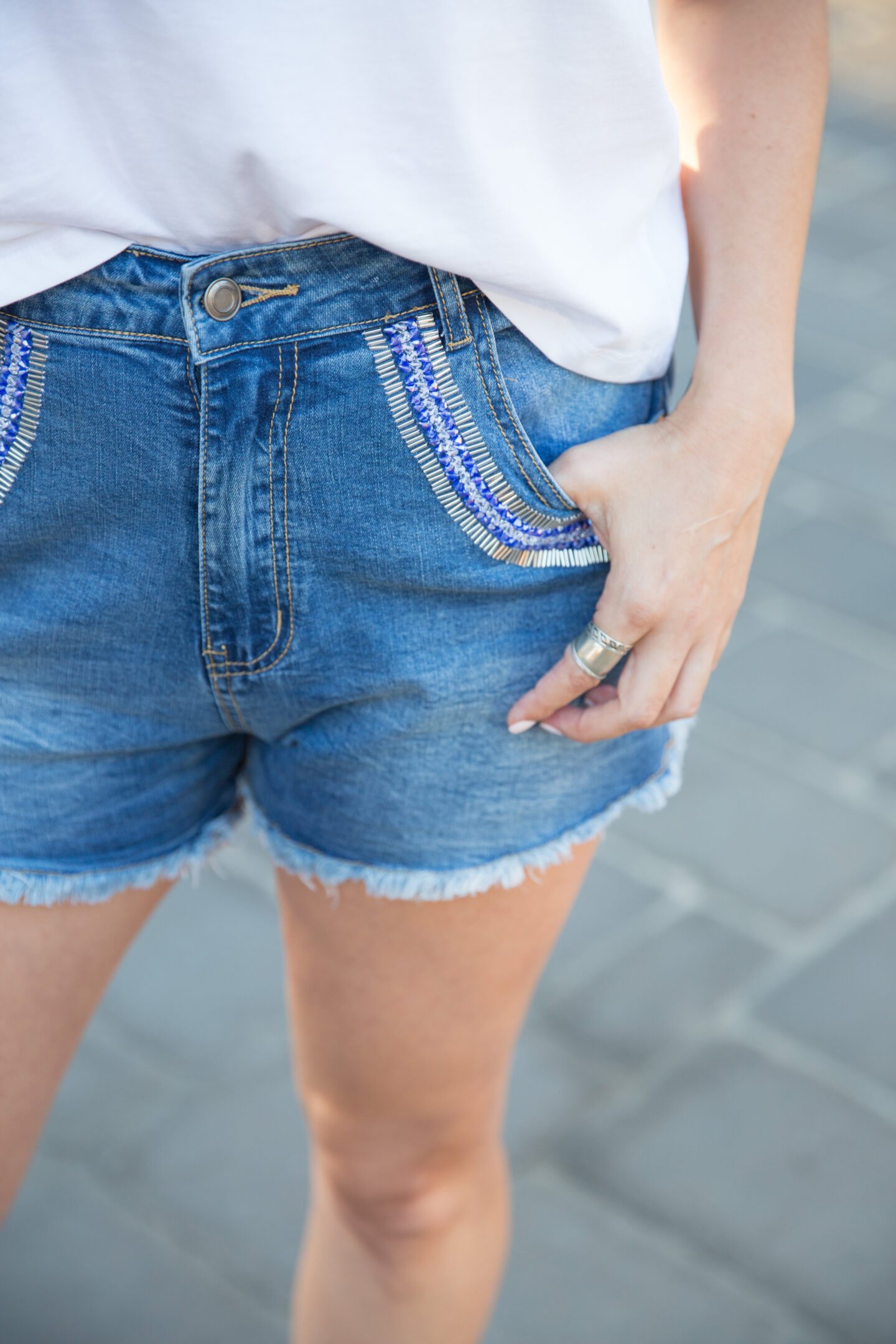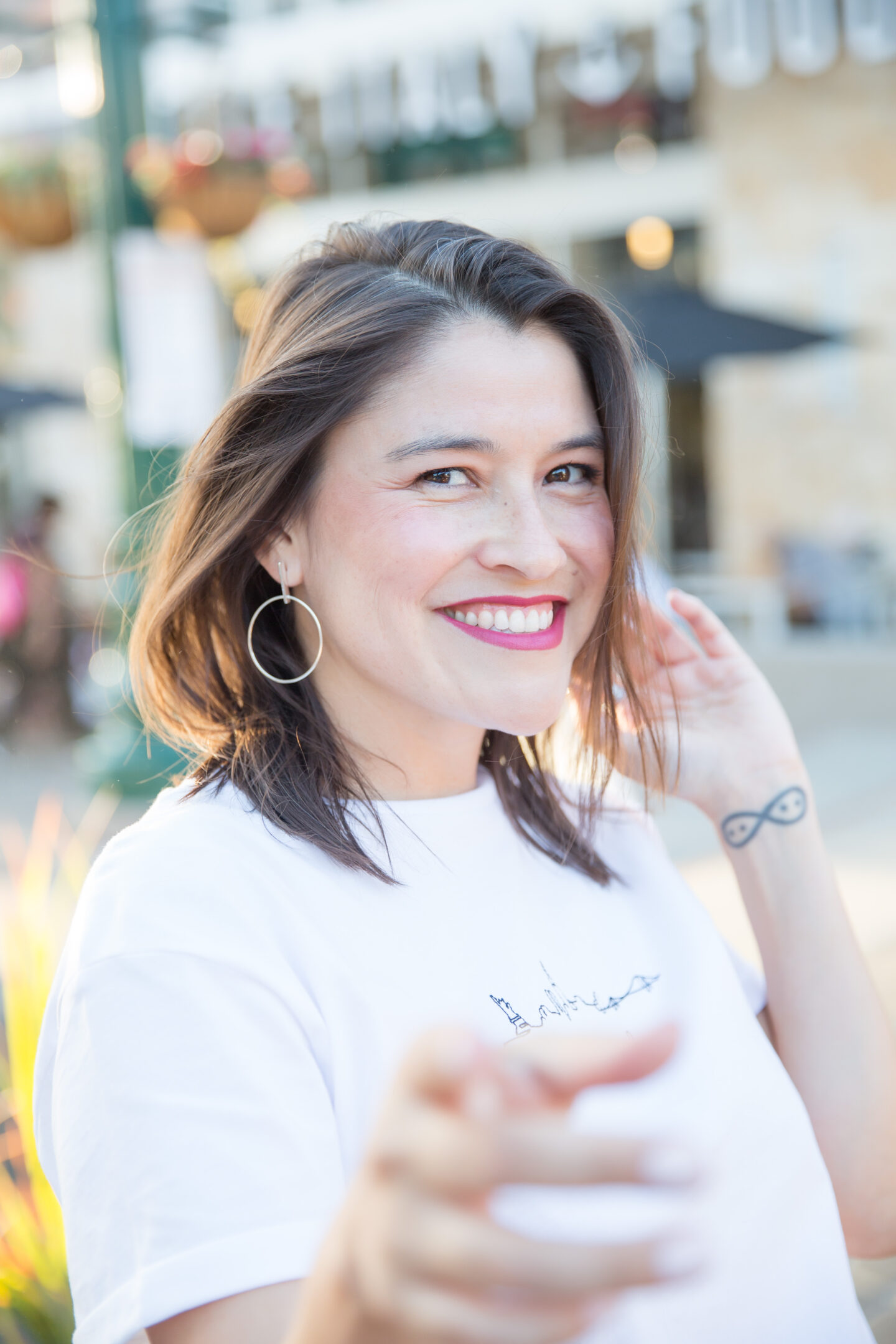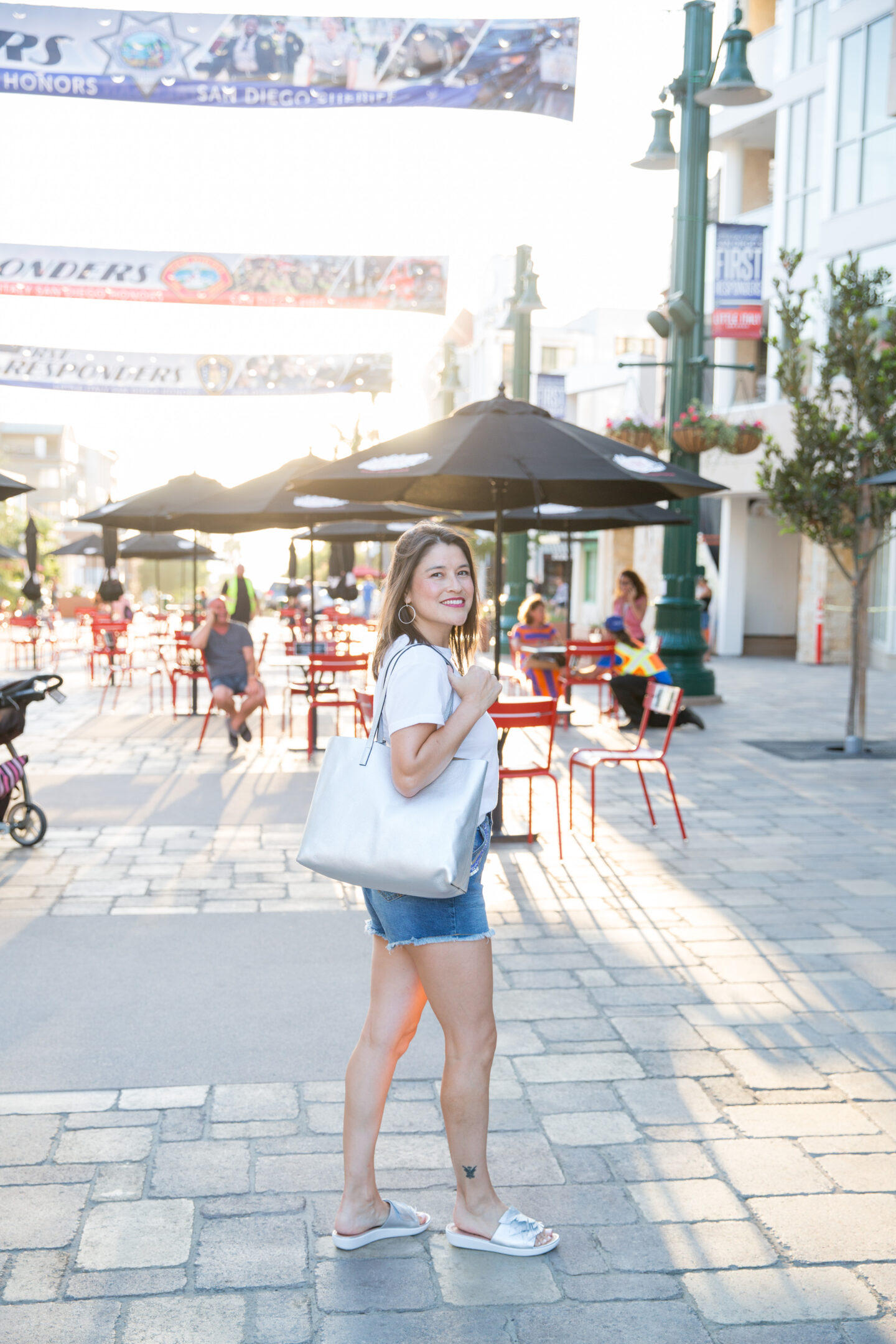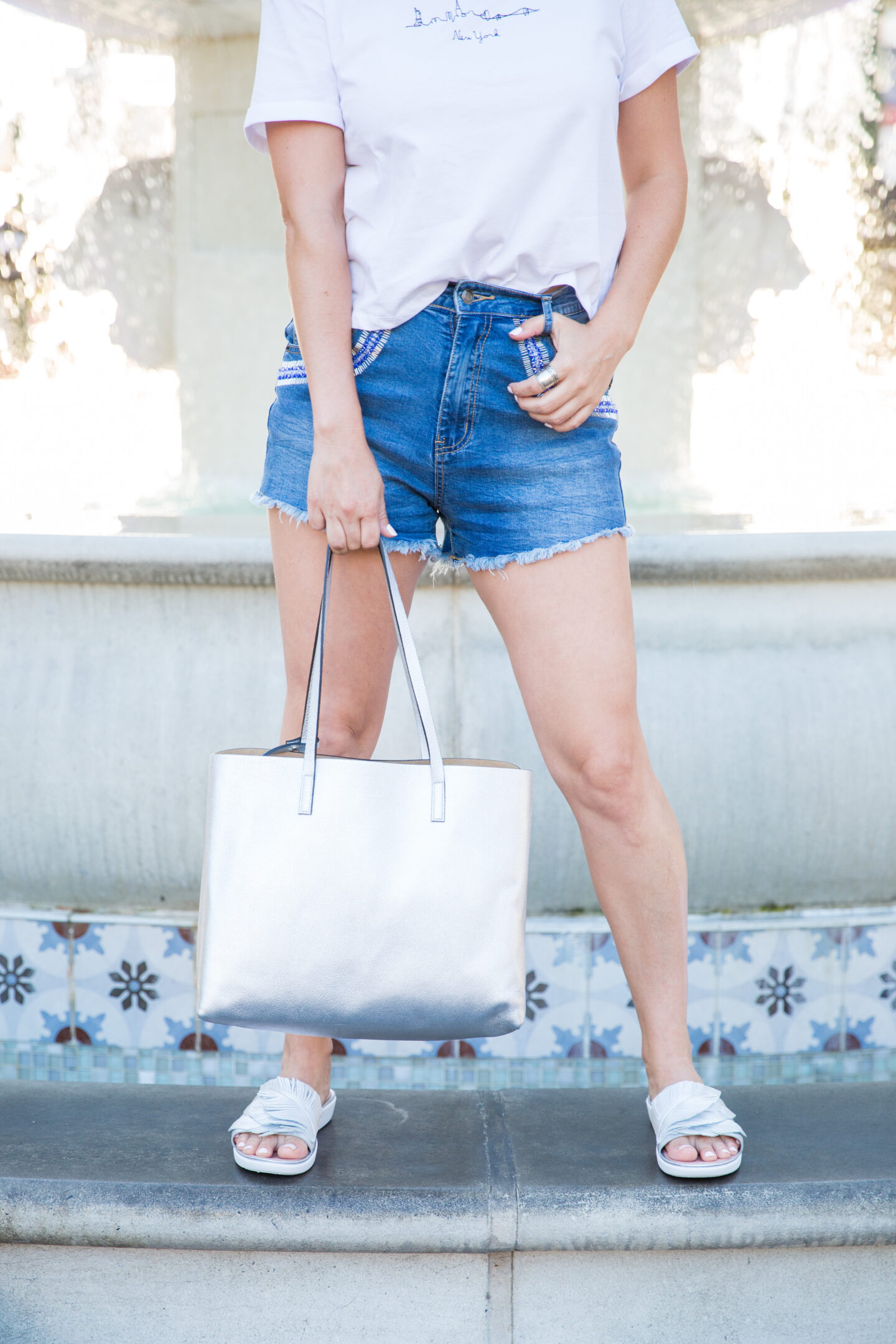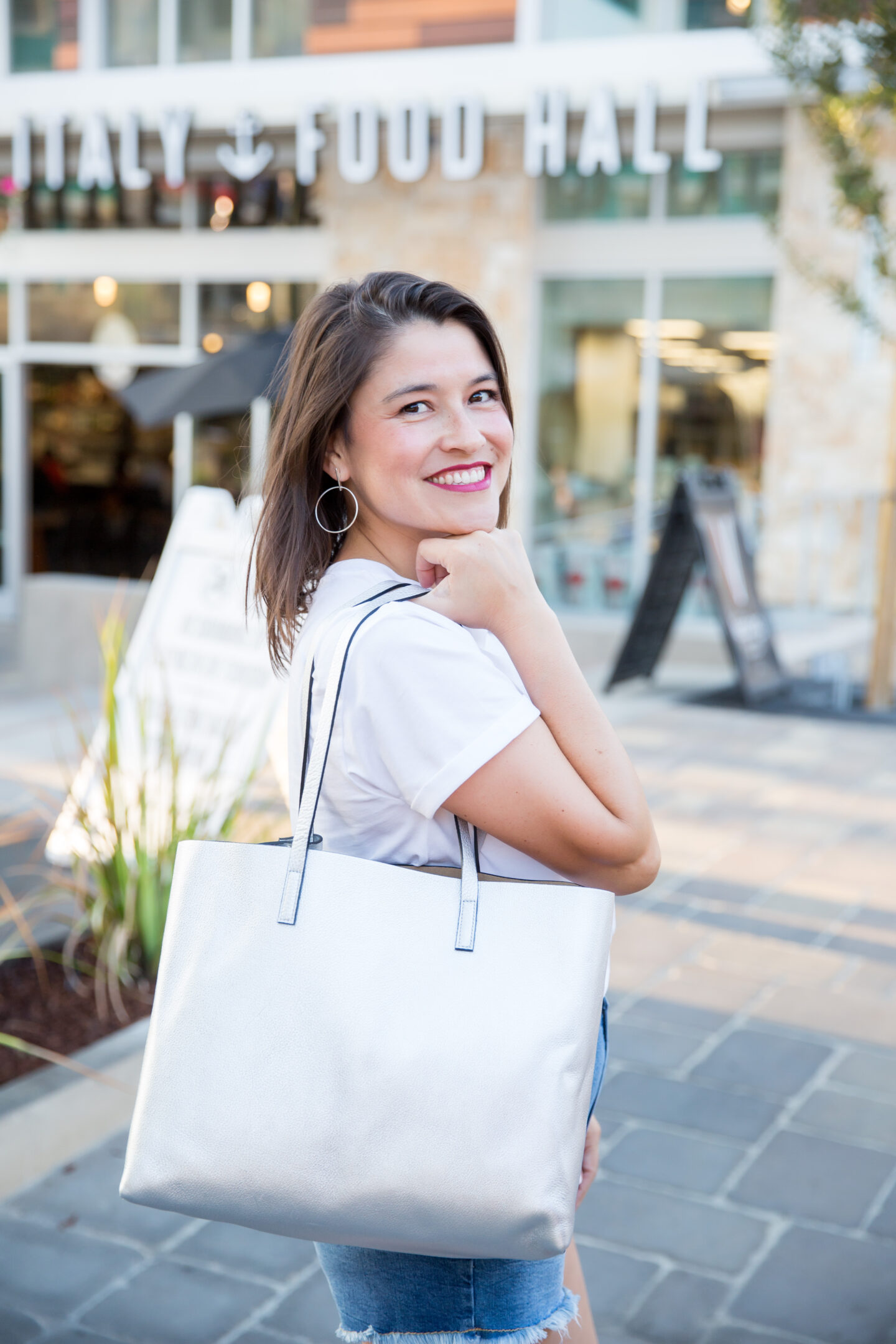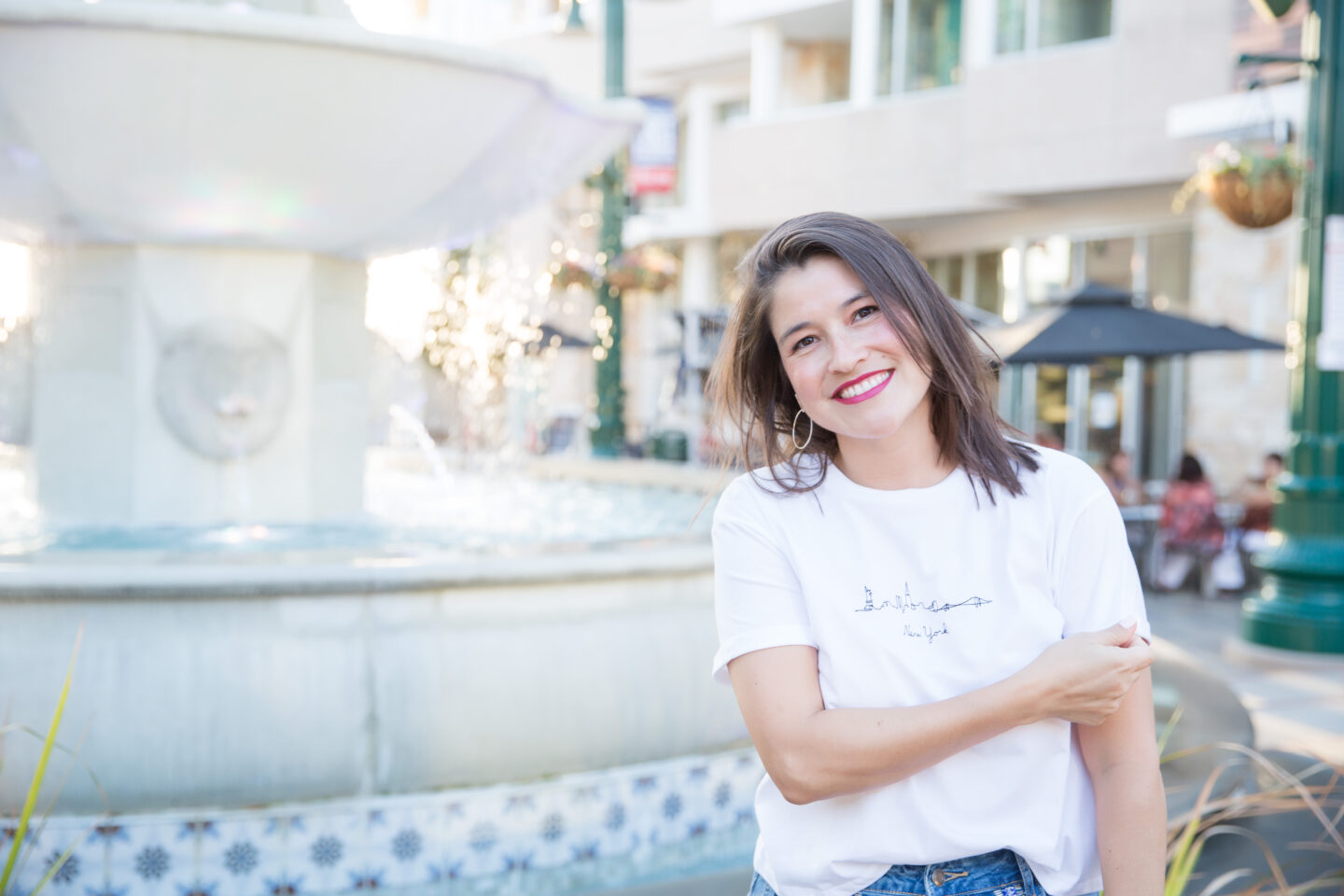 Photos by Dayley Photography
My blog posts are my honest and personal opinion. Sometimes my content includes products sent from brands or PR firms. In this case, I was sent samples from FitFlop and Kindom. If I am sent something that is unimpressive or boring I don't write about it.