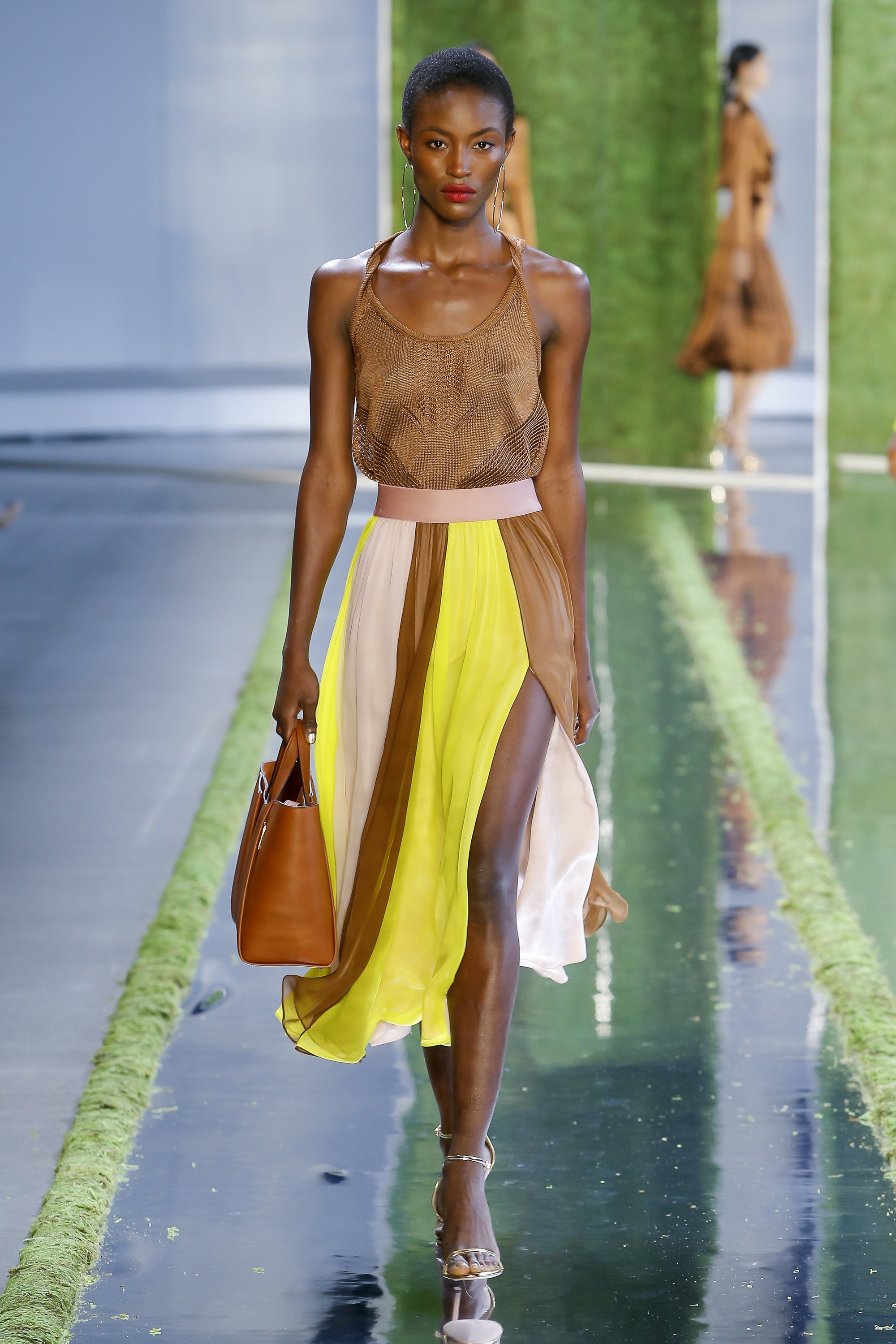 NYFW Spring 2019 had many yummy looks that my clients will love, from new designers I've never seen before (Ozlana!) to designers I've put on clients time and time again (Milly!). There is a multitude of personal styles reflected on this designer list — which one do you connect with the most?
I am also happy to report that I did not fall down this season. I did, however, show up to a show drenched in so much sweat that my blouse had traveled halfway towards my back and glued itself there via said sweat.
Speaking of my blouse, some Instagram followers of mine wanted to see what I wore to the shows. One of the looks (the one I wore while sweating profusely), will be featured on the blog next month. Another look I sported was the Anthropologie jumpsuit featured earlier this summer. I also packed the Mara Hoffman dress I featured in my Barbados post. My apologies, but the other looks I wore were not recorded.
Adam Lippes – NYFW Spring 2019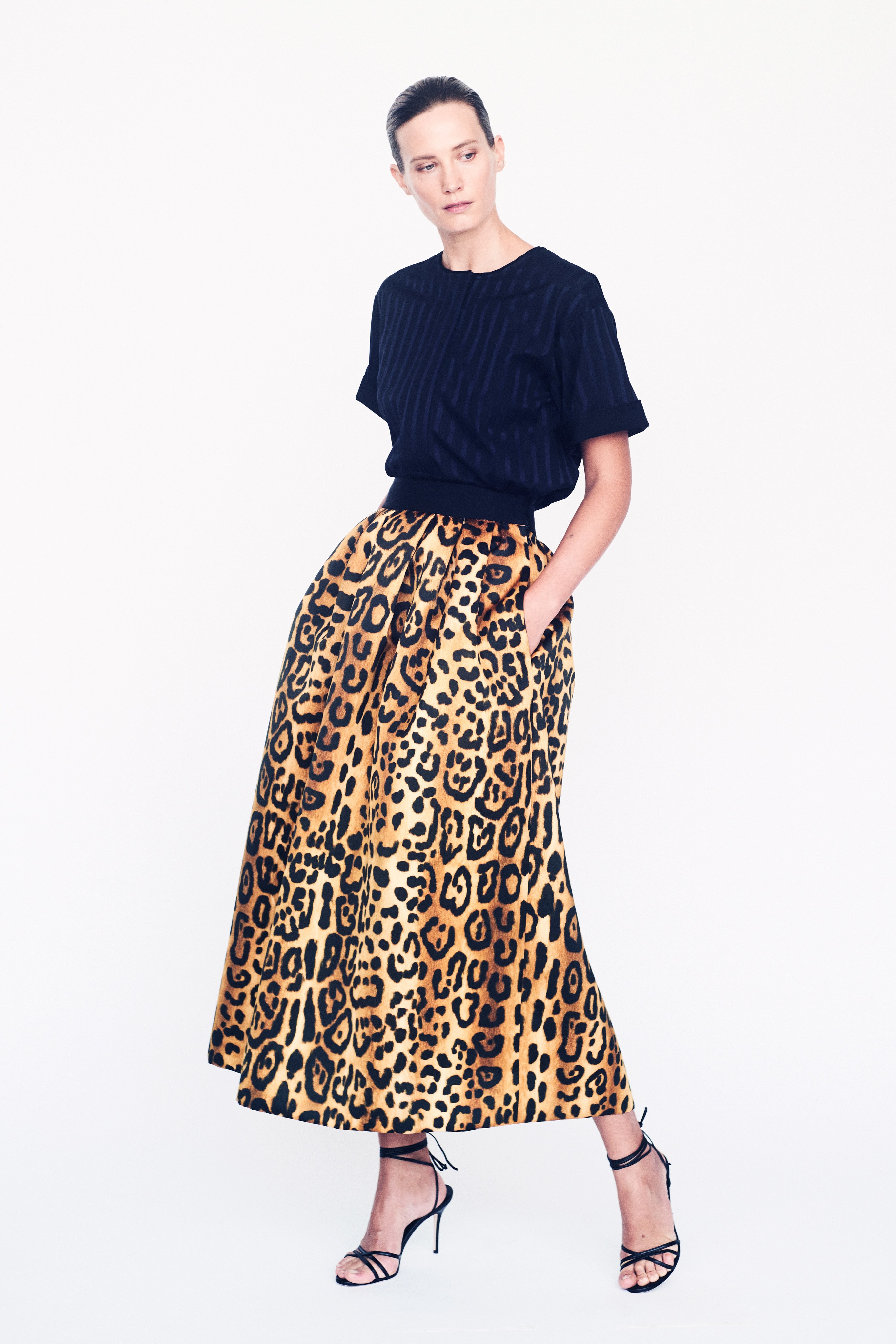 Adam Lippes has a passion for quality fabric, and a minimalist aesthetic that is far from boring. I have so many clients who will want piece after piece from him. Adam Lippes is available at Nordstrom, Bergdorf Goodman, Zappos, and Shopbop.
Alice + Olivia – NYFW Spring 2019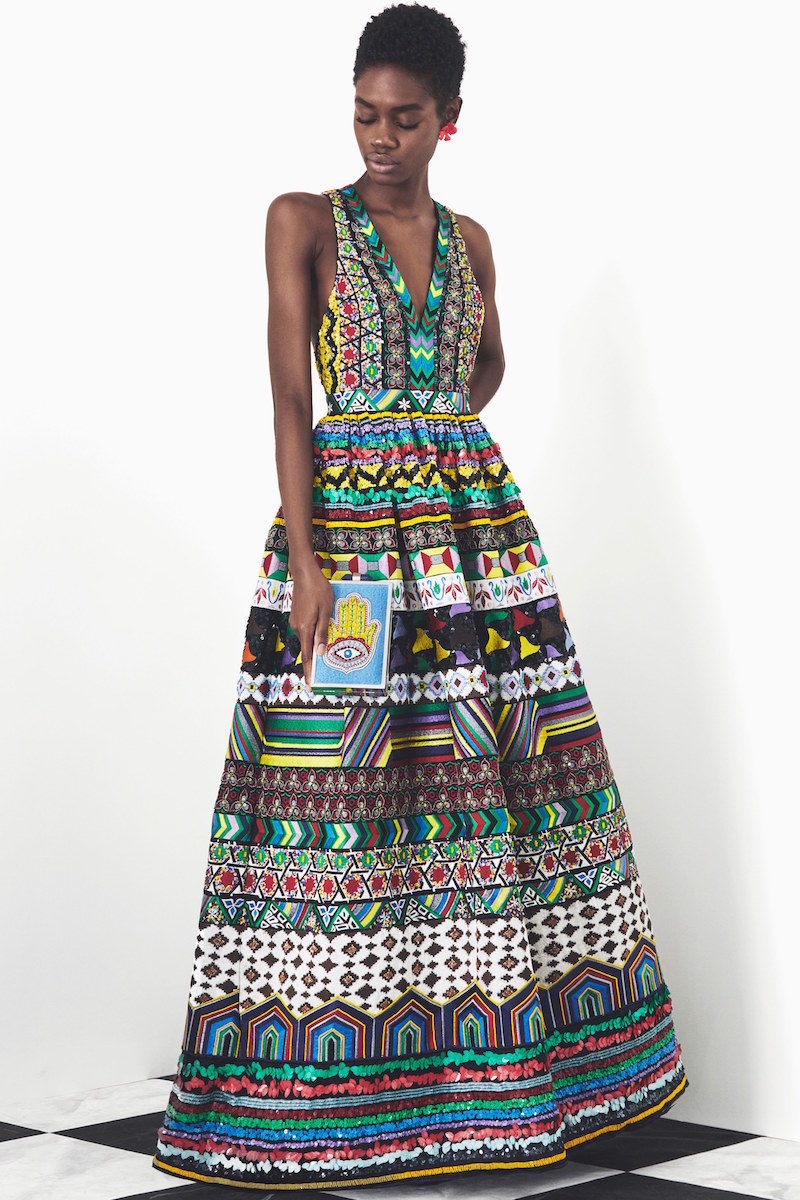 Who wants to be the client I put Alice + Olivia on next spring? I am drooling over the pizazz of their dresses, jackets, and that baby blue suit. Alice + Olivia is sold at Nordstrom, Bloomingdale's, Neiman Marcus, and Shopbop.
Sally LaPointe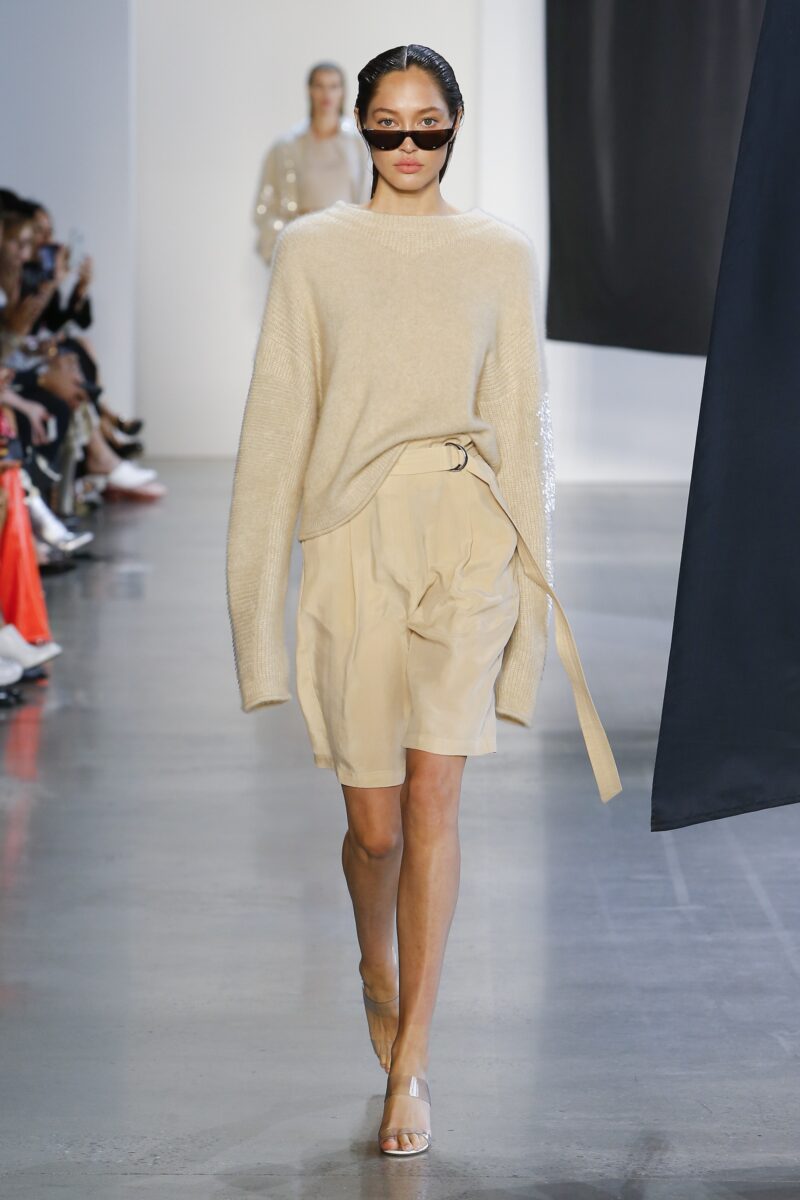 I adore Sally LaPointe's Spring 2019 palette. She went from deliciously drab to bright pink. My sweater-obsessed clients will love the collection. Sally LaPointe is sold at Moda Operandi and Bergdorf Goodman.
Milly – NYFW Spring 2019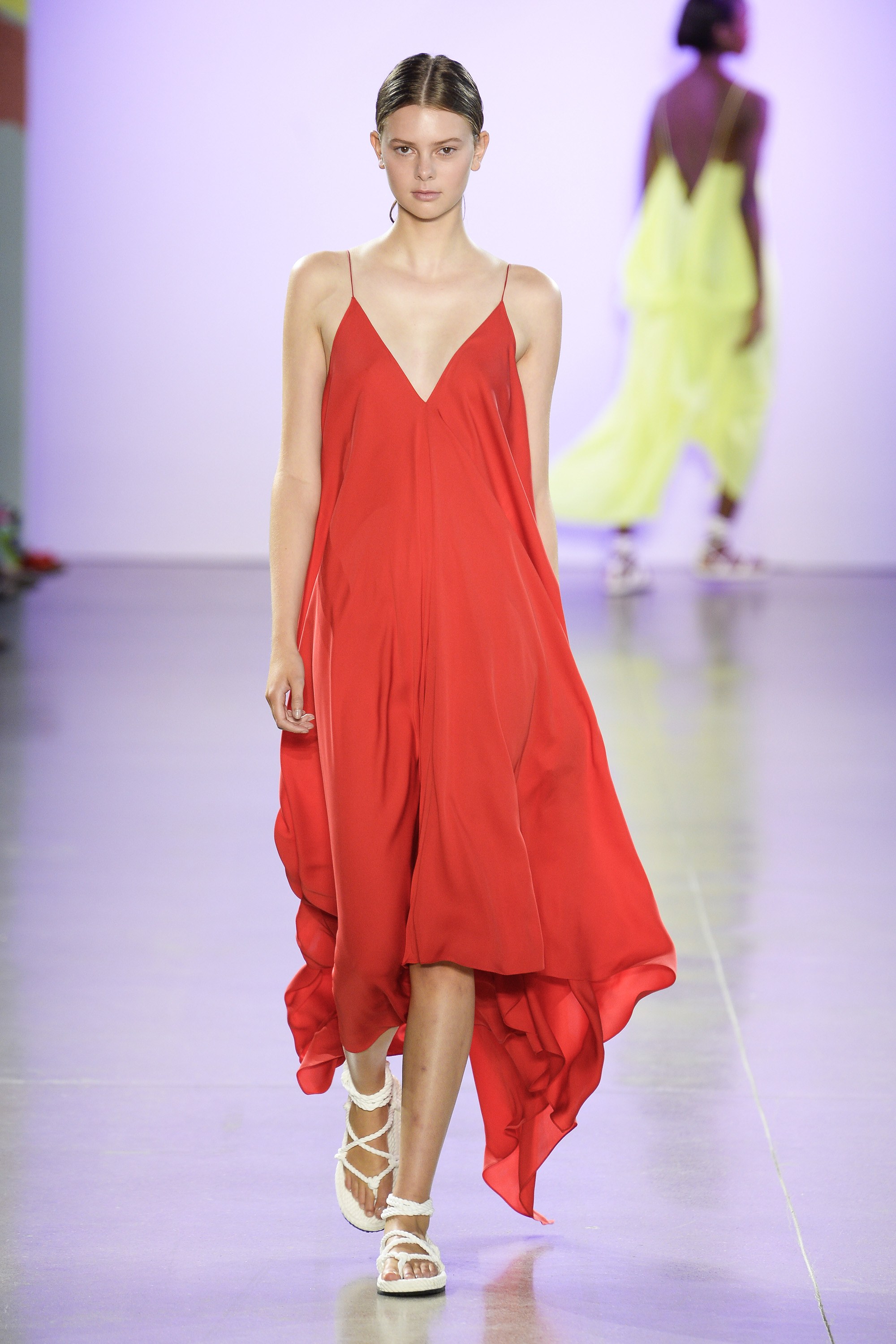 Milly has some gorgeous – what I call – hostess dresses. These are the dresses that I tell clients to wear when they throw a social gathering at home. So many of my clients are always asking, where would I wear this? I say, make the occasion. For those who don't host such events, I tell them to pack it for their warm vacations to Europe, Hawaii, and so on. Milly is sold at Nordstrom, Bloomingdale's, Neiman Marcus, and Shopbop.
Tibi – NYFW Spring 2019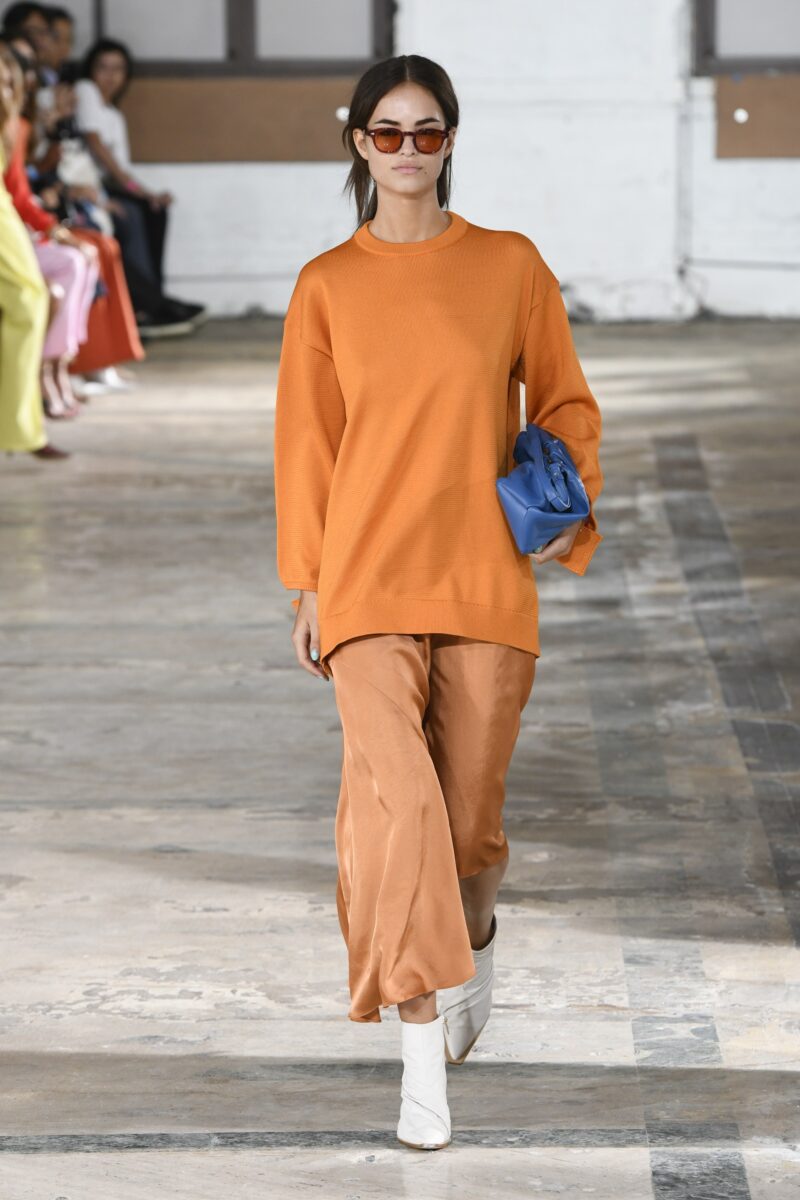 Tibi is a go-to designer for bold minimalist pieces. The colors are always on point and there is often something exaggerative, yet wearable, about a Tibi garment. Inspiration wise, I am excited to copy her fabulously unflattering big sweater with flowing pants combo. Tibi is available at Matches Fashion, Moda Operandi, Ssense, and Nordstrom.
Mara Hoffman – NYFW Spring 2019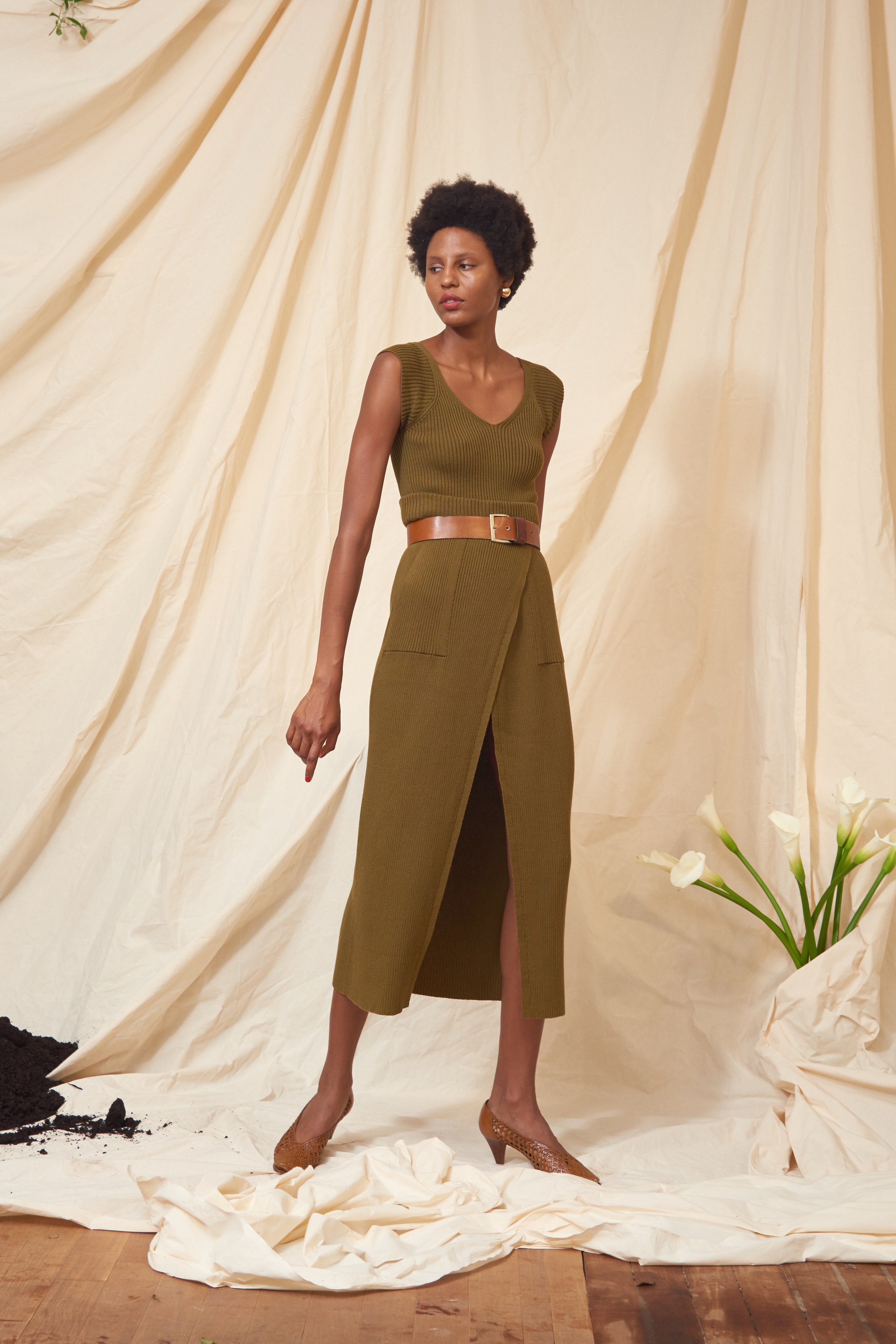 Mara Hoffman is one of my favorite designers right now. I can't get enough of her colors, silhouettes, and fabrics. I have only recently started using her on my clients and I am looking forward to using her more. Mara Hoffman is sold at Anthropologie, Shopbop, Matches Fashion, and Moda Operandi.
Longchamp – NYFW Spring 2019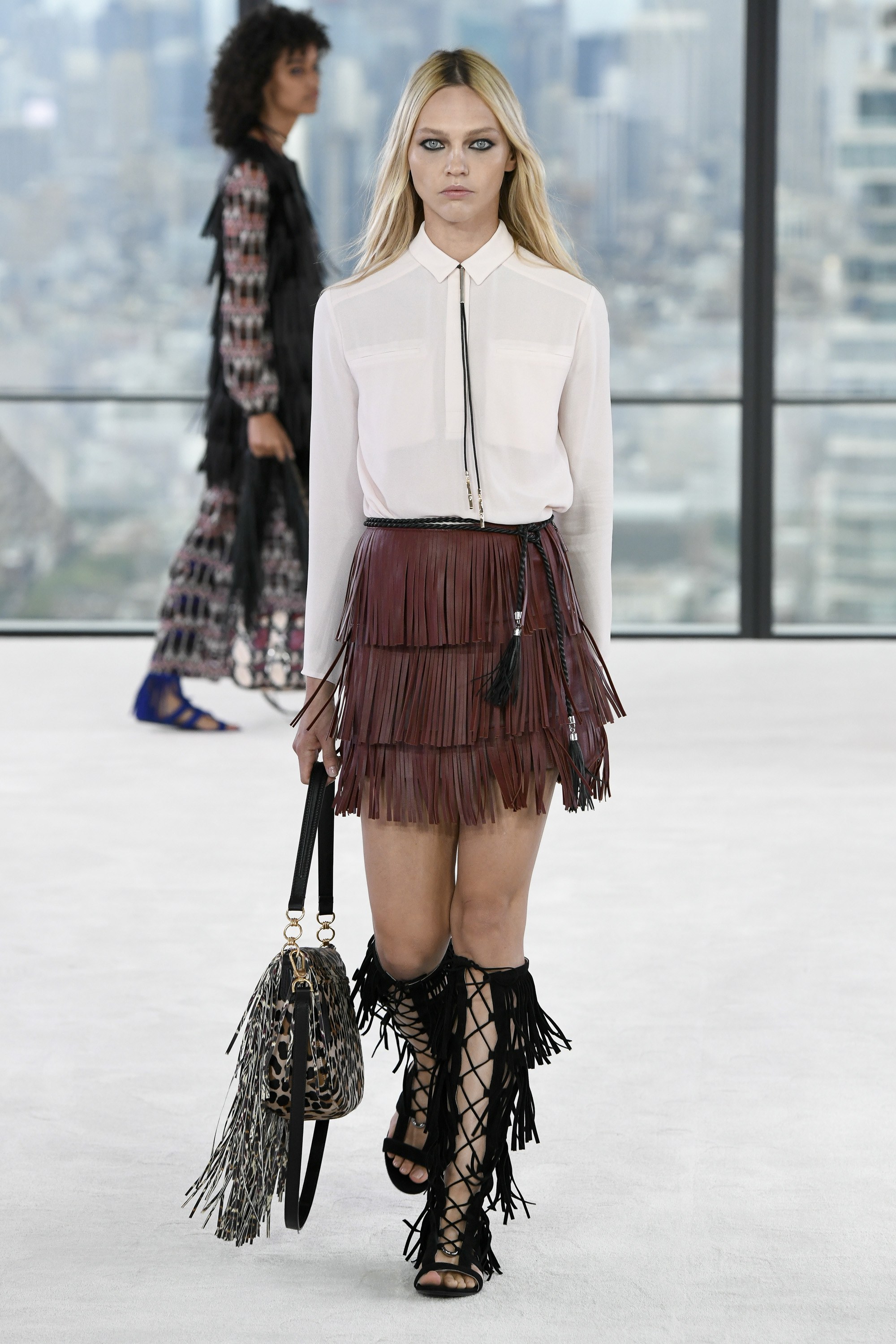 Longchamp is having wearable fun with leather fringe. I have many ladies who will enjoy a few of their pieces for their edgier moments and festival fun. Longchamp's clothing is sold at Longchamp.com.
Cushnie – NYFW Spring 2019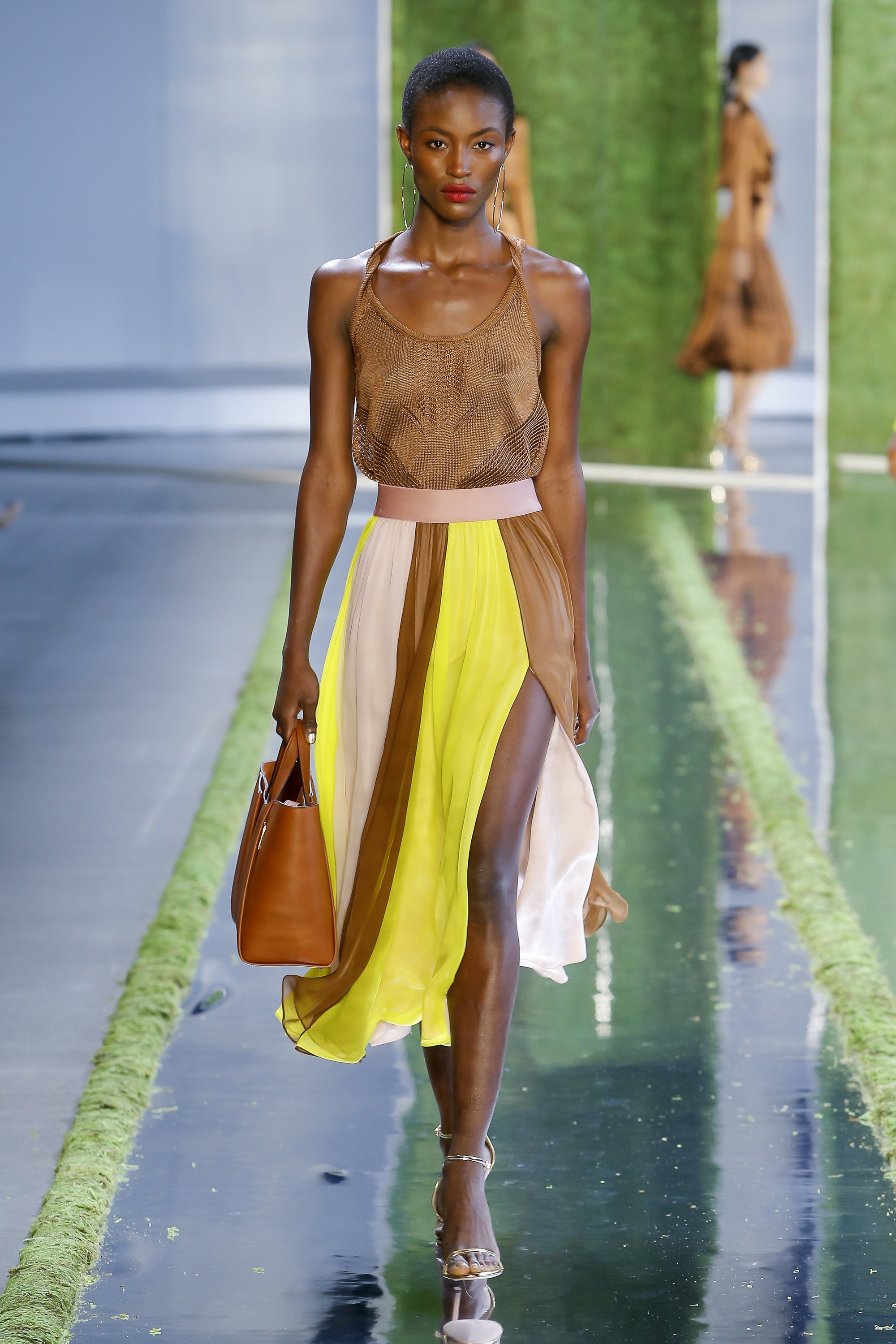 Cushnie is all about rich hues and the female form. I particularly loved their use of sunny yellow, lush copper, and bright red. And my clients will love all the silk. Cushnie is sold at Moda Operandi, Neiman Marcus, and Shopbop.
Tom Ford – NYFW Spring 2019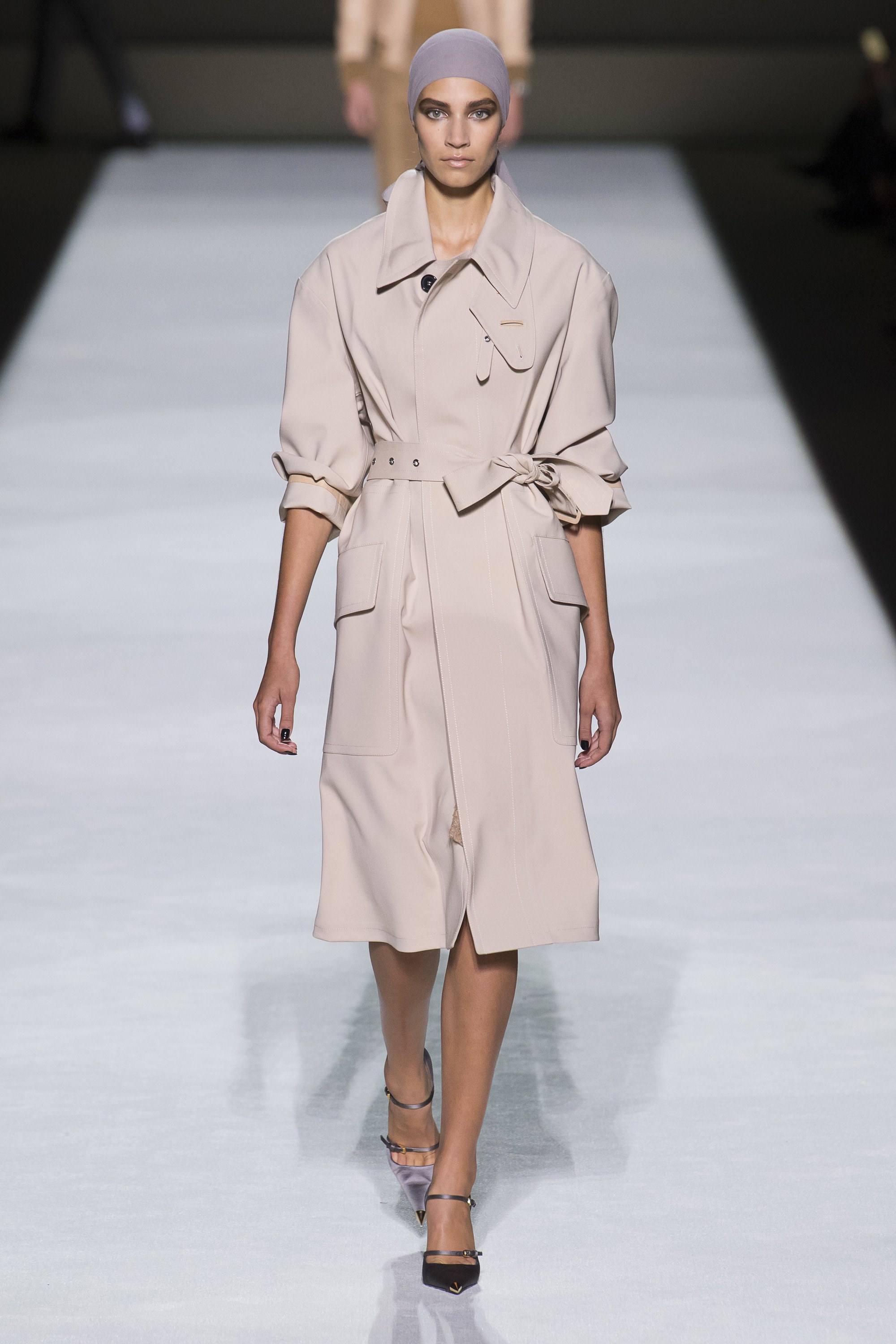 Tom Ford has a flair for moody sophistication and sex appeal. From his NYFW Spring 2019 collection, I have numerous clients that will love his sexy black dresses and robust outerwear. Tom Ford is sold at Neiman Marcus and Bergdorf Goodman.
Zimmermann – NYFW Spring 2019
Zimmermann will be beloved by my bohemian inclined clients. There are also a few pieces that can transcend multiple personal styles, like that fantastic skirt pictured above. Zimmermann is sold at Matches Fashion, Moda Operandi, and Shopbop.
R13 – NYFW Spring 2019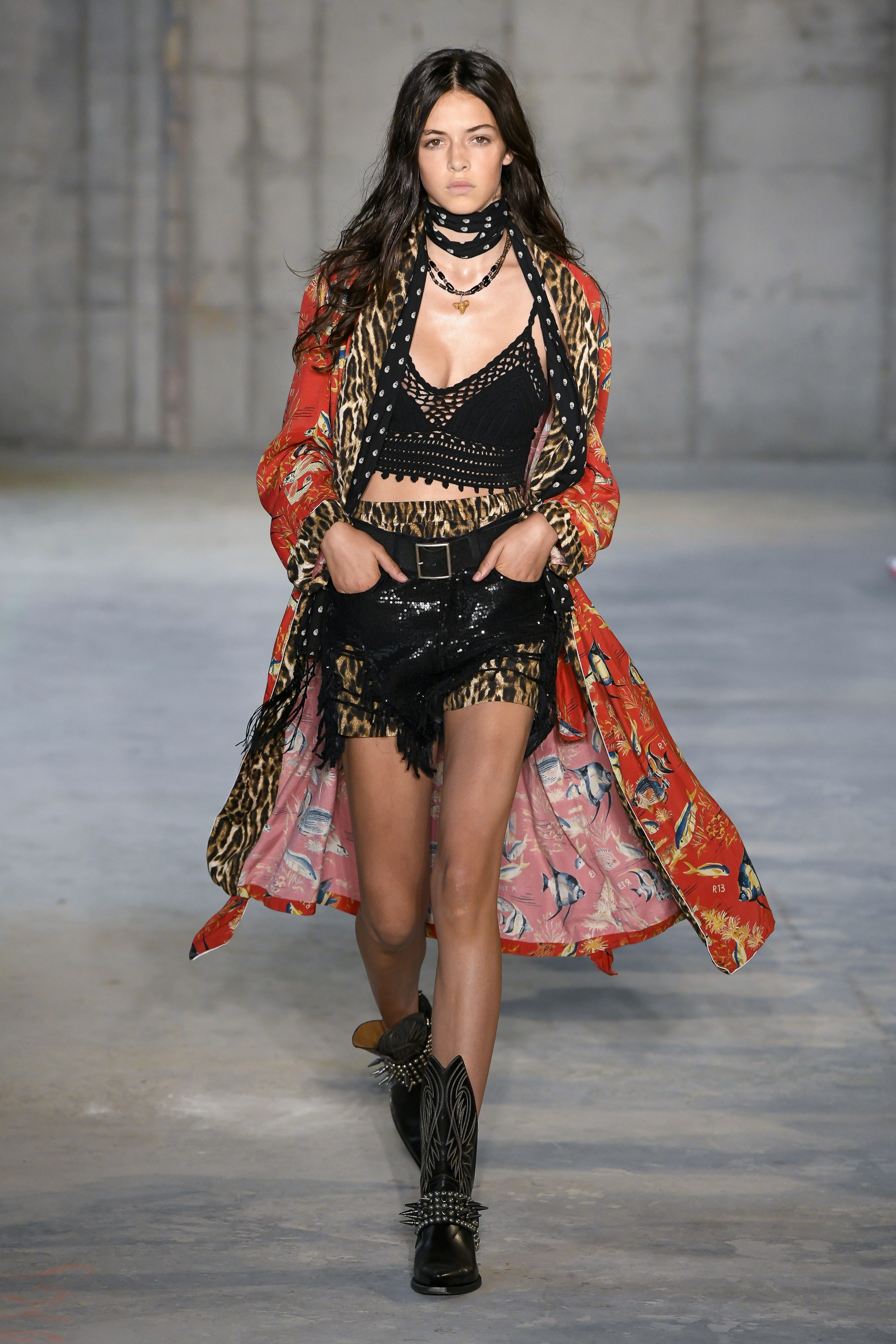 I brought in R13 because I have some new clients with a more rocker aesthetic. They are going to enjoy R13's edgy details and moody sexy appeal. R13 is sold at Ssense and Shopbop.
Brandon Maxwell – NYFW Spring 2019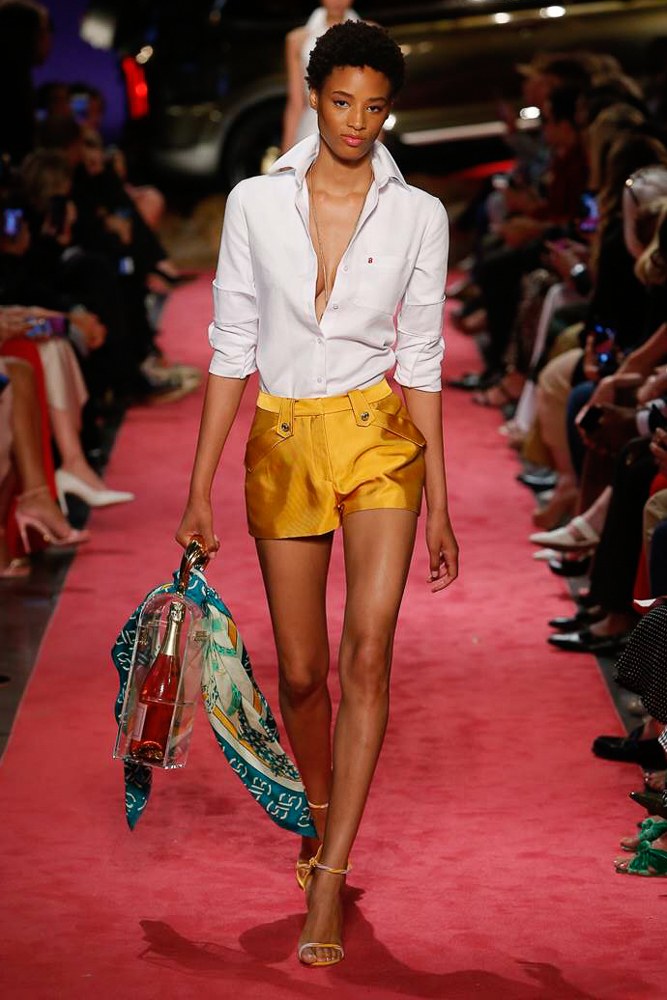 Brandon Maxwell's Spring 2019 collection is so fresh, fun, and sexy, yet classic. I must have one of those clear handbags or hat boxes — or both. Brandon Maxwell is available at Nordstrom, Moda Operandi, Shopbop, and Bergdorf Goodman.