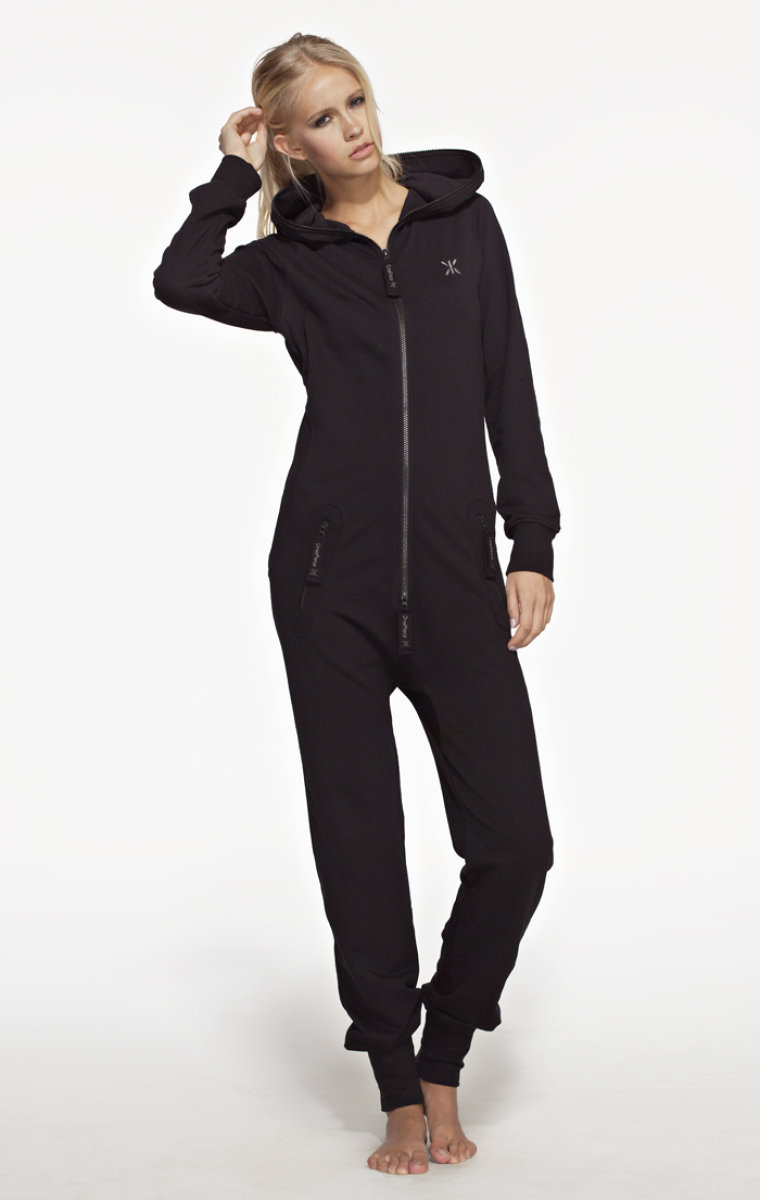 The onesie. As a wee babe you wore it with confidence. You loved the warmth and ease of a long sleeve shirt attached to pants with buttons at your crotch to assist with your bouts of poop. These days, I'm sure your experience with the onesie is quite different. You are either not wearing them at all, or you have more of a romper, which is a flirtatious dress-like garment. But do you ever miss those youthful days of utilitarian onesies? I know I didn't, until OnePiece
got a hold of me. Ordinarily, I wouldn't be intrigued by adult size, full length onesies, but having to write for hours and hours in a cold London bedroom perked my interest for a head to ankle cover-up.
As I scanned OnePiece's website, I consulted with my London lover on which to choose. He thought the black fitted one looked most like a Top Gun outfit, and I decided that was a good thing. It's arrival was exciting. It really is a nifty thing, and I like the way it scrunches at the ankle and zips on up. You really feel secure in it, but my major dislike is the dropped crotch. It is too reminiscent of babyhood, as it looks like I am wearing diaper in there, or at least hiding a small animal between my legs. Thankfully, they do have some with more conservative crotches like the Drum & Bass. And the Smooch does not have a drop crotch at all.
Drop crotch or not, this is not an item to add to your wardrobe for stylish purposes. It's something for pub crawls, pajamas, and minimal effort flying attire if you hate getting dressed for a plane trip (hopefully airline security won't make you take it off.) Apparently they are huge in London, but unfortunately I couldn't take it with me to Great Britain. Despite it's full body coverage, their onesie is a relatively light weight garment, and no match for this warm blooded lady in a cold, cold room. Instead, I went with a giant teal robe over thick leggings and cashmere socks.
My product reviews are my honest and personal opinion. I never accept payment for product reviews although I am given the sample to keep. If I am sent something that is unimpressive or boring I don't write about it.