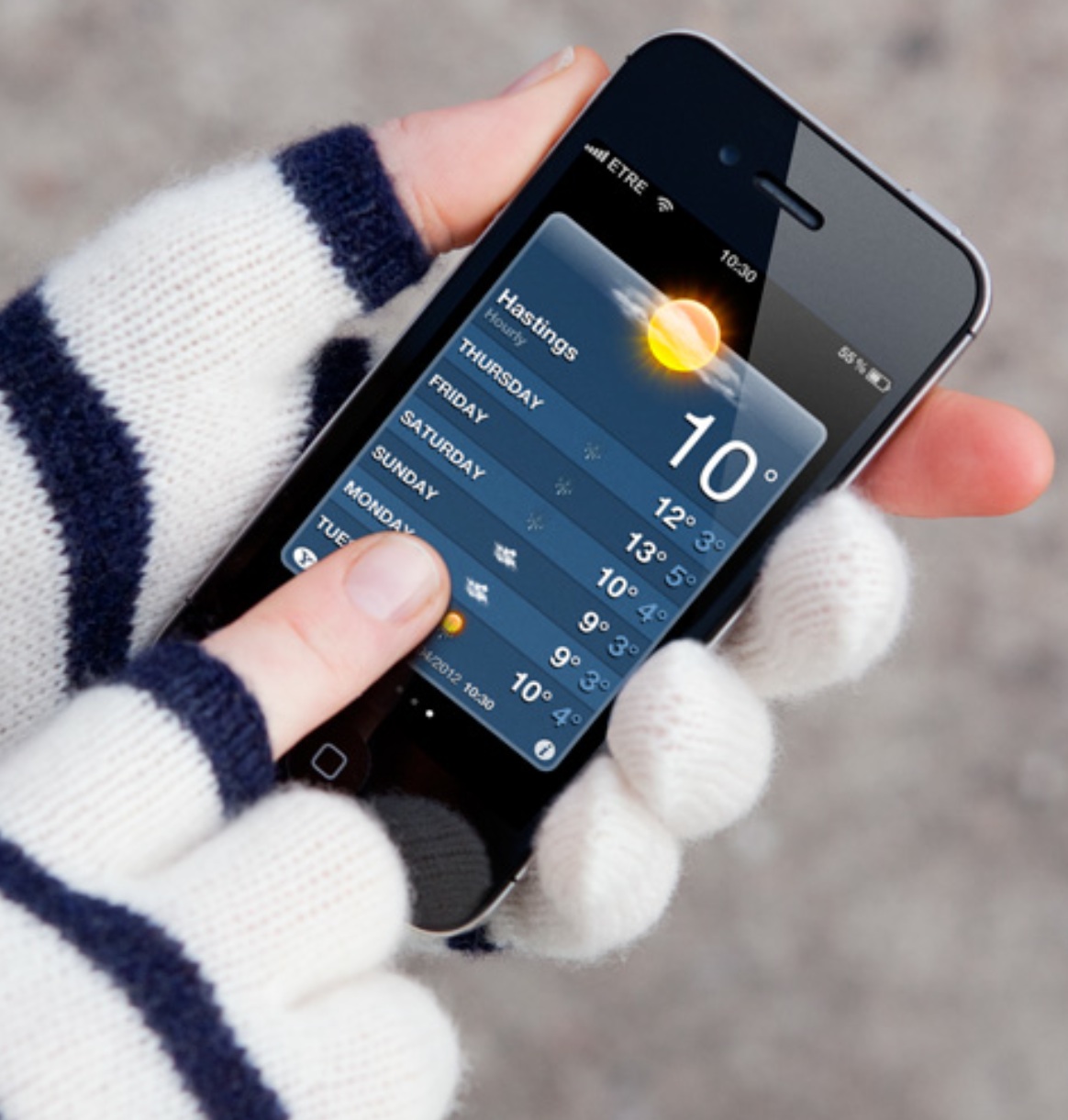 I love the most recent gift in my mail box –
Etre Touchy Gloves
, gloves you can use with your iphone or any touch screen device.
These are a hoot. I love seeing two polished finger nails popping out while the rest of my fingers are hidden in the warmth of the lambs wool. What a great idea. They have more style than bum gloves and far more utility than a standard glove. I had the worst time being in New York in the winter with regular gloves using my iphone. I had to talk off my gloves to answers calls and deal with directions. My poor hand was in hell, a frozen hell of course. I would have paid for some brimstone to warm my frost bitten claw of a hand.
Etre Touchy Gloves keep your hands warm and dry while using mobile phones, music players, portable games systems, cameras and other electronic devices. Their missing thumb and index fingertips allows you to touch, tap, stroke, slide and pinch these devices' displays in any way. Fabulous because as you may have noticed these touch screen doohickies only respond to your bare naked fingertips.
Update: Etre also make gloves that have touch screen pads on the fingertips so you don't have to expose any fingers at all. These futuristic buddies are $59.99, with the initial Etre gloves being $34. For the best prices purchase them on Amazon.com
My product reviews are my honest and personal opinion. I never accept payment for product reviews although I am given the sample to keep. If I am sent something that is unimpressive or boring I don't write about it.