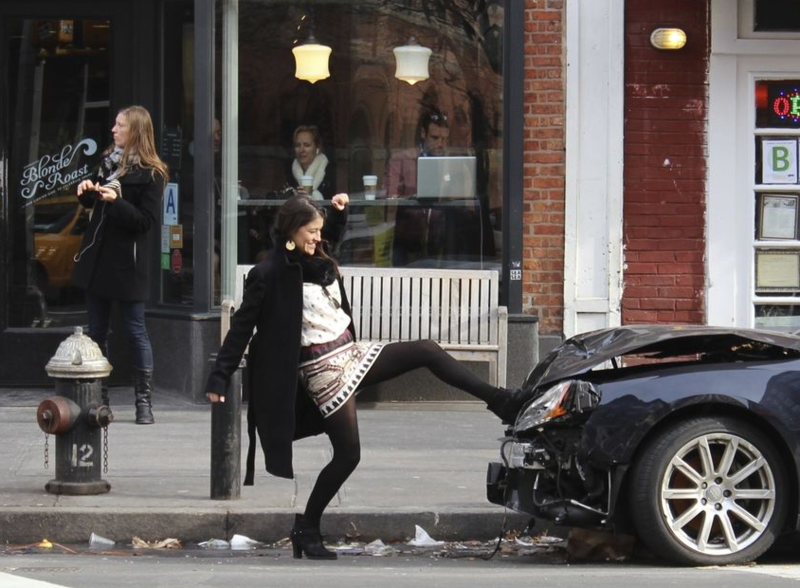 Although Northern California prepped me for cold, spending New Year's eve and the first week of January in New York and Boston was still painful, especially if you forget your gloves on an evening out. With temperatures hitting so low it nips at thinly covered knees, you are tempted to throw style out the window and embrace the lumber jack look. In fact, a Boston doctor took the time to tell a friend of mine just that, "There's no room for fashion sense with temperatures like these, you need to forget about style." Why the doctor felt the need to tell my already unfashionable friend this information, I don't know.
These tips on cute cold weather dressing may not actually fit into the parameters of your personal style, but it will set you apart from the unrecognizable bundles of black you see running around on the streets.
Utilitarian Coats
A clean cut, versatile, waterproof  coat with the specific intention to warm you is a great way to wear a revealing top or dress underneath. Although you may look a bit boring on the outside, once you get indoors and take it off, you get to be one of the few people wearing a sleeveless top without a ton of layers.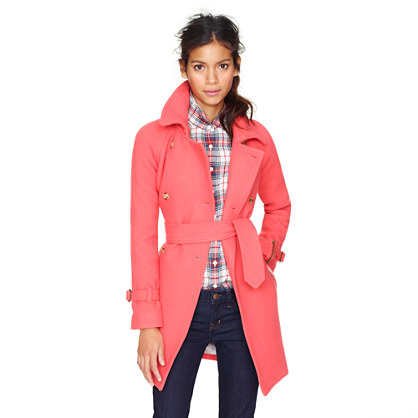 Color & Print
The quickest way to style in the winter is color. A purple coat is far more interesting than a black one. A red scarf better than a brown. Colorful pants versus a neutral wins and bold gloves are a must.
Invest
Invest your money on utterly fabulous cold weather clothing. Cheap winter clothes look cheap and the skimping simply involves more layers when the cheaper fabric doesn't actually keep you warm.
(Ice Skating) Tights
If you want to wear a dress or skirt you need tights to keep your legs warm. Colored or black tights are an obvious choice, but skin colored ice skating tights are an amazing tool. You get the bare leg look as well as warmth. Tights are also a great addition under light-weight pants that are too thin to keep you adequately warm.
Double Up
Wear two pairs of leggings, two pairs of tights, two long sleeve shirts and two pairs of socks. Put the most boring and tightest version on the bottom and the looser, more stylish garment on top.
Gloves
Thin gloves do not work. Get solid warm gloves that can function with your touch screen cell phone. I had forgotten my Etre Touchy gloves in New York, forcing me to take off my too thin of glove every time I had to use my phone. It got so cold I started using my mouth. I would slide my bottom lip to unlock the phone and then kiss my way to accomplishing something.