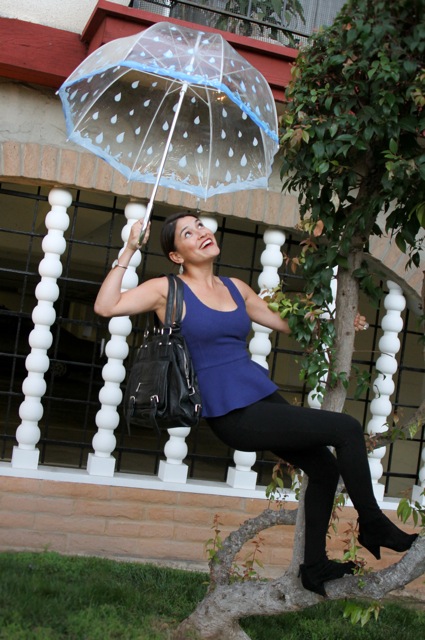 TOP: Anthropologie, LEGGINGS: ShapeFX, SHOES: INC, EARRINGS: Miss Trendy, BRACELET: La Loupe Vintage, WATCH: Kenneth Cole, Ring 1: BCBG, Ring 2: Stella & Bow
The peplum is alive and well. Stores are serving it up and they will keep serving it. Due to its current and coming availability I want to remind you to wait. It is easy to get caught up in the hubub. You see a peplum that looks cool, but isn't the right color, but you feel like buying it anyways because its not like there is a peplum on every corner and you really want to try it out. Well, there will be plenty of peplums to choose from as the months come closer to Spring 2013. My advice is to hold out for the perfect one because unless you are wildly passionate about wearing peplums, a fashionable woman with a general interest in trying the peplum needs only one or two in her wardrobe.
Talking body type, the peplum looks best on those with an average to long torso because it will shorten your waist. You also need a defined waist line and a somewhat flat upper stomach. I know some of you are bumming out if this isn't your body type, but those with a flabby lower stomach are in luck. That peplum covers lower belly bloating beautifully.
On how to wear a peplum top… to keep the peplum from looking 80's or unflattering, it is best to choose a sleeveless peplum top. Once you have your peplum, the bottom portion of your outfit should be a lean garment like a mini skirt, thick leggings (pictured), skinny pants or slim slacks. Your bottom could have a print, but for the most chic look, whether it be contrasting with your top or matching, a solid color is best.
When adding a belt to your peplum look, a thin belt will look chic, whereas a thick belt may look dated and add weight. The peplum has taken away all your lower torso, to add a thick belt will take away your upper torso as well and you will be left with no rest stop between breasts and hips – not the best look.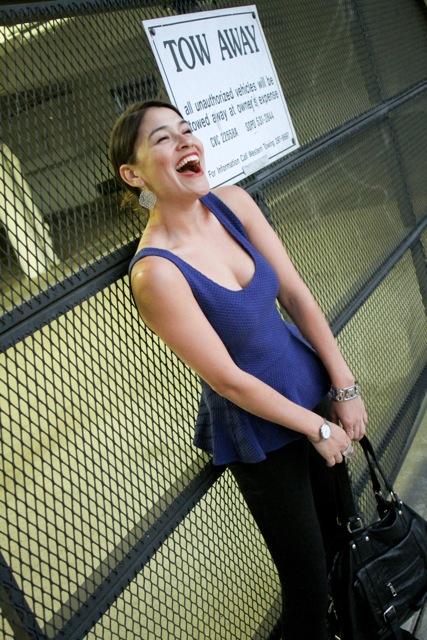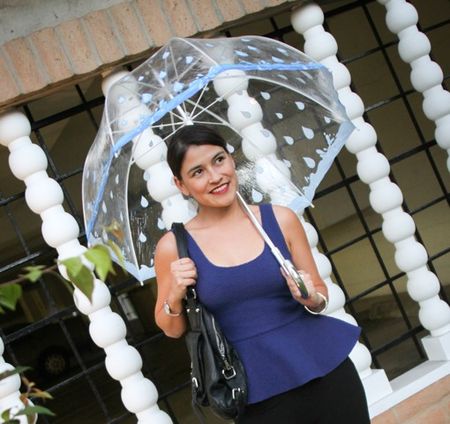 Photos By Robin Dayley