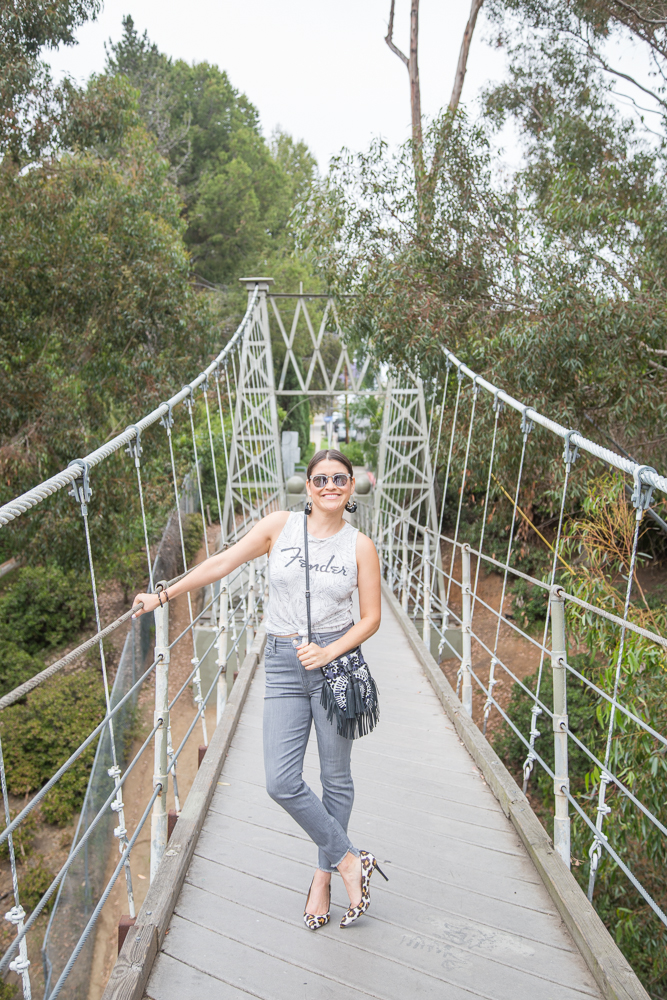 Frayed jeans can be a fun departure from your standard skinnies. It is also one of the few "trend leaning" jeans I approve of at the moment (Mom Jeans? No, thank you.) Frayed jeans can be tricky though. As usual, you will need some help to make these frayed jeans work for you. Most of which have to do with finding the right pair of frayed hem jeans…
The Jeans Have To Be The Right Length
Unless you are one helluva Do It Yourselfer or have a diligent and detailed tailor, you can't hem frayed jeans, so you need to buy the right pair for you. For instance, Madewell has made the most flattering pair of frayed hem jeans, but it is only for my taller clients due to its lengthy inseam. To be safe, I recommend a cropped or ankle length raw hem jean since it will work on most heights, like Rag & Bone's Distressed Capri skinny Raw Hem jeans. I also love the Joe's grey step-up hem jeans I sported for this shoot. They feel amazing on, and slim everything.
The Hem Can't Touch Your Shoes
More than a bit of contact between the frayed hem and your shoes will add weight and/or look sloppy, so you want to make sure you wear the right shoes (and get the right length as mentioned in the above tip). If you went for the cropped or capri frayed jeans, you are safe to wear many different shoes, including those with ankle straps. But if you went with a longer inseam, like I did with my Joe's grey frayed jeans, you have to skip any shoe with an ankle strap.
Skip The Flared Frayed Jeans
Flared frayed jeans have too many trends in one garment and shorten the body. Plus, it requires the exact right shoe that is tall, but not dressy, chunky, but not too chunky and on and on. Too much trouble for what it is worth. Go for the skinny or super lean frayed hem jeans, as pictured.
Skip Chunky Shoes
Something about the raw hem begs for light-weight sandals and slim heels. When I see loafers, voluminous sneakers, chunky heels, or even wedges with a raw hem, it usually feels disconnected. I think it comes down to the proportions being off and it feels a little try-hard… like that person in a group that says and does normal things, but consistently makes the comment: "I'm just weird like that."
Skip Patent Leather & Sparkle
Raw hem denim is about being edgy and fun, not dressy. Skip the patent leather shoes, sequins, bling, and other dressy or flashy bits. Even silk can feel a bit much with frayed jeans. Instead stick with cool t-shirts, linen tops, whimsical sweatshirts, like this Joie elephant sweatshirt, flattering cotton blend tank tops, and gingham blouses.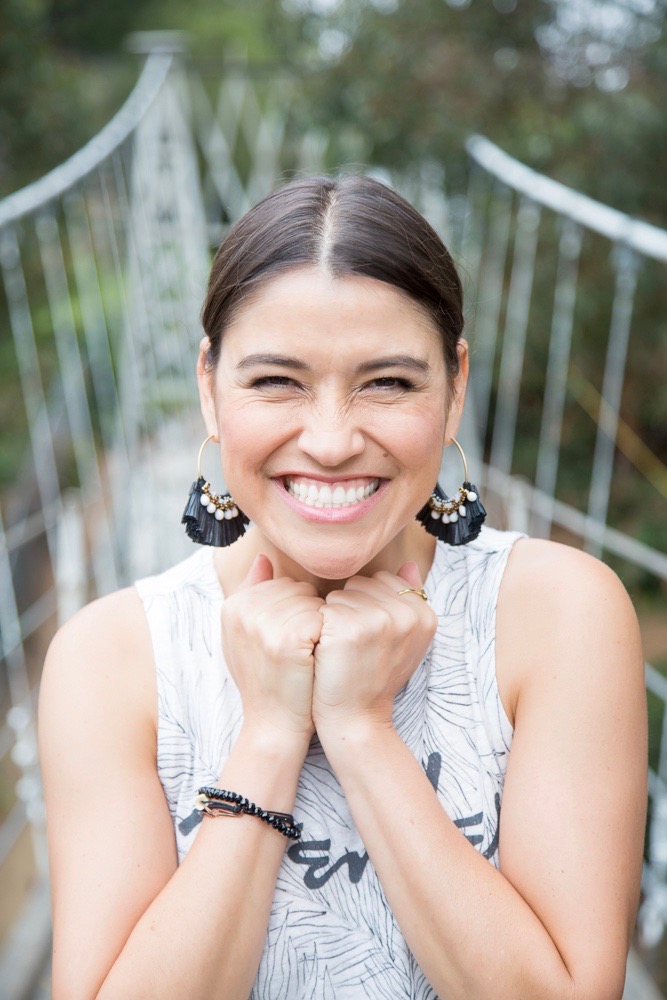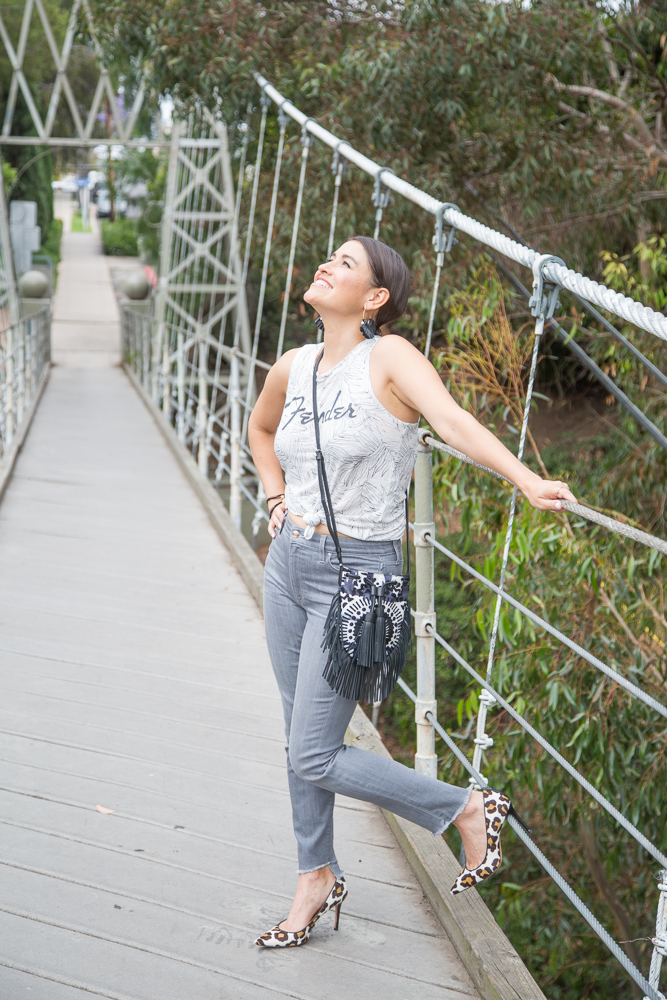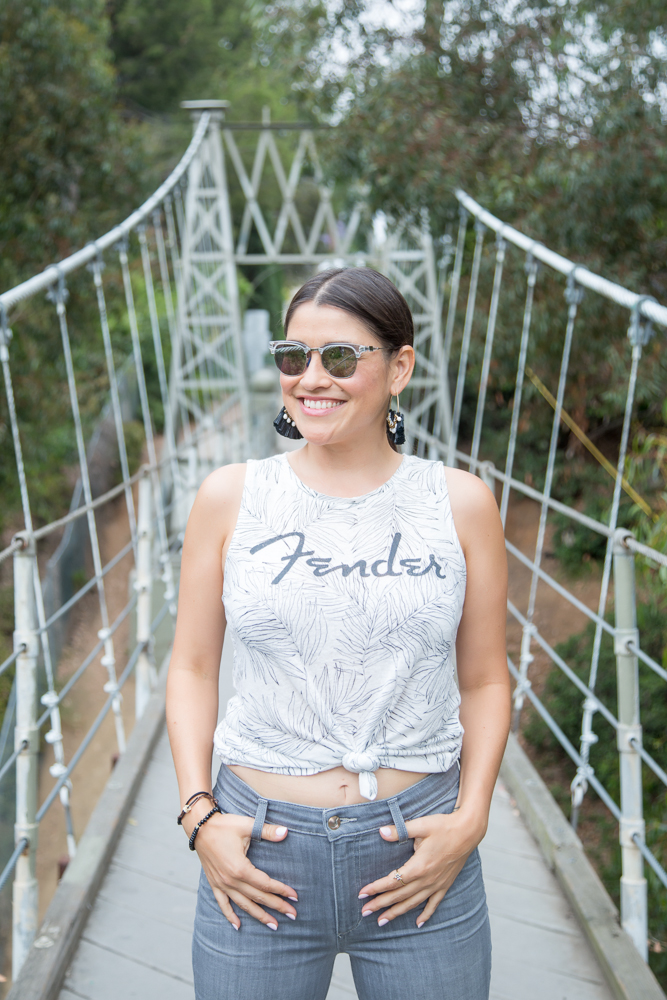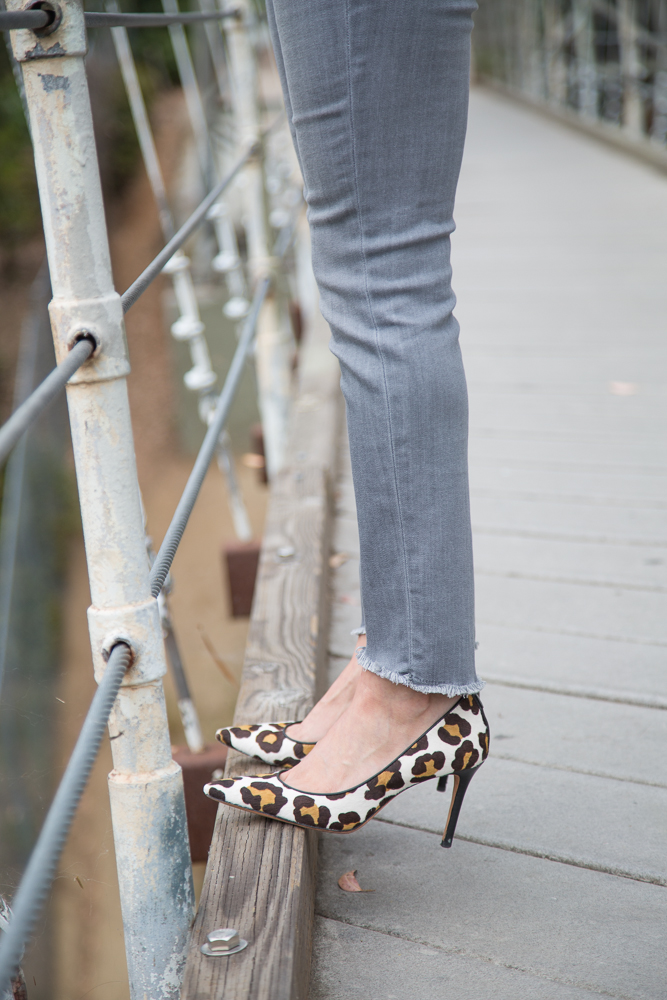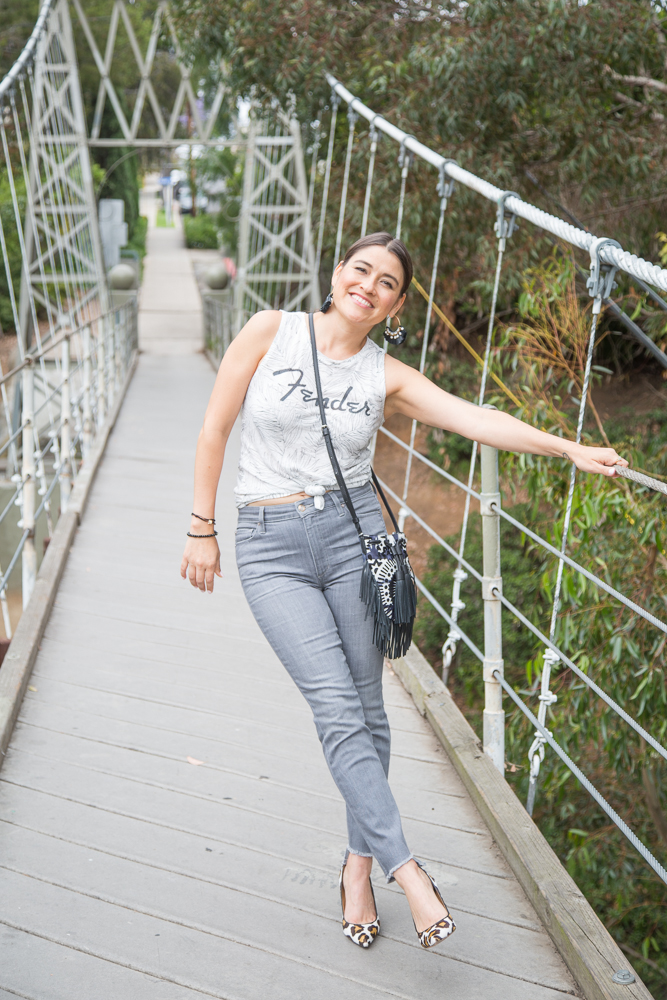 Photos by Dayley Photography
Makeup by Antonella Annibale