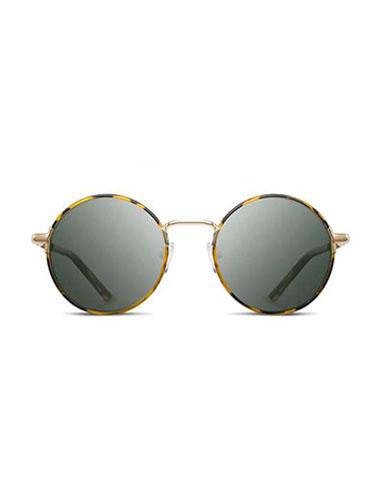 In 1938, Life Magazine stated that sunglasses were a "new fad for wear on city streets … a favorite affectation of thousands of women all over the U.S." Fad no more, sunglasses are a staple to complete a summer outfit if only for its utilitarian use of protecting ones eyes from the sun. This, of course, makes sunglasses one of my absolute favorite accessories… because what is beauty without purpose?
With that in mind, listed below are the most flattering, fashion forward sunglasses I recommend for my clients this summer… aka the best sunglasses right now…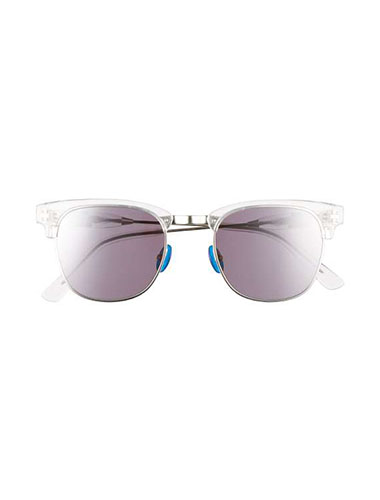 These reflective Westward Leaning sunglasses are the perfect edgy addition to your wardrobe. It gives you that forward feel without feeling too trendy. The angles work with a lot of different face shapes. You can get these at Nordstrom or Amazon.
'The End' 52 mm Gradient Round Sunglasses by D'BLANC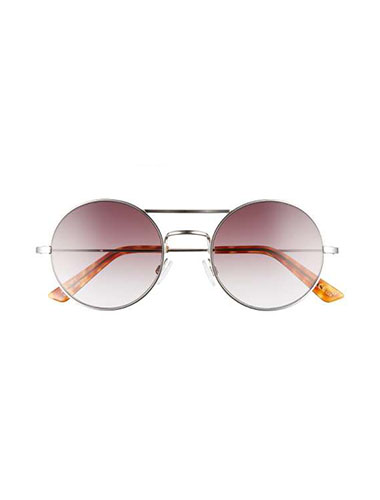 I love that D'BLANC offers these fabulously "small" round sunglasses. All the other round dark spectacles have been so gargantuan and unflattering, I have not been able to indulge in one of my favorite sunglasses trends. They work with faces that have angles to them, so no round faces on this one. Note, the sunglasses have a blue tint that does not quite show up in this image.
'Hawthorne' 50mm Acetate Sunglasses by Shwood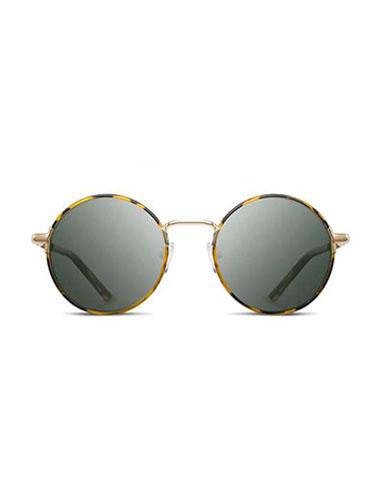 Shwood is the only other line I've seen that has produced an absolutely yummy round sunny that doesn't make you look like a bug. The size, weight and feel is absolute perfection. This is the round sunny I will be sporting this season. They are available at Nordstrom, Jet and Zappos.
'Candy' 55mm Polarized Seashell & Wood Sunglasses by Shwood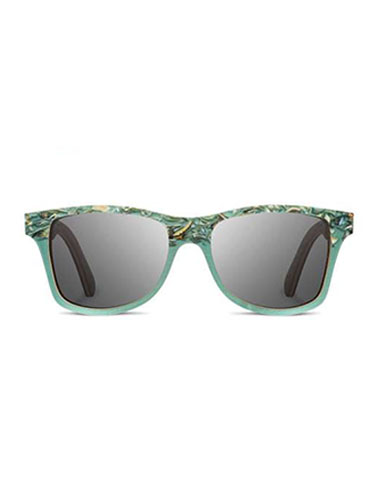 Another Shwood goody, this shell based sunny is truly forward and unique in a sea of trendy-trendy blah being offered to you this season (like every summer). This works great with bigger faces and most face shapes. Smaller faces will have to sit this one out.
'Questa' 49mm Polarized Sunglasses by Smith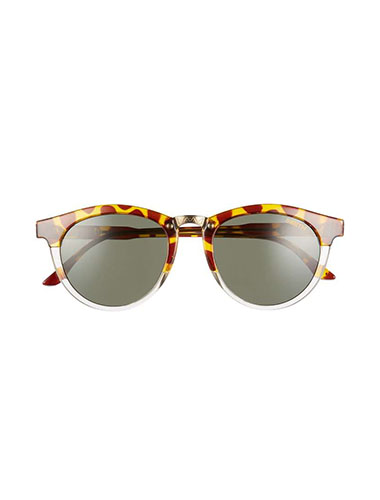 These Smith tortoise shell sunglasses are the best sunglasses for small faces. I love the versatile color and petite shape that seems to compliment both curves and angles. These should work on just about any face shape on the small side. You can get these at Nordstrom or Amazon.
'Ainsworth' 49mm Polarized Sunglasses by Shwood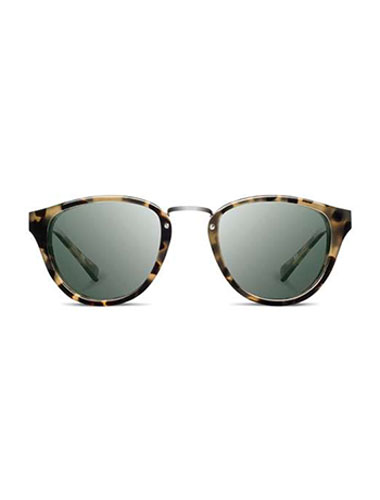 Shwood has done it again. These sunglasses are great for small faces and works well with both rounded and angular faces. You can get this frame at Nordstrom or Amazon.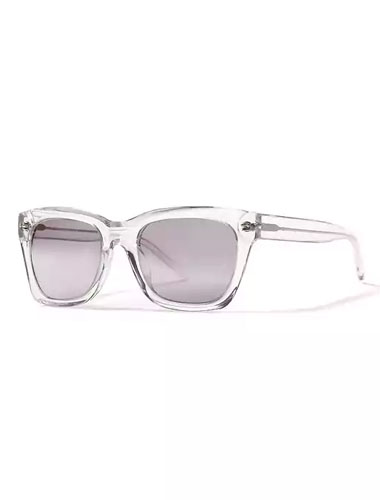 I adore clear sunglasses, but there are not many flattering options available anymore. I would say Banana Republic is picking up the slack with this "crystal" shade of their Margaux classic.