Updated January 2019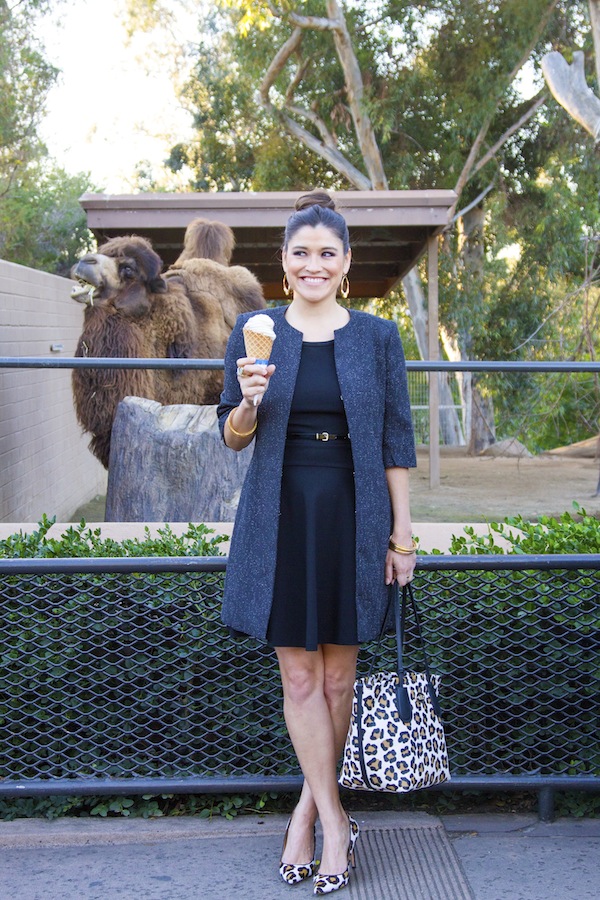 Many of my clients subscribe to old school rules. I often have to gently guide my lovely ladies to more modern concepts that don't involve consistent matchy-matchy duds and Labor Day white talk. With that said, there are a few classic concepts that have been lost in everyday modern fashion. I dare say bohemian instincts and celebratory mishmash has had a bit of the GMO effect — it has spread to just about everyone. It seems a clean, put-together look with matching pieces is a rare sight, especially in younger women. As we know, rarity equals tantalizing, edgy, and desirable. I still want to free my more mature clients from fashion rules, but that doesn't mean we must leave matching behind. Freedom simply means choice, and a fun old school choice I'd like to bring back to younger women is matching shoes and bags.
Go For Quality
When matching shoes and bags, go high quality. Matching cheap patent leather red shoes and a red patent leather purse is not delicious. Beyond high quality, you want your matching accessories to be unique and interesting. A solid colored shoe and purse is way too easy and will feel retro. Go for an eccentric pair. Think texture, print, or details, like the Coach Ocelot pattern I matched in my pictured look.
Note: The Coach Ocelot bag is still available on eBay from these 6 sellers:
Coach Large Ocelot Tote, $149 (New, with tags)
Coach Mini Crosby Ocelot Tote, $109.99
Coach Mini Crosby Ocelot Tote, $225 (New, with tags)
Coach Taxi Zip Top Ocelot Tote, $192.99 (New, with tags)
Coach Taxi Zip Top Ocelot Tote, $199.99 (New, with tags)
Coach Mini Crosby Ocelot Tote, $201.99 (New, with tags)
Less Logo
Matching accessories from a high-end designer can sometimes be worse than a cheap pairing. Sporting a purse, heels, and scarf splattered with a repeating logo pattern declares your style dated and needy. There is no innovation in this choice and it says you need people to know where you shop. Carrying an obvious $5,000 purse is like a man carrying around a sign that says his penis is big.
The Look: Classic, But Fun
When matching accessories, the rest of your look should have that put-together feel. As you can see in my outfit, I brought out the black from the Ocelot patterned accessories with my DVF dress and chose classic lines. To prevent looking too stately or humdrum, I added edgy jewelry, fun sunglasses, and layered with a long black and white textured duster with ¾ length sleeves. It also helps to hold a frozen yogurt. It gives the whole image a more approachable tone (insert wink).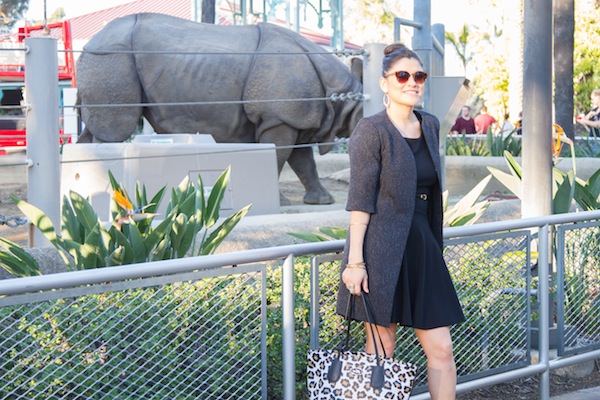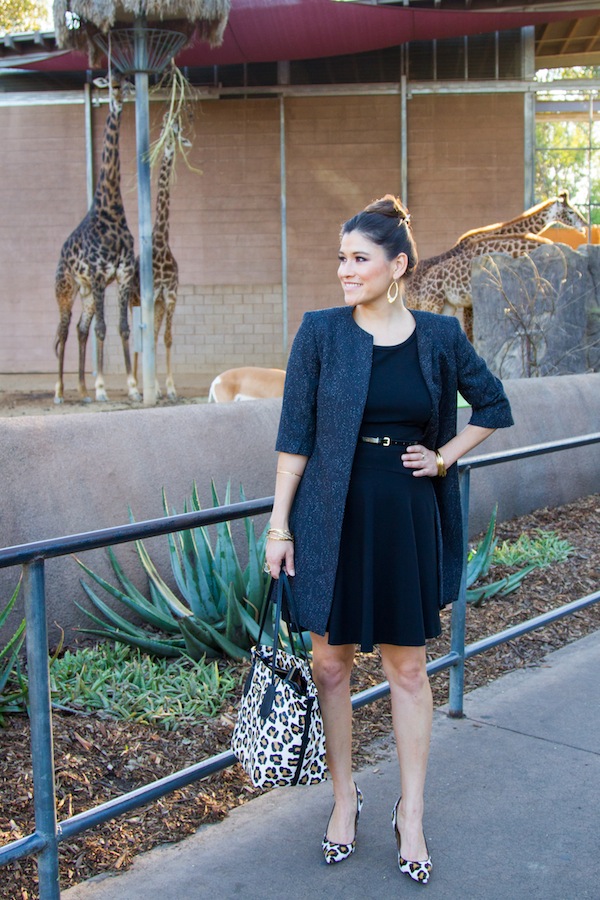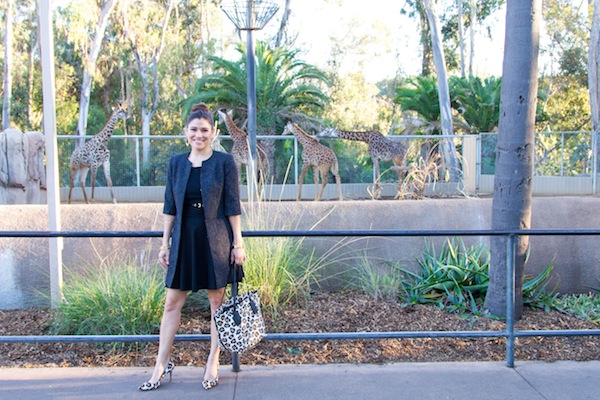 Photos by Dayley Photography
Make-up: Keila Marr
Location: San Diego Zoo