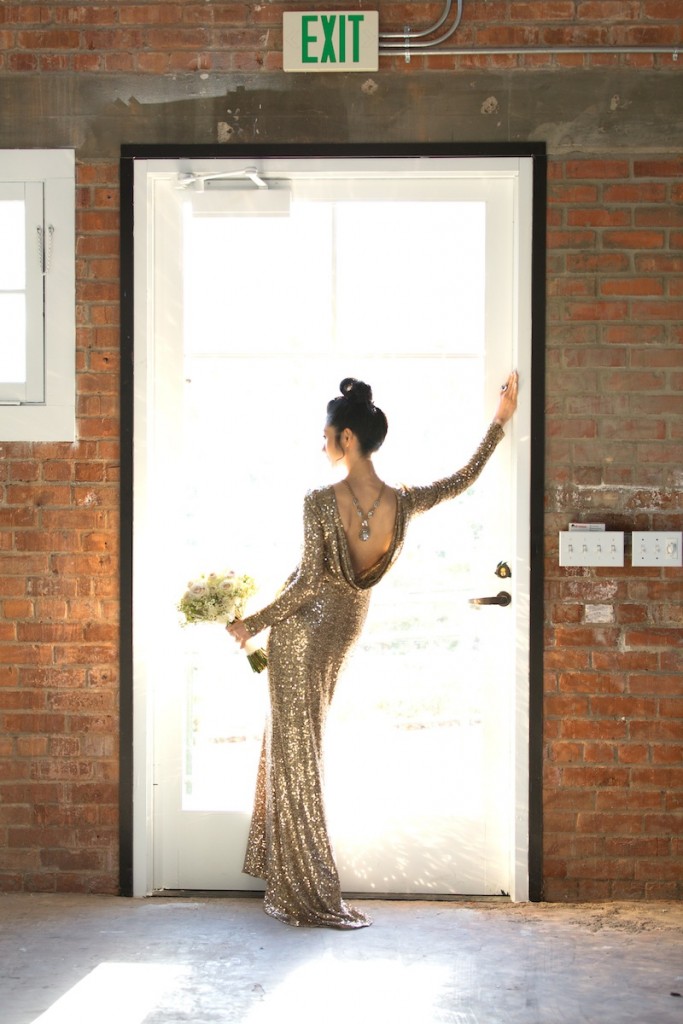 Since time moves slow when we need it to move fast, and fast when we need it to move slow, it is perfectly logical to say wedding season is almost upon a bride. If you are a wedding savvy planner, you've just put in your dress order at your favorite bridal boutique. If you are not a planner, you are realizing now that them bridal boutiques recommend picking out your dress six months in advance. And for those with a March wedding and no dress, you are now aware you may have a problem.
I always adore a unique gown for a wedding, but my idea to don an Oscar worthy formal frock instead of a strapless whitie is a especially relevant for the woman who needs her bridal attire fast. My favorite store for a unique formal dress is Neiman Marcus. I take my brides there to slip them into something shiny, silky or extravagant from yummy designers like Jenny Packham, Monique Lhuillier, Carmen Marc Valvo and more. Obviously Packham and Lhuillier have incredible gowns specifically for nuptials, but I still favor their non-bridal looks.
To show you the success of a non-traditional bridal look, we brought in the everlasting elegance of model Emilia Espino-Rapinan for a unique bridal shoot with bouquets from Flowers by Exquisite Designs. We shot at the newest event location in San Diego, 828 Events with vintage furniture from Lauren Sharon.
The combination of the sparkly gold Badgley Mischka gown, chic up-do and traditional bouquet thrills the eye. No one will stop talking about your glamour. As for the edginess of this printed Noir Sachin & Babi dress with the equally unique bouquet, not one guest will forget your wedding. And the best part about these unique wedding dresses is you can actually wear them again. You know, to the Oscars.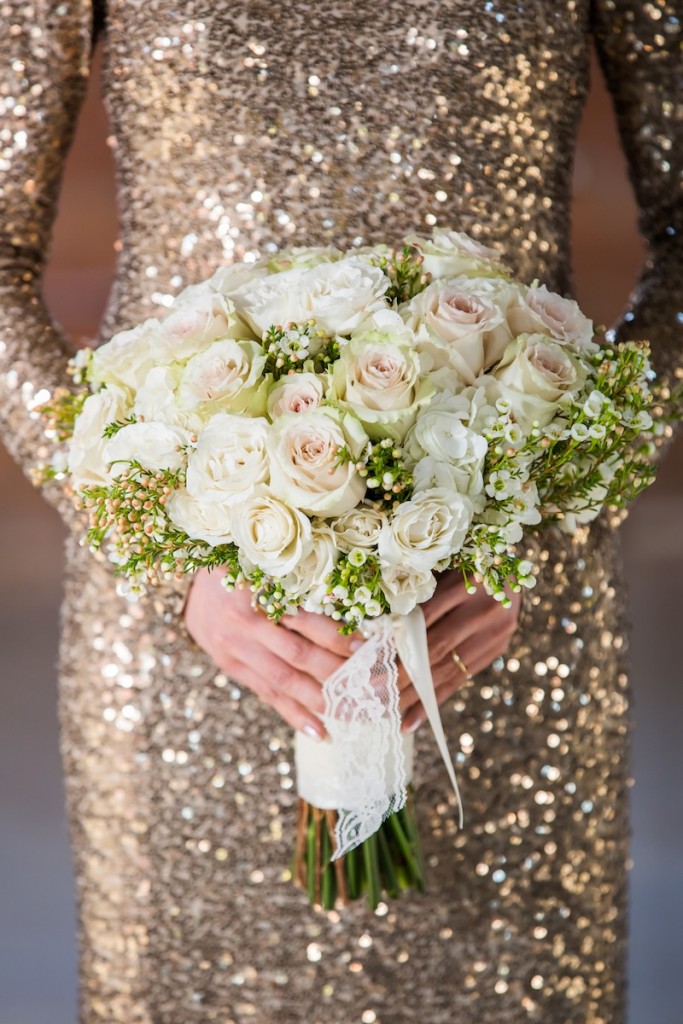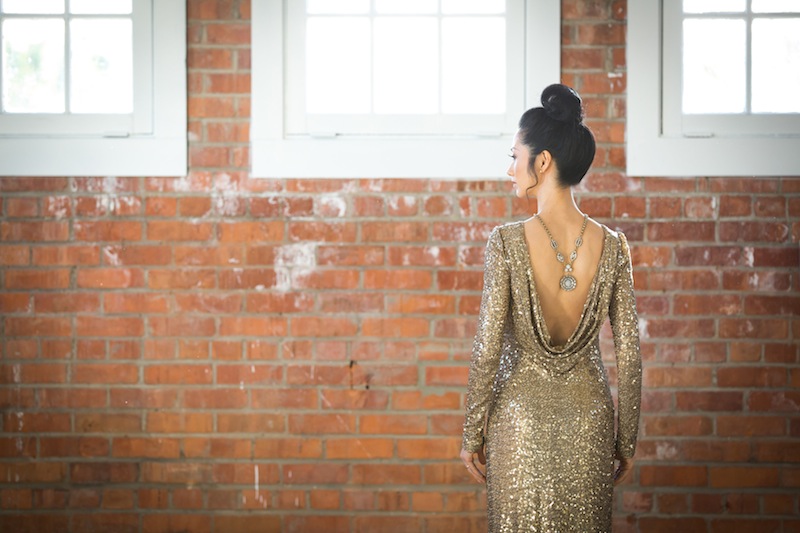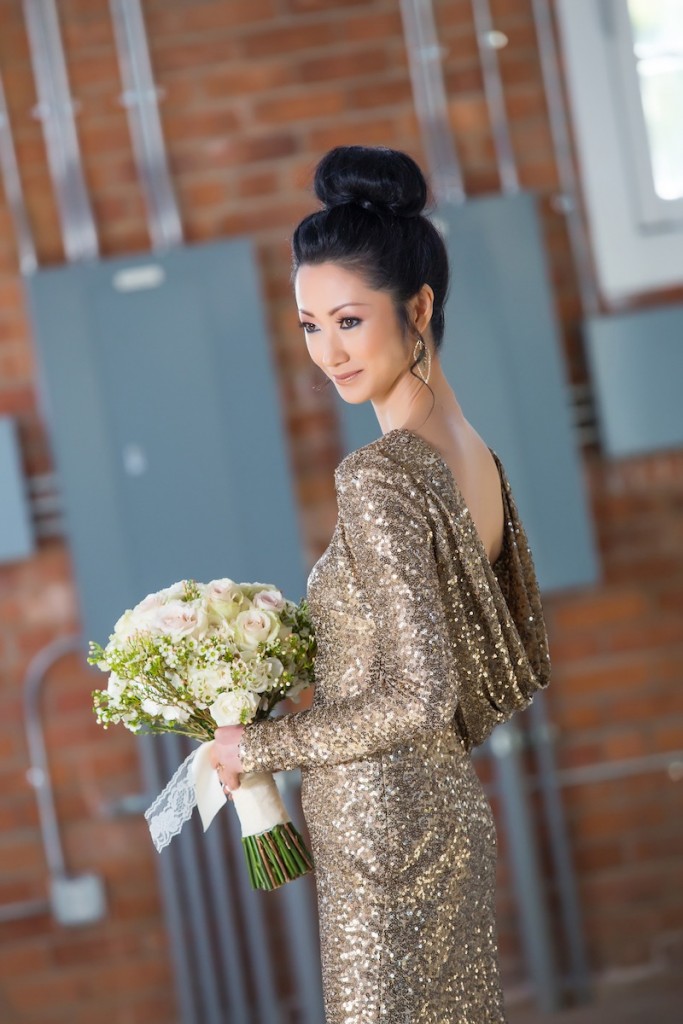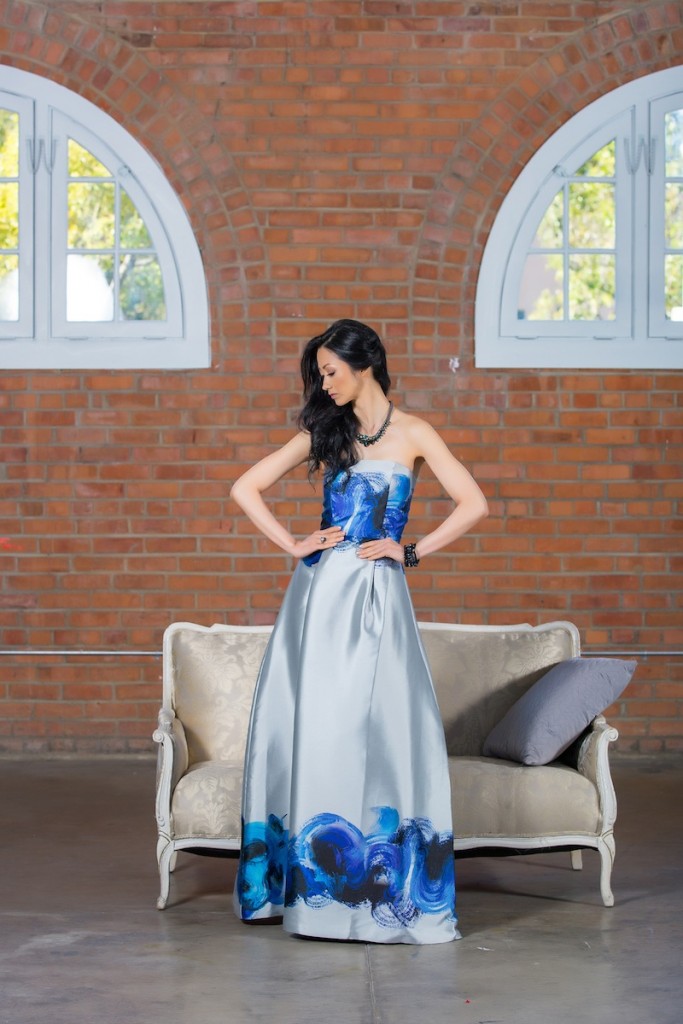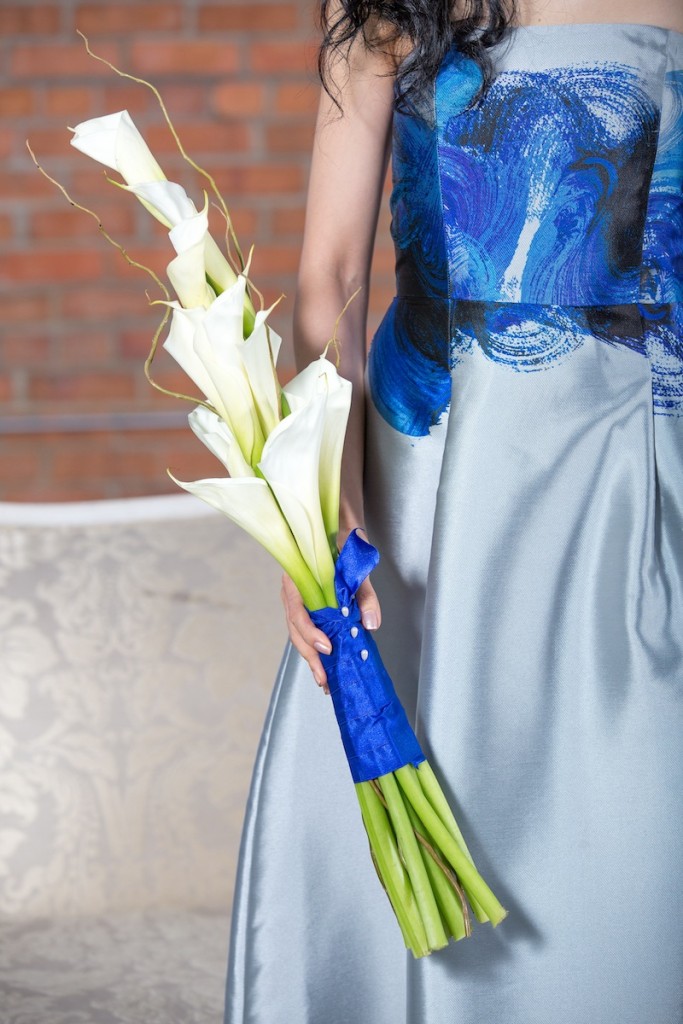 Photo Credit: Robin Dayley
Make-up: Keila Marr