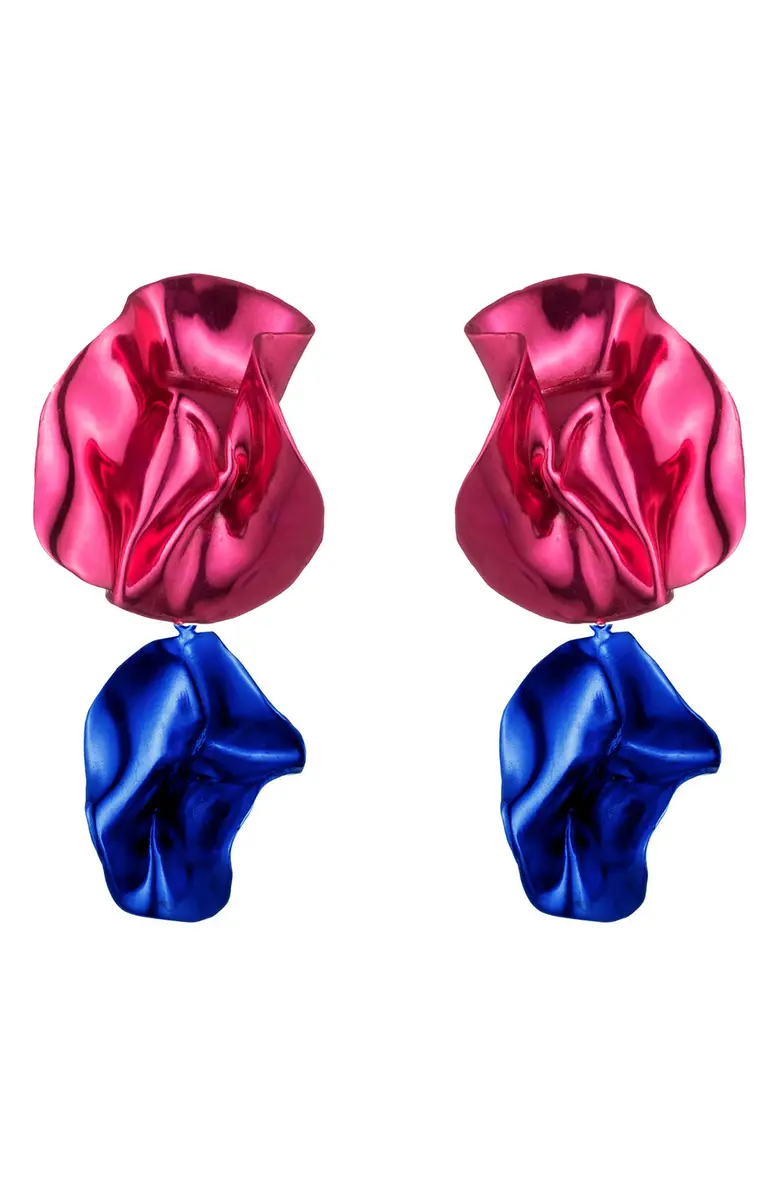 I am obsessed with metallic style: metallic jackets, metallic earrings, metallic sandals, metallic boots — you name it! My personal hunt for metallic boots started after watching Emily in Paris. The protagonist Emily Cooper, played by Lily Collins, struts her stuff in metallic boot after metallic boot. And it is fabulous! Before I jump into all my thoughts on metallic style, I must congratulate the costume and wardrobe department of Emily in Paris on their creativity and verve. As many of you know, I started my career as a costumer on TV shows. The only show that could draw me back to the 70-hour workweek would be a show with fashion as the protagonist. (As a side note, for those wanting to shop all of Emily Cooper's style, you will love ShopYourTV.)
What is Metallic Style?
The word metallic is used to describe anything that resembles metal, so it's often structured or "liquid" looking and always reflective or shiny. You are all well versed on the most popular metallics: silver and gold, but there are so many more great metallics out there. Metallic turquoise, pink, green, and purple are some of my favorite metallic colors you can find in fashion right now. Other words used to refer to metallic goodies are "electric" and "mirrored." Besides the fictional Emily Cooper, someone who really embraces metallic style is Dua Lipa. One of my favorite Dua Lipa silver outfits is the silver fringe two-piece set that she paired with silver metallic boots for The Voice finale in 2019.
How To Wear Metallics
Metallic style is about fun! I'm often telling you to balance more exciting pieces with simpler items. Not this time! In fact, pairing metallic pieces with boring items looks lopsided and out of place. Instead, I want you to pair your metallics with bold prints and bright colors. I want maximalist jewelry.
Feel free to pair multiple metallic pieces of the same tone together as Dua Lipa did in her silver outfit. Metallic boots with metallic earrings is perfection, but metallic boots with the same matchy-matchy metallic jacket turns your night into a stage. Life is seriously more fun in metallic style.
Metallic Style For Beginners
Most of my clients and readers will not want to sport a metallic jacket, but you are intrigued, aren't you? For my more conservative followers, try a metallic sandal or metallic earring to start. These beginning metallic pieces are perfect for a night out or a cocktail party. I promise it won't be too much, in fact, it's just a couple of notches up on the adventure meter from the metallic jewelry we put on you for dressy events. Have fun with it! Below are all of my favorite metallic pieces right now…
Retrofete Doss Dress – Metallic New Years Dress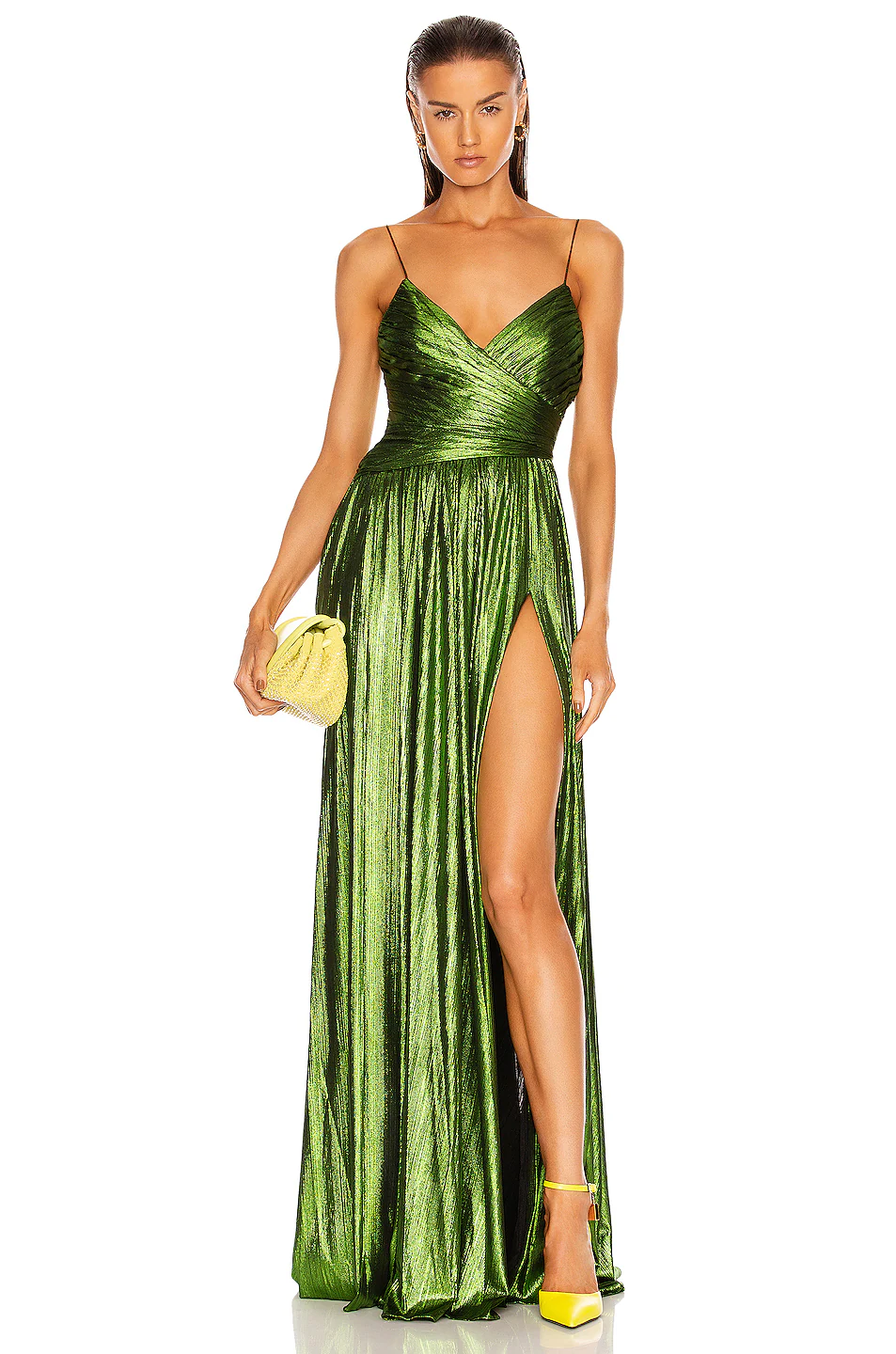 For those planning ahead, this is the perfect metallic New Years dress. This dress is available at FWRD and Retrofete.
Sizing: XS-XL
Fabric Content: dress: 95% polyester, 5% spandex, lining: 100% polyester
Superdown Roxy Faux Metallic Leather Short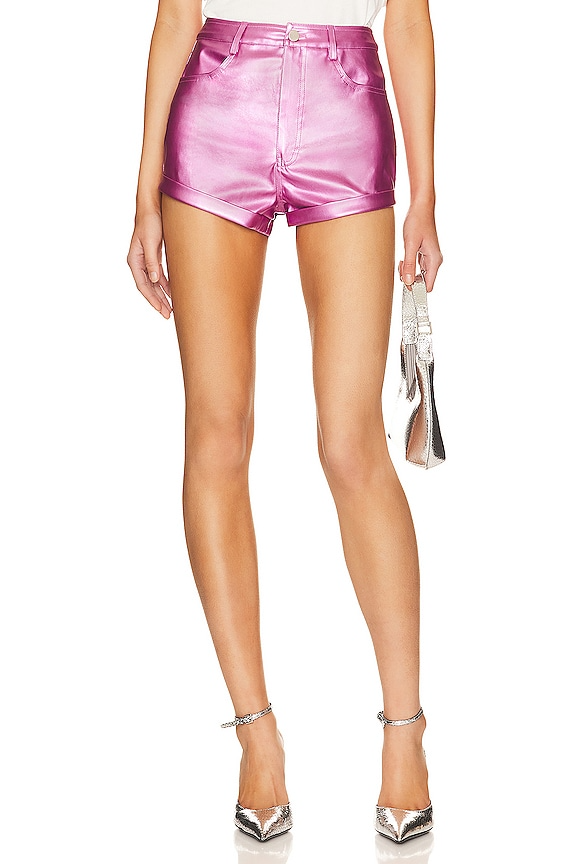 These metallic shorts are available at Revolve and Superdown.
Sizing: XXS-XL
Fabric Content: Self: 55% polyester, 45% polyurethane, lining: 100% polyester
Walter Baker Allison Metallic Leather Moto Jacket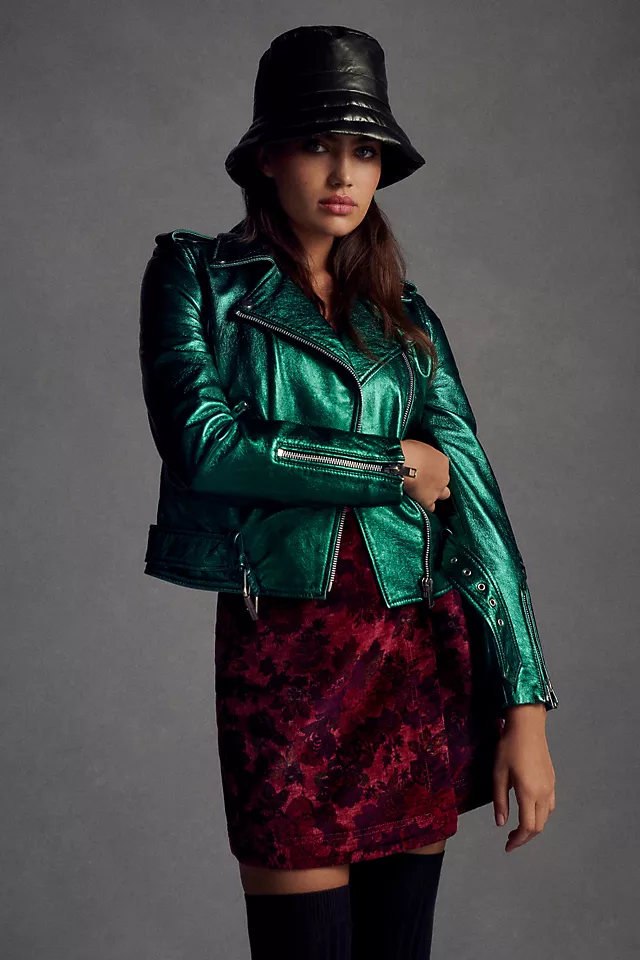 Sizing: XS-XL
Fabric Content: Leather, polyester lining
Talbots Gold Metallic Belt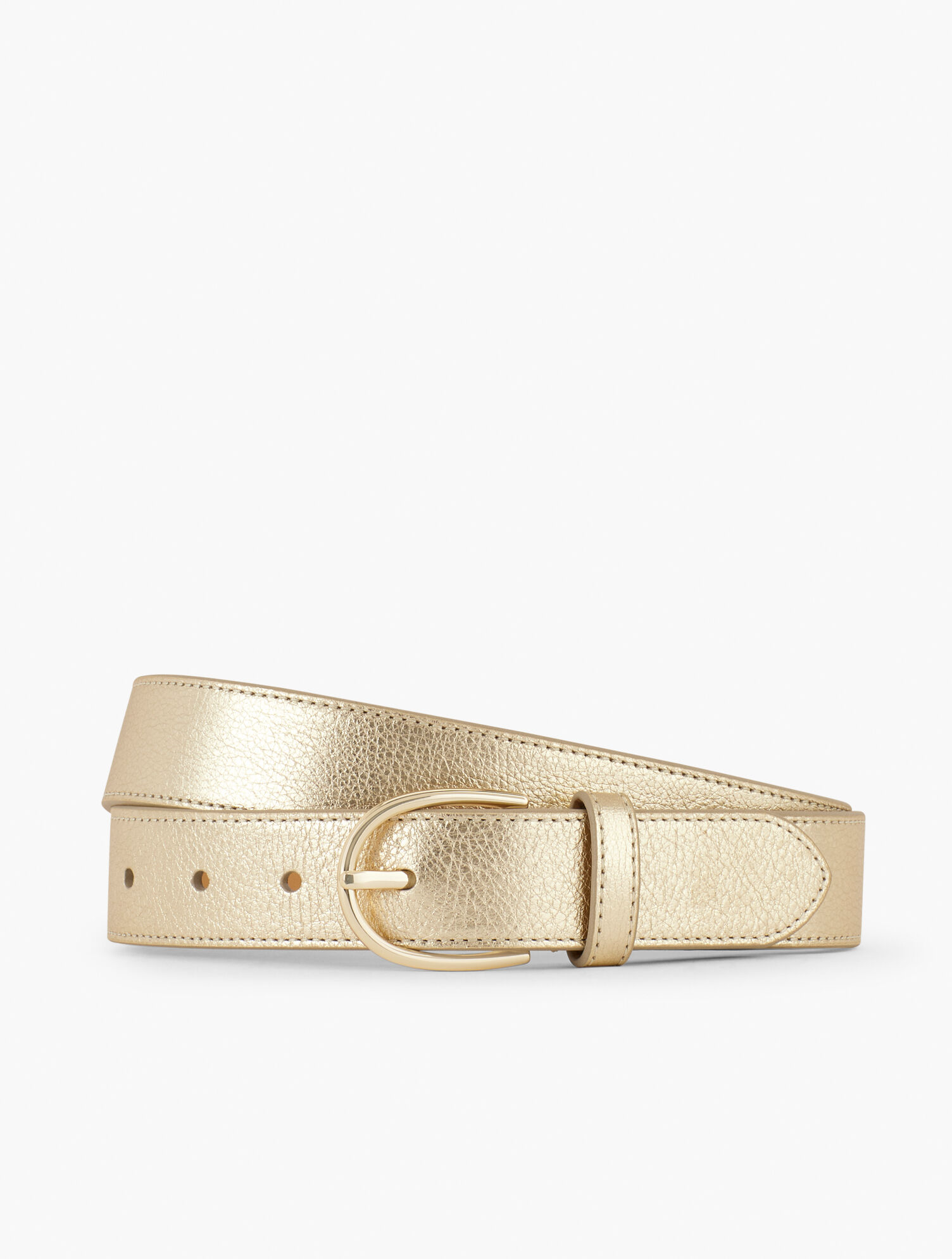 Sizing: XS-XL
Material: 100% leather
Stuart Weitzman Aleena 50 Metallic Lilac Block Slide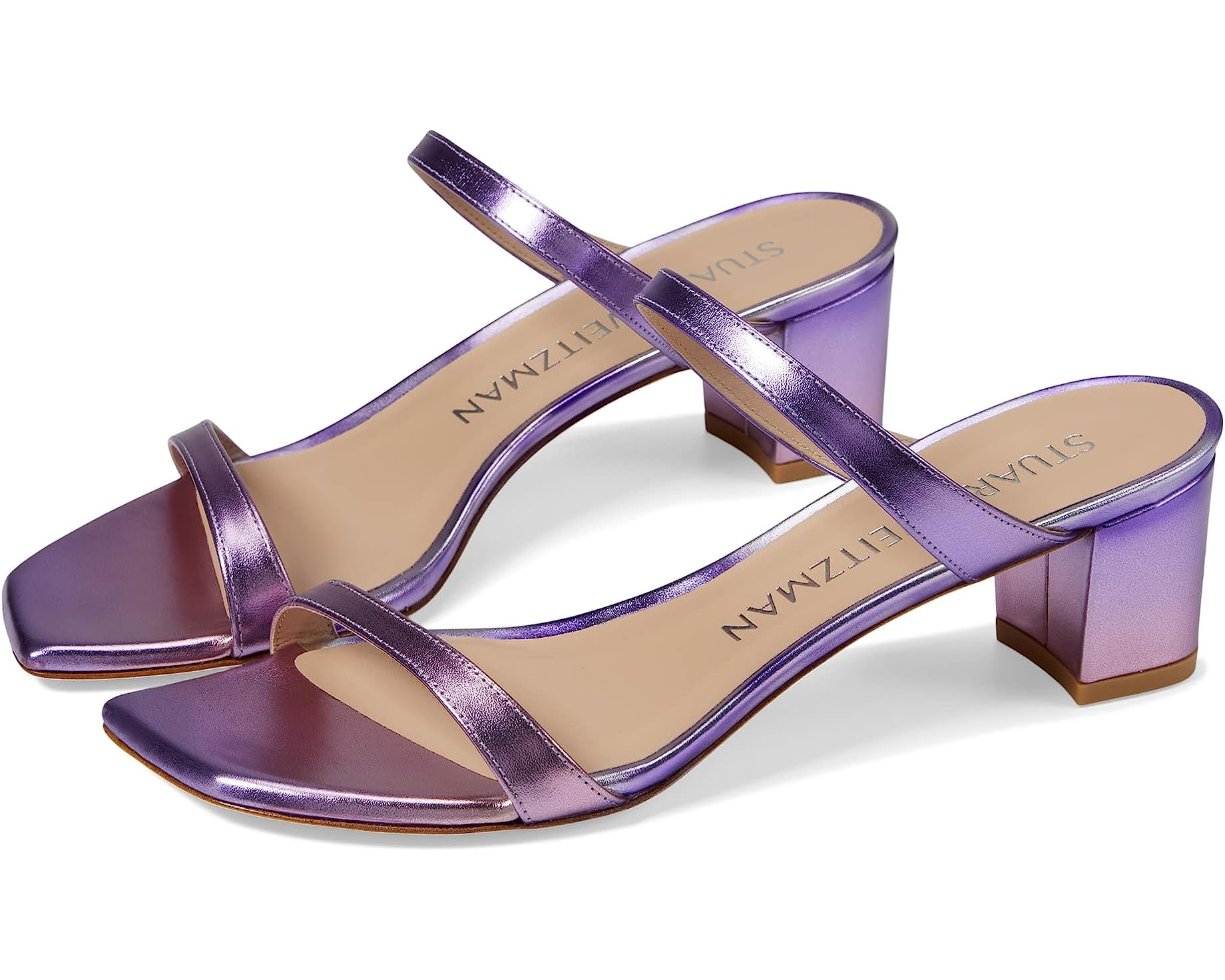 Sizing: 5-11M
Heel Height: 2.25″
Material: Leather upper, lining, and insole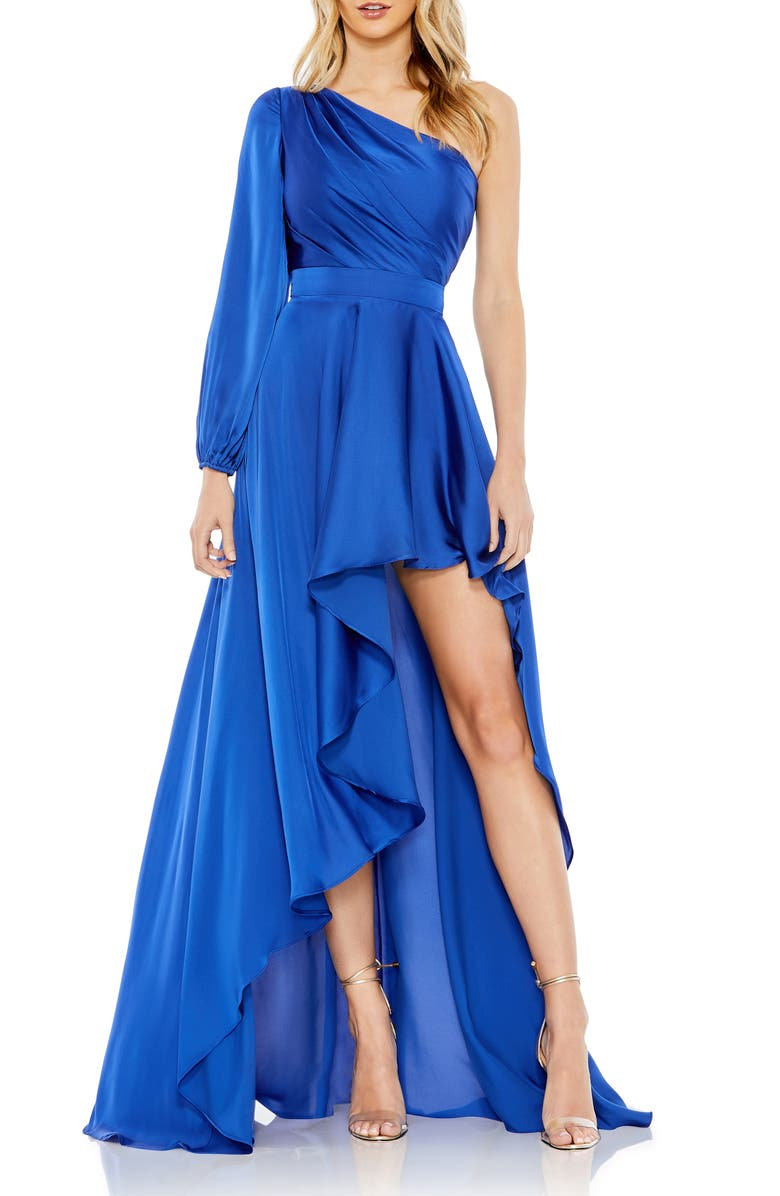 This is another great option for a metallic New Years dress. It's available at Nordstrom and Mac Duggal.
Sizing: 0-16
Fabric Content: 100% polyester
Naturalizer Vera Metallic Pink Heels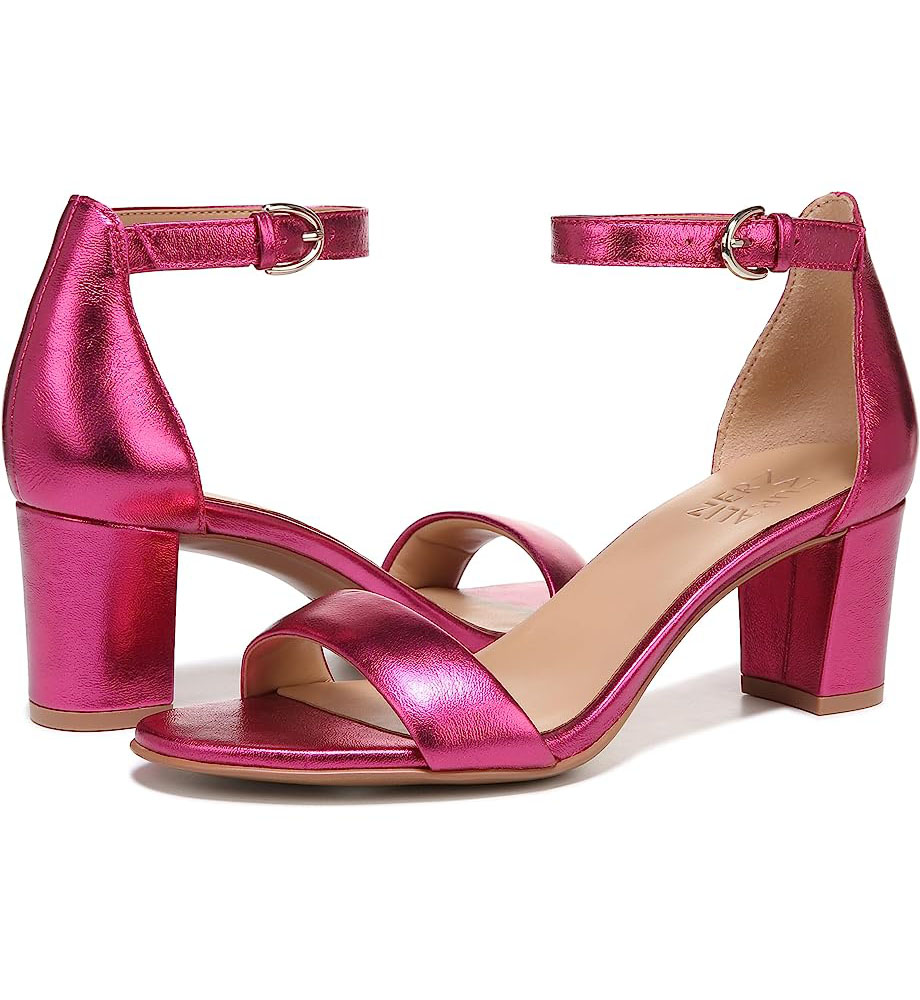 These metallic pink heels are available at Zappos, Nordstrom, and DSW.
Sizing: 4-13 Medium and Wide
Material: leather upper and synthetic lining with cushioned footbed
Maison Skorpios Adriana High-heel Metallic Turquoise Boots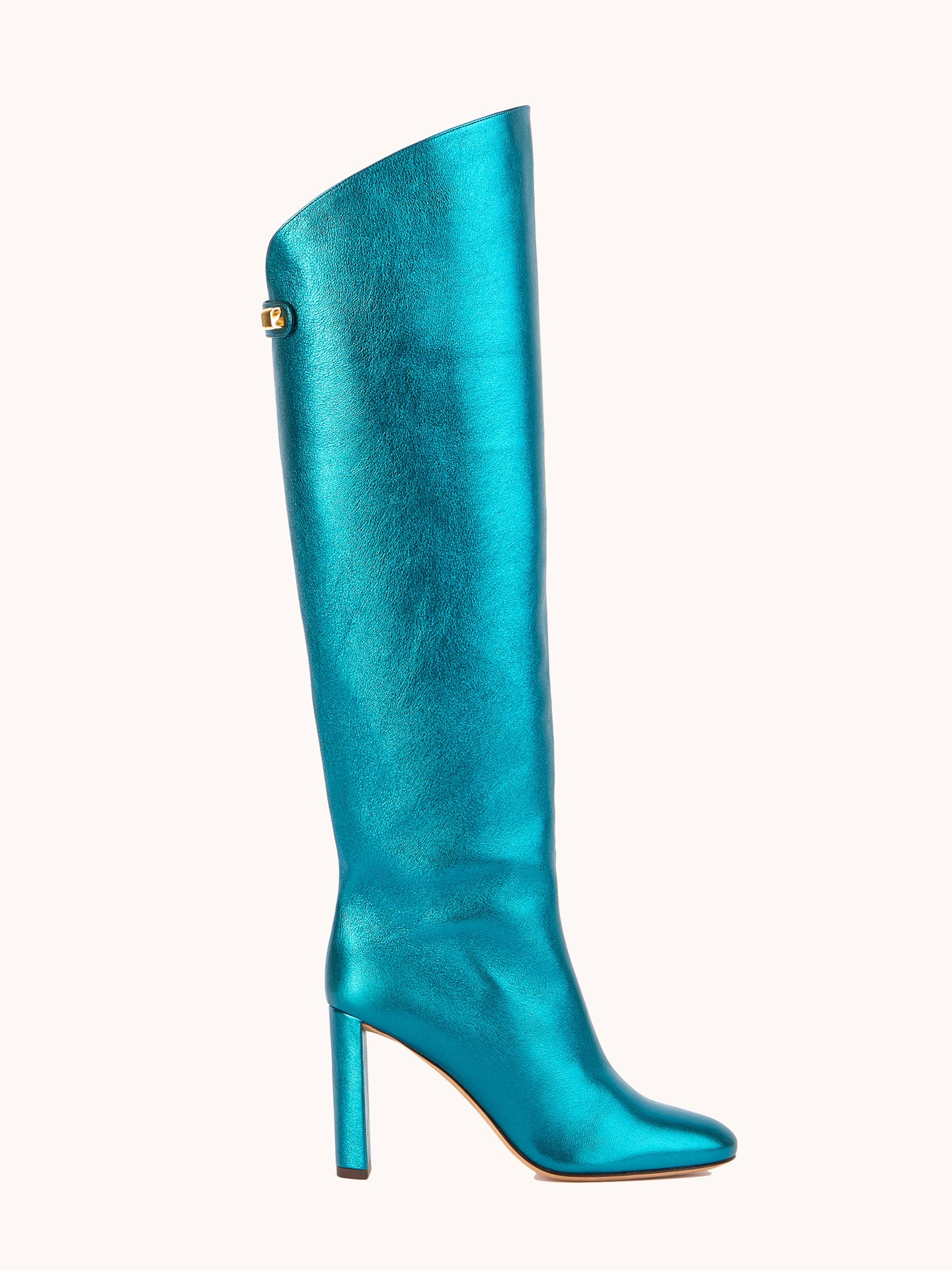 These metallic boots are available at Farfetch and Maison Skorpios.
Sizing: 36-42M
Heel Height: 3.5″
Material: Leather sole, goat leather lining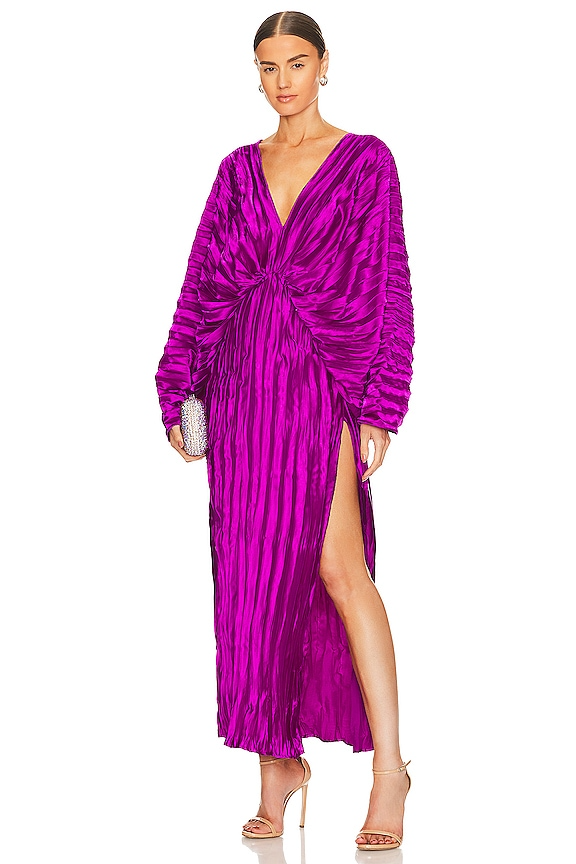 You may remember this frock from my party dress reel on Instagram. This might be my favorite idea for a New Year's metallic dress!
Sizing: XS-XL Runs very large. The xs is a size 6/8. Order 1-2 sizes down.
Fabric Content: 100% polyester
Sterling King Flashback Fold Drop Metallic Earrings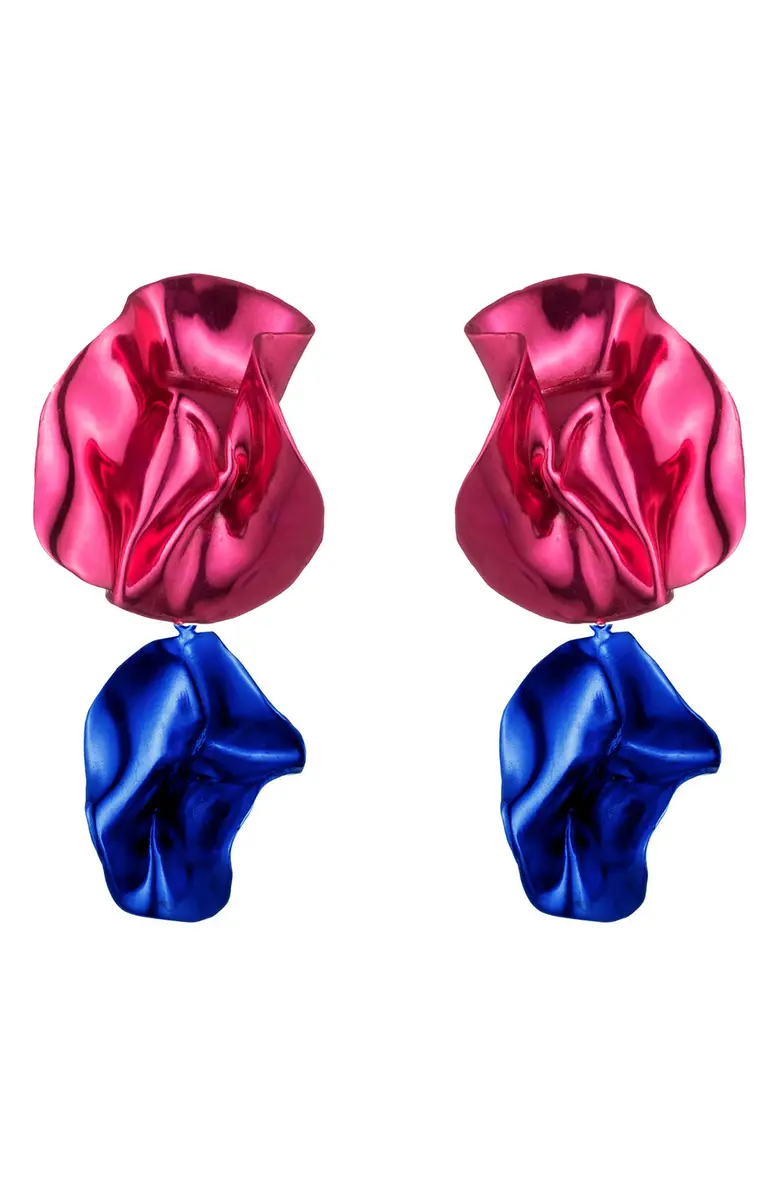 Sizing: 2″ drop; 1″ width
Material: Ceramic coating/sterling silver
Staud Nicolette Yellow Metallic Heels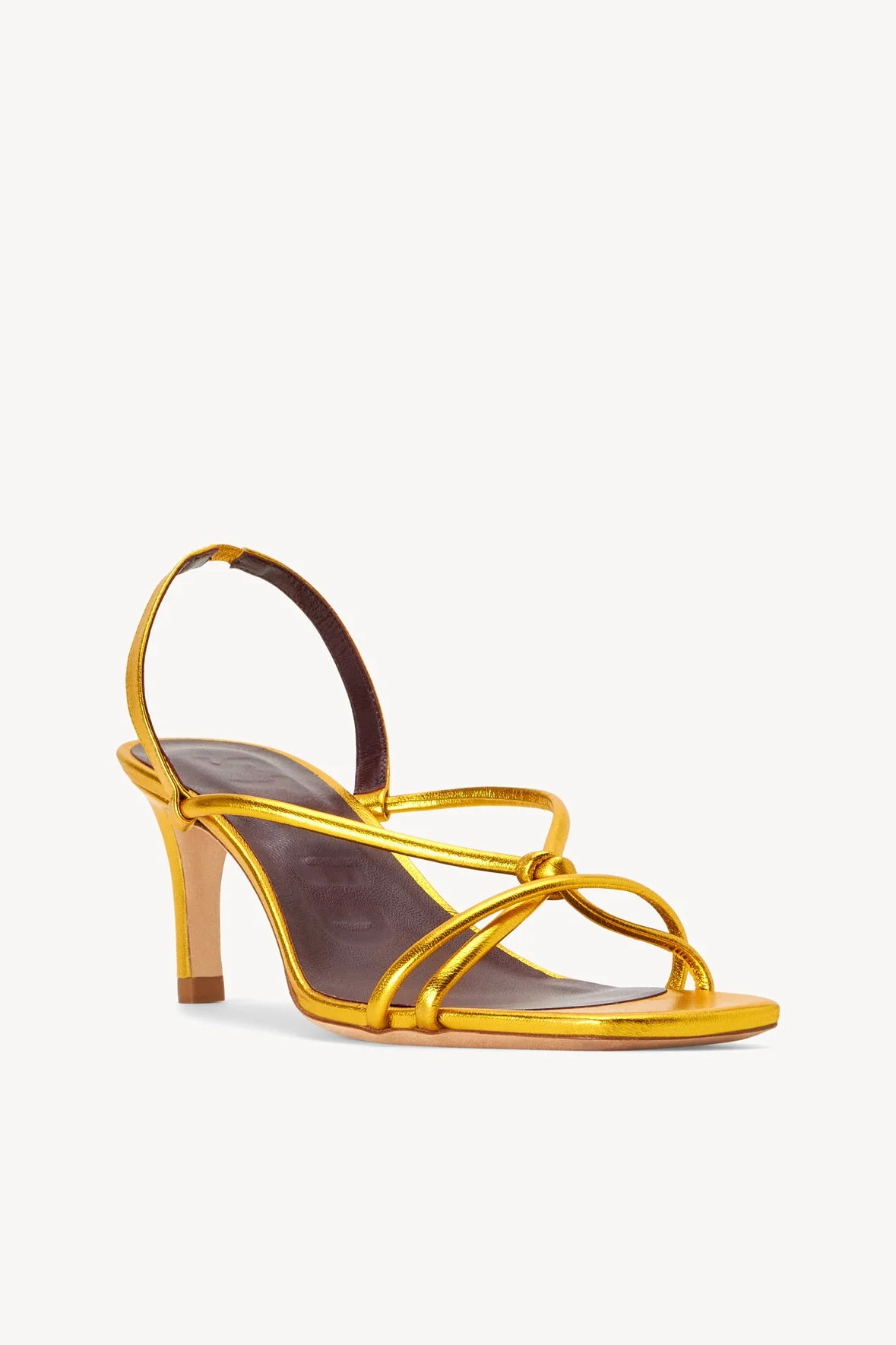 Sizing: 35-42M
Heel Height: 2.5″
Material: 100% Goat Leather, Self: 75% Cow Leather, 25% ABS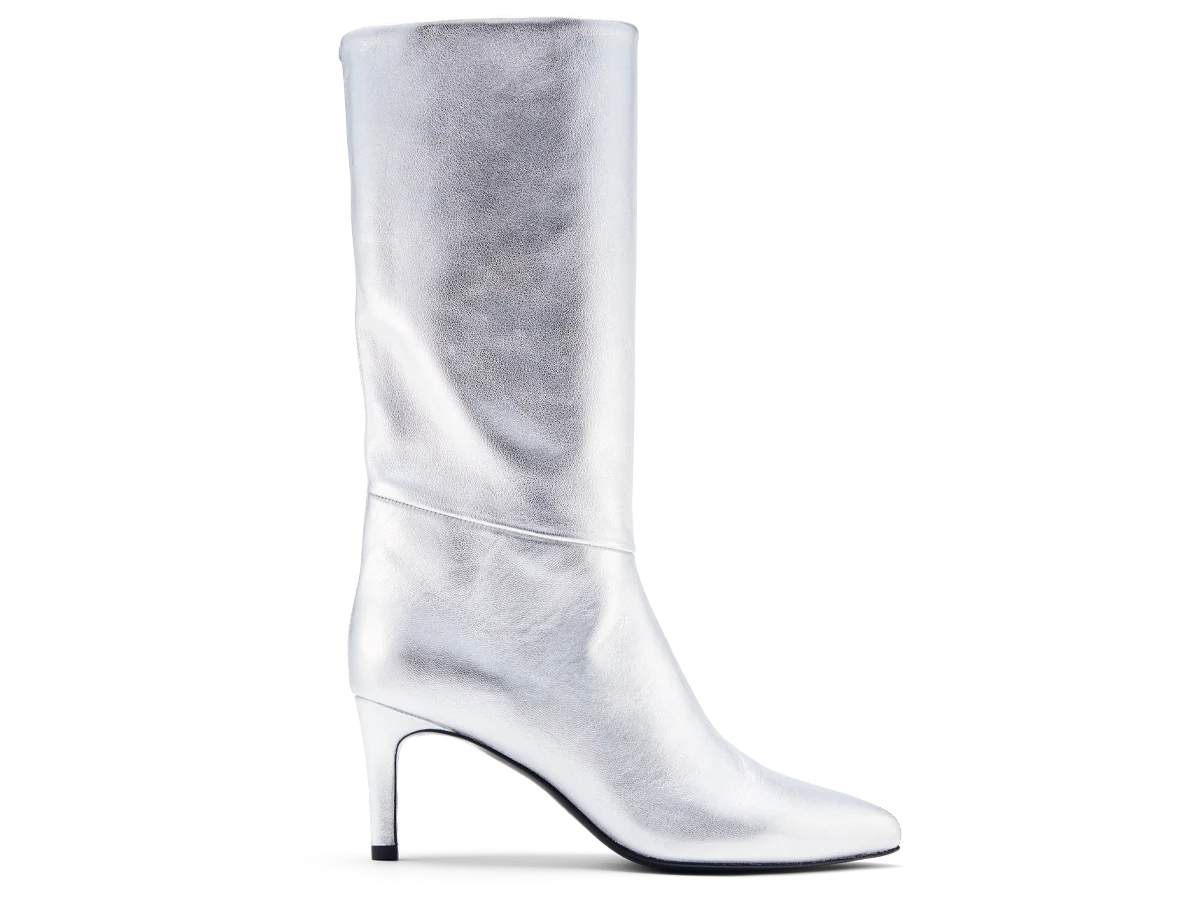 These metallic boots are fabulous — and oh-so-comfortable! You can see me trying them on with my full commentary on Instagram.  VStyle readers get 15% off your next Inez purchase with code: vstyleblog15
Sizing: 6-10.5M
Heel Height: 2.8″
Material: Leather with rubber insert
Alexis Bittar Crumpled Metallic Gold Earrings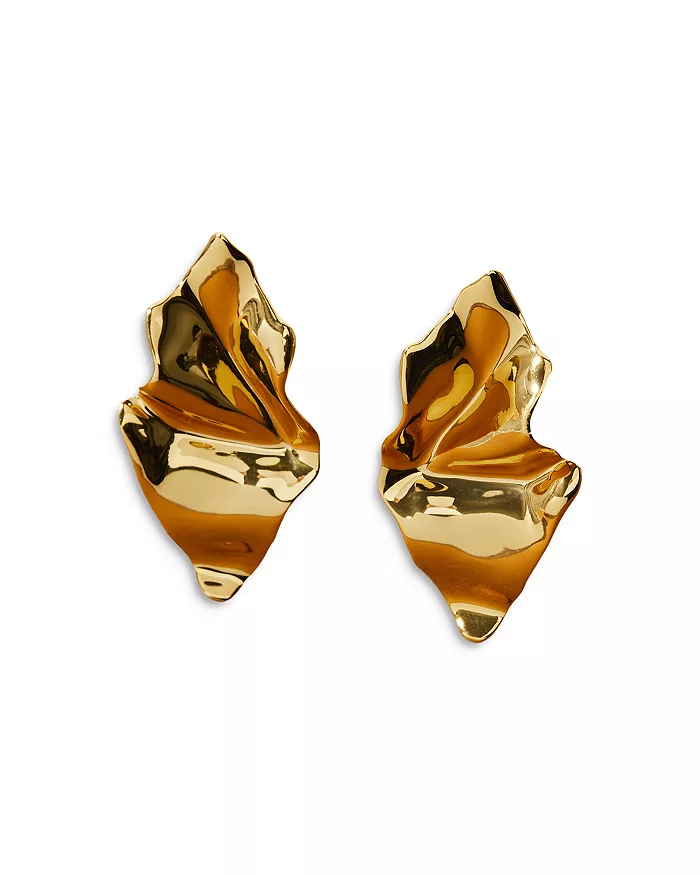 These metallic earrings are available at Alexis Bittar and Neiman Marcus.
Sizing: 1.25″ x .625″
Material: 14k gold plated brass, surgical steel posts
Mia Esma Knotted Metallic Sandals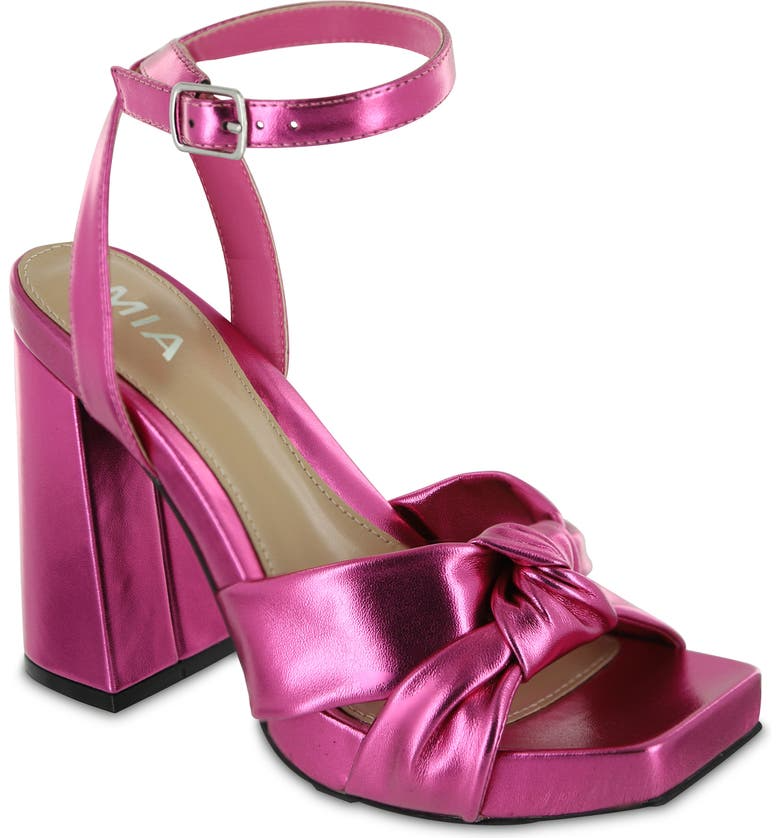 These metallic sandals are available at Nordstrom, DSW and Zappos.
Sizing: 6-10M
Heel Height: 4″
Material: Synthetic upper, lining and sole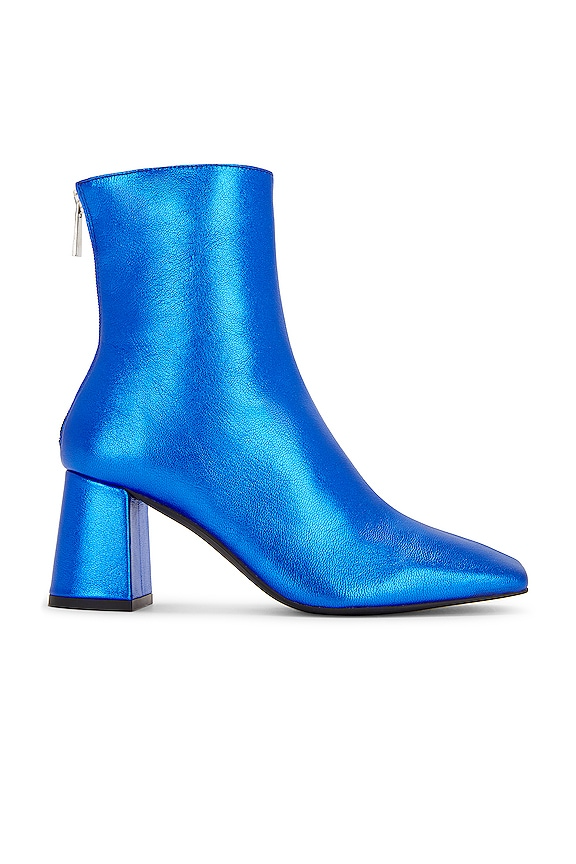 Sizing: 36-41M
Heel Height: 2.5″
Material: Leather