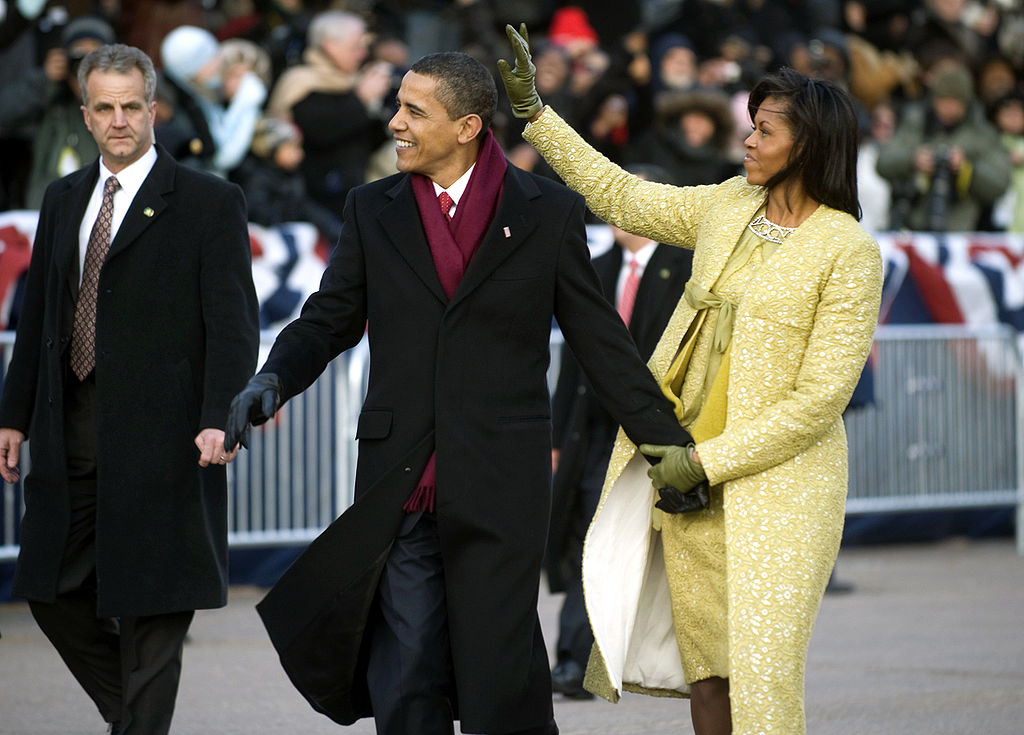 J.Crew is an interesting brand for women. It has always been a little overpriced and boring, with an odd fit. Nowadays though, it seems to have a real handle on the stylish vibe with some timeless on-trend items and fabulous accessories. Although I must say the fit is still often odd. How many times have you walked into J.Crew, tried a pair of pants on, stood in front of the mirror, and stared at the unflattering reflection? Seemingly for a more full-bottomed woman, I find that their pants and slacks, and sometimes their dresses, seem to add weight to a woman's lower half, instead of slimming it. I have only been able to find one style of J.Crew pants for my "hippy" clients that actually flatters instead of fattens.
Michelle Obama Wears J.Crew
One person who is loving J.Crew is the first lady. Michelle Obama wears J.Crew on a semi-regular basis. I'm guessing she has tailored many items, since J.Crew skirts tend to fall straight at the knees instead of coming in slightly like a flattering skirt should. She has been photographed looking absolutely fabulous while wearing many of J.Crew's pencil skirts, cardigans and tees this year — which may be why this brand is doing so well.
J.Crew Group Inc. announced this month that its profit more than doubled in the third quarter as sales rose by a double-digit percentage. The results sent its stock surging in after-hours trading after the retailer beat Wall Street consensus estimates for profit and revenue. The Associated Press said its gross margin grew to 48.4 percent of revenue from 41.6 percent a year ago. CEO Millard Drexler gives credit to doing simple things well. "It's about product, it's about quality, it's about design, it's about creativity." I suppose, but I think it has more to do with Michelle Obama and the brand's relatively recent lean towards on-trend styles.