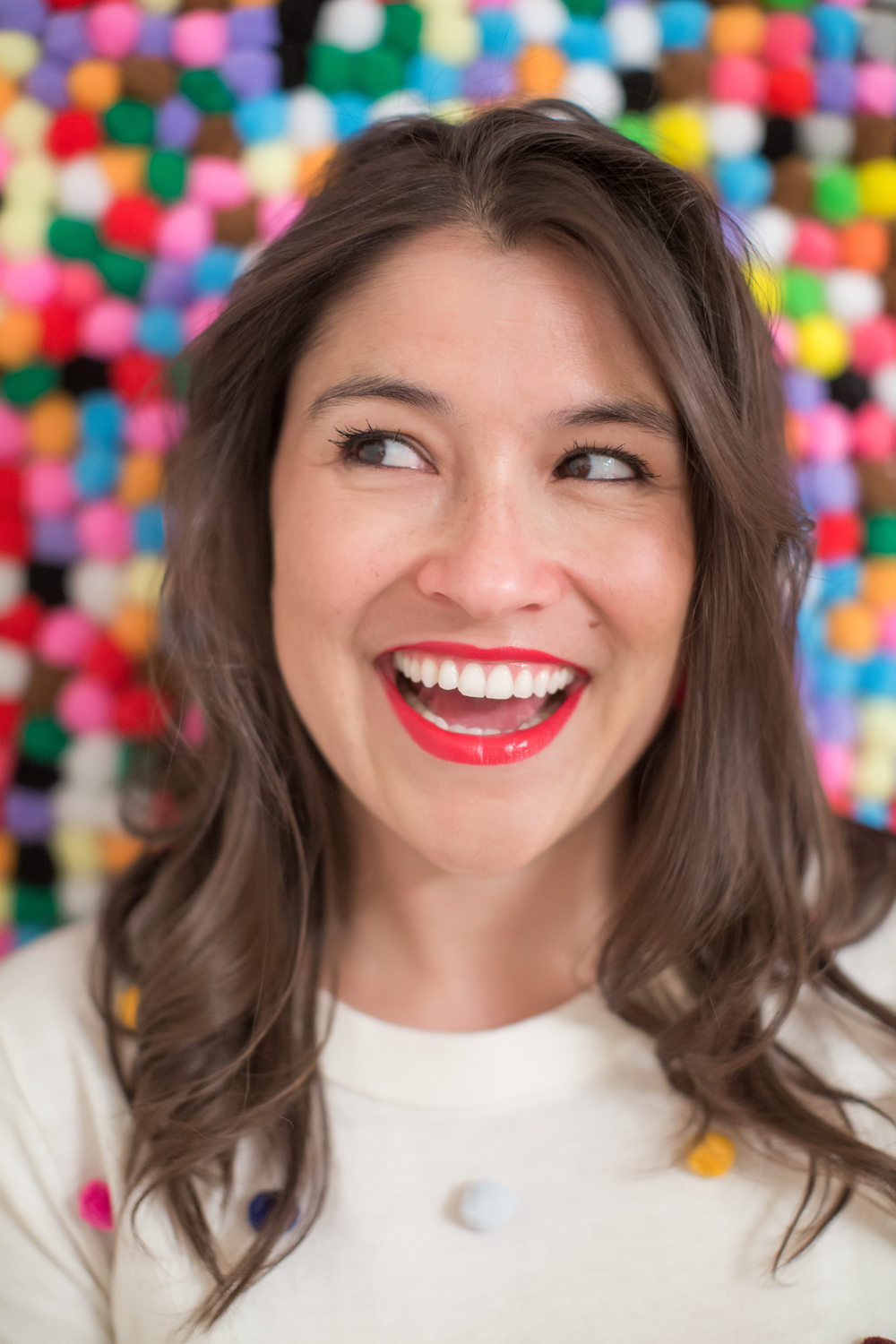 As I am spending more time with an older demographic, I am noticing teeth more. Or to be more specific, what can happen to teeth if you do not have proper dental care. Yellowing aside, a lot can go wrong, from gum recession to an unexplained presence between the teeth that seems to have resided there for at least a decade. This new aesthetic fear combined with my traumatic dental history has me in top form when it comes to my current dental care.
Teeth Cleaning Every 3 Months
I didn't go to the dentist until I was 15 years old. I had to get 5+ cavities filled and a root canal. I continued to have a spotty schedule with the dentist that resulted in constant cavities and horrific experiences. I finally got a handle on my dental care in my late twenties when I decided that the only way not to have anxiety around the dentist was to make it a part of my lifestyle. Now, I get my teeth cleaned every three months. Not much can go wrong with your teeth in three months. It has changed my life. I love seeing that appointment come up on my calendar every quarter.
Brush Twice A Day With A Super Soft Tooth Brush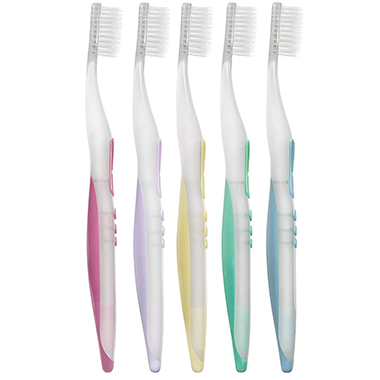 I am not a dentist, but the consensus is brushing too hard and using hard-bristled toothbrushes are one of the causes of gum recession. To prevent this kind of gum recession, we need to use soft-bristled toothbrushes. My gum recession is already underway so I am manic for soft bristles. I also much prefer the feel of an uber soft toothbrush. In particular, I adore the Nimbus Microfine toothbrush. One of my favorite clients introduced me to it. (Thanks Mike!)
As for my toothpaste, I am a big fan of Sensodyne Pronamel with gentle whitening. I like the subtle and refreshing taste and never have issues with it. Does it really whiten? I honestly don't know. I have been using it so long that maybe it is whitening and I don't know it? My teeth are not especially white though.
Floss Every Night And Everywhere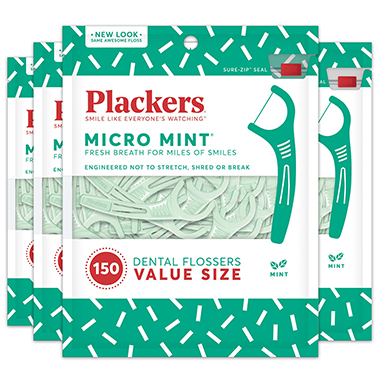 I floss every single night. I am religious about this. And I recommend you join the order. Flossing every day without fail means no cavities, no gum bleeding, and my breathe never gets gross. I know dental experts prefer that we use standard floss, but I am devoted to Plackers Micro Mint Dental Flossers. The professional complaint is that flossers can't reach around the tooth like string floss. But I can't emotionally cope with using string floss every day, so I make sure to really angle the flosser down the side of each tooth – front and back – to get the most out of it. I also make sure I am never without them. I put the Plackers Travel Case with 12 flossers everywhere. I have one in my desk, my makeup bag, my travel bag, my car, and my purse — just in case a piece of steak or strawberry seed gets stuck in my teeth when I am out in the wild.
If I do use string floss, I use Johnson + Johnson Listerine Gentle Gum Care Mint Floss with cinnamon. It is so soft and thick. My hygienist recommended it to me for my front teeth that are not as tight as my other teeth. It really helps to get everything out and is so easy to use. It also doesn't hurt my fingers like other floss.
CloSYS Mouthwash Every Night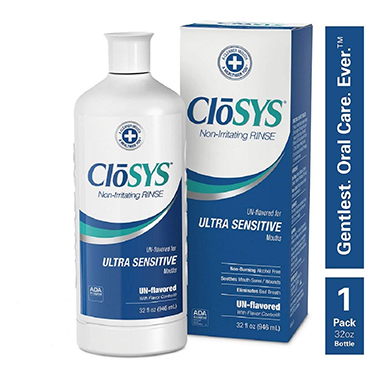 I was very anti-mouthwash for so long. The alcohol in it burned and dried out my mouth, and killed good bacteria with the bad. It also left a gross aftertaste. Then, the same hygienist mentioned above introduced me to CloSYS. No alcohol, no burning, and my mouth has never been healthier. This has made all the difference in my dental care. I cannot recommend it enough. I use it every night and will never be without mouth wash again.
Teeth Facial A Few Times A Week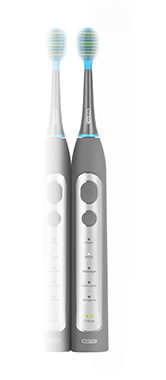 My newest hygienist recommended I use an electric toothbrush for my back molars as a manual toothbrush is just not as effective in the cramped space back there, so a few times a week I use CariPro Ultrasonic toothbrush by Smile Brilliant as a sort of a facial for my teeth. It is a serious cleaning. Without a doubt, my teeth have never felt more clean after using it. Combined with the entirety of my dental care, I wake up without morning breath — it's somewhat shocking. Plus, it's far more enjoyable than using a toothbrush. I know this sounds strange, but I find myself working too hard to get my brushing done when I am the one in charge of the brushing; it kind of strains my neck, and my wrist has so much tension. When I use the CariPro, I put it on the sensitive setting and relax. I let it do the work as I move it back and forth across my teeth instead of the aggressive speed and pressure I can't help but use with my manual toothbrush. If I use this fancy toothbrush every night my teeth get whiter, but my paranoia for gum recession limits me to a few times a week.
My blog posts are my honest and personal opinion. Sometimes my content includes products sent from brands or PR firms. In this case, I was sent a sample from CariPro.