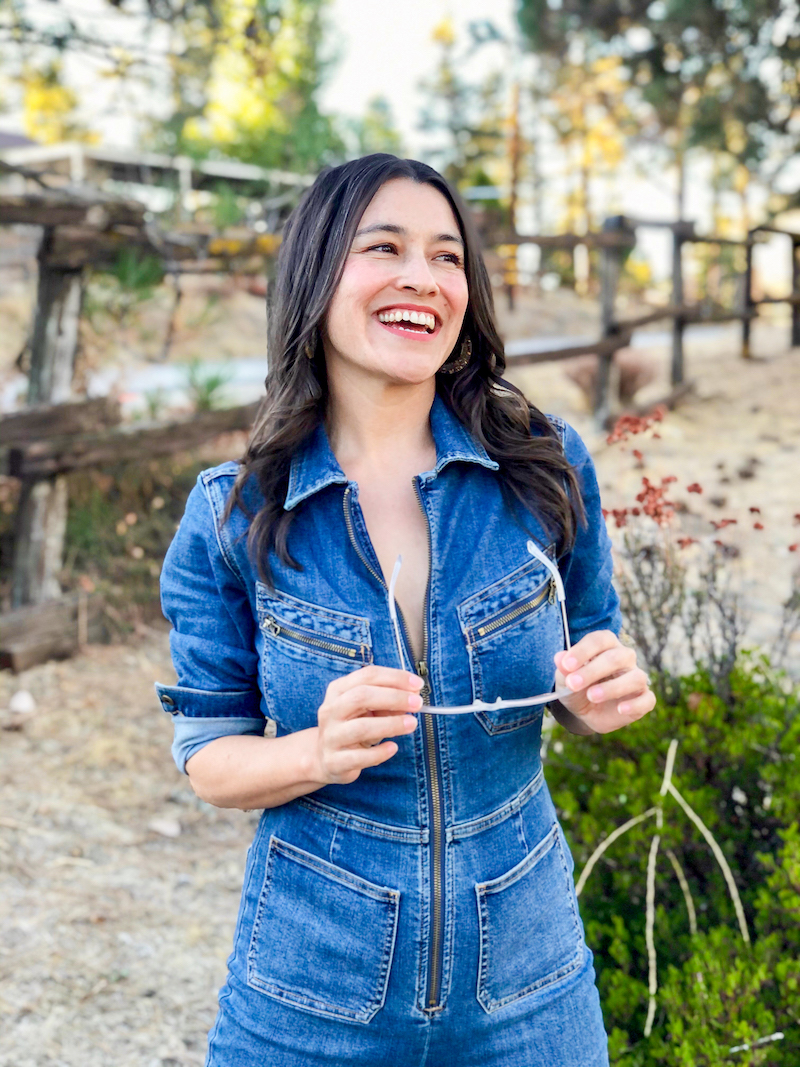 Women's denim jumpsuits and rompers can be intimidating. Hell, jumpsuits in general are intimidating. You have to pee topless and most of them have the uncanny talent of adding 20 pounds — you know the poofy jumpsuits and rompers I'm talking about. So, when a flattering jumpsuit comes around, I need everyone to know about it. And when that jumpsuit is denim? Get ready for the bullhorn. I am officially a denim lover, and I'm not alone. Denim's versatility is incredible. It goes with every skin tone, and almost any shoe color. A jean jumpsuit is a must-have for my fashion-forward followers.
The Best Denim Jumpsuit
First of all, I have found the absolute best denim jumpsuit. I cannot rave about it enough. Made by Free People, the Lenox long sleeve, zip-up skinny leg denim jumpsuit is emphatically flattering, deliciously stylish, sexy, and stupendously comfortable. It is made from:
2% Elastane
43% Viscose
33% Cotton
5% Polyester
17% Lyocell
Its comfort comes from the softness of the denim and the perfect amount of stretch. You'd think the stretchiness would mean the fabric is thin or won't hold in your body well, but you'd be wrong. It has just enough stretch for incredible comfort and a flexible fit, but enough structure to hold in your belly a bit. And you don't have to wear a bra if you don't want to — I don't. Last, but not least, it comes in four different colors.
Below are my other favorite denim jumpsuits and rompers. They are only slightly less amazing than the Lenox jumpsuit. I own a bunch of them. There is no harm in owning more than one denim jumpsuit. I tend to wear my full sleeve Lenox denim jumpsuit on cooler days and my sleeveless denim jumpsuits and rompers on warmer days.
How To Wear A Denim Jumpsuit
Can you wear a full sleeve denim jumpsuit to work? If you are in a creative industry, yes. Otherwise, a denim jumpsuit is really for play. Consider it your playsuit if you will. I have had clients wear them on casual dates, lunch, errands, or in this current situation, outdoor social distanced gatherings.
My preferred footwear for a denim jumpsuit are pointed toe booties or flats. Sandals also work. For a denim romper, I prefer booties, moccasins, and sandals. Definitely skip sneakers with full length denim jumpsuits. It's probably best you skip sneakers with denim rompers as well, unless they're very slim sneakers, like Keds.