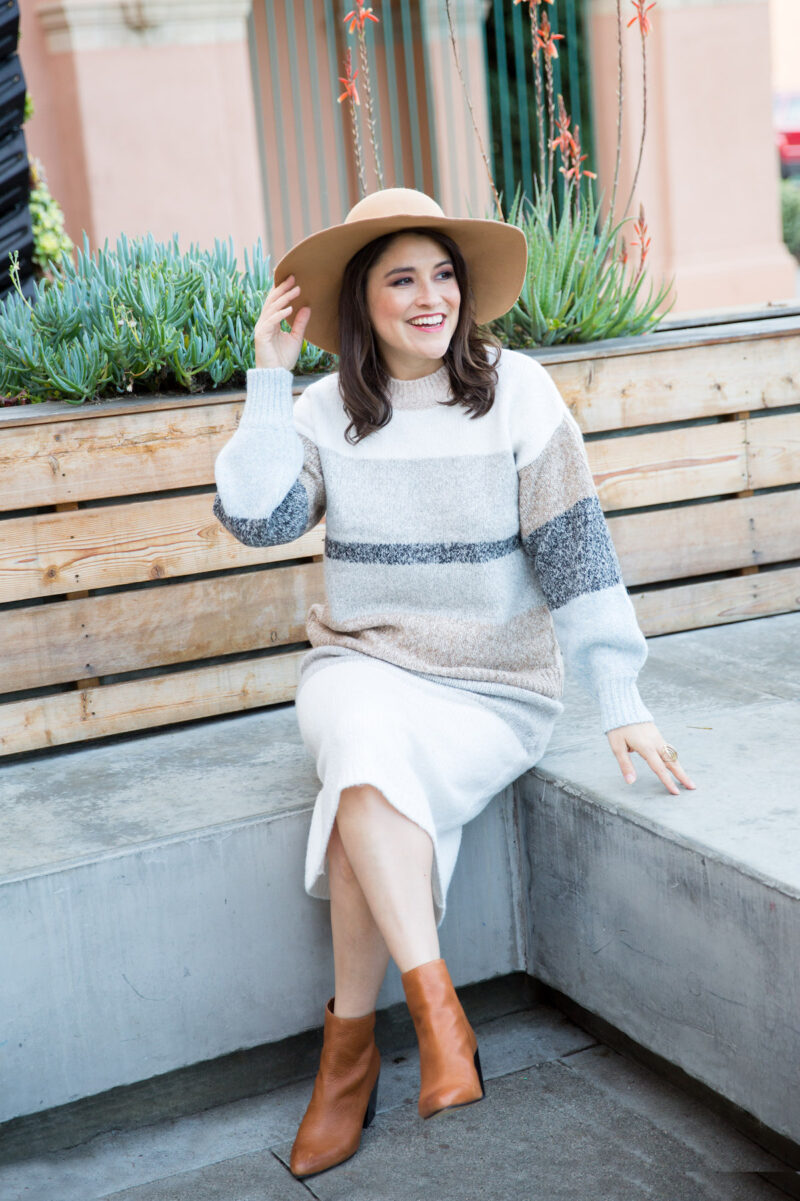 The sweater skirt set is the freshest thing I have seen this winter. It is so unique, but without being uncomfortable or outrageous. In fact, it is very comfortable and perfectly 'rageous (new word, y'all?).
Where To Find A Sweater Skirt Set
Finding a sweater skirt set is difficult. Finding one that doesn't itch is a whole other devil. This trend hasn't really hit enough designers and stores, so you have to dig. My favorite is the Lou & Grey sweater skirt set I'm sporting, but those cheap trendy online stores, like ChicWish and Shein, have quite a few that are supremely stylish. Note: I have used ChicWish; they are reliable, but run incredibly small. Shein I have not used yet. You can see all the wonderfully weird retailers that have made the delicious sweater skirt set, below.
Sweater Skirt Set No-Nos
I am not a fan of the crop top sweater skirt set or the super short sweater skirt. Skip the overdone sexy sets, and stay sophisticated with a midi-length sweater skirt. You also shouldn't wear flats unless you are very tall and want to rock the chunky sneaker, a la fashion week goer. My absolute favorite way to wear a sweater skirt set is with a heeled bootie with a pointed toe. This will fight the shortening aspect of the sweater bulk and elongate your look and your legs.
Where To Wear A Sweater Skirt Set
A sweater skirt set is perfect for work if it's not too tight, too short, or too sloppy. Just pair it with work appropriate booties. I also say sport it to a casual dinner or happy hour. As for the evening, the tighter versions, like the green DVF goodie featured above, are definitely worthy of a night out with the girls or your lover. But most sweater skirt sets don't feel festive enough for a wilder Saturday night. That's your call though.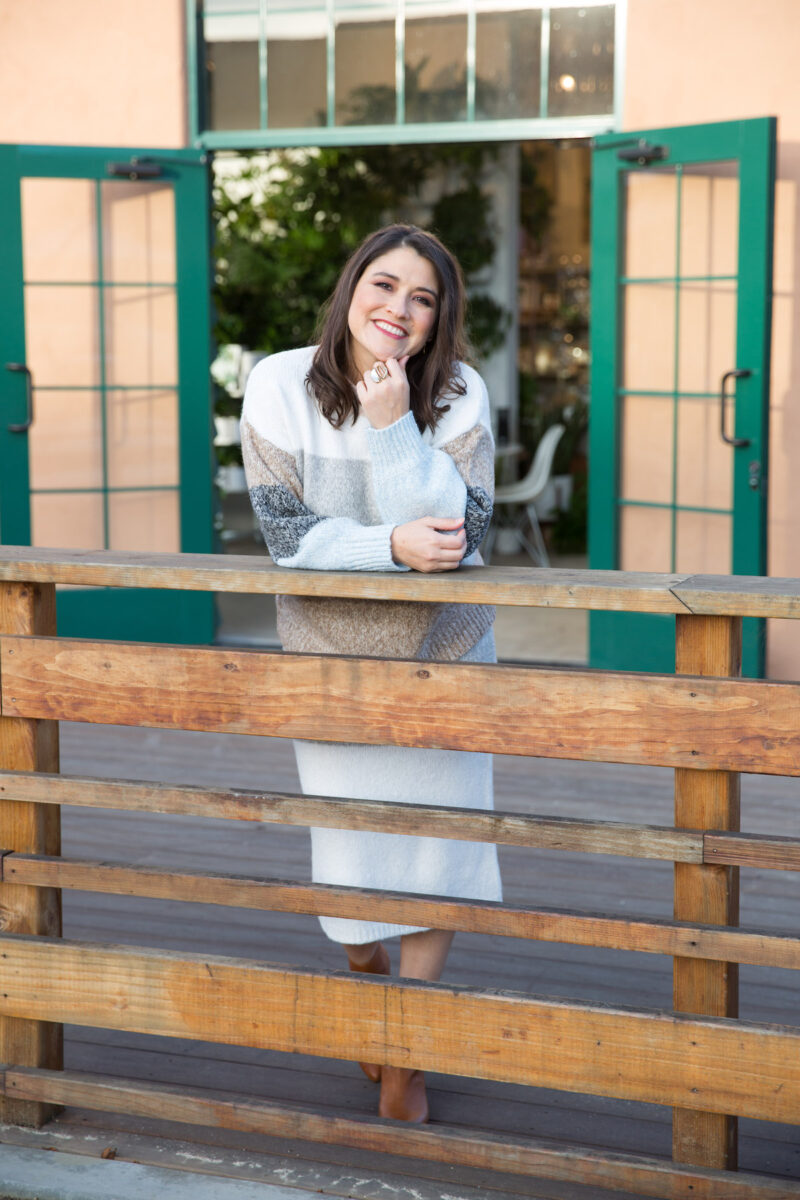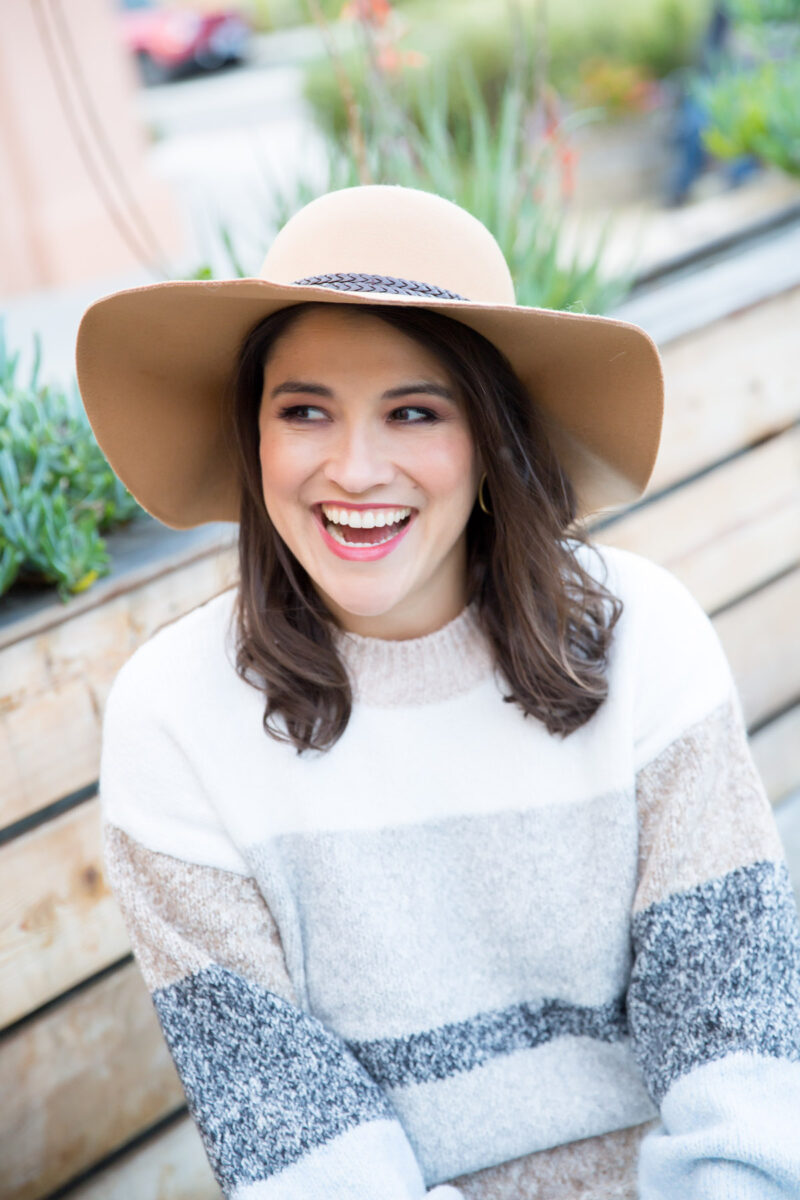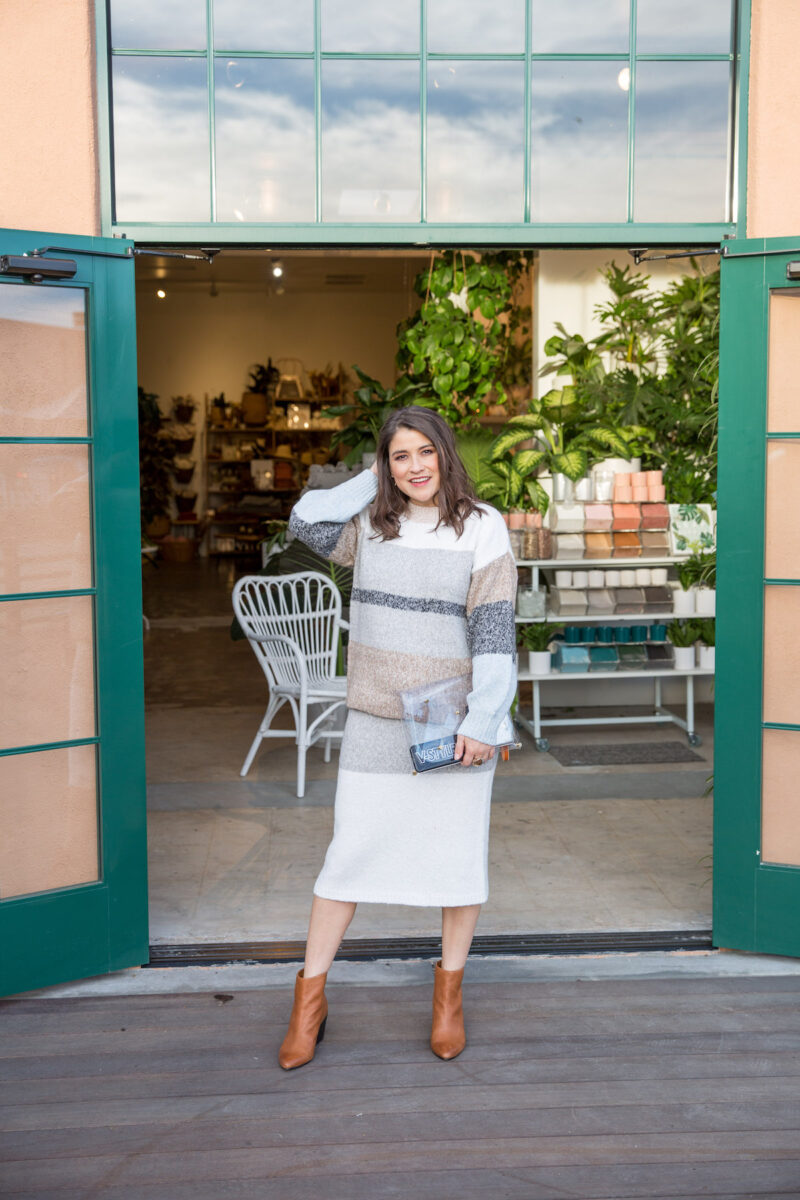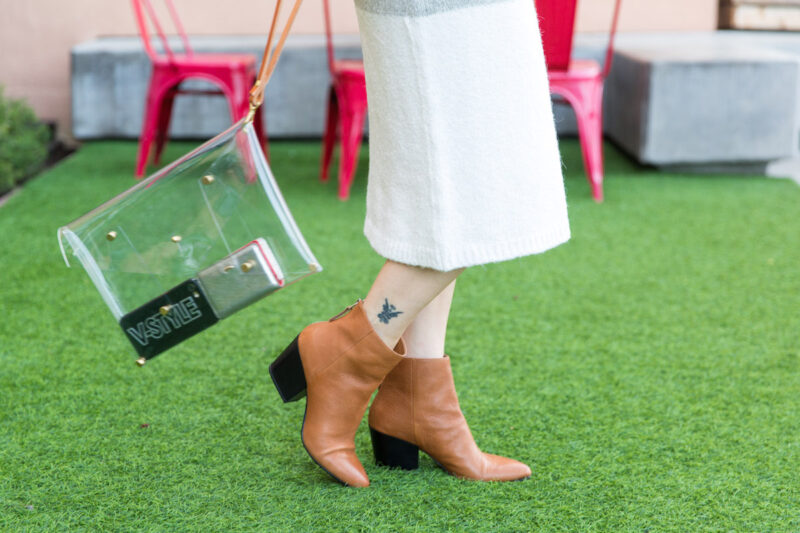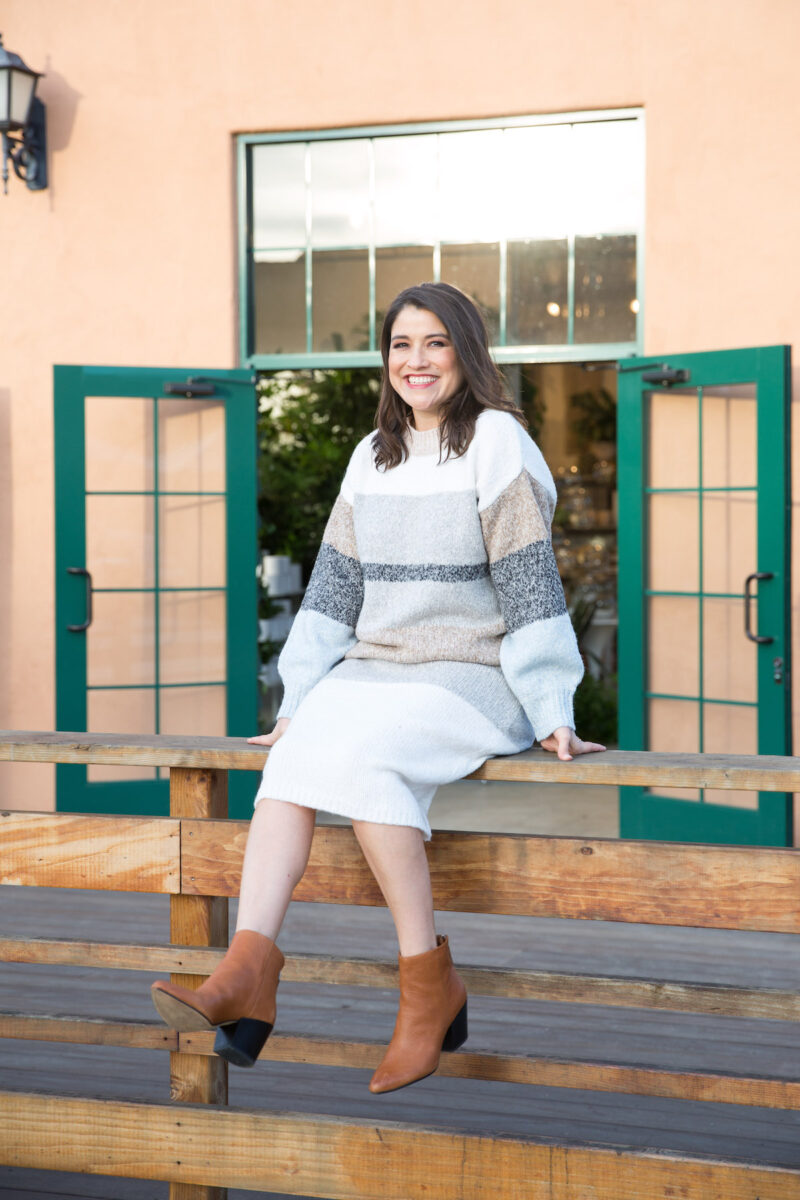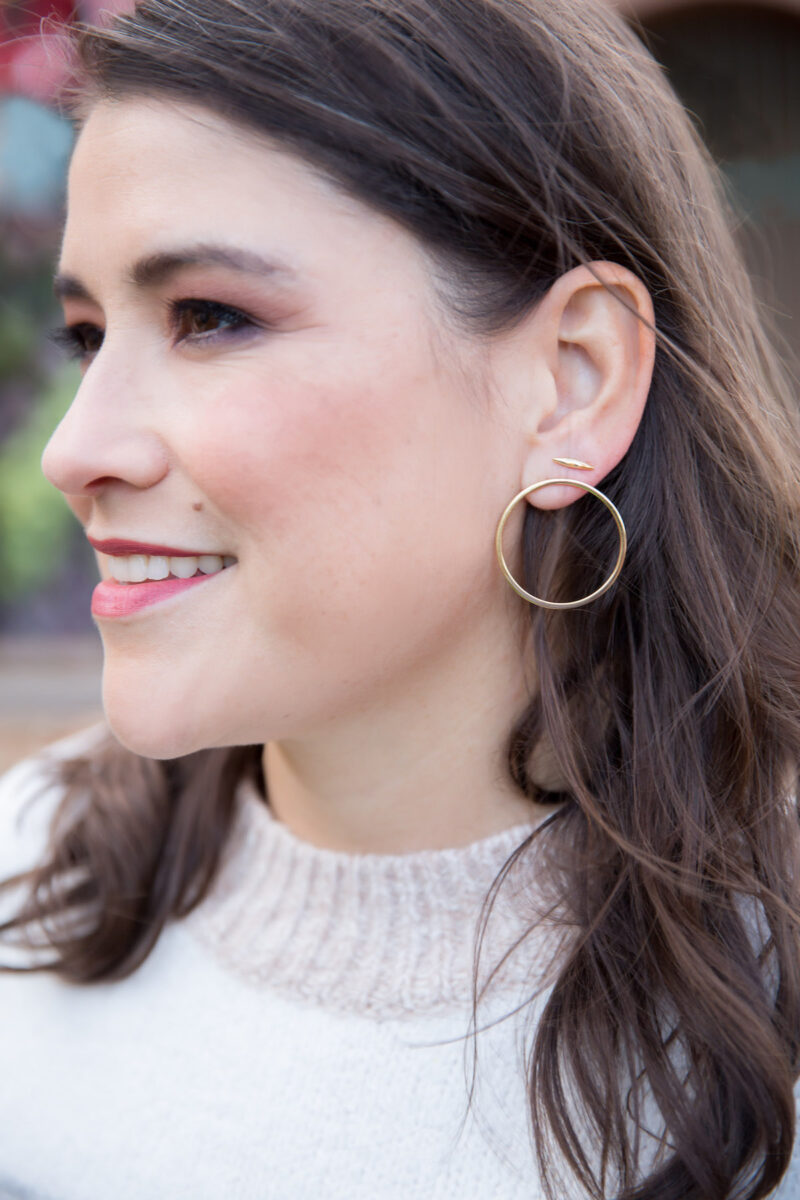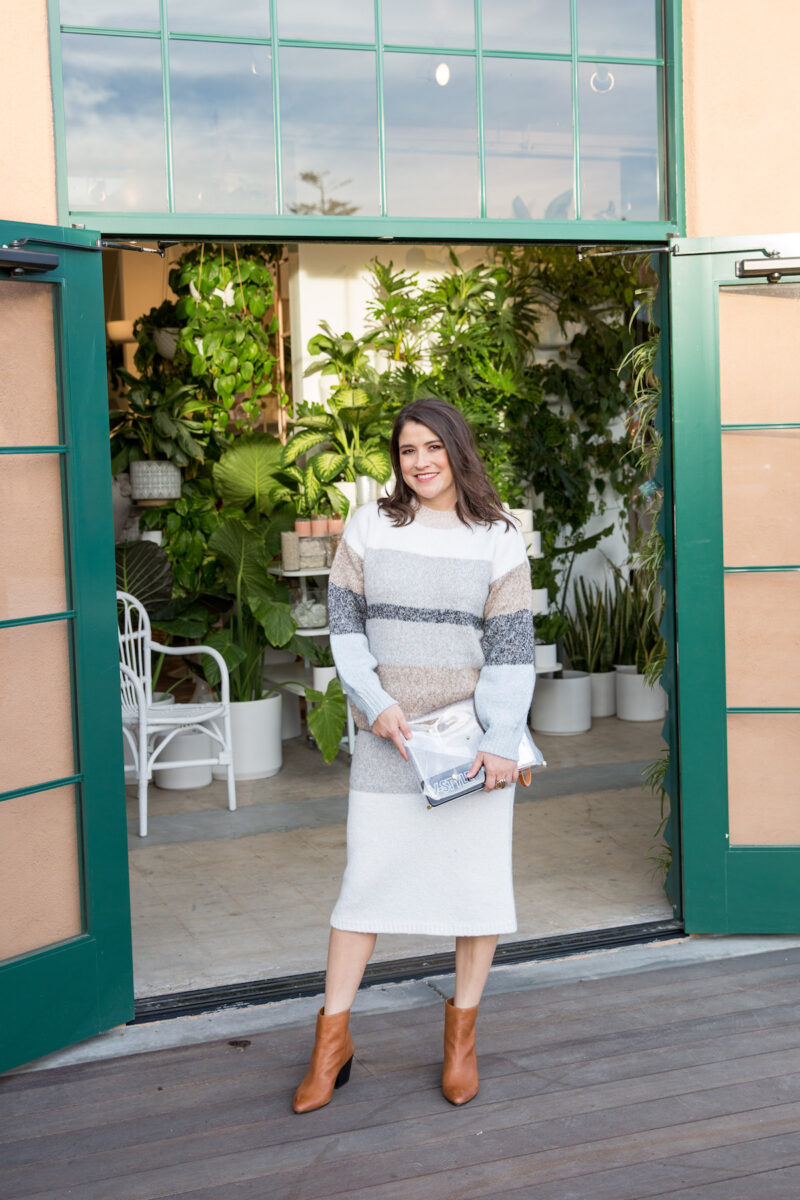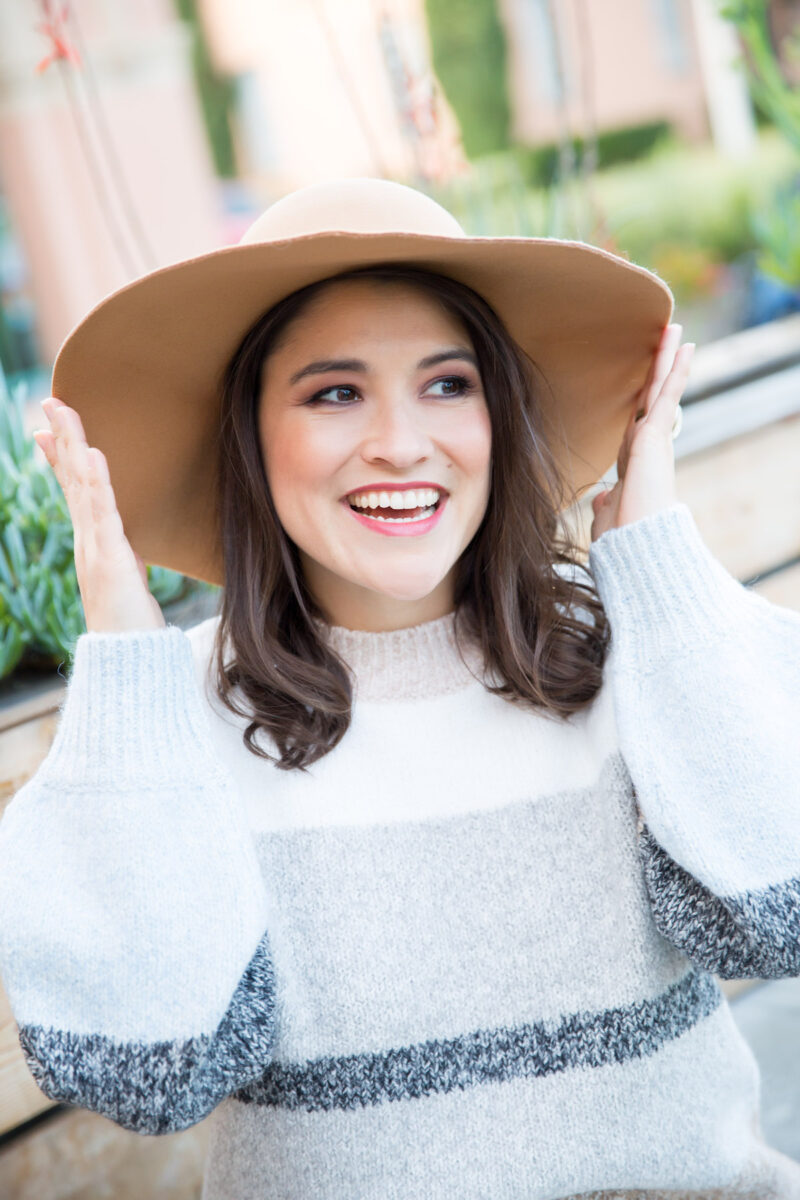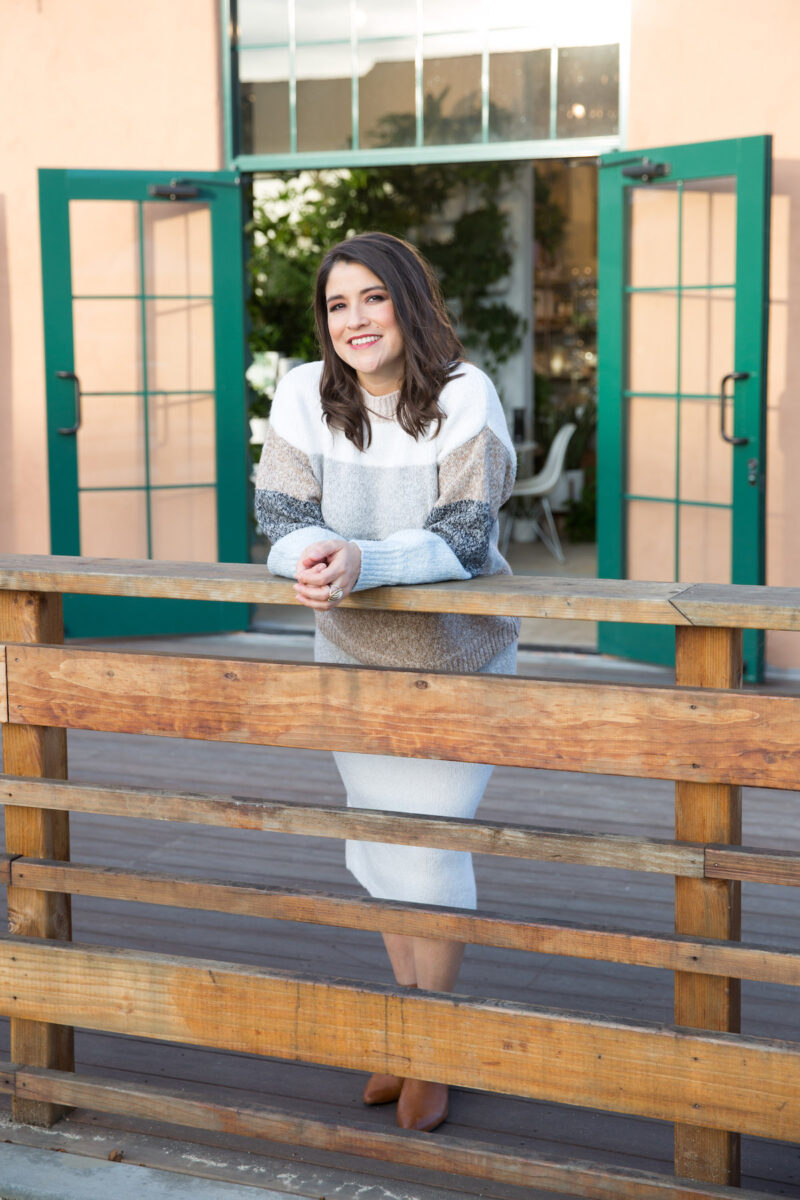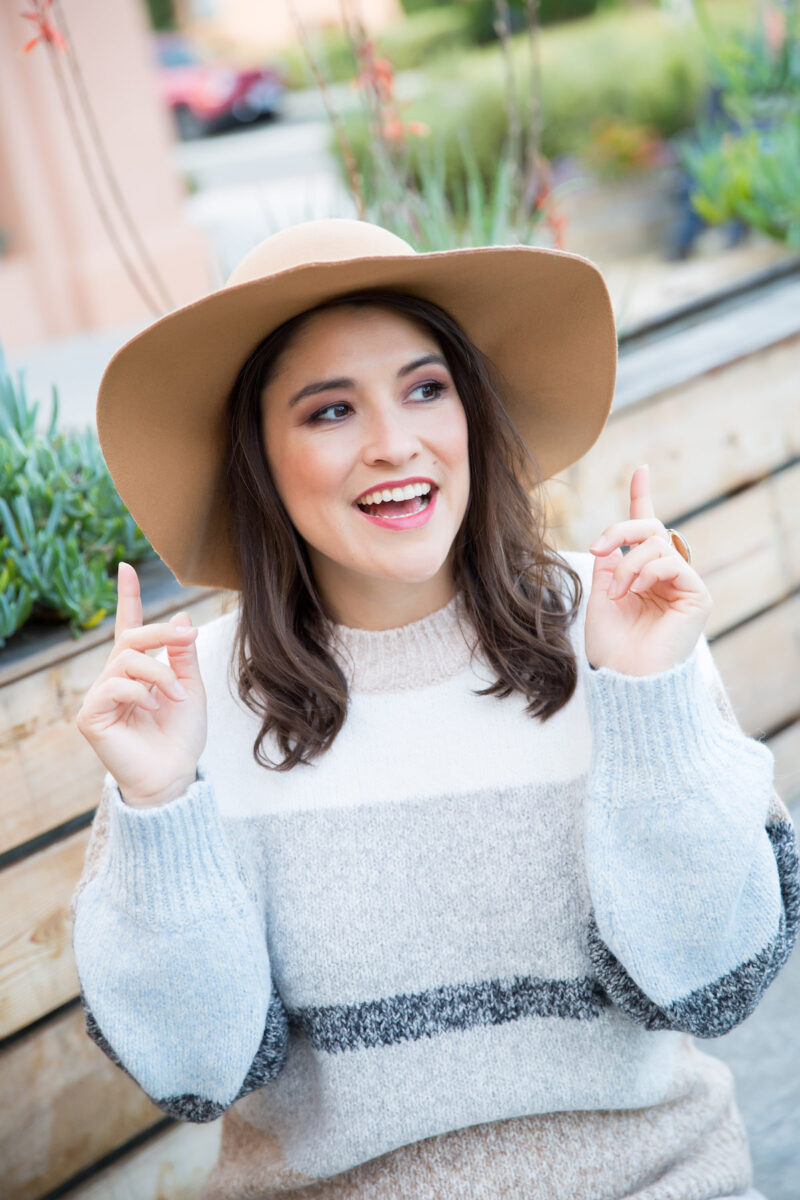 Photos by Dayley Photography
Makeup by Antonella Annibale
My blog posts are my honest and personal opinion. Sometimes my content includes products sent from brands or PR firms. In this case, I was sent a sample from Tenth Street and Sax B. If I am sent something that is unimpressive or boring I don't write about it.