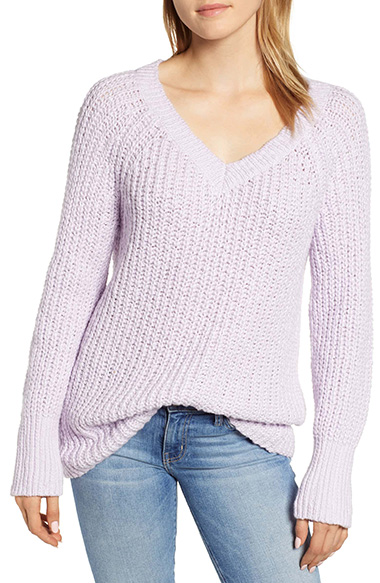 Over the past two years, I slowly gained 14 pounds. It was a combination of my birth control and a demanding work schedule that cut my workout days in half. As many of you know, five pounds doesn't quite affect the way clothes fit you. Ten pounds does, and 14 pounds can cut out half your wardrobe, if not all of it. Many clients come to me in this situation, but this season, I got to experience it for myself as I tried to trade in my usual dress uniform for pants. (Note the word "tried".)
It's a good thing I'm a personal stylist because I know exactly what to wear when you gain weight. Below is a list of the trusty items that still fit me despite the weight gain, and the new items that will still fit me when I go back to my normal weight. In case you're curious, to ensure the return to my normal weight, I have raised my personal styling rate and will no longer offer morning sessions, as I will be using them for office hours and my daily run.
Sweater Skirt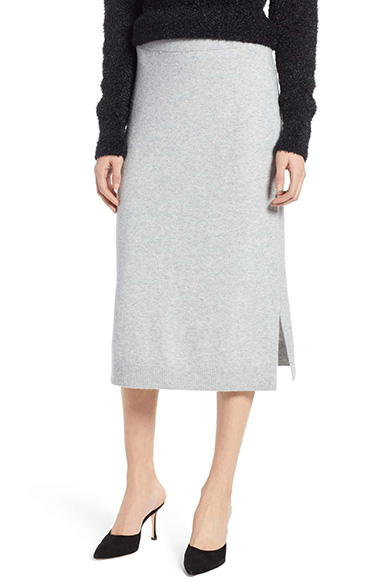 A stretchy sweater skirt —  like the Halogen Sweater Pencil Skirt — is sexy, fun, and works perfectly with a 15-pound weight gain or loss. I have been sporting them with shorter sweaters, like this one.
Lou & Grey Casual Pants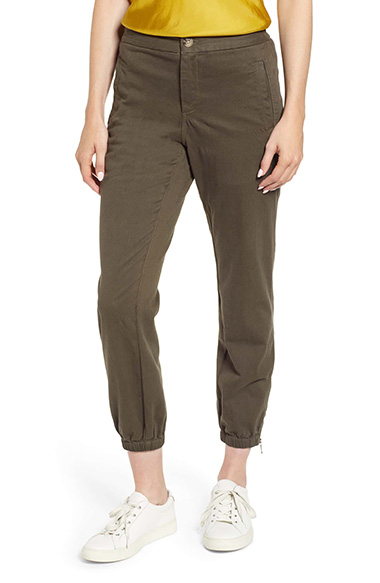 These Lou & Grey Brushed Sateen Jogger Pants are my absolute favorite pants right now. I cannot stop wearing them. I love them. I cherish them. I want you to have them too. They are comfortable, cool, and slimming, but not tight. The waistband is also stretchy. They look great with booties if you are 5'2″-5'5″. Did I mention that I love them? I wear these pants with graphic tees and shorter sweaters. I love the monochromatic look when I pair them with my favorite J.Crew 'Bubbly' graphic tee. These pants are available at Nordstrom and Loft.
Tip: Roll up the sleeves on the tee for a more flattering and stylish look.
Graphic Tees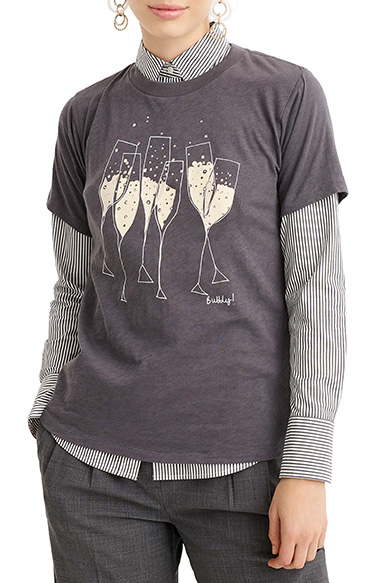 Speaking of my favorite graphic tee, I have long had a love affair with graphic tees, but I found them to be a true ally through the weight gain. When you do the half tuck it really hides the muffin top that the extra weight has created.
Madewell Overalls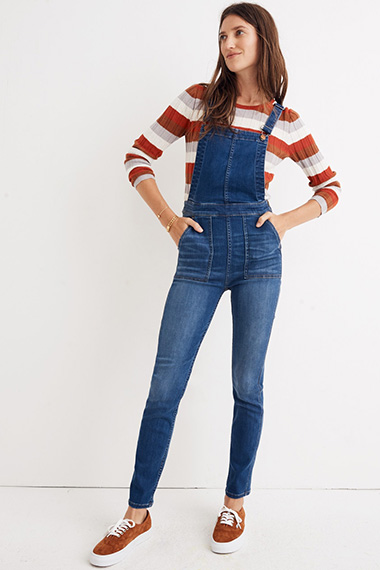 I have no idea how Madewell has created such flattering and stretchy overalls. I bought my Madewell Skinny Overalls when I was at my lightest and they are still rocking my body. I pair them with fitted turtlenecks. To avoid back fat rolls from my bra, I skip the bra. The Uniqlo and Chelsea28 turtlenecks I wear are fitted enough to give me support and the overalls block any see-through issues one may have with skipping a bra with a thin turtleneck.
Soft Long Sweaters For Leggings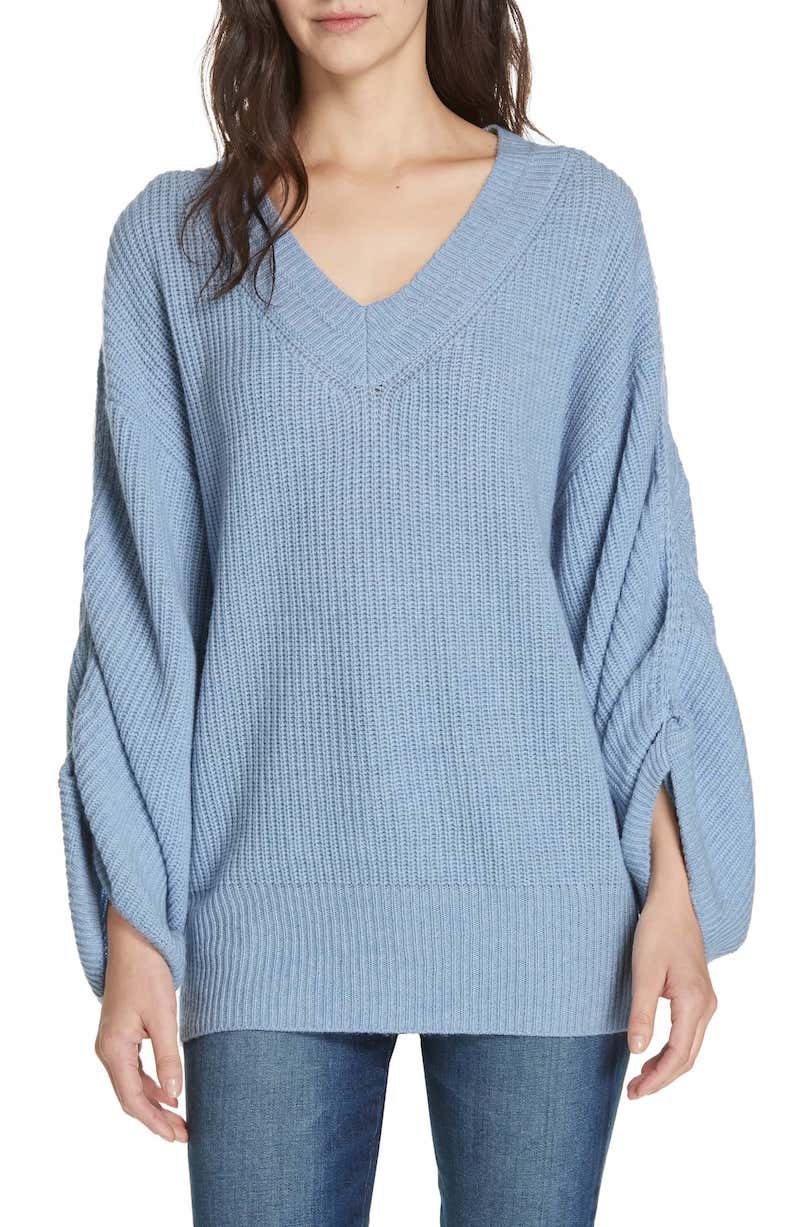 Leggings are everything when you gain weight. They work when you are 15 pounds lighter or heavier, so yummy long sweaters become the most comfortable and flattering uniform.
Tip: Getting bored with long sweaters and leggings? Mix it up by pairing this Lou & Grey poncho with your leggings instead of a sweater.
Hue's Cotton Ultra Legging With Wide Waistband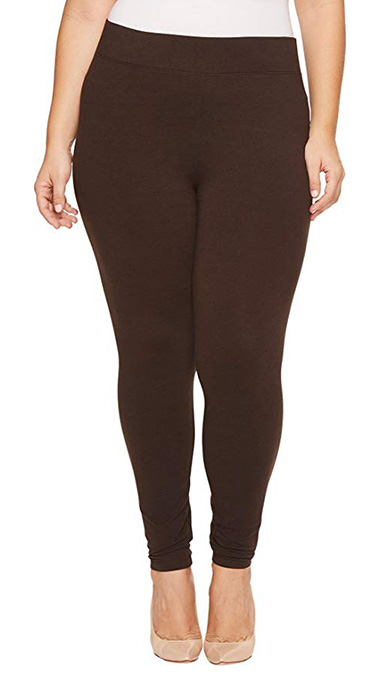 Sweet leggings! The amazing Hue Ultra Leggings with the wide waistband (available in regular sizes, here) are one of the very few "pants" I already owned that fit me just perfectly despite the weight gain. That wide waistband is a true partner. I also love the Two by Vince Camuto leggings in black and brown, but not the grey. The grey ones seem to run smaller and are itchy for some crazy reason. Notice how they also have a wide waistband that smooths your muffin top? The fabric is thick enough to hide cellulite and keep you warm, but not too thick that you feel stiff or like your legs are suffocating.
V-Neck Everything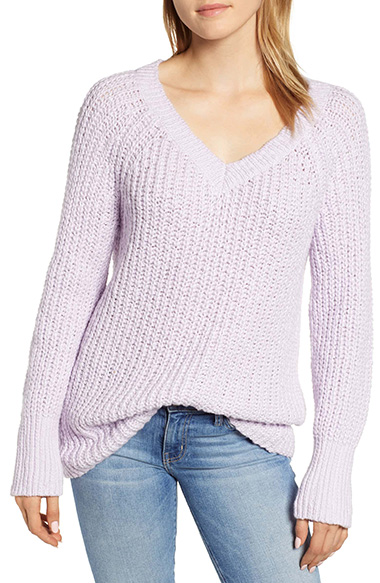 Nothing makes you feel like a sleek minx faster than a v-neck garment, like this Lou & Grey Cozystitch V-Neck Sweater. From dresses to sweaters, I am all about the v-neck. The sweater is available at Nordstrom.
Good American Jeans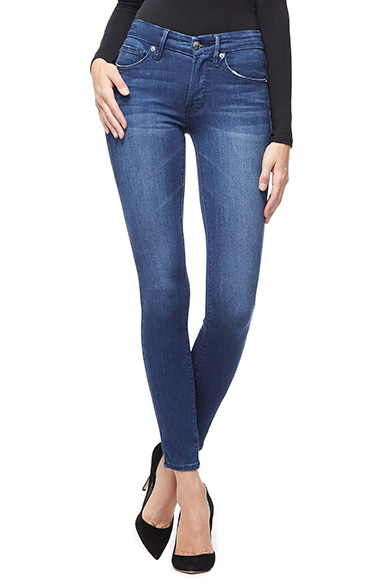 I am obsessed with Good American jeans and everyone agrees. The only body type they aren't working for is very petite women with narrow hips. They have so many fun washes and styles, like these Good American Good Legs High Waist Skinny Jeans. We just bought all the colors for one client, and I just added another wash to my own collection. I bought them five pounds ago, and they still feel amazing. One of my clients has also brought to my attention that the knees don't bag at all, unlike so many jeans.
Booties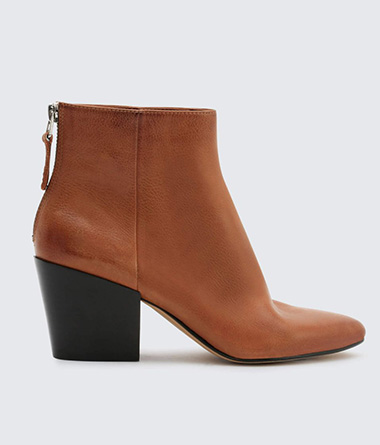 My shoes still fit! Since I have narrowed my bottoms down to just the Lou & Grey pants, stretchy sweater skirts, leggings, and Good American Jeans, I am constantly in booties to sharpen the look. My favorite booties right now are by Dolce Vita, Aerosoles, and Via Spiga. My clients are also going bonkers over this Cognac suede bootie by AGL. If I didn't already own this color in three boots, I would buy them too.