top: Uniqlo. skirt: J.Crew, boots: Via Spiga, earrings: Madewell. bag: Charles & Keith. ring: similar here
As I mentioned in my Winter Fashion Essentials post, layering turtlenecks is a must for me. In fact, I can't stop wearing the turtleneck-with-skirt look. San Diego has been so warm this season (It hit 80° numerous times in January!) that last year's leggings uniform has barely made an appearance. Instead, on days that are somewhat chilly (below 70°—insert sarcastic "brrrr.") I am rotating a series of fitted lightweight turtlenecks in navy, brown, grey, white, and black, with a series of different colored skirts (olive green, navy, burgundy, and my J.Crew elephant print skirt.) Interested in copying? Below are my turtleneck with skirt rules, and the best fitted turtlenecks for the job.
Turtleneck with Skirt Rules
If you are going to pair a fitted turtleneck with a skirt, here are three things to keep in mind:
Unless you are really thin or have perfect proportions with a flat stomach, a fitted turtleneck should go with a high-waisted A-line skirt. This prevents a body-con silhouette, which doesn't flatter most women.
Wear an unpadded, flattering bra underneath that doesn't squeeze your back fat. A smaller bust is your friend in a turtleneck.
Boots, booties, and closed-toe shoes look fantastic with a turtleneck and skirt. Open-toe sandals do not.
Best Turtlenecks to Pair with Skirts
Pictured in this post is one of my favorite fitted turtlenecks by Uniqlo. It is thin, silky, and the neck sits perfectly scrunched immediately when I put it on. Perfect 100% organic scrunching is hard to achieve. This one is effortless. Something to keep in mind, it runs a bit small. I can wear the small because it is stretchy, but it ends up being a little see-through. The medium is best for a size 6 woman with a 36C bust. Here are other lines that make yummy turtlenecks that look fabulous tucked into skirts. . .
Halogen $39.00
Splendid $52.00
J.Crew $29.50 $6.99-$22.99
Topshop $25.00
Majestic Filatures $135.00
Three Dots $35.99-$66.00
St John $195.00 (Not as fitted—it will blouse a bit when you tuck it in. Great for not-so-flat bellies.)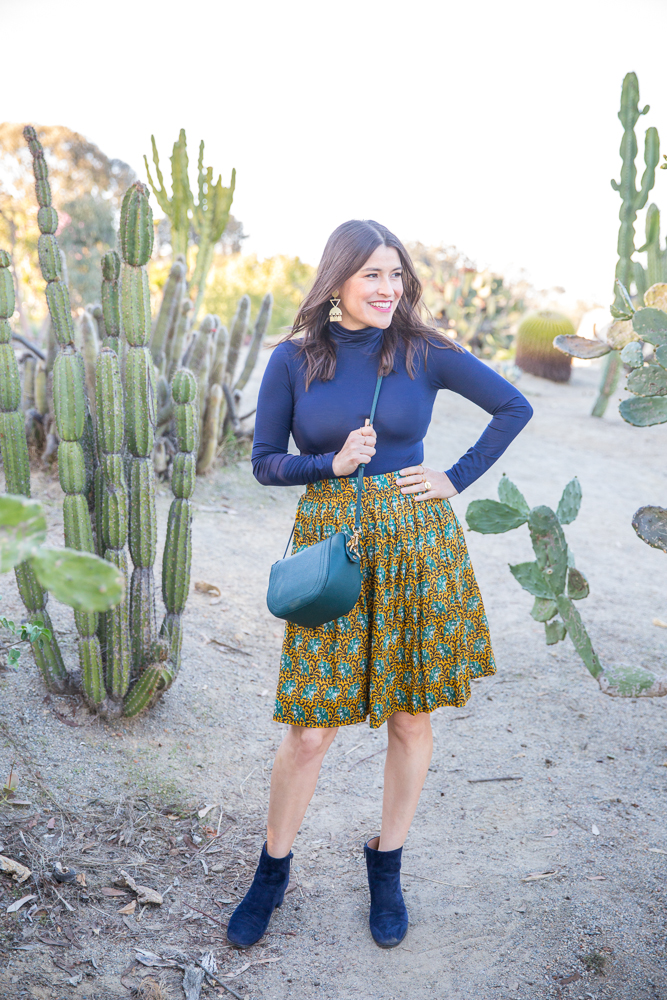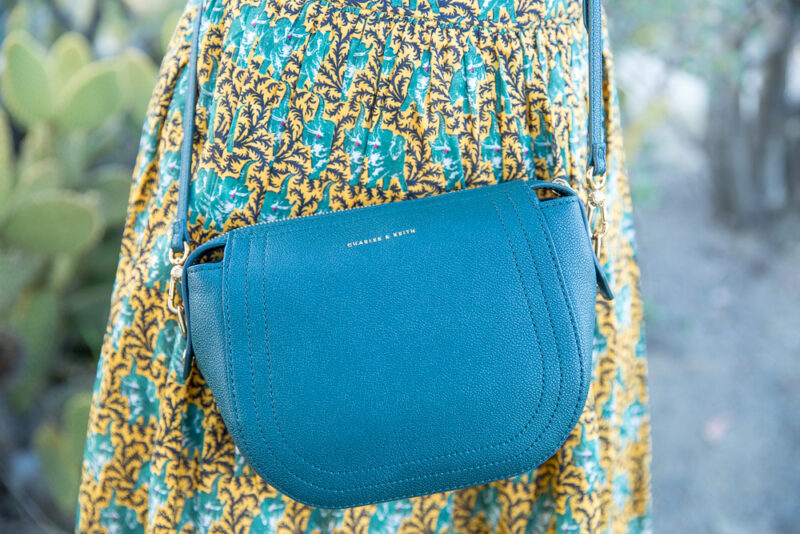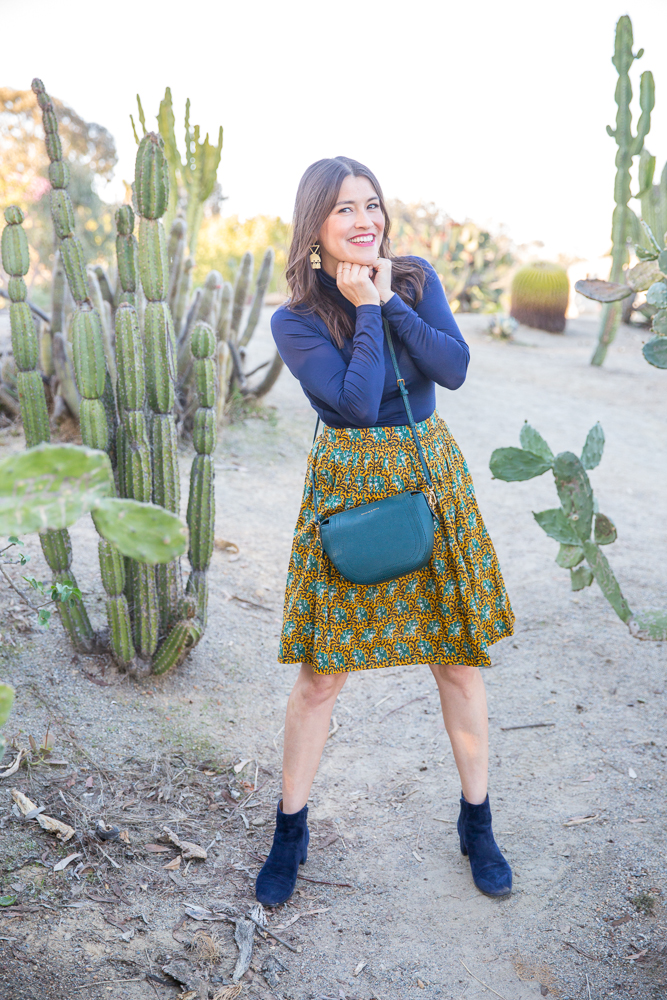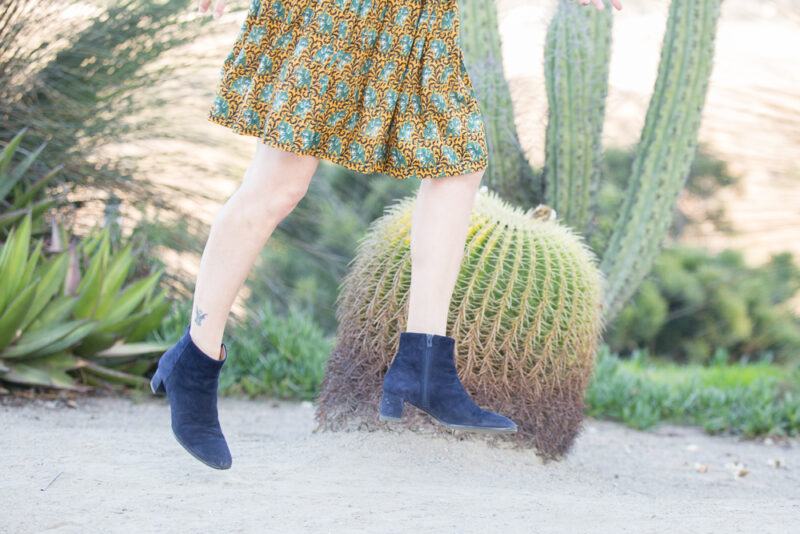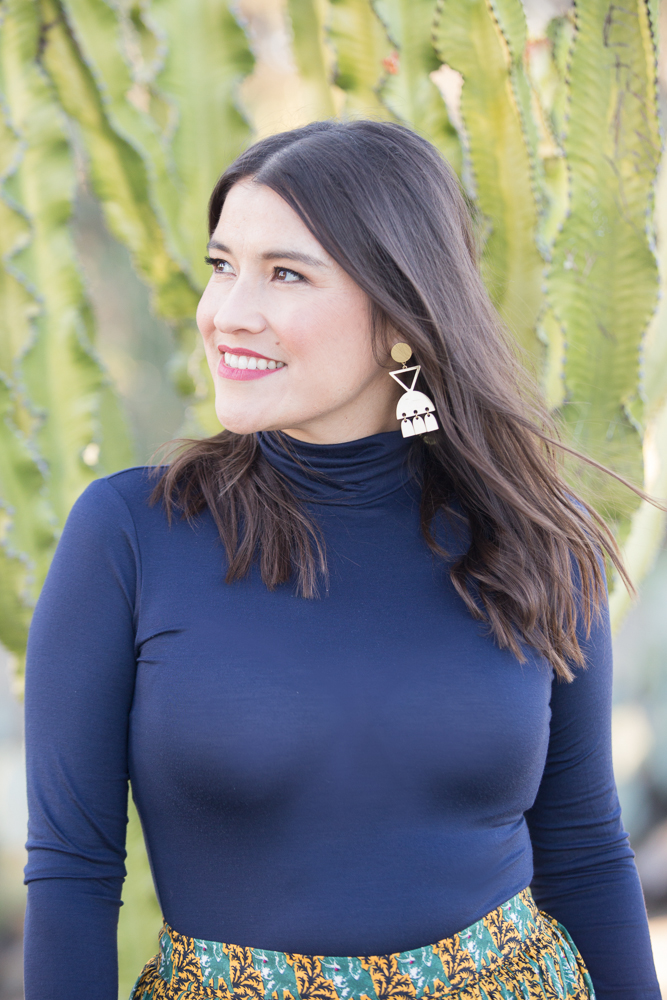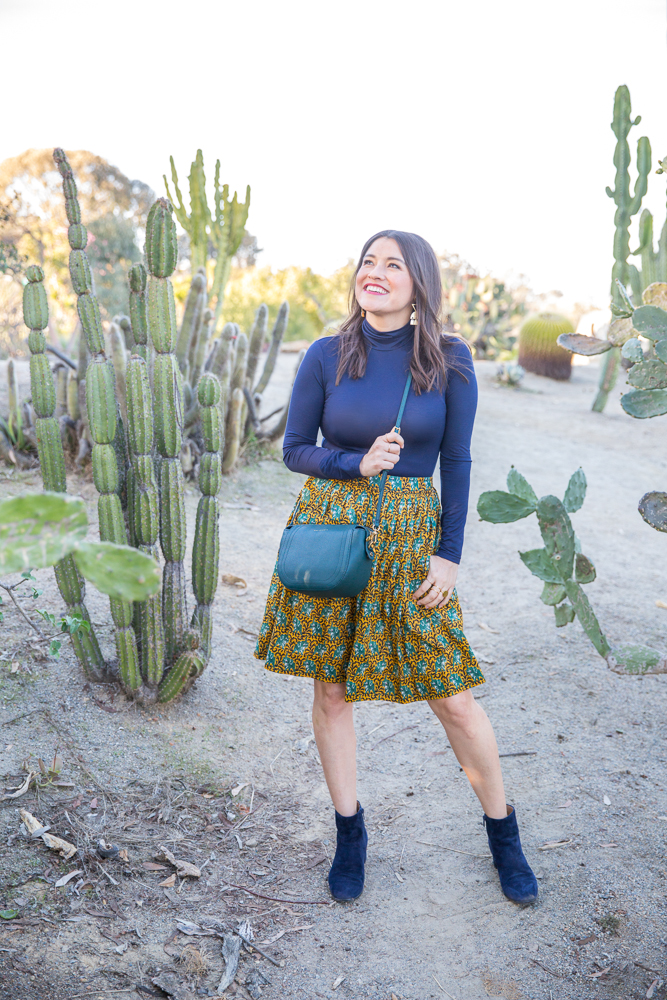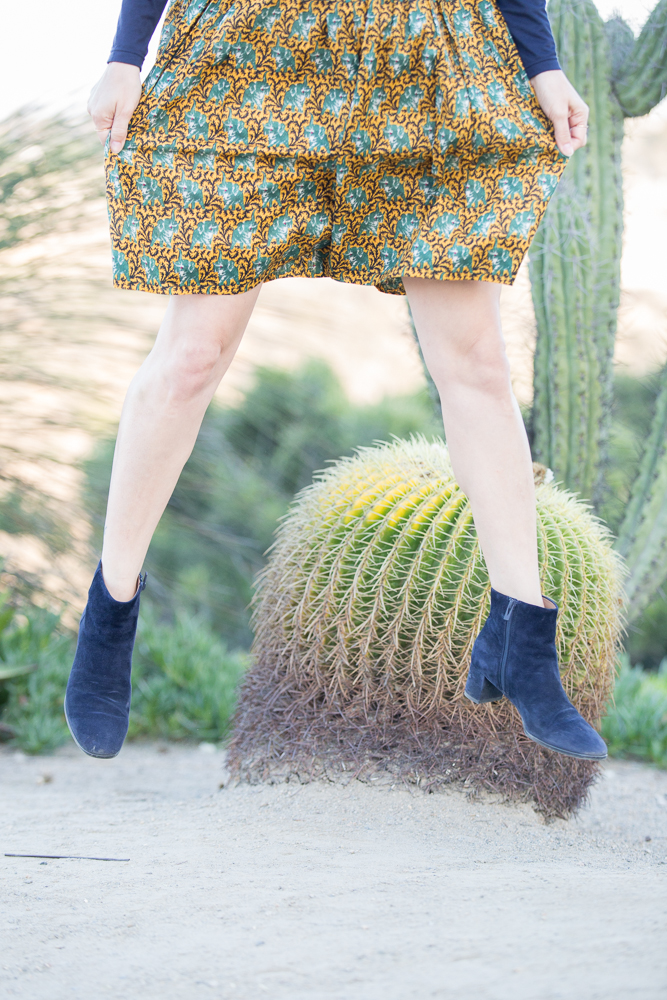 Photos by Dayley Photography
My blog posts are my honest and personal opinion. Sometimes my content includes products sent from companies or PR firms. In this case I was sent samples from Charles & Keith. If I am sent something that is unimpressive or boring I don't write about it.