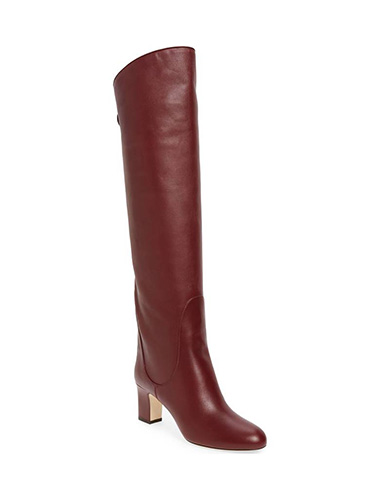 Cold weather can be hard. A client just messaged me telling me she is in her usual winter funk. We all know what she is talking about. The chill can do things to our psyche as well as our style. In order to get through it with great style—and the least amount of stress—you need to have your winter basics nailed down. Below are my winter fashion essentials. What are yours?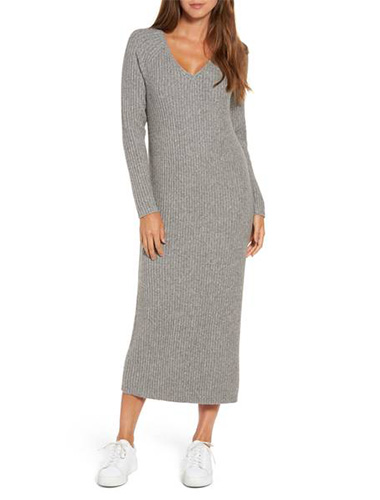 This is the first year I dove into the maxi sweater dress. I will never go through a winter again without them. This Treasure & Bond dress is my absolute favorite. It is lightweight, but warm, and not made of wool so it's not itchy. I also love that it is not tight. (I can't wear tight dresses; I don't have the smooth stomach for them.) Pair the dress with booties with a little heel for the best look. Do not wear sneakers with it (as pictured). They will widen and shorten you.
Sizing Tip: Runs huge. I wear the small for an oversized look, but an extra small is a better fit for a size 4-6 woman. It is not meant for someone shorter than 5′4″.
Winter Fashion Essentials: Bold Bootie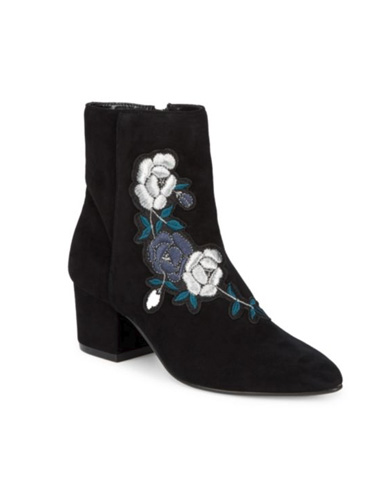 The bold bootie has truly saved my personal style this winter. I wear this Steve Madden embroidered bootie with the Treasure & Bond sweater dress mentioned above. I also pair it with jeans and skirts. It is one of those items that gets me excited about winter. They are available at Saks Fifth Avenue.
Sizing Tip: True to size.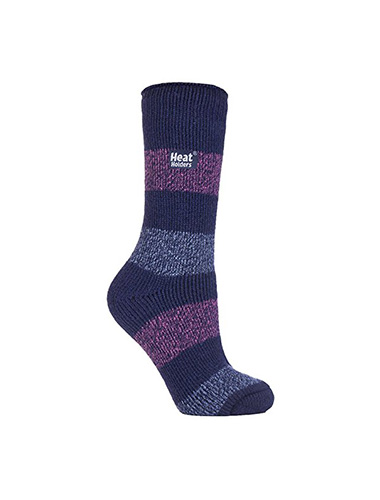 These Heat Holders Women's Thermal Socks are amaze-balls. They are the most comfortable wonderful things my feet have ever enjoyed. I wear them around the house exclusively; they are far too thick to fit in anything but my snow boots.
Sizing Tip: No sizing issue.
Winter Fashion Essentials: A Bold Lip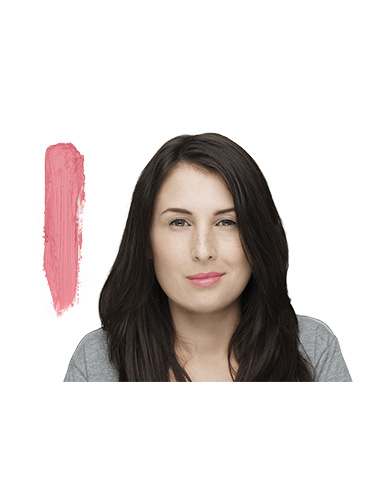 Without a bold lip, I look washed out in the winter. I like using the Stowaway colors because they hydrate my dry winter lips and have a range of colors in their creme lipsticks. I uses Make Up For Ever lipliners to ensure it stays on all day. To read my full review of Stowaway makeup, click here.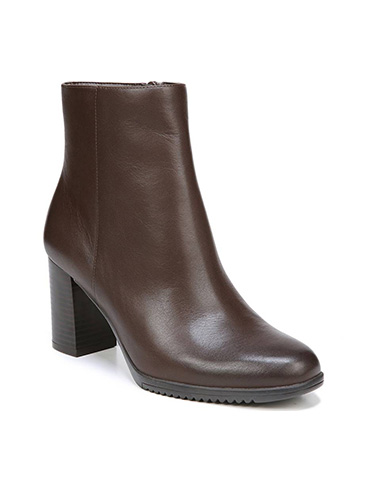 I have to have stylish waterproof booties for days that rain. I can't be stuck in boring or clunky rainboots; nothing can depress me faster. These Naturalizer booties are absolutely fabulous for my waterproof-style needs.
Sizing Tip: Runs to true to size, but great for those who need a little width.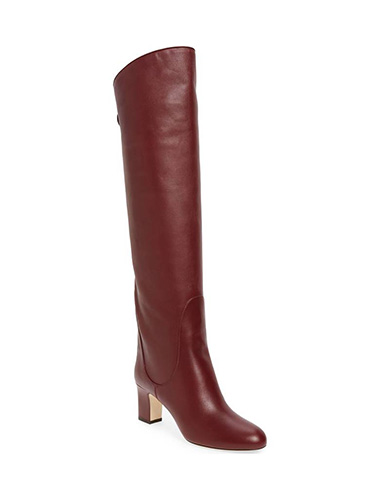 Over the knee boots are a major winter fashion essential for me. They enable me to feel truly fabulous when it is cold. They have the warmth of pants, but I get to wear my dresses and skirts. These Jimmy Choo's are to die for with their sleek look, modest heel, and burgundy shade. They are available at Nordstrom and Neiman Marcus.
Sizing Tip: Jimmy Choo shoes run small. Order a size up.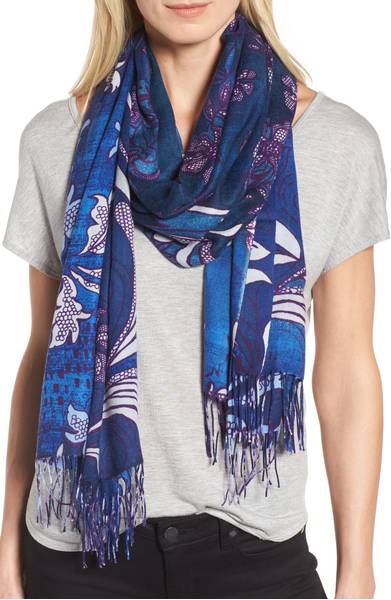 I rarely wear necklaces in the winter. The metal is cold, or they don't work with the sweaters I am wearing. To make up for the lack of accessories, a bold printed scarf does the trick. It also keeps me warm. I add a Nordstrom cashmere goody to my winter fashion essentials each year.
Sizing Tip: Notice that it is quite large. I love the volume, but not everyone does.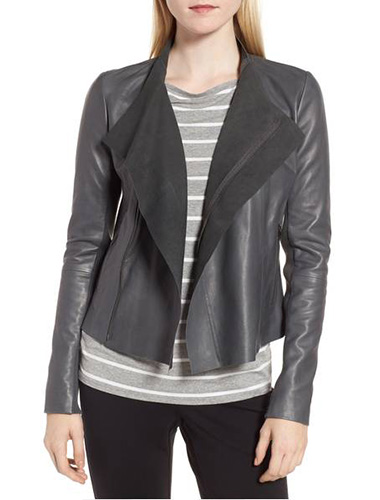 A flattering leather jacket in a unique color always excites me. My unique leather jacket this season is an olive green beauty from Rebecca Taylor, but this grey Nordstrom Signature jacket has my clients salivating. The color works with both brunettes and blondes, and really brings out blue eyes. It also looks amazing with dresses.
Sizing Tip: True to size.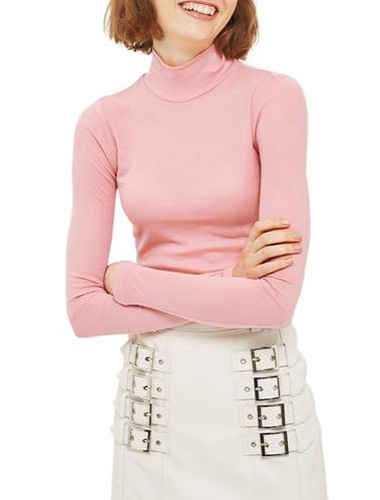 I love fitted turtlenecks for layering. I put them under dresses, and tuck them into skirts and high-waisted jeans. I also layer them under chunky crew neck sweaters. There are a couple of random brands that have great lightweight fitted turtlenecks, but my go-tos are J.Crew's Tissue Turtleneck Tee and Uniqlo's heattech turtleneck.
Sizing Tip: Topshop runs small, but their turtlenecks are true to size due to their stretch. J.Crew and Uniqlo also run true to size.
 Winter Fashion Essentials: Cotton-and-Cashmere Sweater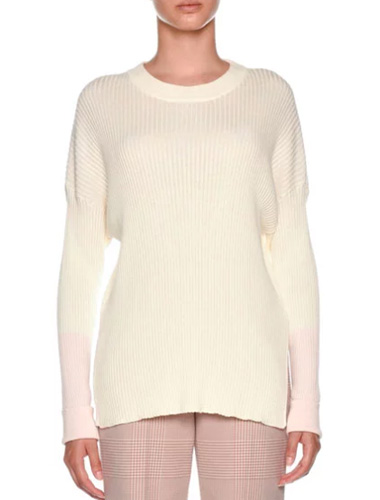 I am obsessed with cotton-and-cashmere sweaters. I get all the warmth and softness of cashmere, with none of the itch. Zero. Whenever I see the rare occurrence of a stylish cotton-and-cashmere blend, I gasp.
Sizing Tip: I have not test run this one yet, but the website says it runs true to size. I imagine you would want to compare between your true size, and a size down just in case.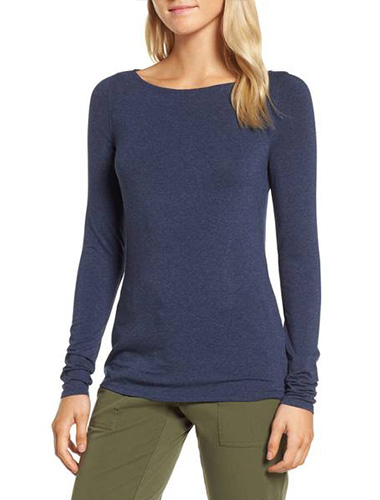 I use long sleeve basics similar to the way I use the turtlenecks. I put them under certain dresses, but mostly, I tuck them into skirts. This Nordstrom Signature long sleeve tee is a client favorite. It is so soft and the color so flattering. I pair it with the leather skirt listed below.
Sizing Tip: True to size.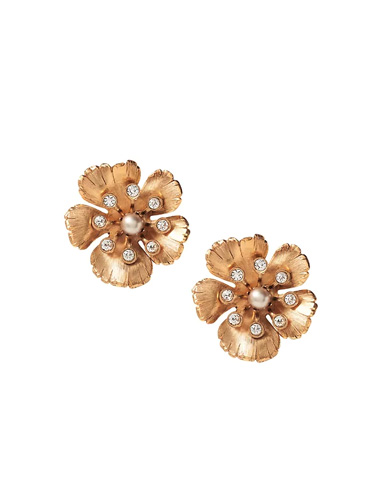 During the winter, I often have to skip my dangling earrings or hoops because they catch my scarves and sweaters. The solution is statement studs. I have a full collection of statement studs that I break out full time during winter. These Banana Republic studs are one of my newest favorites. They are a teensy bit heavy, but I can handle it.
Sizing Tip: They are a little over an inch in diameter.
Winter Fashion Essentials: Leather Skirt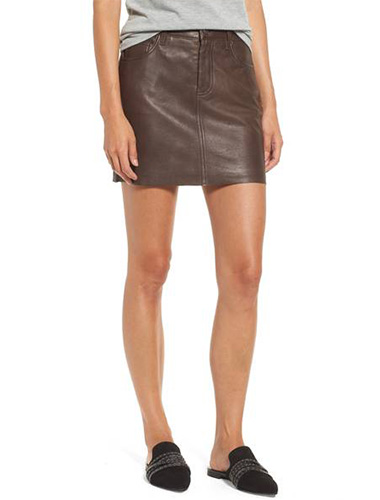 A fabulous leather skirt is another item that gets me excited for winter. This particular skirt is great for San Diego. It is lightweight and buttery soft. I pair it with my French Connection tan suede over the knee boots for a warm, yet edgy look.
Sizing Tip: This skirt is super flattering, but runs very small. Try a size or two up from your normal size. Also, note that the skirt is very short.
Winter Fashion Essentials: Mini Umbrella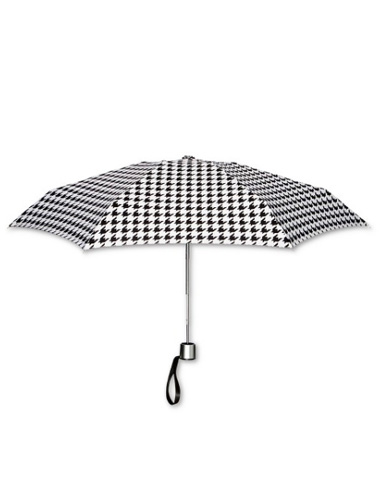 I love my cheap mini umbrellas. I certainly don't need a high-end, hearty umbrella when I am rarely caught in a downpour for more than 15 minutes, and I never come up against driving winds. I use a royal blue one with horses all over it, but this ShedRain item from Target is comparable.
Sizing Tip: This mini umbrella folds down to 7-inches and fits in my going-out bags.