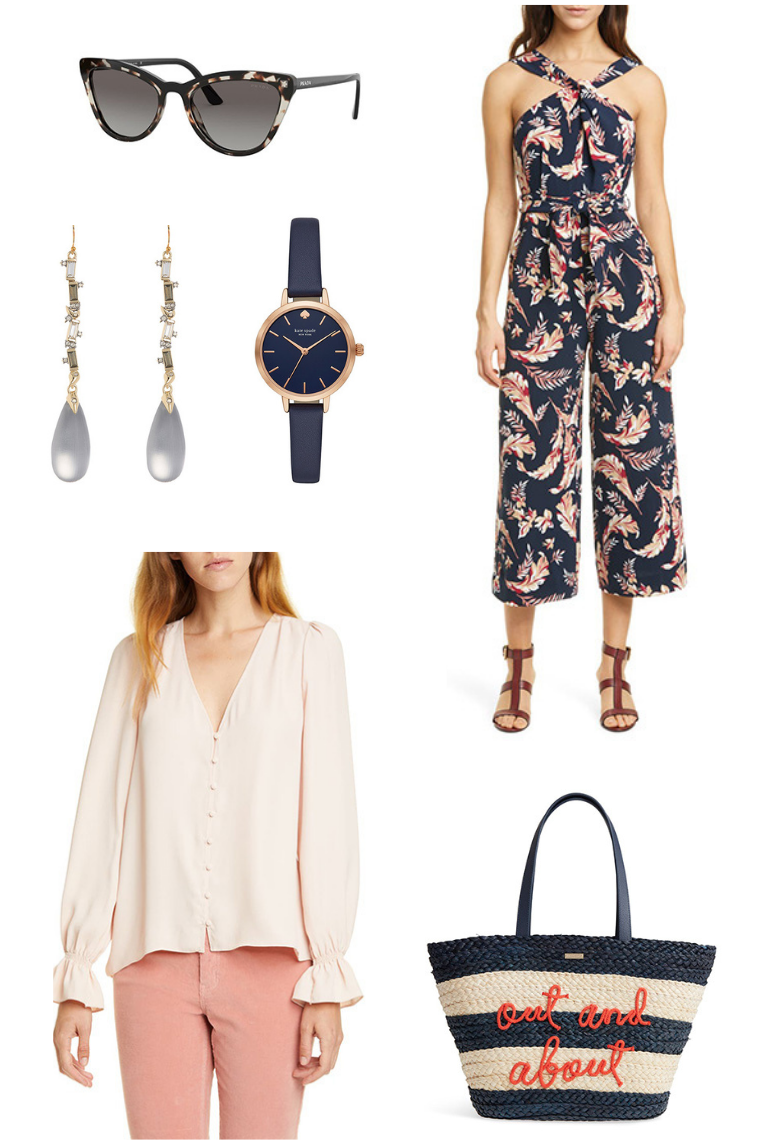 Nordstrom Rack is hands down one of the best stores for discounted merchandise. They opened their first store in Seattle in 1973. Interestingly enough, it was located in the basement of a downtown Nordstrom. The term "bargain basement" now makes so much more sense. I still remember finding out Nordstrom Rack had a website in 2014. It was launched by Hautelook, which was acquired by Nordstrom in 2011. Once upon a time, I was mildly addicted to Hautelook. They had sales that would launch at a certain time, and then everything would sell out immediately. It took me a moment to realize that Hautelook was simply creating urgency with their timed sales. Once Nordstrom Rack acquired Hautelook, almost everything sold during the flash sales was also available at NordstromRack.com — without the urgency. Now Hautelook is officially gone —if you type in Hautelook.com, you are directed to Nordstrom Rack. Thank goodness!
How To Shop Nordstrom Rack In-Store
Going into a Nordstrom Rack store is not the most enjoyable experience. The racks are crowded, there are endless amounts of people, lines to try things on, limits to how many items can go in the dressing room, and more lines if you want to buy things. If you are going into a Nordstrom Rack store, here are the best items to shop:
The shoes are delightfully organized by size, and often have uncommon sizes like women's size 5 and 12. The handbag section feels larger than its mother store, and has more "useful" options if that makes sense. Giant designer handbags with no pockets are rare here. Instead, you will find that perfect Cole Haan work tote or Marc Jacobs crossbody with an outer pocket that fits your cell phone just right. The sunglasses are also well isolated from the clutter and easy to try on and pick out your favorite pair.
As for the designer favorites, they do a good job of keeping brands grouped together. Alice + Olivia has its own rack as does Free People. This makes it easy to quickly browse your favorite brands. If you're not a super-savvy savings shopper, skip the rest of the store.
To avoid those crowds completely, show up in the morning on a weekday. The next best time is around 1pm on a weekday, after lunchtime. All other times, you either get lucky with the crowds — or not.
How To Shop Nordstrom Rack Online
As you know, I am all about online shopping and my biggest pet peeve is an inefficient website with a terrible search engine. Thankfully, Nordstrom Rack makes it easy. You can easily search for a red dress or silver heels through the search bar using the keywords, or through the filter system.  Either way, you can then search the results for the size you want. The website is fast, clean, and no fuss.
For me personally, Nordstrom Rack is all about the designer discounts, or snagging beloved items that sold out in my size at Nordstrom proper that are then returned ages later and "racked." I have gotten many sold-out items from the Rack. Here are the designers I regularly check out on NordstromRack.com:
Other good brands to look into:
I am also a big fan of shopping Nordstrom Rack for jewelry to give as gifts, and I am very passionate about shopping their discounted designer sunglasses, like YSL, Prada, and Dolce & Gabbana. You can read about it in my post, Why I Don't Pay Full Price for Designer Sunglasses.
How To Return a Nordstrom Rack Online Purchase
Nordstrom Rack offers free shipping for orders of $89 or more. If you don't love what you ordered, they accept returns for 45 days. After 45 days, you can only get 50% back and you have to return it via mail. You best pay attention to that 45-day window if you want a no-hassle, full return. The only exception is if the item is damaged. If there is an issue with an item, you can still get a 100% refund after 45 days.
Returns in store are free, obviously. Mail-in returns are $5.95 for US customers. If you don't have a Nordstrom Rack account, and you purchased your items "as a guest" you need to start your mail-in return on their Guest Returns page. If you have any questions, you can call them easily with only a minute or two of wait time. They are available Monday to Saturday, 5AM-10PM PST, and Sunday, 5AM-8PM PST, at 1-888-966-6283 (Press 4 if you don't want to listen to the options). The folks are very helpful, although they are based in Colombia and Peru which can create some hearing difficulties for those who struggle with accents.
Last, but not least, you can return most items from Nordstrom or Nordstrom Rack to either store.
What To Buy At Nordstrom Rack Right Now
Obviously, the brands mentioned above are all good places to start on what to get at Nordstrom Rack right now, but below are all the things I have gotten for myself and clients recently that are simply delicious, both in style and price. In many cases, I got these for my clients at full price at Nordstrom and now they are on sale here. Hurry up and get them, because Nordstrom Rack items sell out faster than fresh croissants at a french bakery in Northern CA.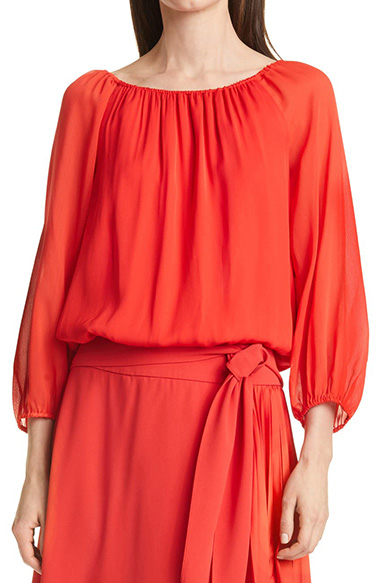 Prada 56mm Cat Eye Sunglasses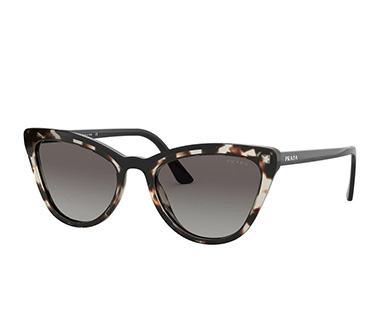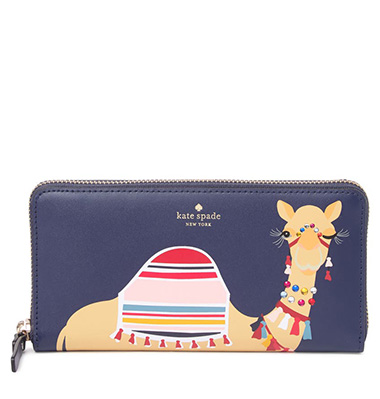 Joie Bolona Ruffle Cuff Blouse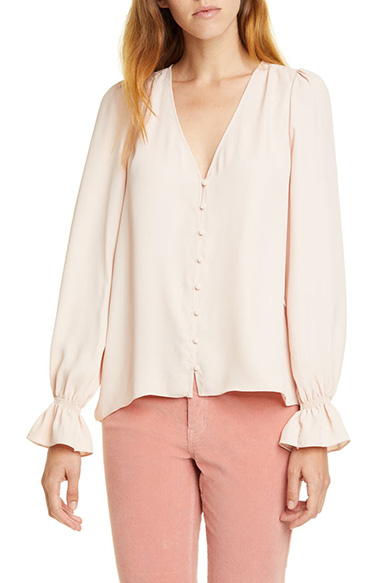 Madewell Vintage Crew Neck T-Shirt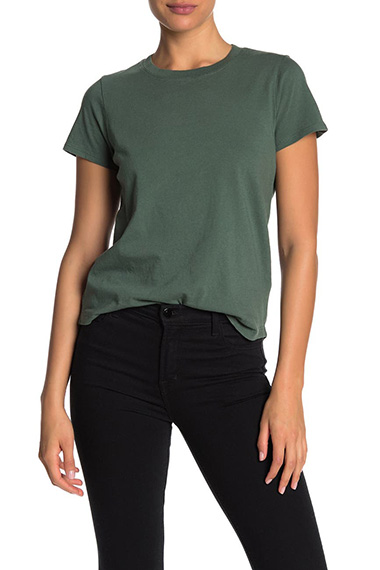 Joie Trenity Jumpsuit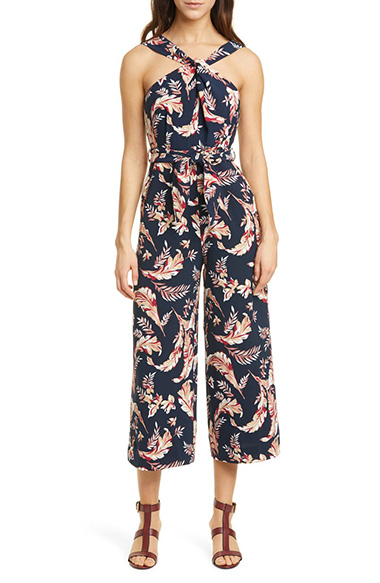 Joie Shauna Mixed Animal Print Blouse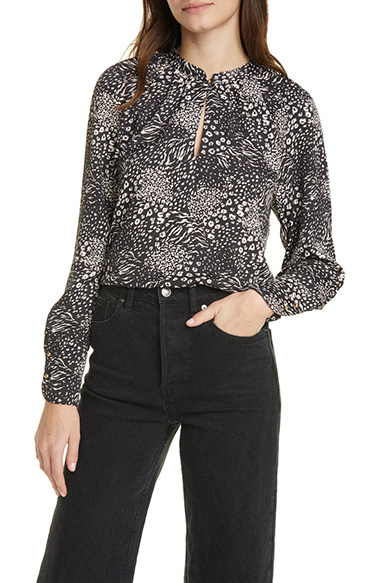 Veronica Beard Beacon Glenn Plaid Double Breasted Blazer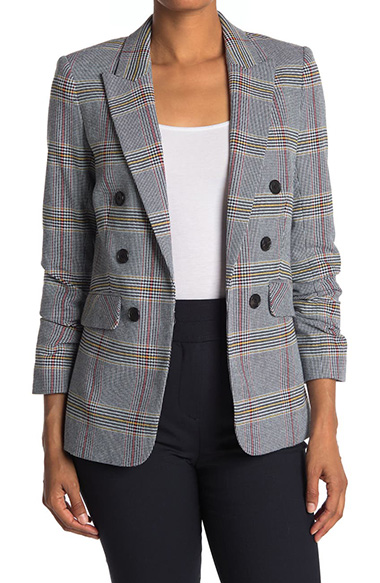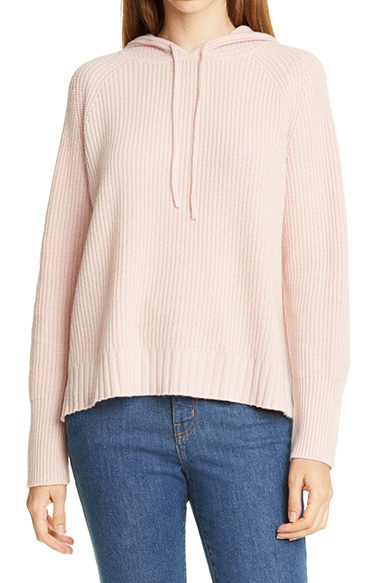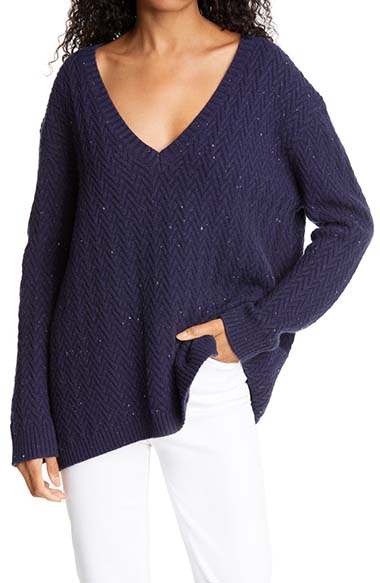 Kate Spade New York women's metro leather strap watch, 30mm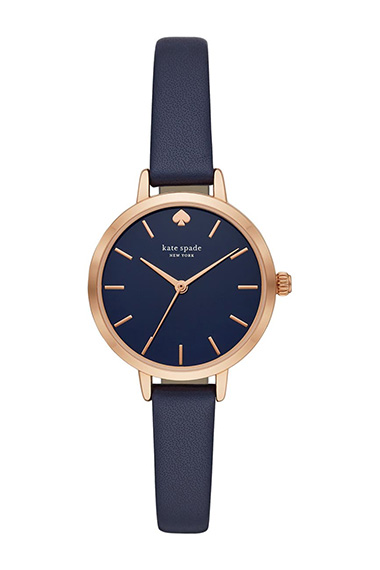 Vince Mixed Gauge Cardigan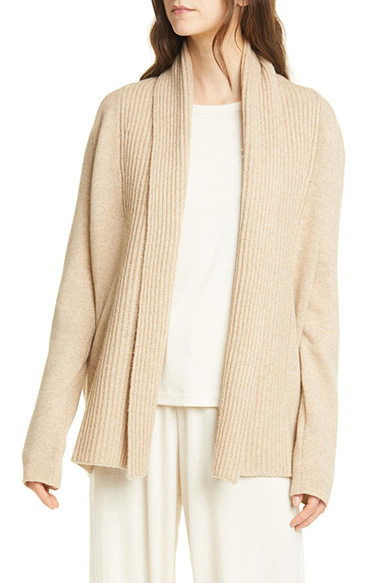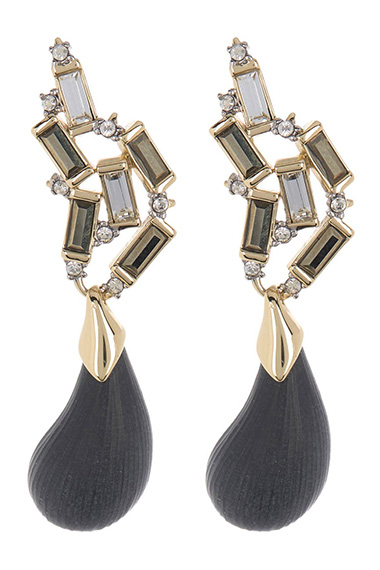 Alice + Olivia Julius Exaggerated Blouson Sleeve Tunic Top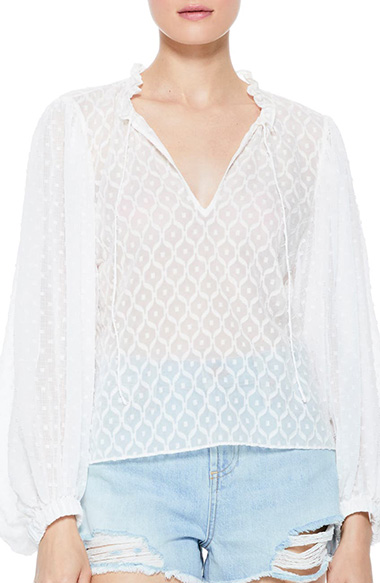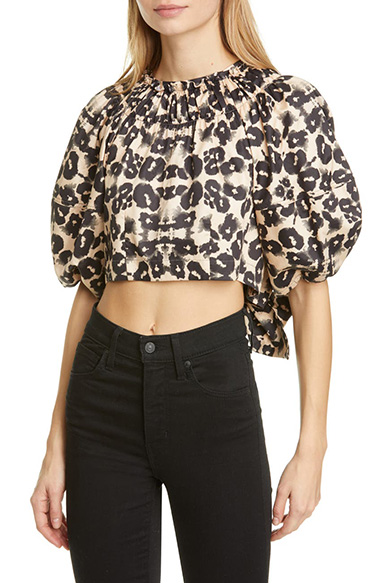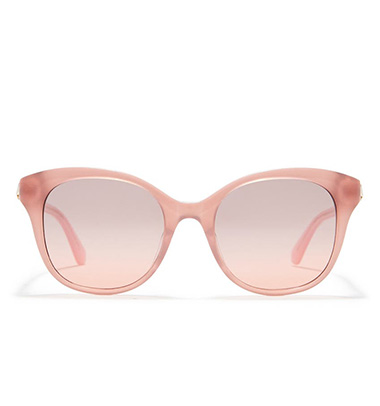 Kate Spade New York shore thing out and about straw tote bag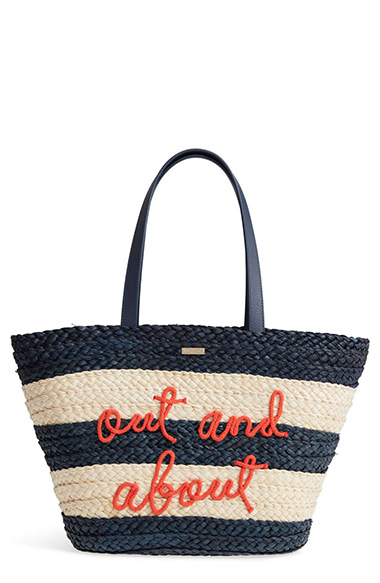 Alexis Bittar Baguette Linear Crystal Drop Earrings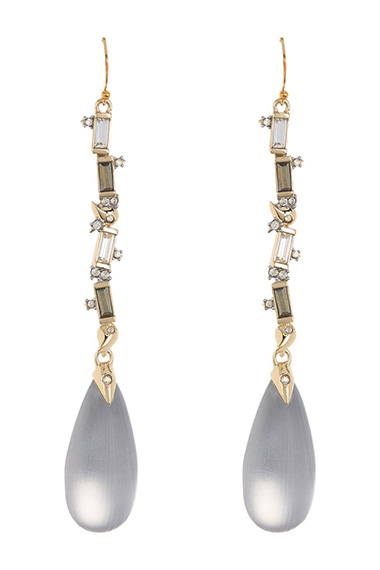 Alice + Olivia Catia Off-the-Shoulder Smocked Midi Dress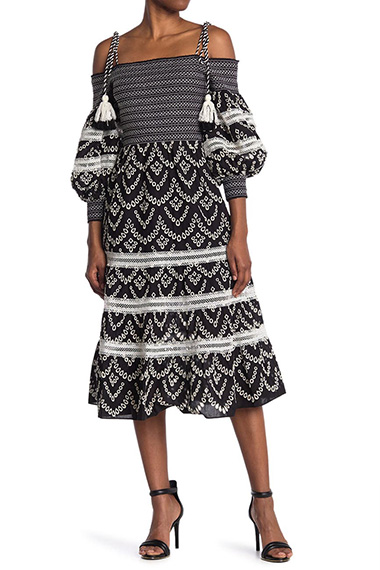 Alexis Bittar Bamboo Shape Drop Earrings