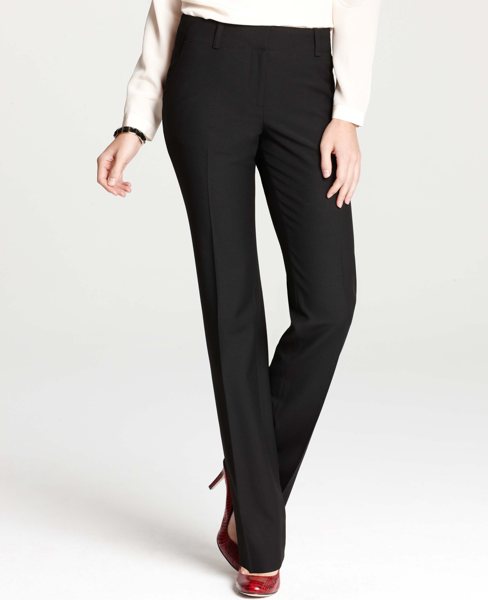 "Everyone needs black pants, right?!" My client exclaims to me as we edit her closet. She is mocking herself, but would also like an answer. At this point in the closet purge, this is the sixth garment she owns simply because she thinks everyone needs one or "just in case." She has just-in-case leather pants, just-in-case black dress, just-in-case black blazer. She wears none of these items, but keeps them just in case and then shops for items "everyone needs." One of these "everyone" items she picked up was a white button front office appropriate shirt. As an out-of-the-office mother of three she does not need this garment, but the "everyone needs a white button front blouse" motto that shows up in fashionable literature year in and year out, rings in her head.
No garment is necessary. No one needs a blazer. No one needs black pants. No one needs leather pants. Each item you purchase should fit and flow with your body type, personal style and lifestyle. You could even eliminate an entire category of garments if you wanted. If shorts are not your tasty delight and have no utilitarian need for them, don't wear or own them.
As for where to find slacks, I have been high on Ann Taylor's straight leg slacks. Between the different fits, like Modern and City, I have yet to find a body type it doesn't slim and lengthen, and the quality and price are perfect. Just to warn you, it won't flare like most slacks and this is good. A flared dressy black pant is dated. I also love Loft's slacks. They have a lot of diversity of colors, fits, and style. They are also fantastically priced. If you have slim hips, Theory has well made slacks as well.