scarf: PUCCI, top: J.CREW, shorts: AQUA, shoes: GUESS, studs: BLOOMINGDALE'S
I styled a wedding recently and wanted to perfect a quick double windsor knot. You never know when you need to tie one quickly at an event or shoot, and it had been a while since I had to be rapidly skilled at the double windsor, so I practiced on myself. I haven't seen a tie on myself in years. I suddenly felt like joining the party again. I love A woman wearing a tie. I love the neatness of it, the juxtaposition, and the warm of it when the temperature drops.
When you see a woman wearing a tie, I love to see a collared shirt with it. It could be a sleeveless collared shirt, long sleeved or rolled sleeves. I'm not going to like short sleeves as much. I also recommend using a skinny tie. Once you have your shirt and tie, embrace the versatility. You can pair it with shorts, pants, skirts, or throw it on a collared dress.  Keep it chic, and a little dressy. As for patterns, go ahead and mix them. You can see I mixed a red and navy checkered shirt with a navy paisley tie.
If we are talking about ascots, you can wear a proper ascot, or you can cheat by using a 16-inch scarf, fold it diagonally, place the points at the front of your neck and then tie the corners at your back. As pictured, you get the esence of an ascot look without having to run out and get one. Again, pair the ascot with a collared shirt of your choice.
Photo Credit: Robin Dayley of Dayley Photography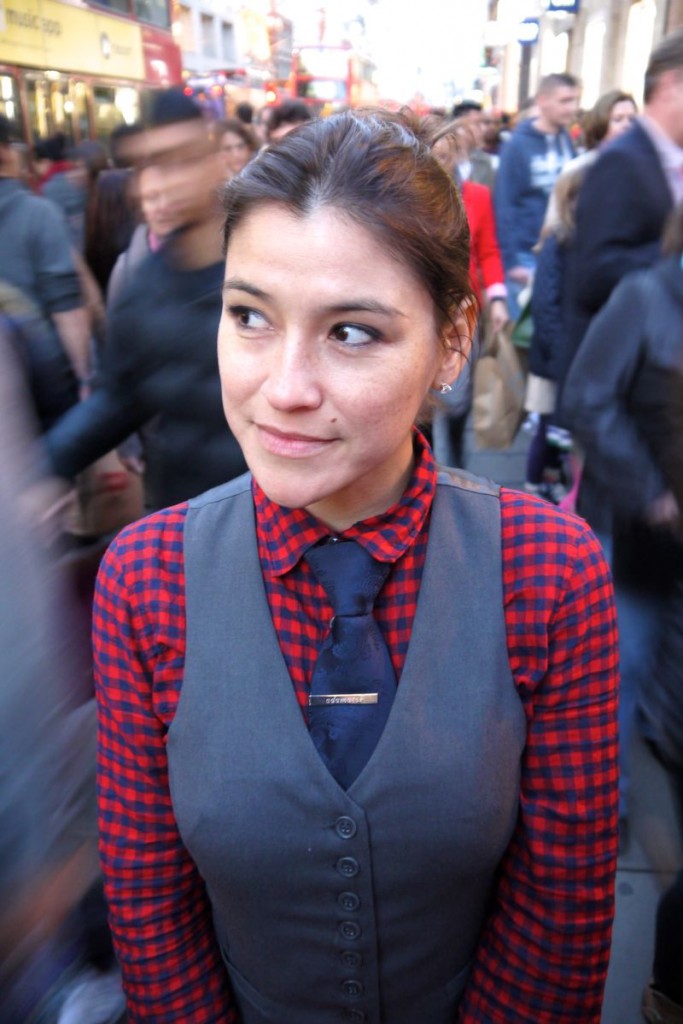 top: J.CREW, vest: ZENANA OUTFITTERS, tie bar: J.CREW, pants: J.CREW, boots: NAYA, ring: BCBG
Photo Credit: David McClory