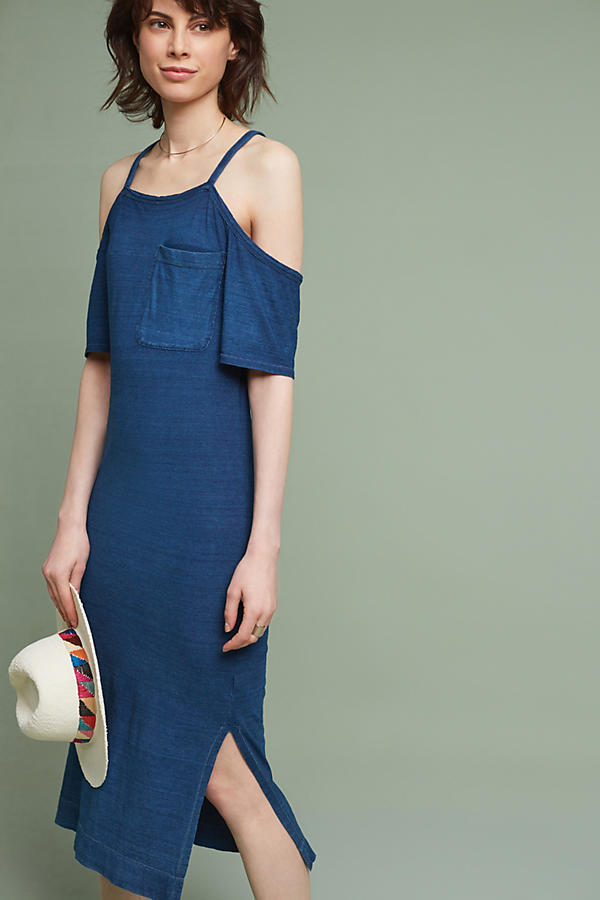 Anthropologie is one of those mystical lands that suck you in and leave you both delighted and confused. As you may know, the confusion stems from the incredible collection of beautiful things you absolutely do not need and the extensive collection of frilliness. They also seem to hide all the featured garments on the mannequins in secret crevices you will never find without professional assistance.
Despite the overwhelming of fabulous, Anthropologie always has that key piece that ends up being your favorite dress in your closet or that shirt that turns to rags because you wore it so much. To get to those pieces it takes focus, or reconnaissance by your favorite personal stylist – that would be me. This week's recon was particularly fruitful and just in time for their weekend sale of 25% off full-price dresses and jumpsuits this weekend. Plus they have free shipping on orders $150 and over. Time to celebrate – Anthropologie dresses is the main reason we go there and free shipping is a rarity!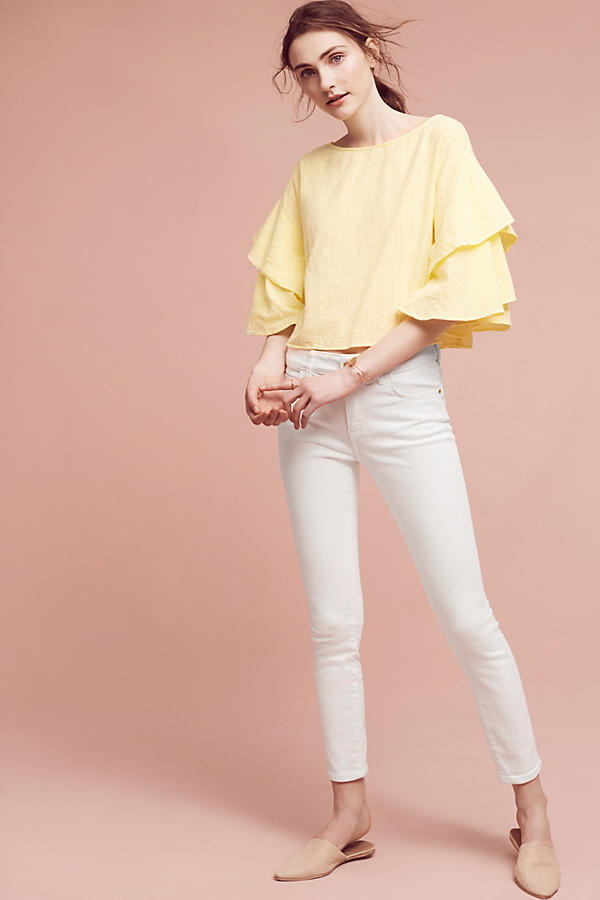 These Pilcro off white jeans are amazing! This is the only white jean I have ever owned. It is insanely comfortable and the best opaque shade of white I have seen. I can not recommend it enough. Note that it is almost a cream, which I find to be more interesting than an "optic" white.
Sizing: Runs large. I recommend going 1-2 sizes down. I usually wear a size 29 waist and I bought a size 28. It is a teensy bit big in the waist, but the 27 was too small and the 28 petite fit odd, so I am going to take in the 28 waist.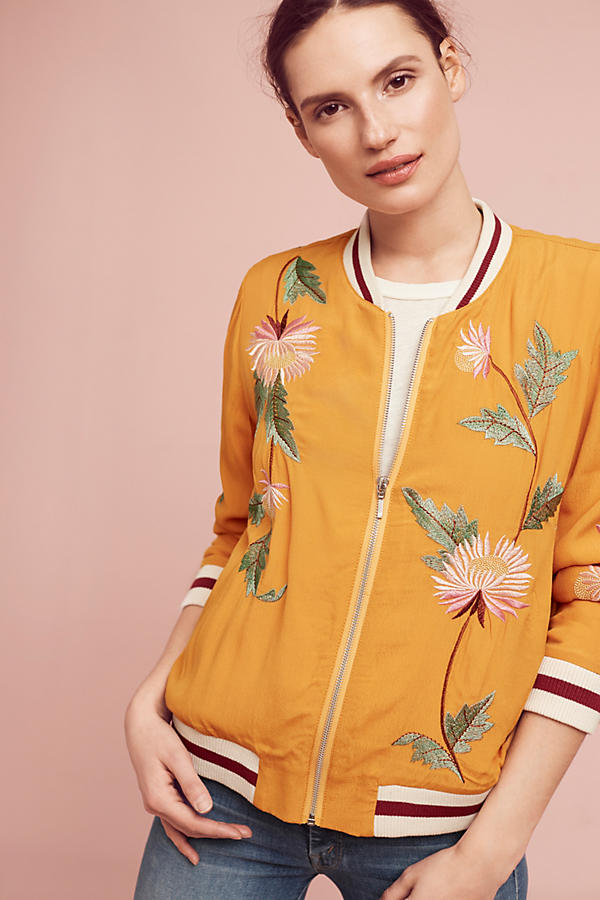 This Embroidered Solstice Bomber by Elevenses is light weight and flattering, unlike most bomber jackets these days. It combines two popular trends into a bold summer jacket that will never go out of style because it is too darn weird and slimming. My two favorite things. Note: for an even funkier look, pair this purple and red bandana with it.
Sizing: Runs big, I got a small originally, but want to go to an extra small for a snugger fit. And if you have longer arms, you are in luck. The arms run long.
Script Shorts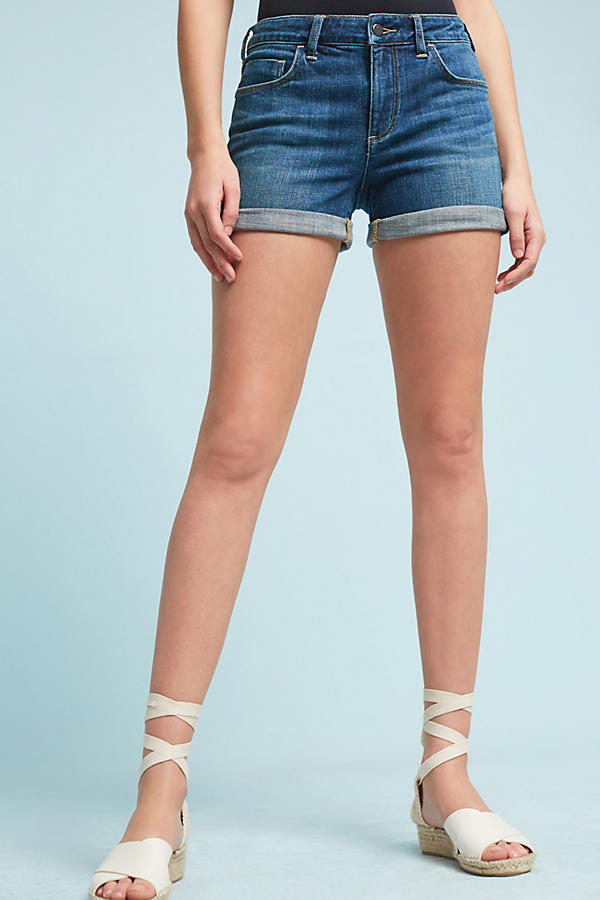 I am loving this 'Script Fit' from Pilcro. Their denim shorts are forgiving, flattering, comfortable and the perfect shade of blue. I would recommend this for almost all my clients interested in a rolled up denim short.
Sizing: Runs large. Order 1-2 sizes down.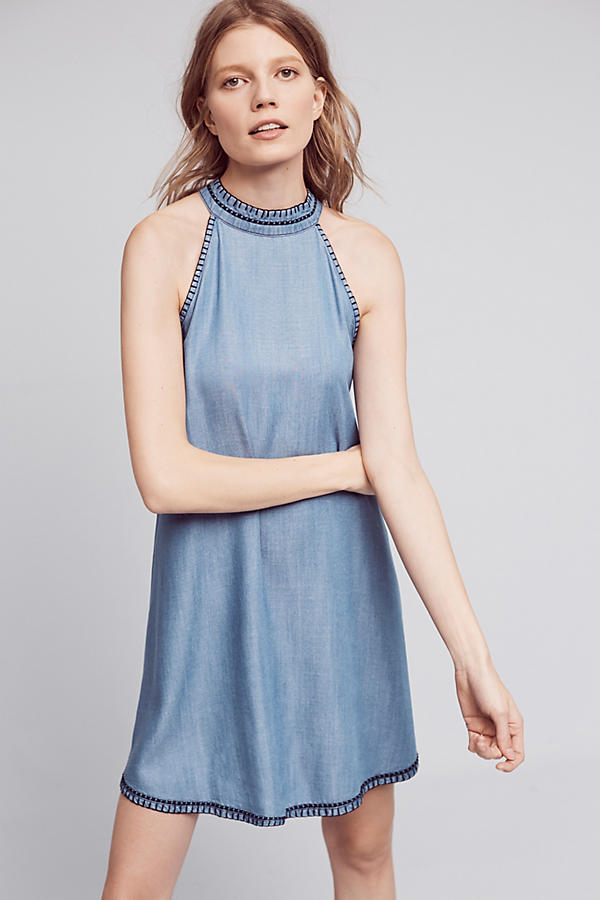 Anthropologie dresses are the best. This Cloth & Stone Lazuli halter dress is incredibly comfortable, soft, and utterly delicious. It is not really a halter though since your back is covered. You can wear a racerback bra with it, but it may show under your armpits. I recommend getting a navy racerback bra and just let it show or, my favorite, go braless. That is what I will be doing.
Sizing: Runs large. May tailor is taking in the Small Petite because the Extra Small Petite was sold out. This dress is not that short, so taller ladies feel free to indulge.
Scarlet Animal Print Bandana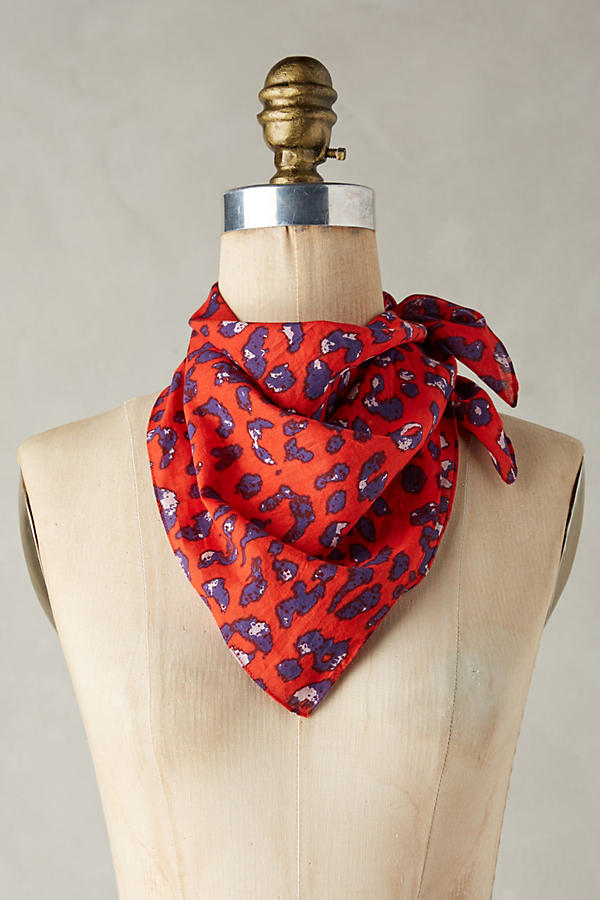 Anthropologie has the most amazing collection of scarves, but I am loving their bandanas right now. Especially this soft and cozy red and purple bandana. I can't wait to wear this around my neck a la Louise Sawyer.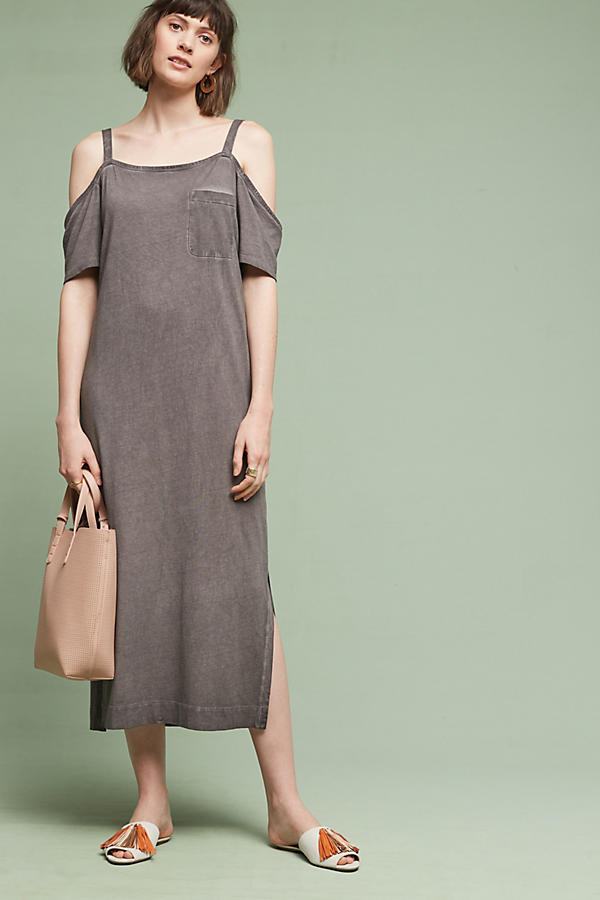 In the taupe color pictured above, I know this open shoulder dress looks like futuristic homeless garb, but it is just delicious. I swear it is flattering, despite it photographing horribly. But more importantly it is edgy, and utterly comfortable. I love that it skims the body and it is yummy soft. I am wearing it now as I write. I also ordered the blue version pictured at the top of this post. I can't get enough of these uber soft Anthropologie dresses by Cloth & Stone that always pop up come spring. Note: the purple and red bandana looks great with the taupe.
Sizing: Runs true to size, but maybe order a size down to compare. I bought the Small Regular, but tried the Small Petite and the Extra Small Regular just to make sure. The Small Petite fit odd in the hips, which means it is truly for shorter woman. And the Extra Small Regular was too snug on my belly.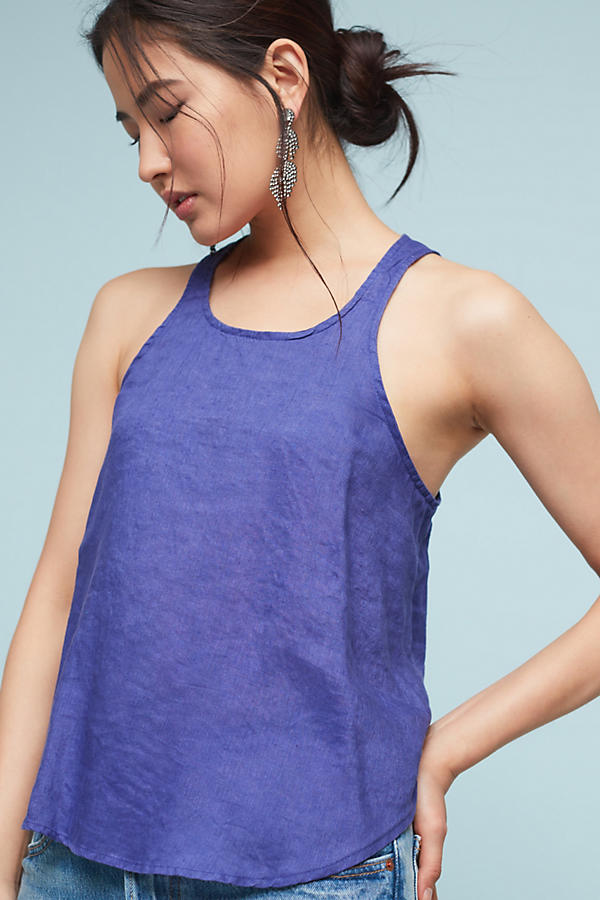 This simple swing tank may not seem like much, but the color is rich, it fits beautifully and it is, of course, soft and comfortable. This will pair with slim shorts and skinny ankle pants or jeans. Note: the purple and red bandana looks great with it.
Sizing: This runs true to size. I wear a Small in it, not an Extra Small.
Denim Leaves Shift Dress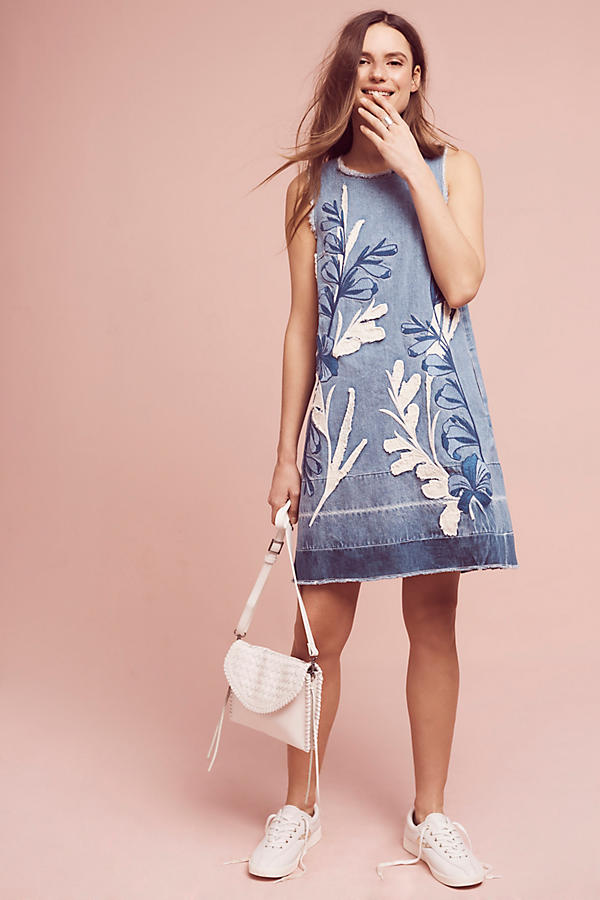 This embroidered denim dress by Holding Horses is a perfect example of that odd-yet-cute combination that makes Anthroplogie dresses famous. It is totally fun, completely comfortable, and unexpectedly flattering. It also has pockets that don't make you look fat. Hell to the yeah.
Sizing: Runs true to size. I am 5′ 4″ (size 4/6) and the Small Regular fit roomy, but well. It was a bit long for me length wise so I would order a Small Petite if I needed this in my wardrobe.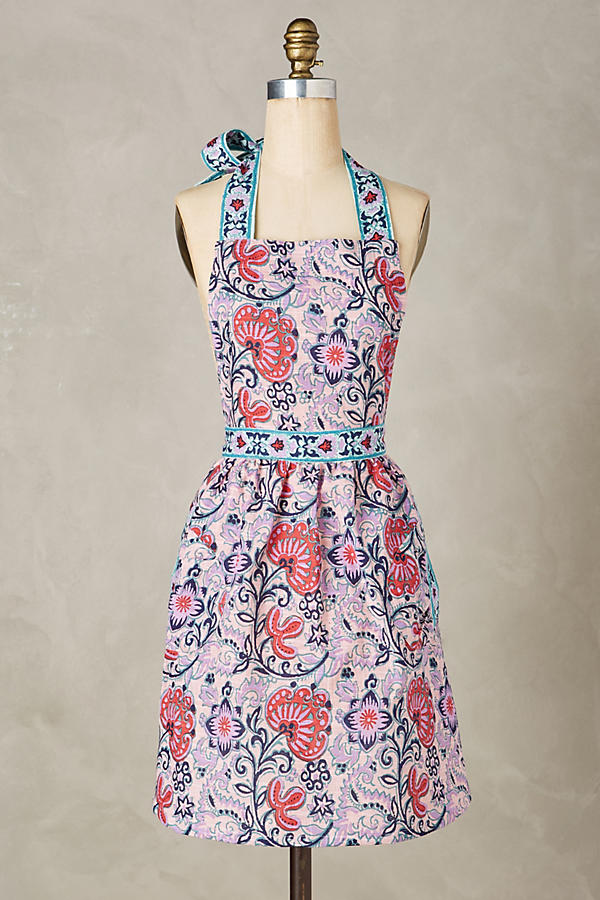 Anthropologie aprons are just as famous as Anthropologie dresses. Hands down, they offer the most stylish fashion accessories for the kitchen. I particularly enjoy the Addia Apron, but an apron is so personal. Take a look at Anthropologie's entire selection here and pick out your favorite.
Care to browse some of my recon photos…