I know the term 'statement sweater' is not commonly used, but it is truly the most accurate term for a unique, stand out sweater. A statement sweater could have funky sleeves, as pictured, be a bold color, or have some sort of bold graphic or embroidery. As you may have noticed, I adore statement sweaters. I love this particular statement sweater pictured because it was able to go from warm Spain outfits to cold Germany looks. As for how to wear a statement sweater in general, the key is in the length of the sweater. As usual it is all about proportion and balance.
Long Statement Sweaters Go With Leggings
Statement sweaters that cover your crotch and at least half of your bum are best paired with simple, high quality leggings in brown, grey, or black. Although this look is usually saved for the young as a longer statement sweater tends to really take over one's look and make my more mature clients feel self conscience.
Medium Length Statement Sweaters Are Most Popular
A medium length statement sweater, as shown in the images, is the easier choice on the How To Wear A Statement Sweater list. They are flattering, fun, and work with skinny jeans, as well as any lean cropped pant. At this length I almost always tuck a small portion of the center front into my jeans or pants. It can also be paired with skirts made of denim, leather, tweed, or another fabric that is thick enough to hide the bulk of a sweater being tucked in.
Short Statement Sweater Are For High-Waisted Skirts
Unless you have the most glorious abs, shorter statement sweaters are best for high waisted pants and skirts. They work best with flared or boyfriend jeans as well as a-line skirts. Even if you are not tucking in the sweater, the skirt should have a similar weight as the sweater, which makes leather, denim, and tweed great options.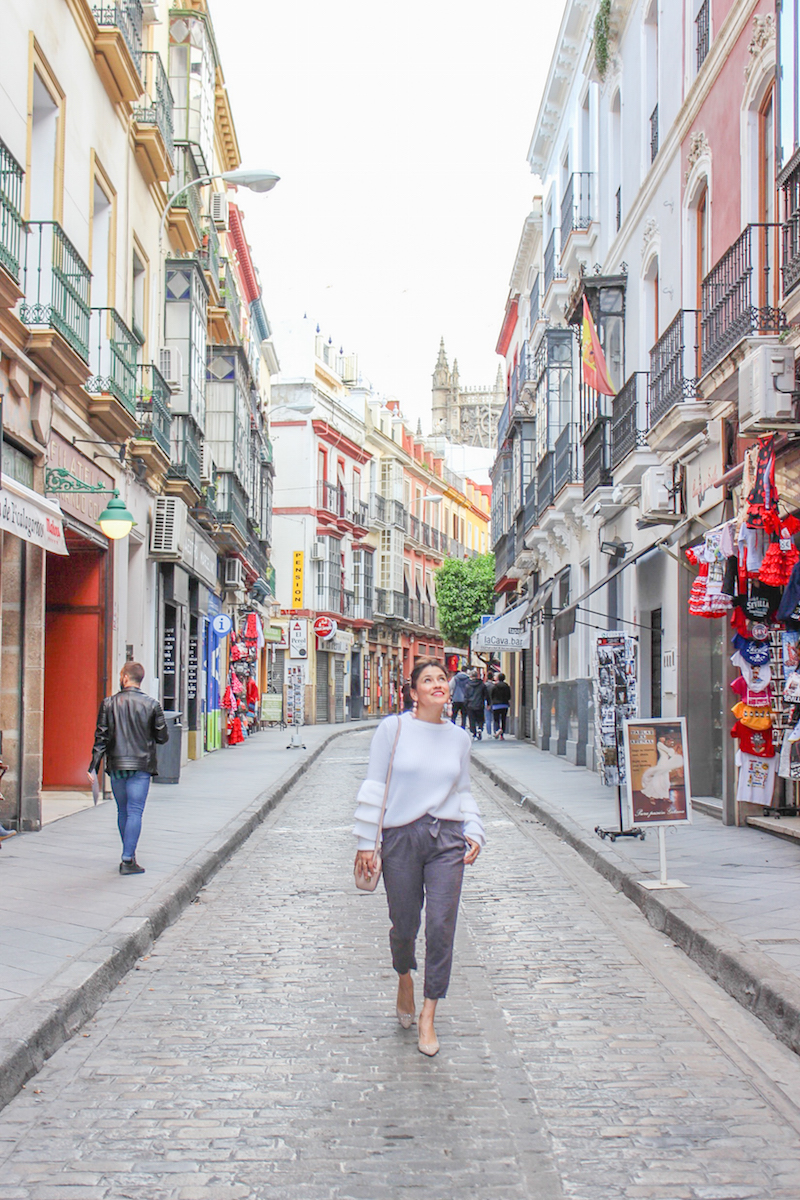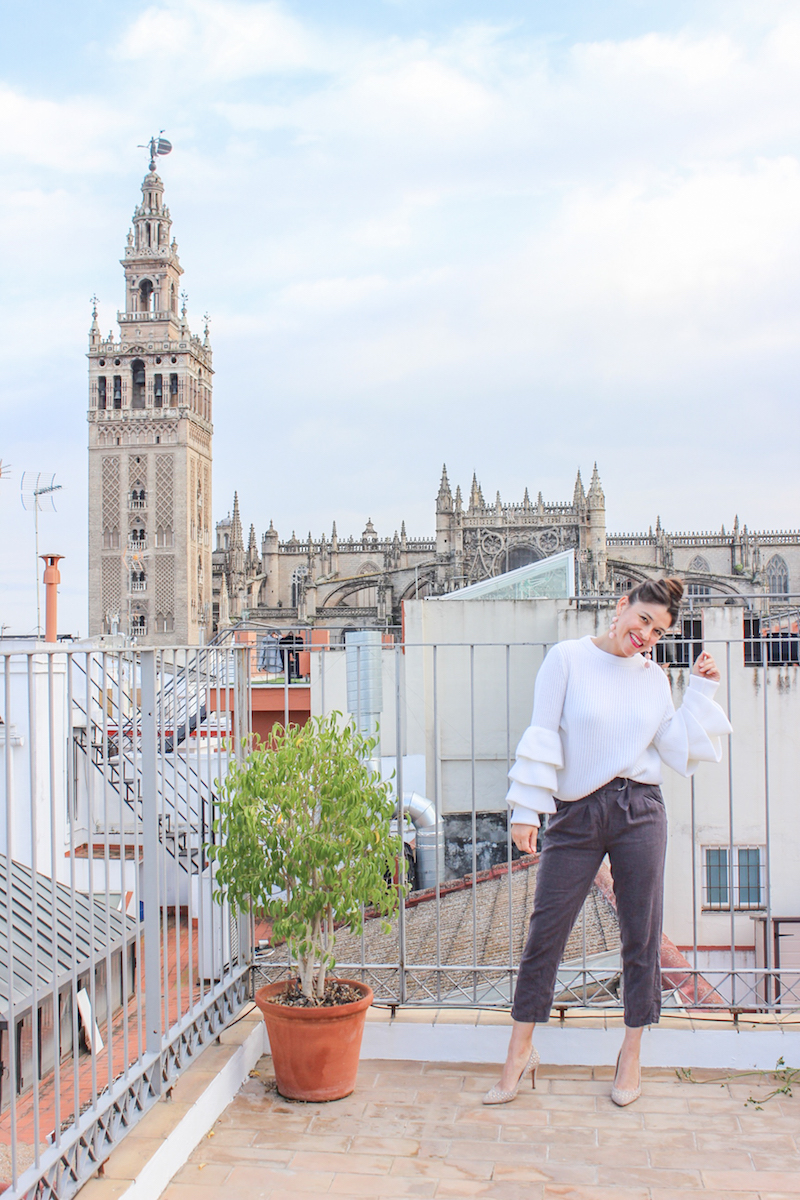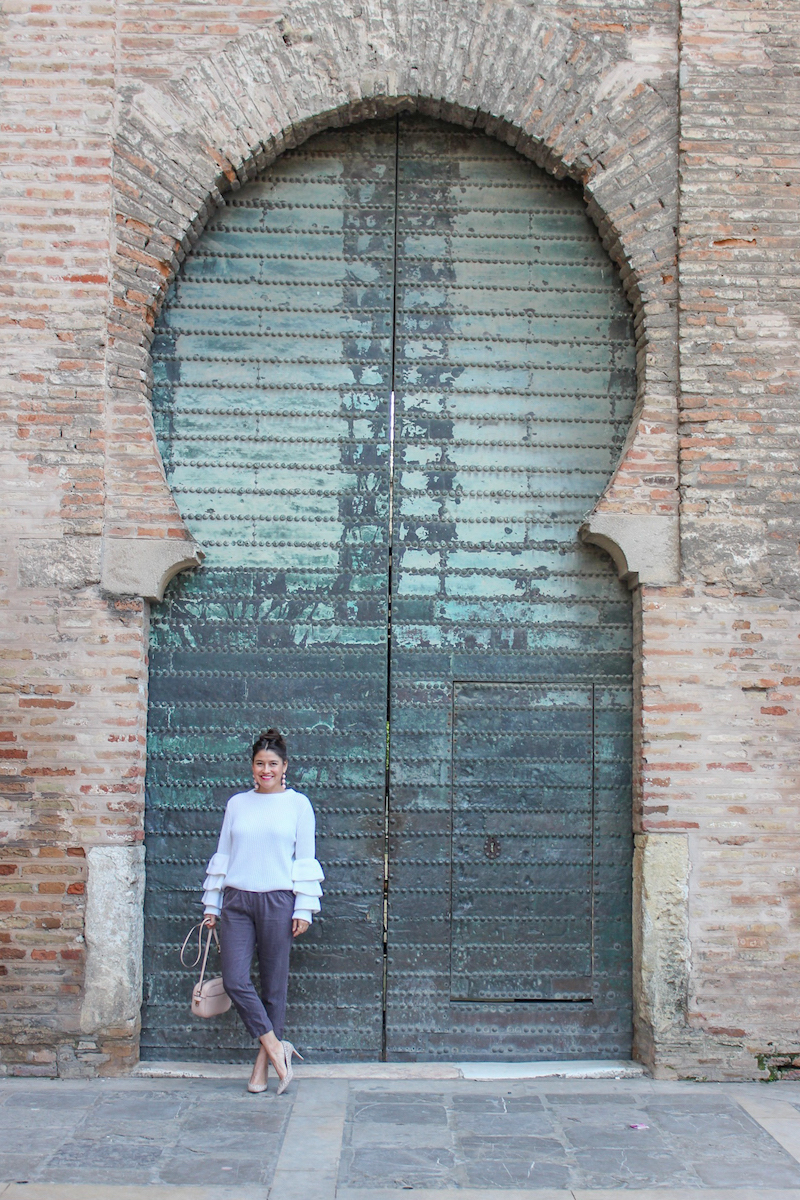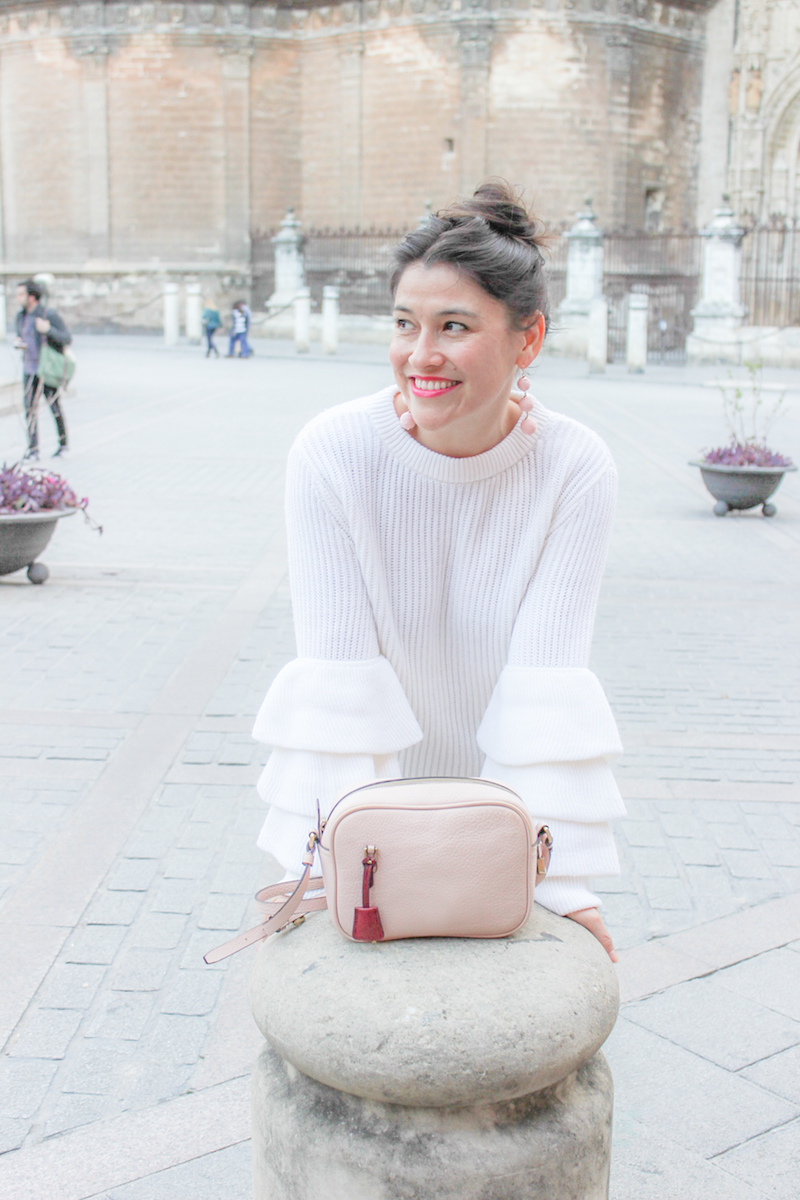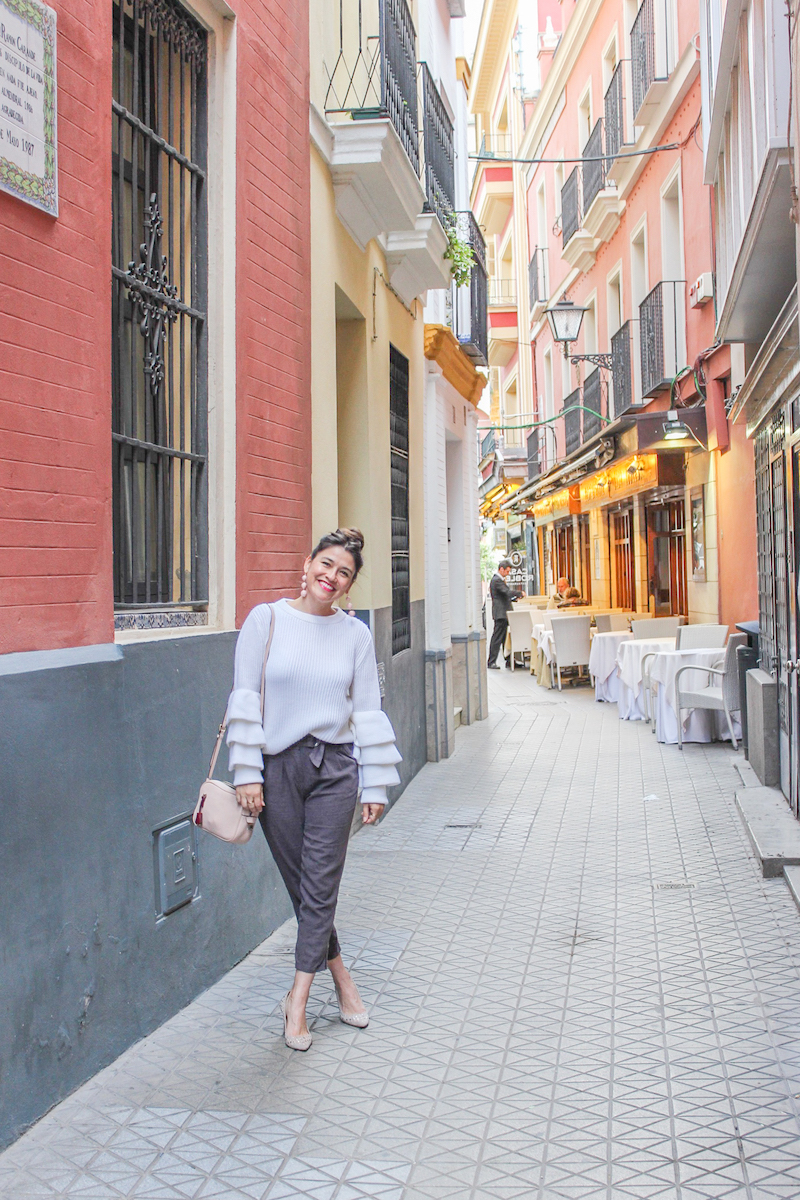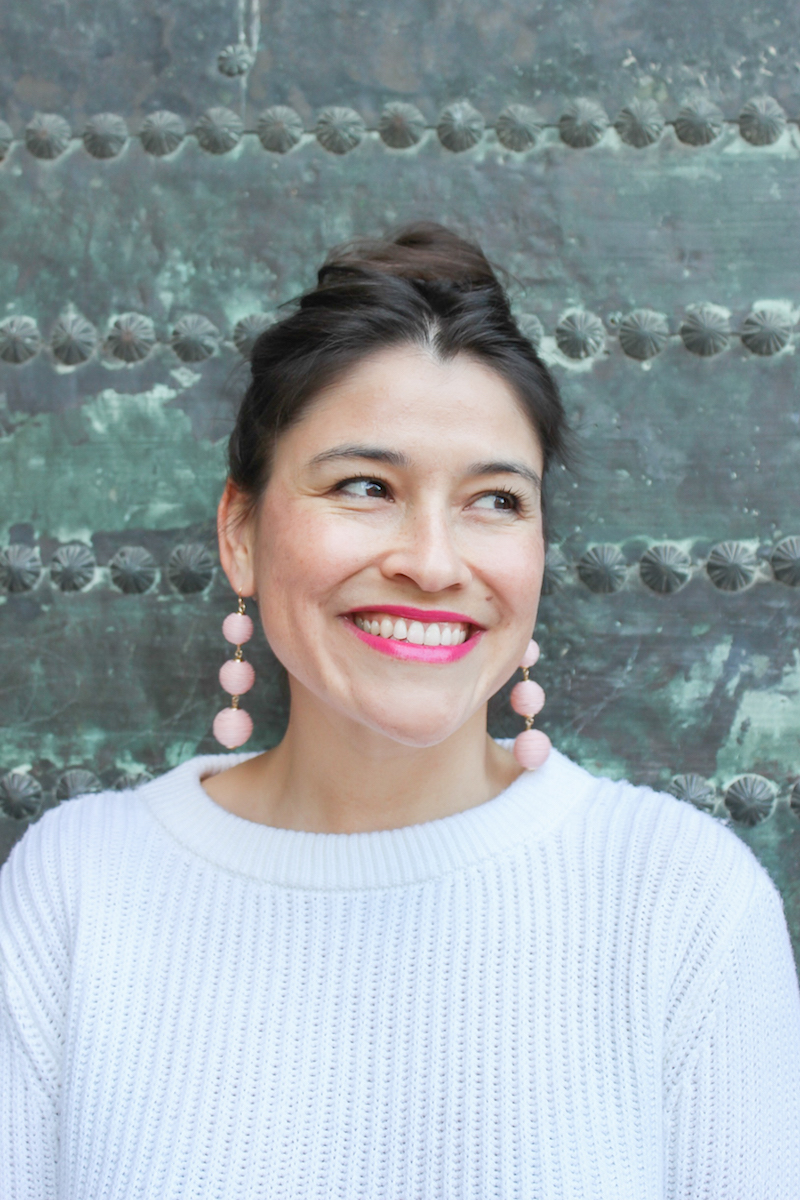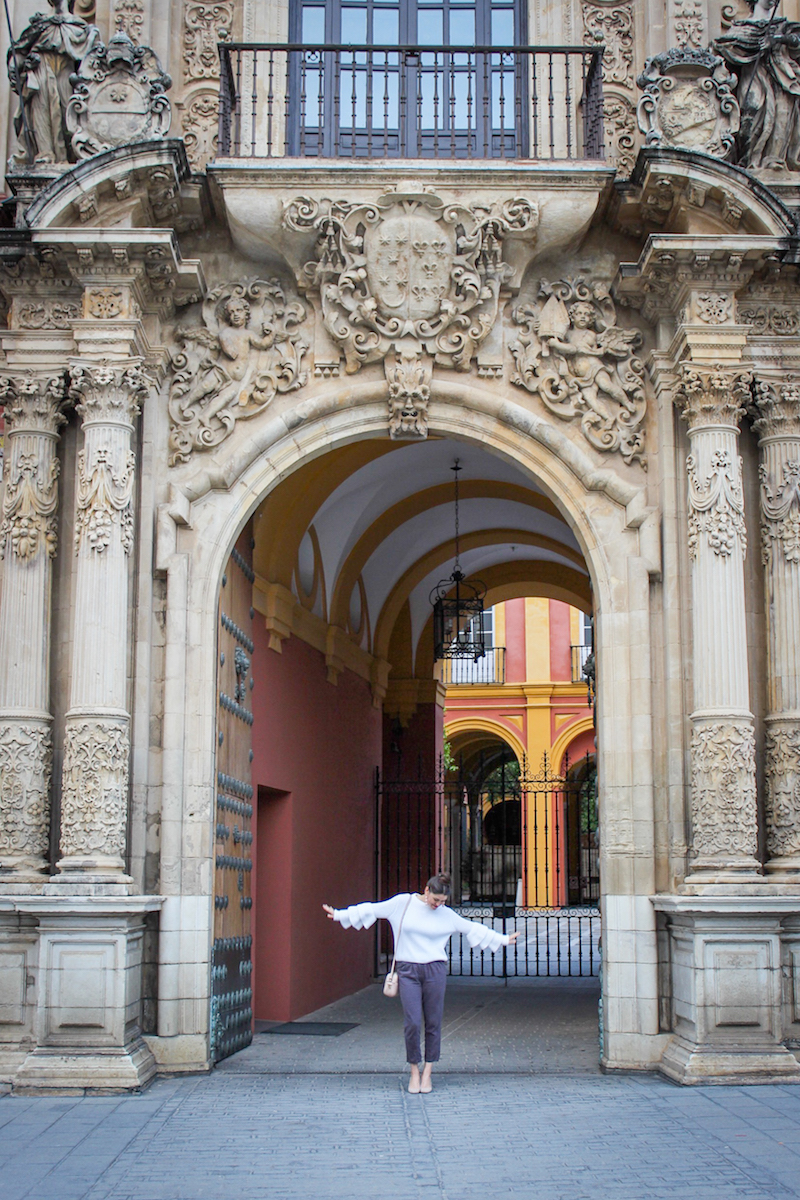 Photos by Jennifer Hahn
Location: Seville, Spain