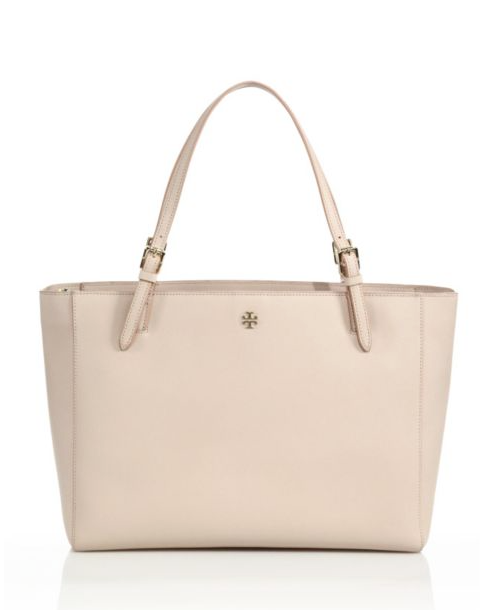 This years summer handbags are absolutely fabulous. The colors are perfect, the leathers are yum, the sizes are spot on, and the lightweight options are extensive. From the whimsical clutch to that perfect neutral tote, you are going to love my recommendations…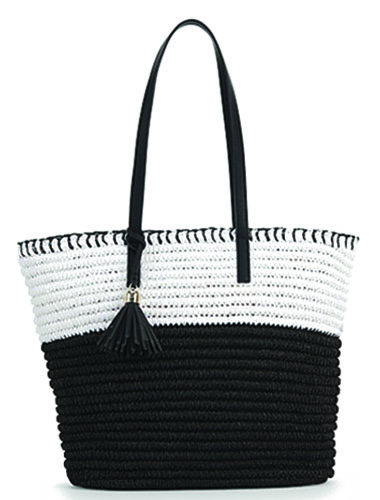 I am sure you have seen all the straw bags out right now. You have the pick of the litter, but I recommend taking advantage of Talbots Friends and Family sale and picking up their black and white Paper Straw Tote for 30% off. I rarely like black and white, but this, I like. Talbots Friends and Family 30% Off Sale goes from 4/27 – 5/7.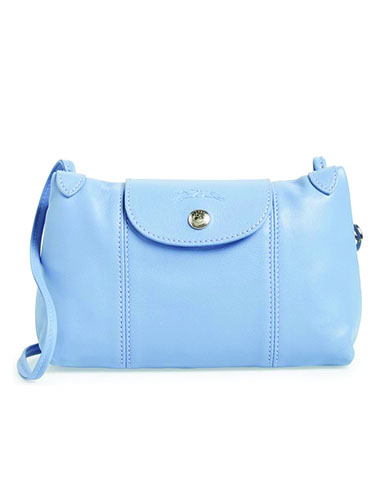 This Longchamp 'Le Pliage-Cuir' Crossbody Bag is wonderfully lightweight and can still hold all your basics: sunglasses, credit cards, lipstick, cell phone. The leather is yummy soft as well. This bag is available at Nordstrom and NeimanMarcus.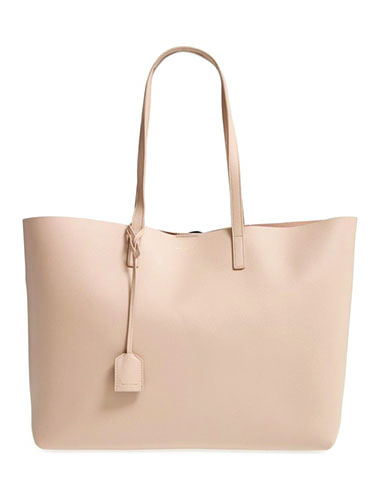 This Saint Laurent Shopping Leather Tote is that perfect feather light bag in that perfect blush shade. I swoon for this whisper of a bag. You can get this bag at Nordstrom or NeimanMarcus.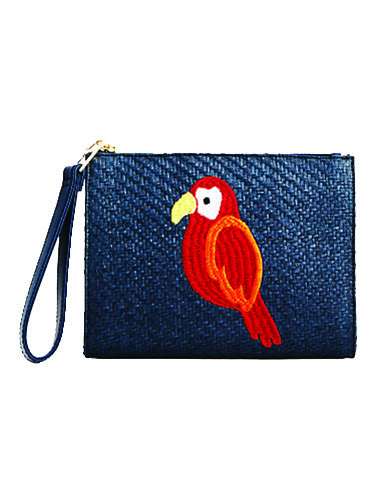 How much fun is the Talbots Parrot Woven Straw Wristlet? It will stay on your wrist for a night of dancing and start a conversation at brunch. It can even hold a thinner pair of sunglasses.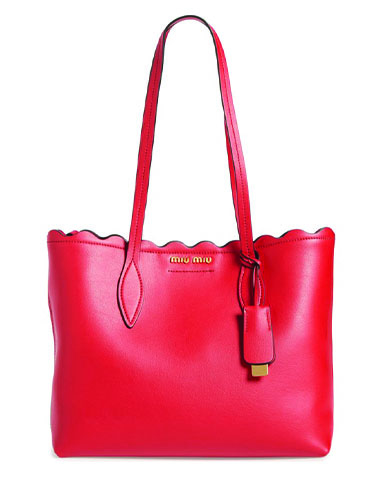 One of my favorite clients adores this Miu Miu 'Wave' Calfskin Leather Shopper. Often people don't realize that the most neutral bag is a bright color. This bright red works with gold, silver, black, or brown. As for style, you can pair the bag with a professional dress as well as blue jeans.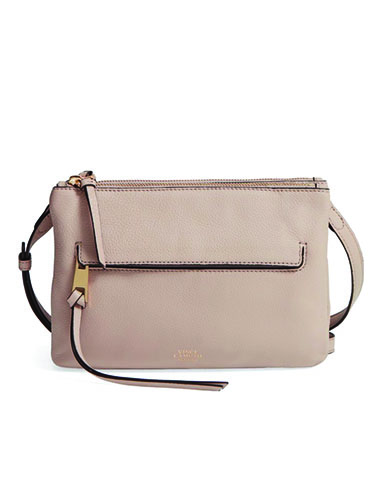 This Vince Camuto 'Gally' Leather Crossbody Bag is one of my favorites right now. It comes in a handful of useful colors, but my favorite is the almond beige shade. I also recommend black and mocha.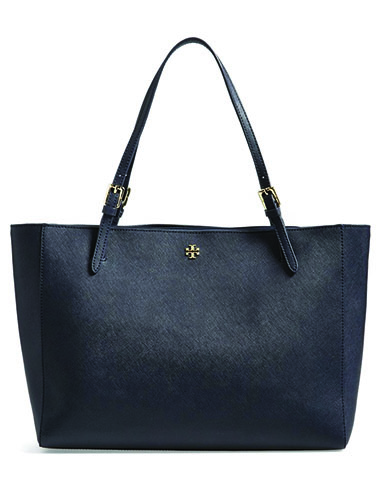 If you need a professional bag the Tory Burch 'York' Buckle Tote is perfect for you. The navy pictured above is the larger version. I imagine the 'Small York' tote would be a better size for the less encumbered carrier. The small can definitely fit an iPad and a file folder. The larger one can carry a laptop.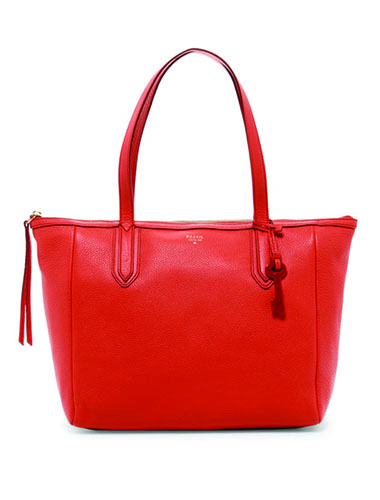 I love Fossil's shopper bags. My favorite gold one is no longer for sale, but if you are itching for a bold color, this Fossil 'Sydney' Leather Tote in tomato is a delight. The bag is lightweight and has the perfect outside pocket to slip your cell phone i n.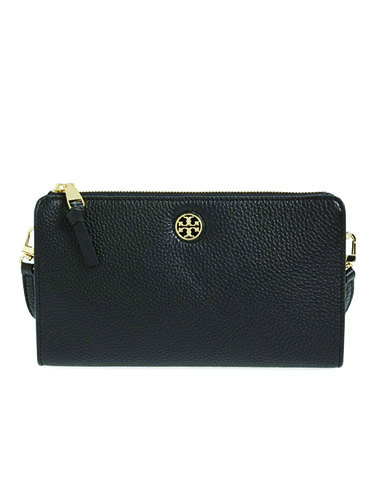 Tory Burch calls this 'Robinson' Crossbody a wallet but it's the perfect clutch for a nigh out. You get the comfort of the cross body, but the elegance of a clutch. This also comes in a gorgeous tan they call 'bark'.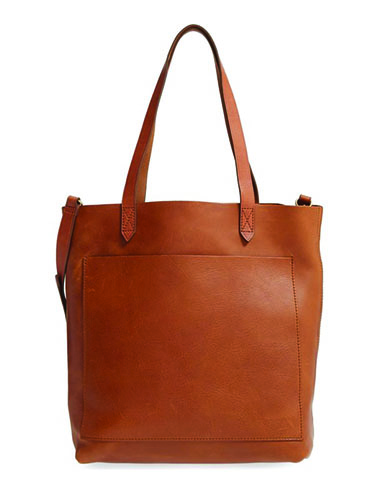 You are going to love the weight of this Madewell Medium Leather Transport Tote. It feels like nothing and carries everything! Plus it can be a shoulder bag or a crossbody bag.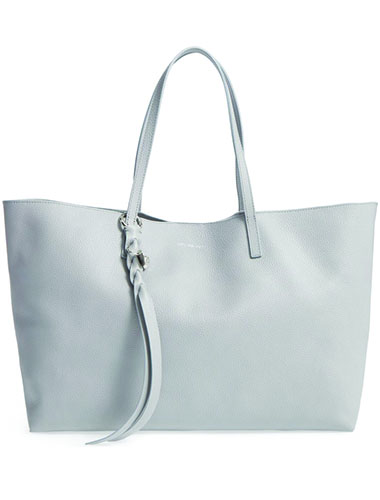 The grey of this Alexander McQueen 'Small Skull' Open Shopper is beyond delicious. As is the theme, it is really light-weight and the leather is a whisper of softness. The only issue is the lack of pockets. It comes with a little zip-up pocket, but that's not always what one wants to put their cell phone in.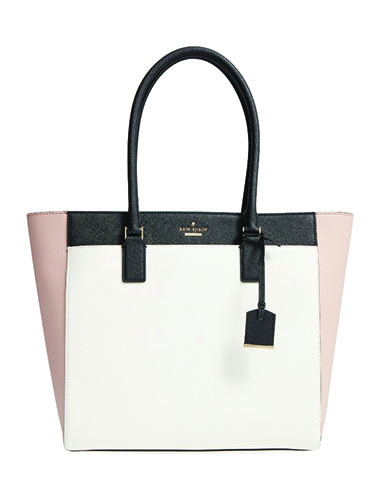 This Kate Spade leather tote with a laptop zip compartment is a sophisticated option for work or travel. Plus, it offers that ever so handy exterior slip pocket for your keys and cell phone.