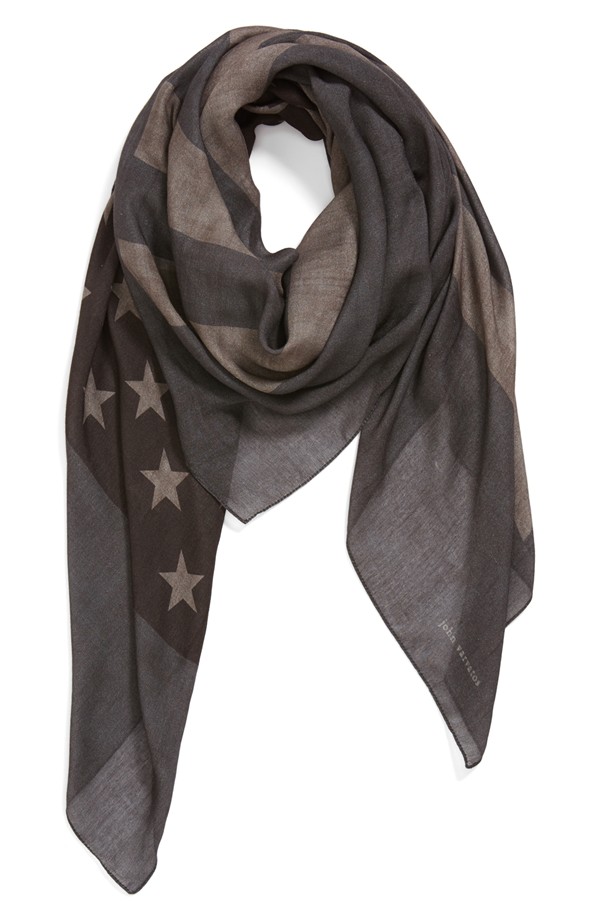 John Varvatos $148.98
Theme dressing doesn't have to be costumy. In fact when a holiday comes up, I take great joy in the challenge of uniting said holiday theme with a clients' personal style. It's a fantastic juggle that reminds me of my most important values: honesty and politeness. Like holidays and personal style, the two concepts seem to contradict. So, how do you dress in theme without looking like Betsy Ross made your outfit? The 4th of July seems to dictate a three color look via a flag, but you don't have to succumb. Here are some ways to make your 4th of July outfits with items you can wear more than once a year. They key is to wear traditional American symbols in unusual colors or wear traditional colors in everyday silhouettes and combinations.
Scarf
I am loving John Varvatos' collectible darkened flag scarf, on sale now.  I love the way the scarf was dyed to an almost post apocalyptic shade.
T-Shirt
Another take on the stars and stripes without the usual primary colors is this PJ Salvage tank. The grey color is great.
Eagles
It's not all about the flag. Eagles say America too. If you are tired of the flag business, try the 'ol bird on a peice of clothing. It's fresh, fun and is interesting for any casual ocassion.
Navy & White
I adore navy and white. There is no easier way to say Yay! America then sporting navy and white. Whether it is a white tee and blue jeans or these fabulous Robin Piccone printed lounge pants, your outfit will be 4th of July appropriate and still be of use the rest of the summer months.
Add Another Color
Feel free to add other colors to your red, white, and blue. Add yellow, grey, and cream or even substitute out one of the USA colors for something else and you will still nod to America without losing your personal style.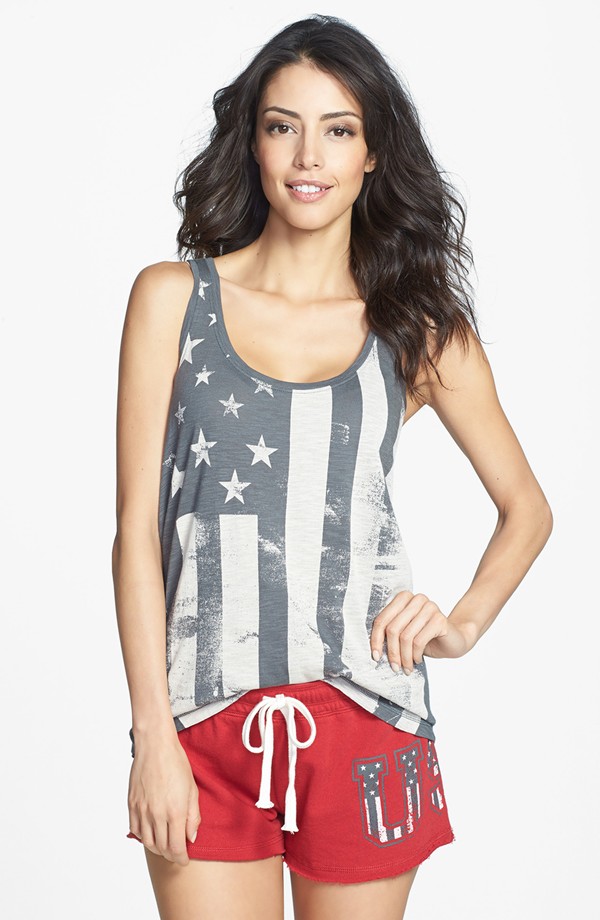 PJ Salvage $42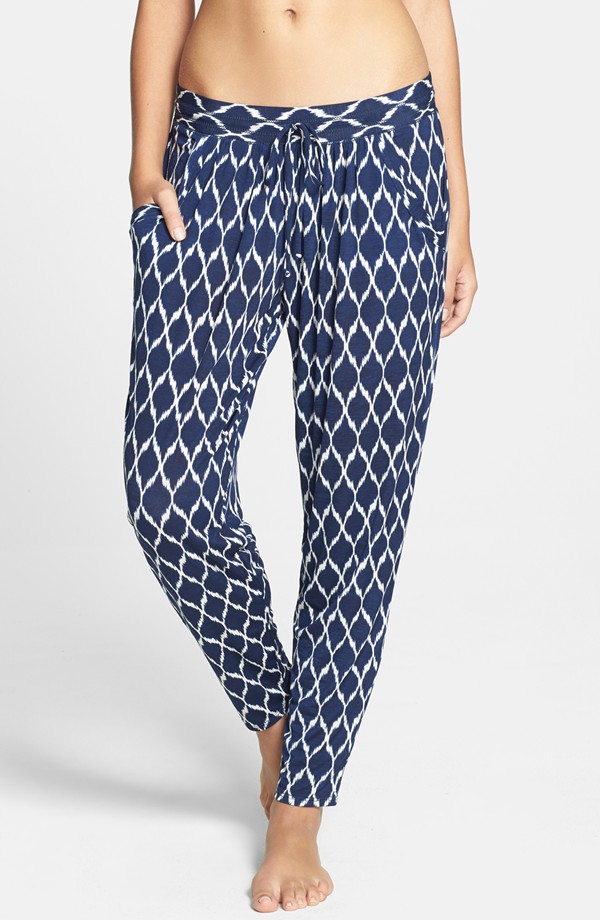 Robin Piccone $96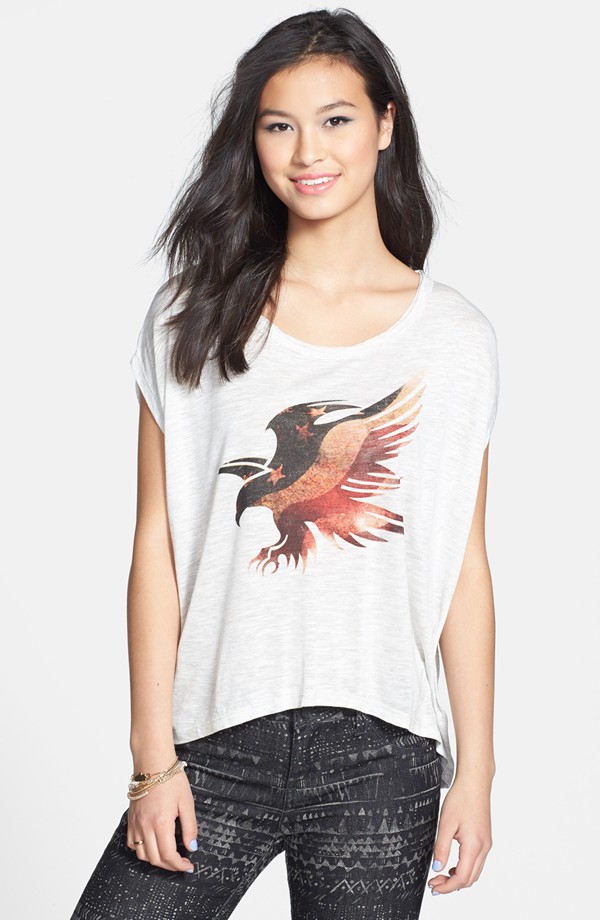 ANM $30
To get these items on time, choose two-day shipping.