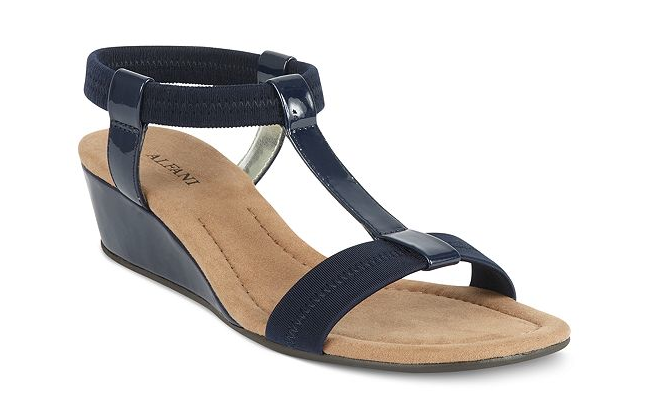 Alfani $40 $27.99
Updated May 2020
Navy blue sandal wedges are not your conservative navy footwear from days of yore. They keep the practicality of their relative — the conservative navy pump — but without the dowdiness. Navy blue sandal wedges are fresh, interesting, and most importantly, comfortable. You can attend all of your outdoor parties without sinking into the dirt, grass, or whatever terrain your summer agenda includes. I imagine you will be attending weddings, BBQs, brunch, and perhaps some horse races. You may even be able to wear them to work if your environment is relaxed enough.
My summer agenda includes numerous client shopping sessions, many of which will take place at Macy's shoe section as they have a diverse selection of useful and affordable shoes. On a recent jaunt to check out Macy's shoes with a client, I found a treasure trove of affordable and comfortable navy blue sandal wedges. My favorite is the Alfani Women's Voyage Wedge Sandals. These sandals are so incredibly comfortable that I "copied my client." This means I took my own advice and bought the navy wedges we got her, plus three other colors. I already know I am going to kill these shoes this summer. They will be my go-to for client shopping sessions where I need my feet to move fast in comfort, but look good.
How To Wear Navy Blue Sandal Wedges
You can pair navy blue sandal wedges with almost everything: short dresses, maxi skirts, maxi dresses, shorts, capri pants, skinny jeans, straight leg pants, and slightly flared pants. I recommend not pairing them with blue jeans that are too similar to the color of your navy sandals, and don't pair them with slacks. The best time to wear navy wedges is when you are wearing a printed top or blouse with navy in it. The shoes I have selected are all solid navy, so a printed blouse or dress will be more interesting than another solid colored item. Unless, of course, your bottoms are printed. In which case, a solid navy blouse will go beautifully.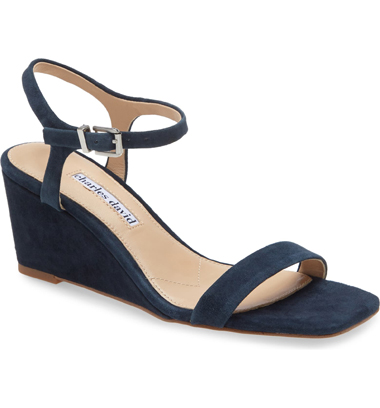 These sandals are available at Nordstrom, Zappos, and Bloomingdale's.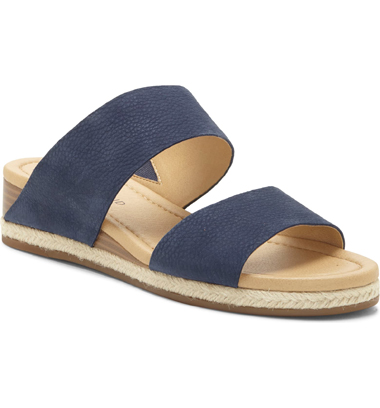 These sandals are available at Nordstrom, Amazon, and DSW.
Evolve Wren Quarter Strap Wedge Sandal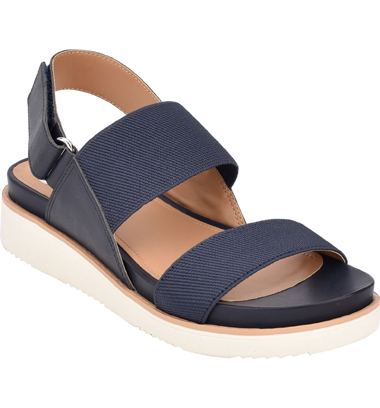 These sandals are available at Nordstrom and Zappos.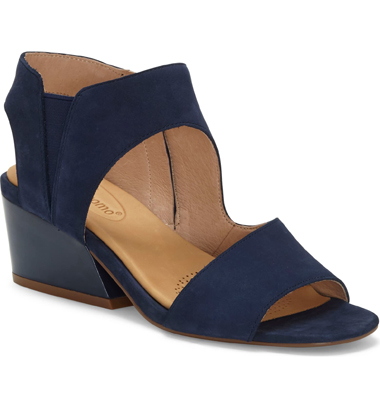 These sandals are available at Nordstorm, Zappos, DSW, and Sole Society.
Alfani Women's Voyage Wedge Sandals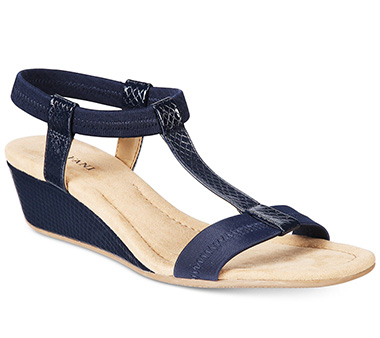 Camper Misia Platform Wedge Sandal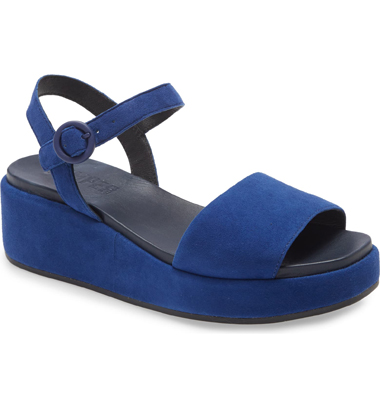 These sandals are available at Nordstrom, Farfetch, and Camper.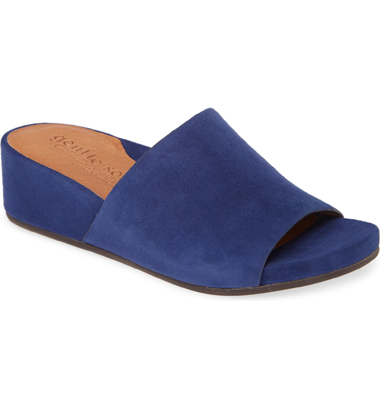 Vionic Astrid Platform Wedge Sandal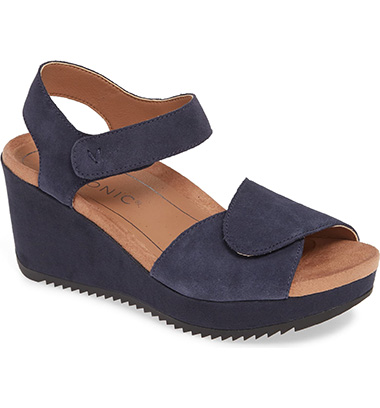 This sandal is available at Zappos, Amazon, and Vionic.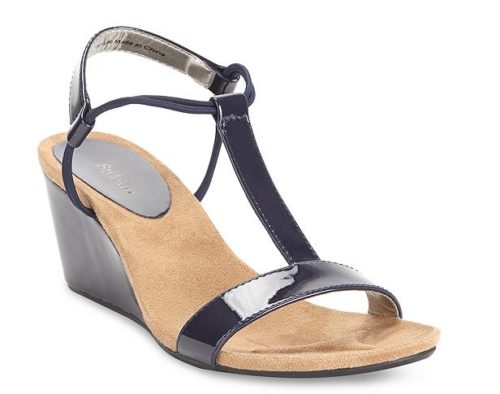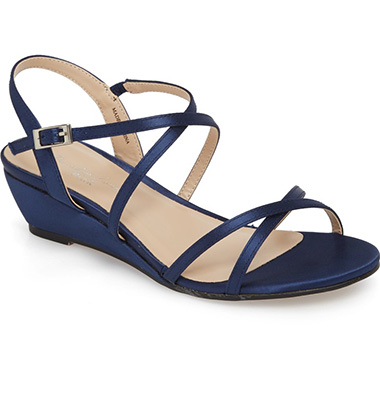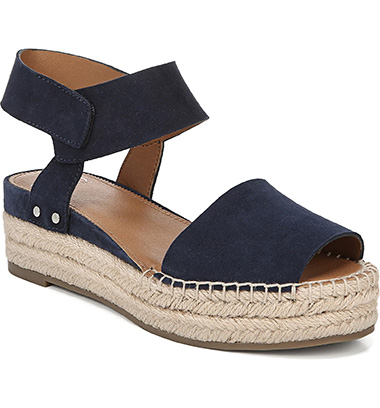 Clarks Spiced Bay Espadrille Wedge Sandal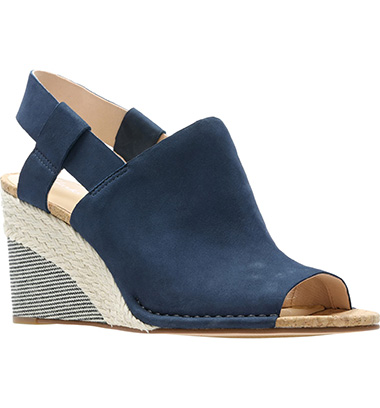 Bueno Ida Wedge Sandal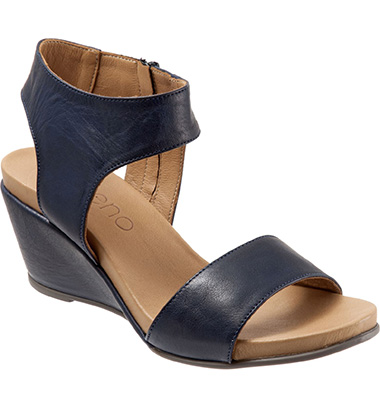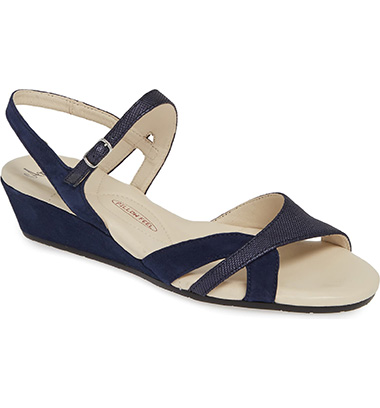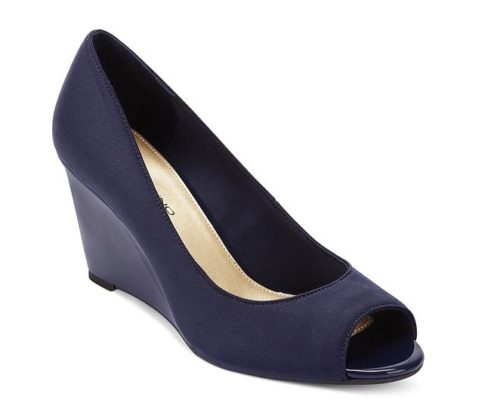 Cole Haan Rosalind Wedge Sandal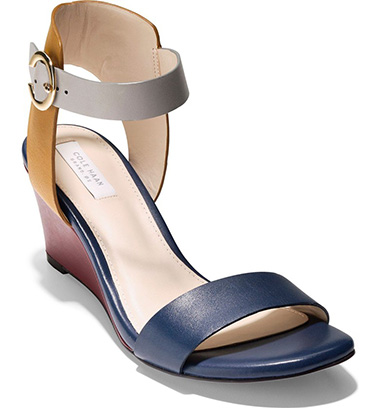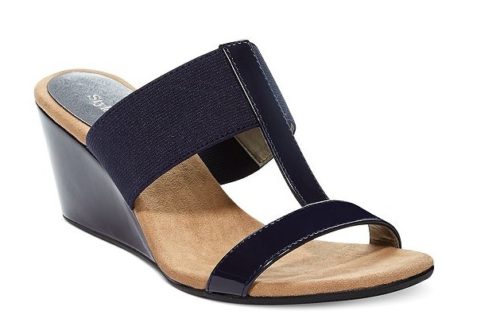 Style & Co $39.99
Bandolino Gerritsen Wedge Sandals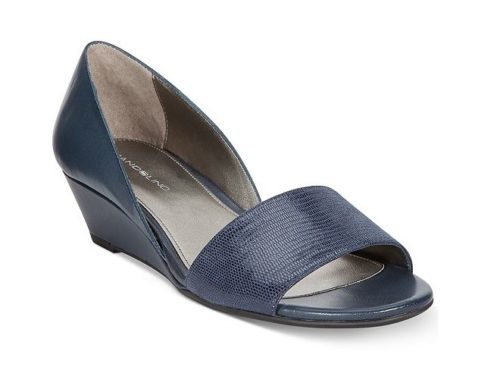 Bandolino $59
Nine West Laglade Wedge Sandal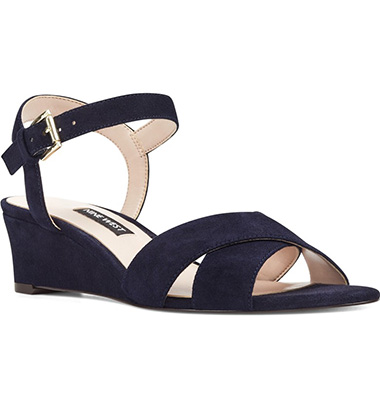 L'Amour Des Pieds 'Oswin' Peep Toe Demi Wedge Sandal