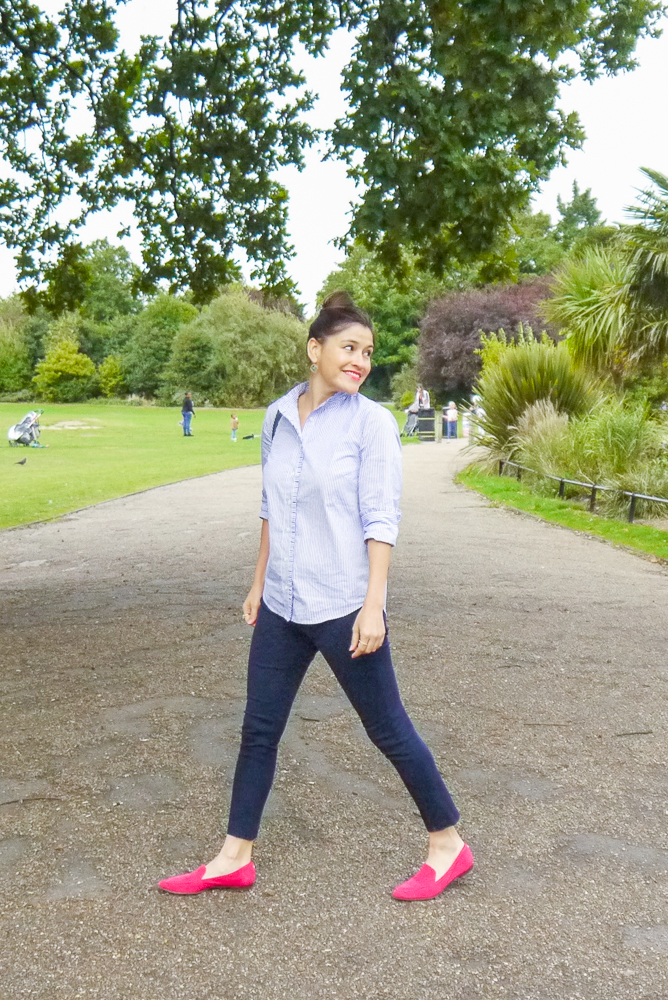 I have just returned from London Fashion Week. This will be my third LFW and, I believe, my 18th trip to London. I am officially an expert on packing for the Big Smoke. With that said, my advice on '7 Things To Pack For London' basically works from April through October since London really only has two seasons: fall and winter. Winter begins about October and tapers off in early April. The rest of the year is a capricious fall season…
London's fall temperatures range from high 70's to low 50's and change from one to the other in a span of 24 hours. Rain is common, but unreliable. My weather app says it will rain and it doesn't. Then it predicts a standard overcast, yet it's pouring rain. And just to keep me on my toes, this last trip had temperatures in the 80's. In short, in order to pack for London successfully you must pack for all weather possibilities.
Portable Umbrella
Any 'What To Pack for London' list must have a light-weight, portable umbrella. It is essential for the sporadic downpours of fall. I must admit though, I never actually used mine despite always having it in my purse. The rain I ran into the last two weeks was, what I call, superficial rain, so I just let it rain on me. If I hung out in it for an hour, I'd probably get very wet, but walking through it for fifteen minutes was fairly comfortable. Others did not agree though. I have never seen so many black umbrellas on Day 5 of London Fashion Week.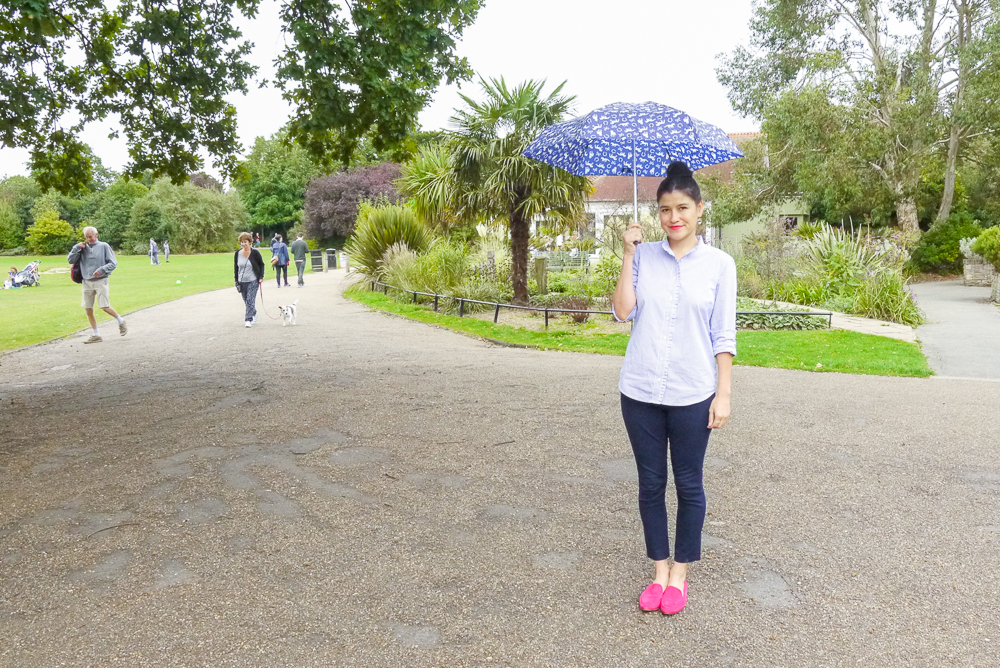 Comfortable Stylish Flats
My stylish flat of choice on this trip was the amazingly comfortable and fabulous Kate Spade loafers. I walked the crap out of London without any bit of discomfort. At the end of a ferocious walking day I was inspired to verbally thank them for being awesome. We all know how freakishly difficult it is find truly stylish, yet truly comfortable flats.
Note: To protect the suede from light rain and dirt, I sprayed two light coats of Scotchgard's Suede Protector before I packed them. Be sure to brush them with a horse hair brush before treatments and let the shoes sit for 24-hours between sprays. Even with this treatment, I would not wear them in excessive rain.
Shoe Accessories (aka Essentials To Pack For London)
London's streets were not made for the 2.6 million cars on its roads today. This means driving almost always takes longer than walking/public transportation, so shoe accessories are essential when not wearing the best flats ever. I am beyond grateful that Solemates sent me some shoe goodies to pack for London. I would have destroyed my gold pumps on London's terrain had I not used their heel caps. And I would have blistered the back of my heel breaking in my new J.Crew beauties had I not used the Anti-Friction Balm. I will never go to a walking city again without these goodies. Here is my entire list of shoe essentials for London.
Blister Blocker Anti-Friction Balm
Compeed

Versatile Coat
I packed three versatile coats, but most people should get on well with just one amazing coat. I find a solid bold-colored coat works best since it pairs well with prints and other solids. I chose my J. Crew royal blue coat as my main outerwear for this trip because it goes beautifully with most of the colors I packed: navy blue, light grey, black and pink.
Ankle Pants
Ankle pants are a must in fall because they are so darn versatile. You can pair them with a sleeveless tunic, or a long sleeve cashmere sweater. You can wear them with casual flats or glamorous heels. You can layer on top of them, or just wear a t-shirt. They can be dressed up, dressed down, or hang out in the middle. I packed a couple pairs of my older J.Crew 'Minnie' pants, but you can also use Loft's Essential Skinny Ankle Pants, or J.Crew's 'Martie' pant.
Cotton Blend Tops
Cotton Blend Tops seem vague but are an essential part of what to pack for London.  They work great with sweating, pack well, work with all temperatures, and wash well when needed. From cute tees and button-downs to my sleeveless cotton-cashmere sweater, I lived in cotton blend tops in London.
Day-To-Night Handbag
Any travel needs a light-weight, versatile handbag that must be big enough to carry everything you need, but small enough to avoiding weighing you down and bumping into things. I also require the bag to work with my dressier outfits as I never pack clutches when I travel. I packed three day-to-night handbags for my trip: one gold, one black, and one navy (pictured). Here is a different color of the Streets Ahead bag I am carrying.
London Cargo For Day
Water bottle
Sunglasses (FYI I am too excited to actually see sun to wear sunglasses in London)
UK cell phone (Only $10 a month. We are being robbed in the USA)
USA Cell phone/Camera
Travel Wallet
Personal Items: hair clip, lip balm, tissue
Shoe Accessories: Compeed, Band-Aids, Anti-Friction Balm
Portable Umbrella
Book to read on subways and trains
London Cargo For Night
Water bottle (because London restaurants never serve as much water as I want)
Eyeglasses (to see plays or performances)
UK cell phone (Only $10 a month. We are being robbed in the USA)
USA Cell phone/Camera
Travel Wallet
Personal Items: hair clip, lip balm, tissue
Shoe Accessories: Compeed, Band-Aids, Anti-Friction Balm
Portable Umbrella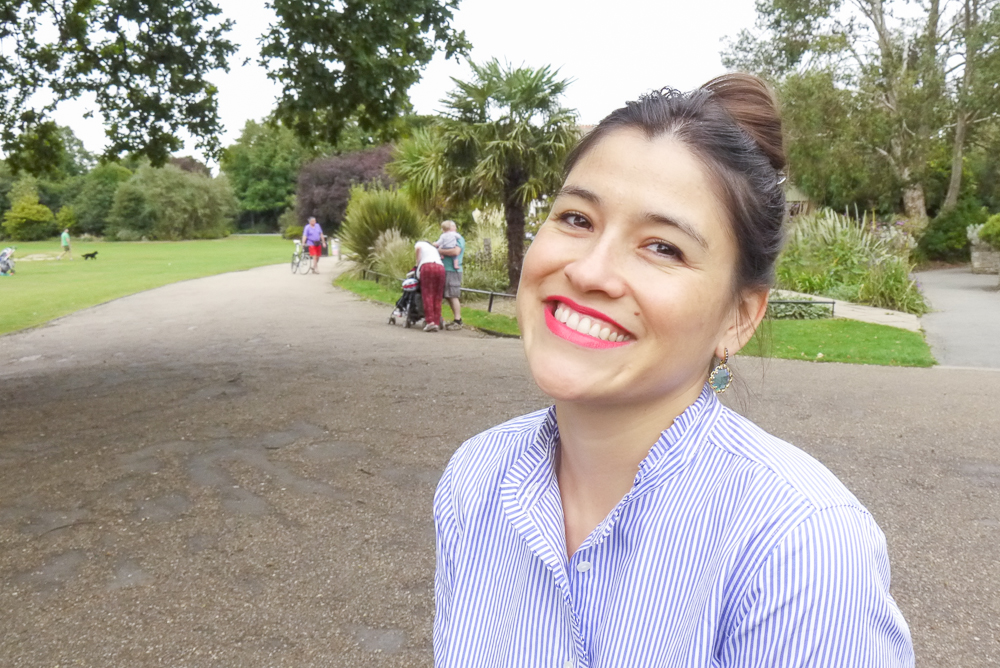 My blog posts are my honest and personal opinion. Sometimes my content includes products sent from companies or PR firms. In this case I was sent samples from Solemates. If I am sent something that is unimpressive or boring I don't write about it.