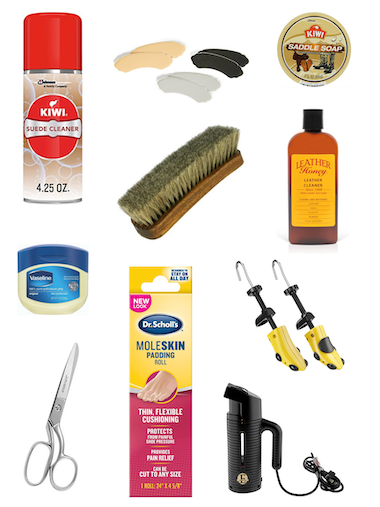 I constantly refer my clients to products (or, as I like to say, fashion tools) that will lengthen the life of their wardrobe, or fix a fashion problem. Here is the complete list of all the fashion tools you could need…
Sheec Active-X No-Show Socks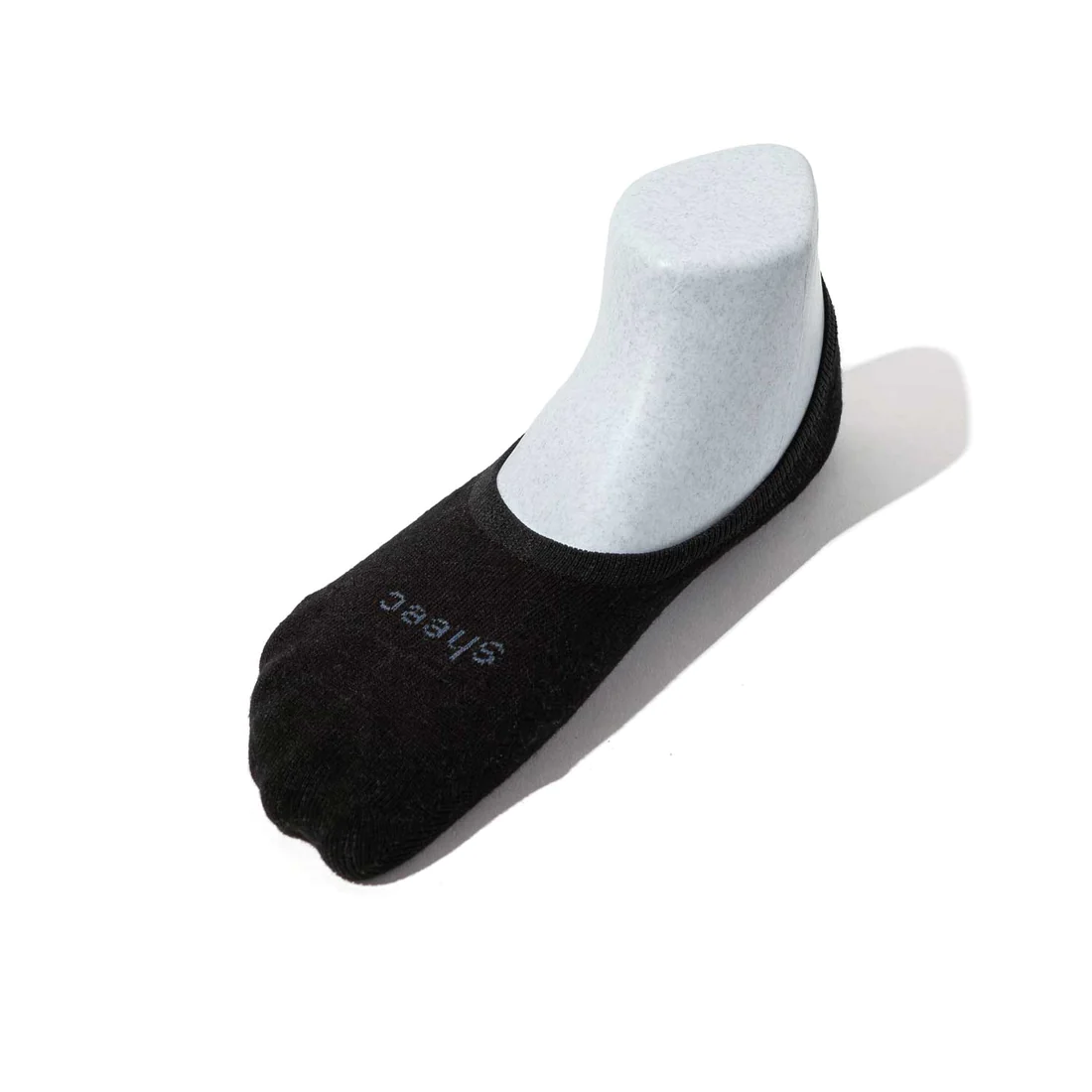 These socks by Sheec are the best no-show socks ever! They actually stay in place, and come in low, mid, and high-cut versions to go with a variety of shoe styles. I have been looking for a no-show sock to recommend to my clients for 15 years, and I finally found it. They come in a range of sizes from xs to XXL and are made of a 72% Modal, 26% Nylon, and 2% Elastane blend. You can see my full video review of these amazing no-show socks on my YouTube channel.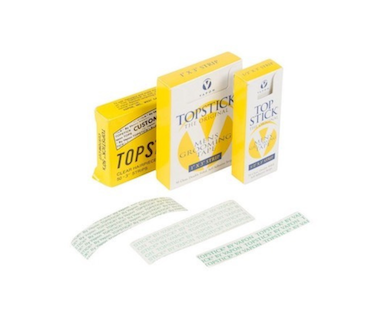 Don't buy fashion tape, get Topstick. Topstick is toupee tape that causes fewer allergic reactions than fashion tape. It's also more effective and cheaper. It can tape down a neckline or bra strap, and close the gap of a button-front shirt. It's one of the more versatile fashion tools because basically every potential issue, from boob exposure to "fashion malfunctions" can be fixed by Topstick. For a few Topstick how-to tips, watch this.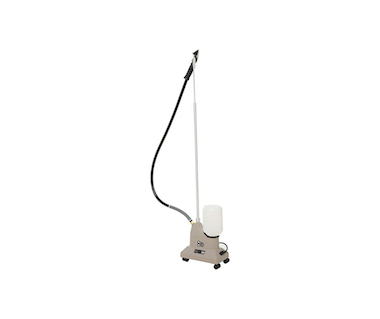 Ironing is not always necessary. Most of the time you just need a steamer. My all-time favorite steamer is the professional grade J-2 by Jiffy. I've had mine for 10 years now and it's still going strong. If you want a handheld steamer that doesn't take up as much space as a professional standing steamer, my assistant recommends the Conair GS38.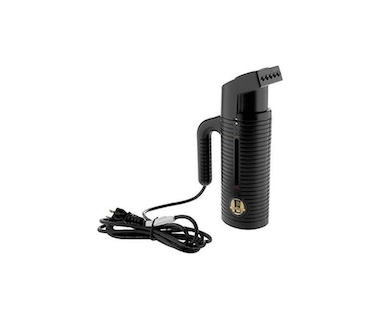 If the J-2 Jiffy steamer is too big or unsightly for your home, Jiffy's personal steamer is fantastic for a smaller home or travel.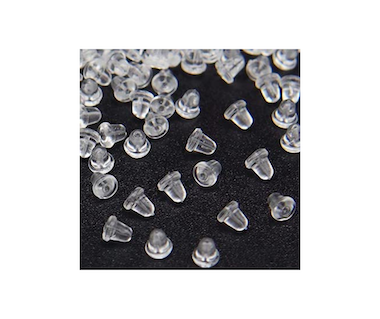 To prevent your earring from jumping out of your ear, you need earring backs. Most earrings come with backs, but sometimes you lose them and need a spare one handy. I actually replace my earring backs with these spare rubber stoppers right away because they are more effective than the back that comes with an earring. You will never lose an earring again.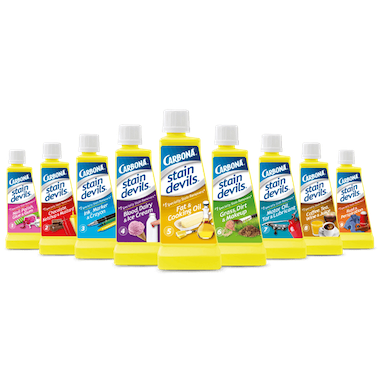 No set of fashion tools would be complete without stain remover. Carbona Stain Devils are the absolute best at getting stains out of your clothes. They have nine different formulas that focus on the most popular stains we get on our clothes from blood and wine to rust and ink. I recently used the #5 Formula to get a grease stain out of my new white jeans. It worked beautifully.
Leather Cleaning Tools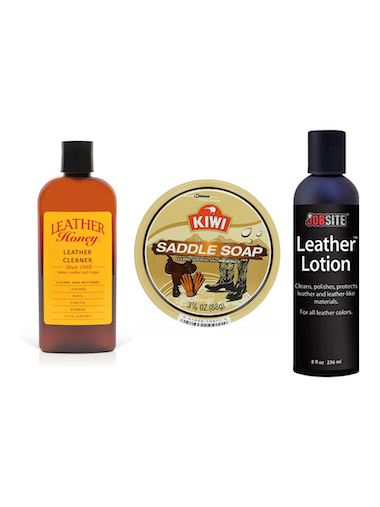 There are a few products that clean dust and dirt off your leather clothing, shoes, and bags. I recommend…
A cobbler can also clean your leather items if you don't want to be bothered.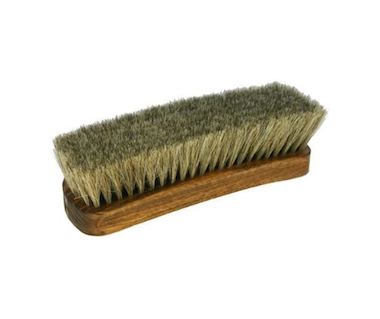 Use a horsehair brush to brush dirt or dust off your suede garments or shoes. You can also use it to bring up the nap when cleaning your suede.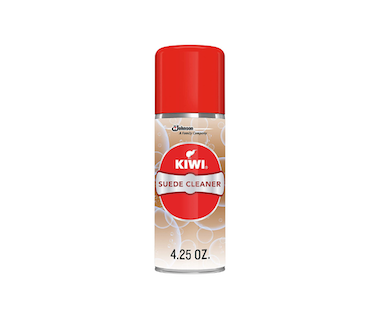 Use this to clean your suede shoes and garments. Before spraying your item with suede cleaner, brush the shoe with the horsehair brush to open up the nap and eliminate preliminary dirt and dust. Again, a cobbler can also clean your shoes if you don't want to take on the task. Here is a great suede cleaning and protection kit by Kiwi.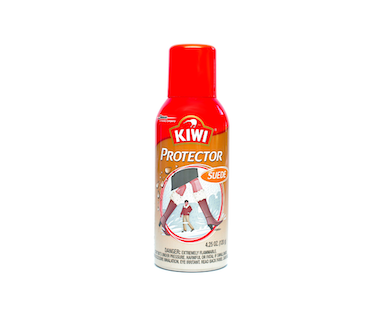 Put this protectant spray on your shoes right after you buy them to prevent stains and scuffs. Depending on how much you wear them, you will want to re-spray them a couple of times a year. You also want to spray each time after cleaning.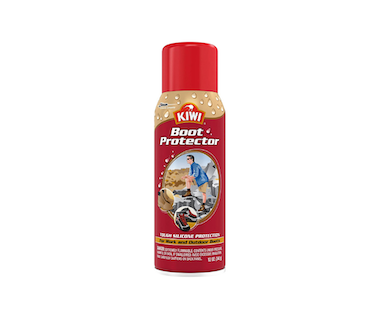 To prevent stains and scuffs, spray leather protectant on your shoe right after you buy it. Depending on how much you wear it, you will want to re-spray it a couple times a year. You also want to use the spray each time you clean or lotion your leather.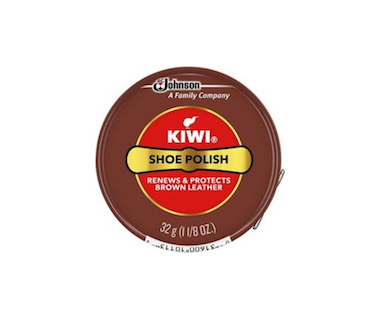 I use shoe polish on my leather boots because their color dulls after 25-wears or so. Right before or after the cold season, I sit down and clean all my boots, polish them if the color has faded, and then spray them all with leather protectant. Leather dress shoes and heels will also need a polish perk-up after a lot of wears. Your local cobbler can also polish your shoes if you don't want to be bothered.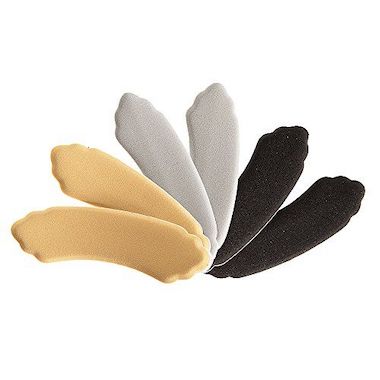 When you have one foot that's bigger than the other, or your shoes are just a little too big, you need heel inserts. I love Foot Petals' Heavenly Heelz heel inserts. They come in beige, grey, black, and clear.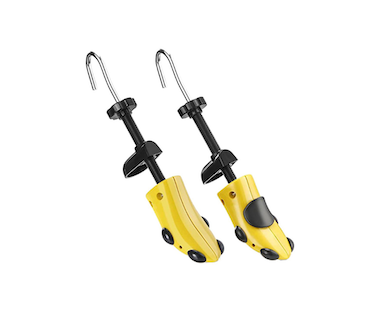 If your shoe is too tight, the Two-Way Fit Right Shoe Stretcher is amazing. It can stretch the length of your shoe as well as the width. It can even make room for a bunion or a bulge with adjustable pods you insert into the stretcher. I have to warn you though: this gadget is incredibly effective, so be slow and gentle with it. Don't overstretch. A cobbler can also stretch your shoes.
Blister Prevention & Protection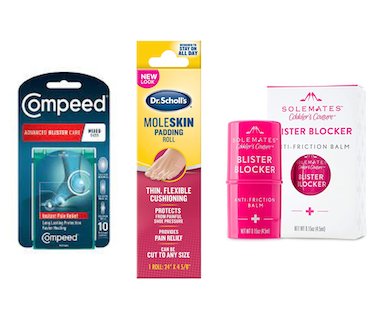 Compeed: If you feel yourself getting a blister this is the absolute best for protecting your skin. Better than a Band-Aid, it covers, protects, and prevents.
Moleskin: Moleskin can protect the part of your foot that's being rubbed wrong in a shoe. It's like a fancy, customizable bandaid that prevents blisters.
Blister Blocker (Anti-Friction Balm): This waxy balm is a life-saver when breaking in a new pair of shoes. The minute you feel rubbing, put this on the back of your heel, toes — wherever. This will cease the friction and prevent the rubbing that creates blisters.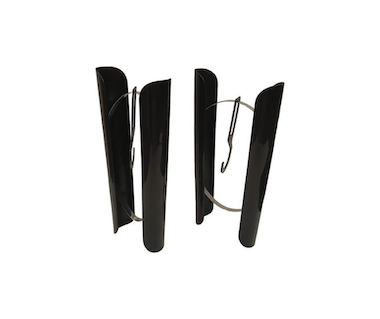 A boot that is crumpled in on itself at the bottom of your closet develops wrinkles and creases. To prevent this you need Boot Shapers. They are inserted into a tall boot to maintain its shape. They also keep the boot upright, which can save space and give a clutter-free appearance.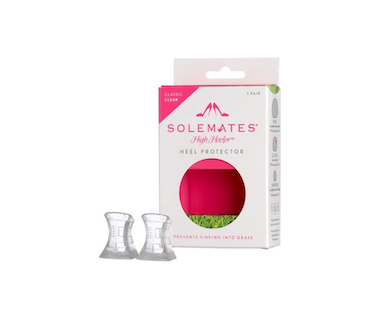 If you wear heels, Solemates Heel Caps are a necessary fashion tool for protecting your shoes in dirt, grass, and uneven streets. They come in two colors (clear and black) and three different sizes. You want the cap to be snug on your heel. Be sure to really push your heel into it for a solid fit. These are essential for an outdoor wedding or wearing stilettos in a city like London or New York.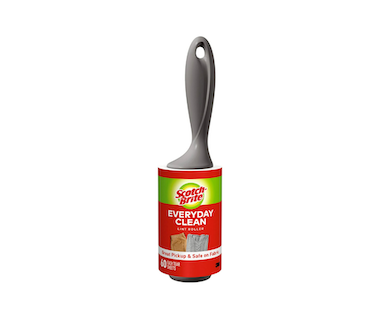 You need a lint roller to get animal hair, human hair, dust, dandruff, and fabric fibers off your clothes. You especially need this if you wear a lot of solid black.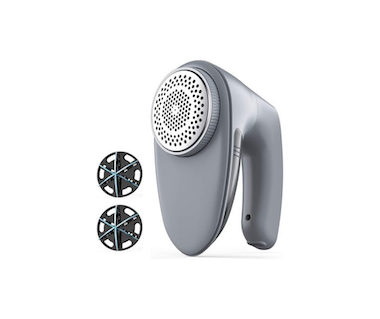 This is an amazing solution for pilling sweaters. I often use it on my cashmere garments, and I've even used it on my bedspread. My Evercare fabric shaver works very well, but this Bymore Fabric Shaver is far superior.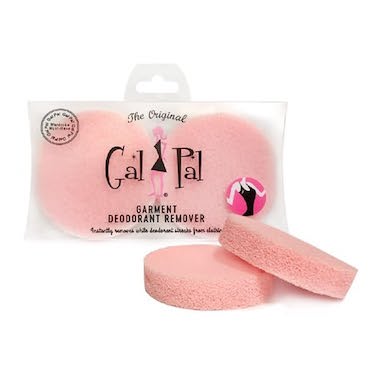 The Gal Pal Sponge will take off deodorant stains, baby powder, and other clothing marks. You don't need to wet it — just brush it across the mark.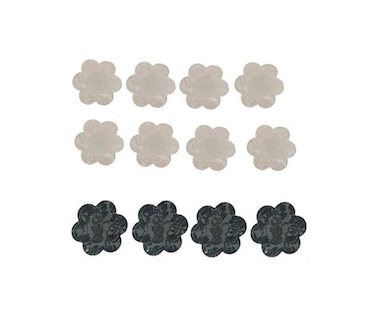 Skip the thick silicone petals and strapless bras. If you don't need a big lift, just use standard breast petals. Apply by pushing the center pad onto your nipple before pressing down the sticky "petals." You always want to press the petals down from the center out. Also, when pressing the sticky parts down, don't press them down all at once or in a clockwise rotation. To be more clear, once you press down one petal, press down the petal directly across from it, and so on. This prevents unevenness and puckering of the petal. This is similar to how you tighten the bolts when you change a tire on a car. For a more specific how-to watch this.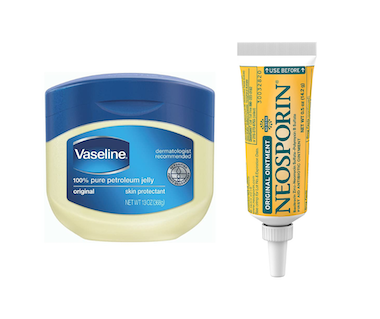 If you are having issues putting an earring into its intended ear hole, lube the post with Vaseline or Neosporin. The earring will slip right it. One caution for Neosporin: don't overuse it. I have been informed that the body can end up relying on it instead of fighting germs on its own. It's best to use Neosporin only if your piercing is infected. I like this size because it's easier to apply to earring backs versus the larger Neosporin tube. The rest of the time, use Vaseline.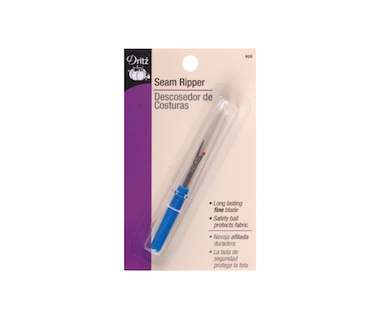 Use a seam ripper to cut out the thread that attaches hanger strings or cumbersome labels to a garment. By using a seam ripper instead of scissors, there is no residue tag or string to poke and prod inside your clothing. But use with caution. Sometimes a tag is sewn into the seam with the same thread that closes the seam. This means if you seam rip the tag out, you also open up the seam, which means you now have a hole in your garment. Look at how a tag or hanger string is attached before seam ripping.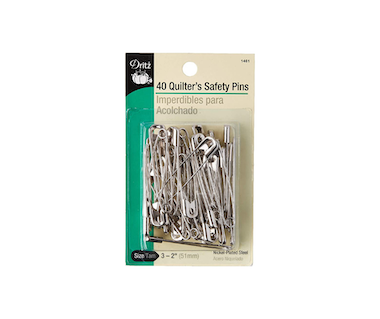 I don't recommend using safety pins to close your shirt or hem your pants. A safety pin is a great temporary fix, but go to the tailor and get those issues fixed permanently. I mainly added safety pins to this list because I use them to safety pin my socks together. This way you will never lose one sock in your drawer or in the laundry again.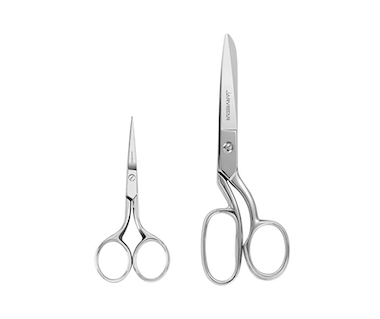 One of my favorite fashion tools are fabric scissors. Their uses are plentiful. Fabric scissors have sharper, longer, and thicker blades than normal scissors, which is what allows them to smoothly cut fabric. Fabric scissors also tend to have bigger handles. I use fabric scissors to cut cloth tags out of clothing, turn long T-shirts into crop tops, or "add" a raw hem to jeans.
Do you have any fashion tools you can't live without? Let me know in the comments below! 
Photo by Dayley Photography