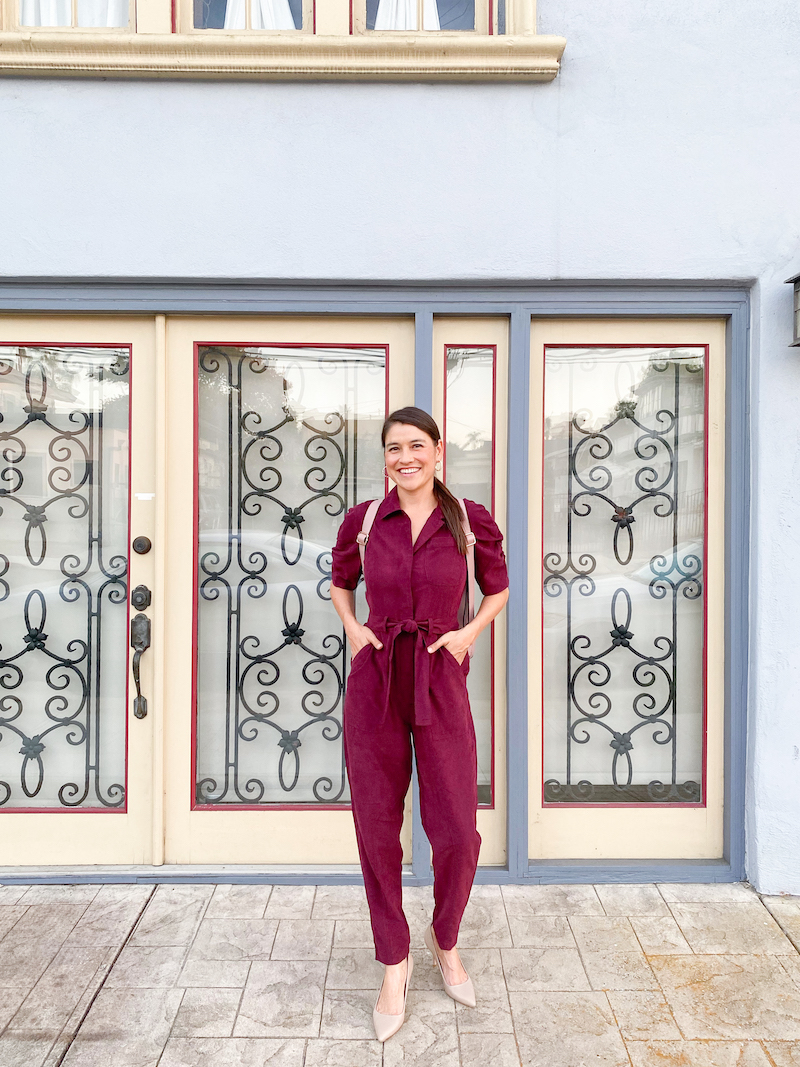 Most of you don't have a use for pumps right now, but you will again! I know some of you are counting down the minutes, while others are enjoying their slippers just fine. Whichever situation you are in, both of you will appreciate an über comfortable pump. Oops, did I just spoil the review?
Ally Shoes Review: The Most Comfortable Pump
Since I already spoiled it, yes, Ally Shoes has my full approval. But let's talk details first. Sold only online right now, each pair of heels and flats are made of premium lambskin leather and scientifically engineered to alleviate pain. The company worked with a podiatric surgeon to create a flexible structure that secures your foot, but still has the ideal elongating pump shape. From the outside, you can't tell all the work that went into the shoe — it just looks like a perfectly shaped pump with the perfect heel height. But inside, it's an attractive series of padding and comfort, the likes of which I haven't really seen before. When I wear the Ally Shoes' pump, my feet feel hugged in the best way.  I also love the non-slip bottom.
During the shoot, I kept raving about the comfort and my assistant said, "I've never heard anyone talk about a pump like that." Indeed! I dare say, Ally Shoes has created the perfect pump. They are truly beautiful and luxurious heels that feel emphatically fantastic. They are the most comfortable pump I have ever worn, and I have been on a strict block heel diet for almost a decade, so I have some high standards for heels. I haven't even really worn a heel higher than two inches in five years. I am shocked these pumps are three inches. Holy comfort, Batman.
Tip 1: Don't forget to peel the long "protectant" sticker off the sole before wearing them! It's not a big deal if you don't. It's just harder to take off this very long sticker if you walk in them first like I did.
Tip 2: They have a try-on option, so I recommend getting two sizes: your usual size, and a 1/2 size down. The size 8 (which is almost always my true shoe size) has my heel coming out a bit, but fit perfectly everywhere else, so I just put in my favorite nude heel inserts to hold my foot in – it works perfectly.
Ally Shoes: Beyond The Comfort
Beyond providing us with the most comfortable pump, here are the other reason Ally Shoes has my full approval…
Free shipping + returns
They have hard to find colors like navy, tan, and nude in leather. (It's so hard to find navy pumps that aren't suede.)
They have four widths: Narrow (A), Medium (B), Wide (C), and Extra Wide (D)
They are giving my clients $40 off their first pair of heels with code VSTYLE40
They are giving my clients 10% off their first pair of flats with code VSTYLE10 (I haven't tried their flats yet)
Their beige pump matches my new mauve backpack practically perfectly! (Sorry the mauve option is now sold out at Nordstrom, but you can get it at calpak.com)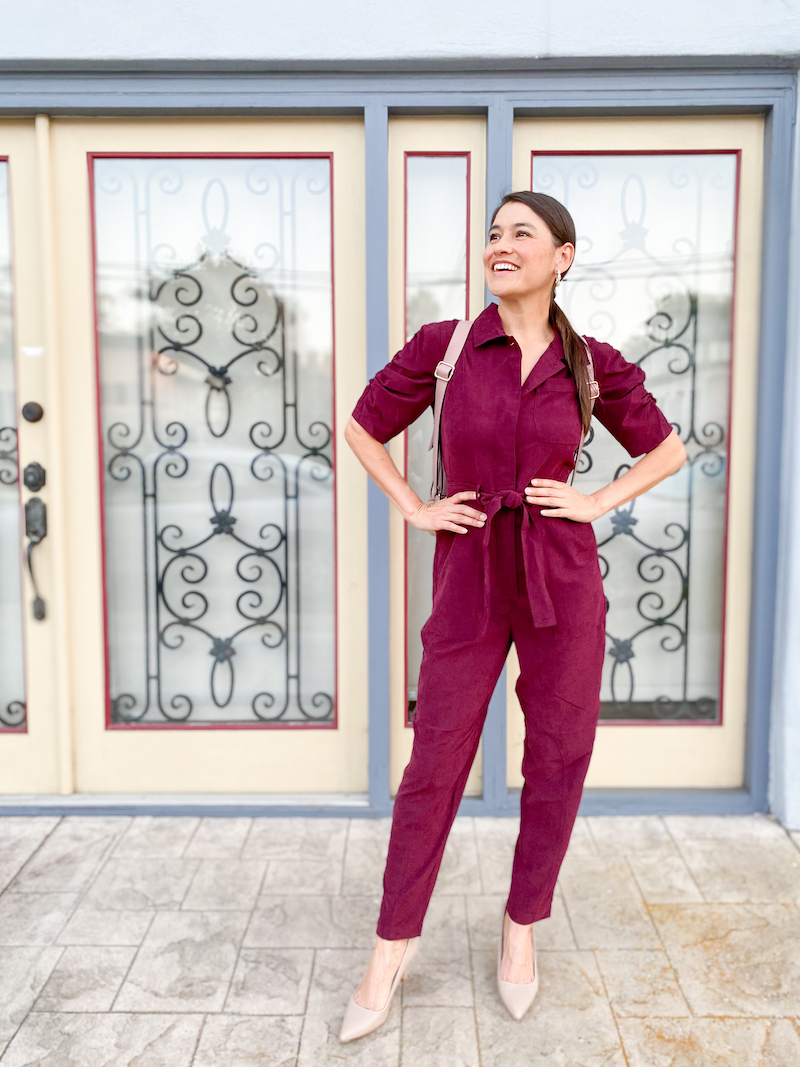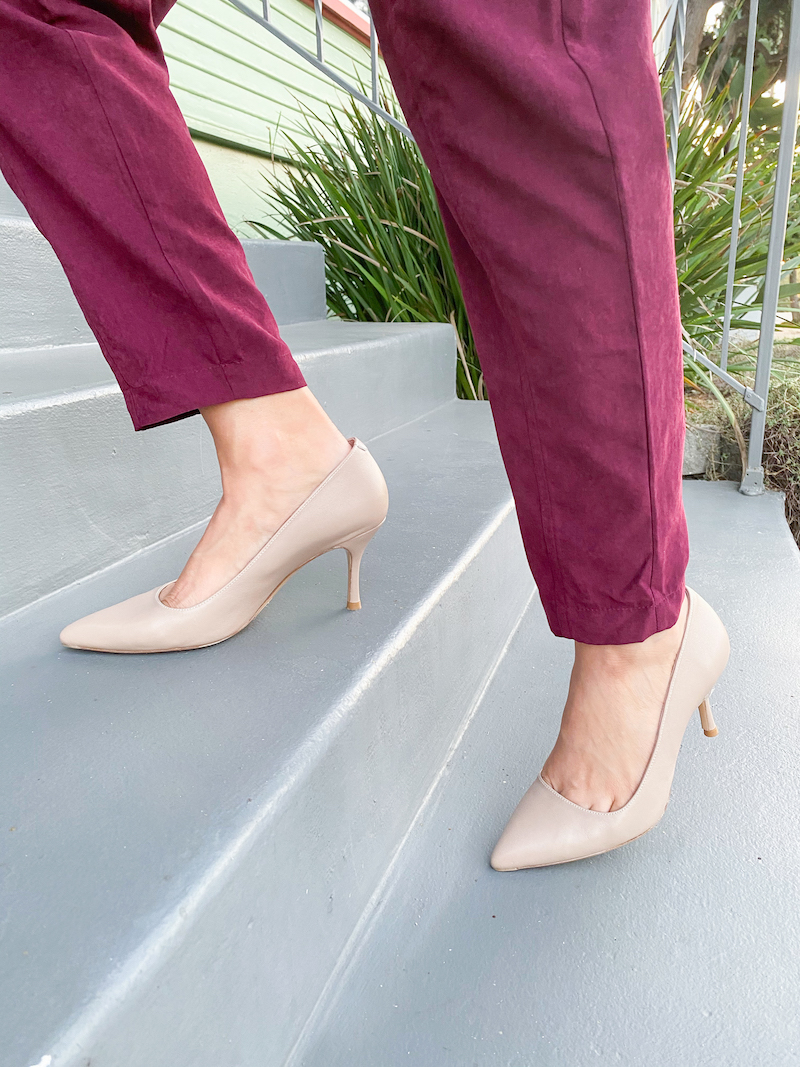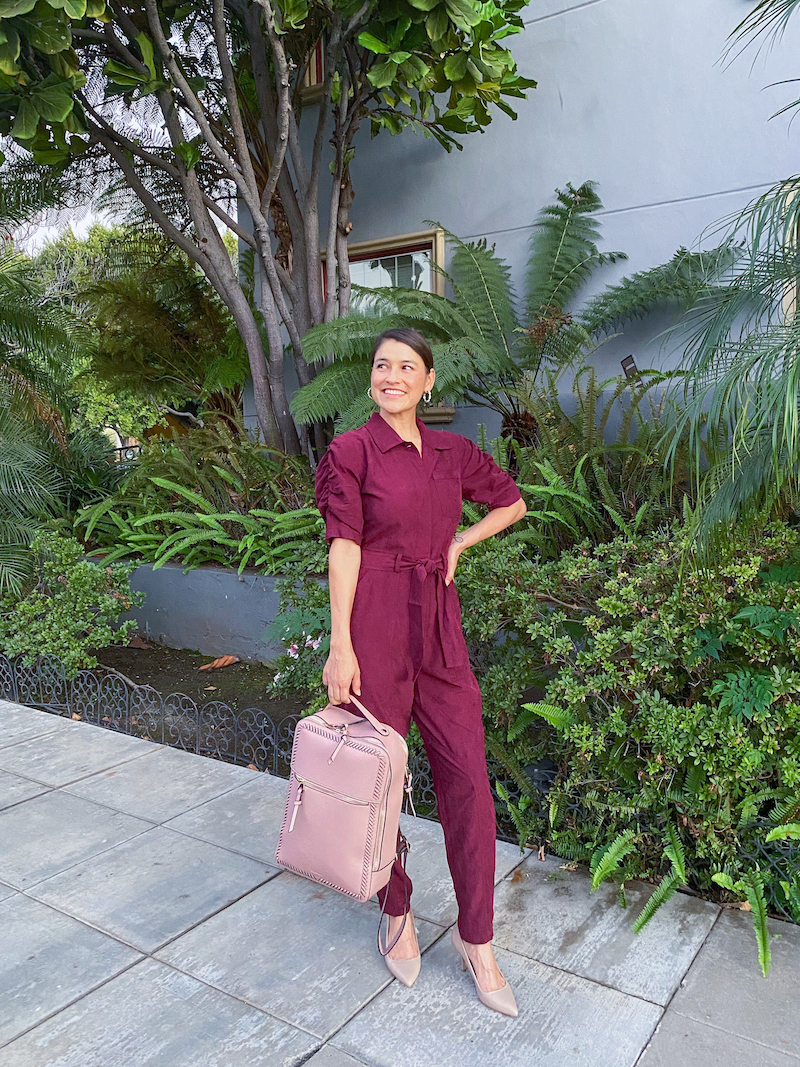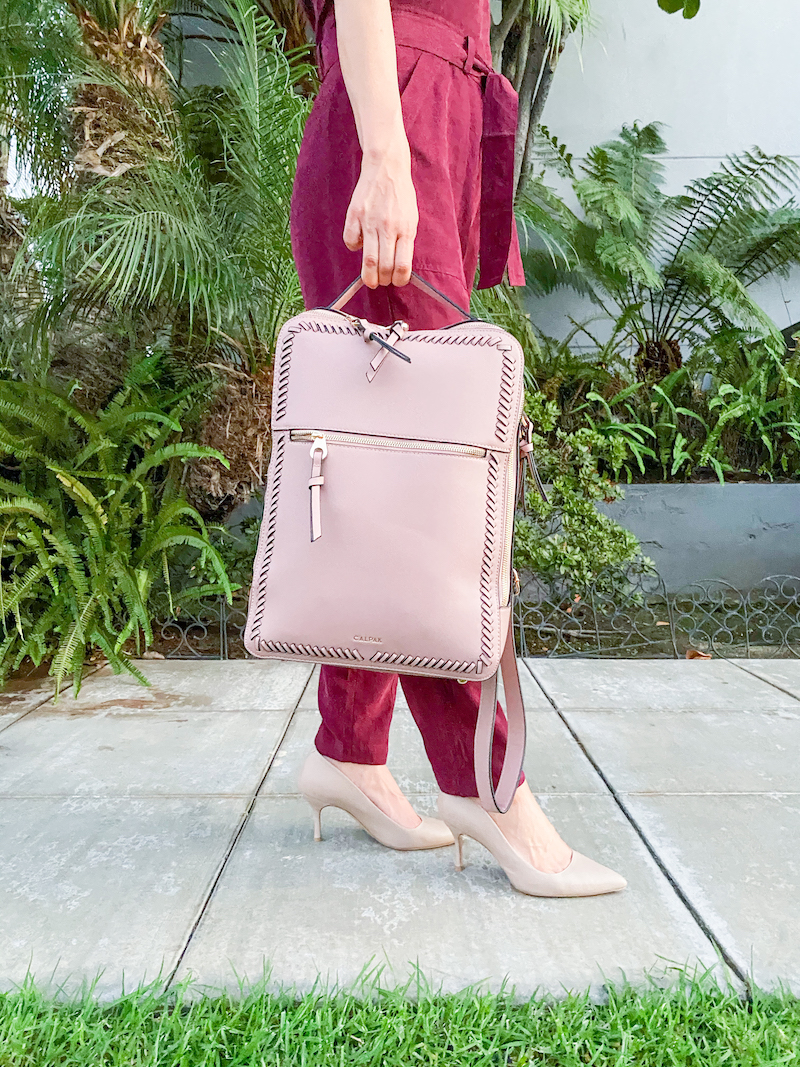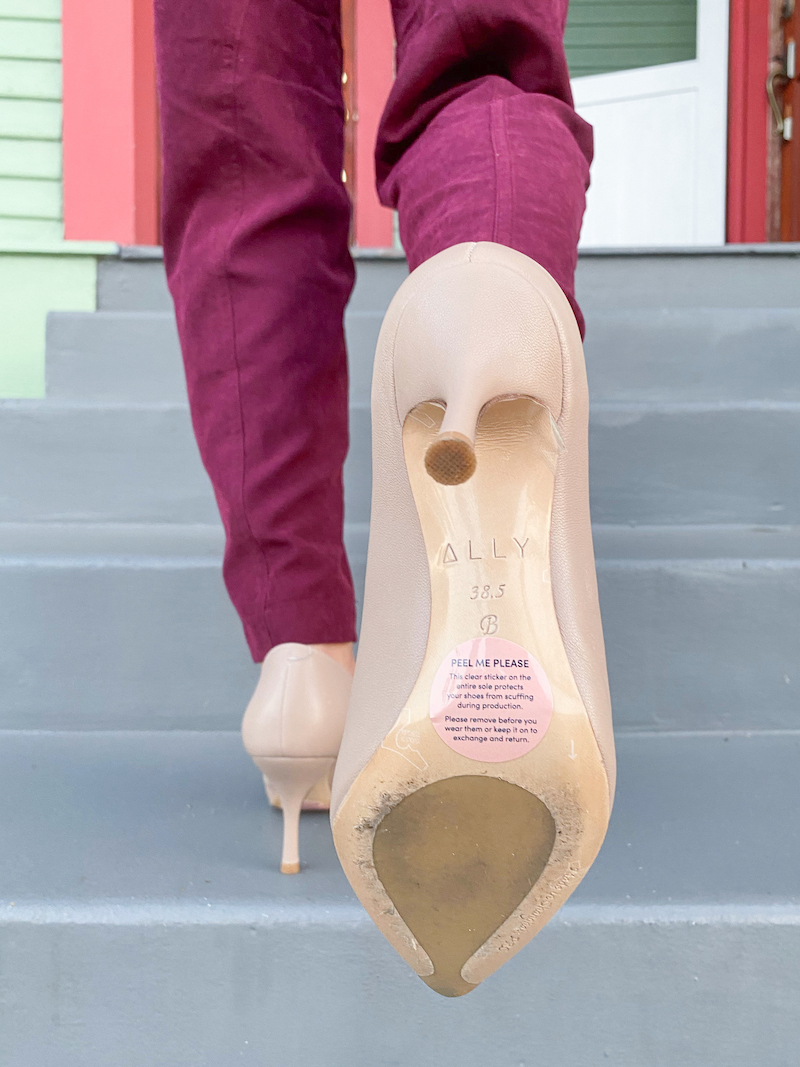 My blog posts are my honest and personal opinion. Sometimes my content includes products sent from brands or PR firms. In this case, Ally Shoes gifted me a pair of pumps. If I am sent something that is unimpressive or boring I don't write about it.