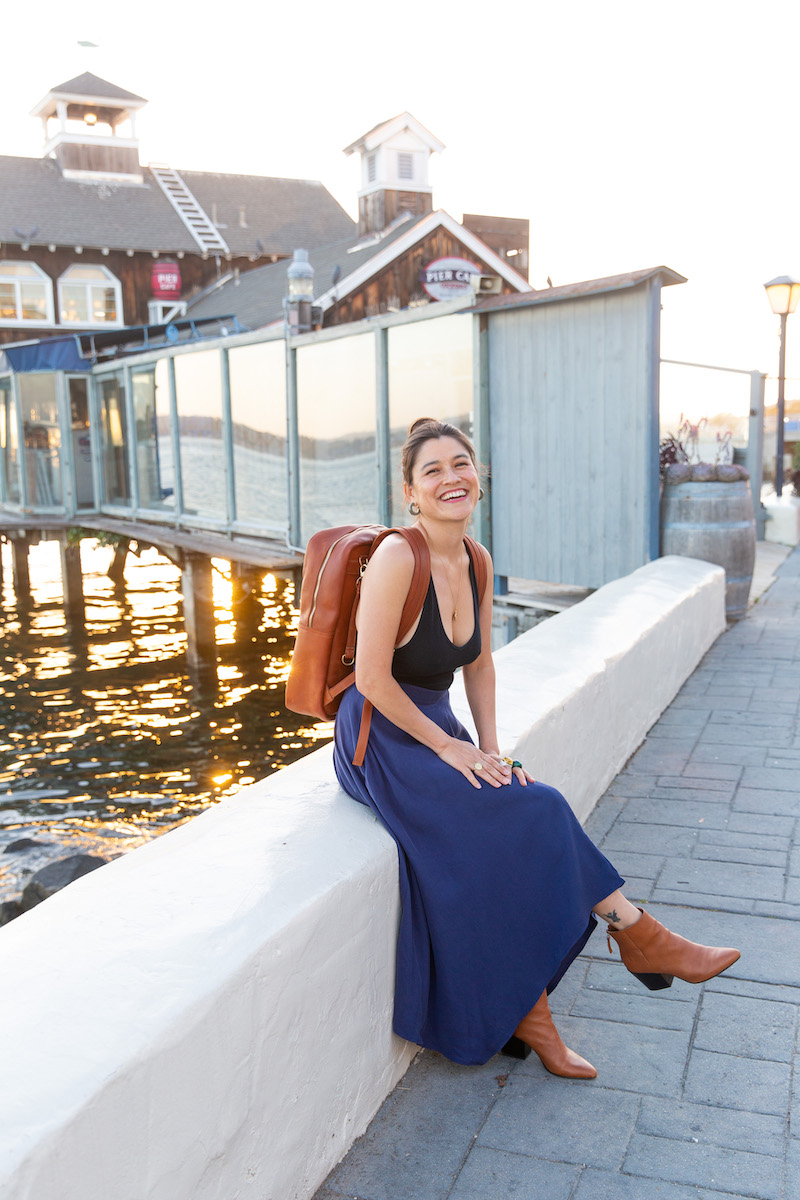 I am all about a backpack purse. I've been using a backpack instead of a purse or a tote bag for about two years now, and I cannot recommend it enough. It all started pre-pandemic. I was traveling once a month and my carry-on bag would mar the entirety of my right shoulder. Literally, the weight of my laptop, water bottle, magazine, and book would break the capillaries on my shoulder. Without fail, I looked like I had been in a crash after every single flight. I decided I needed to replace my go-to, carry-on bag with an utterly stylish backpack that would evenly distribute the weight of my flight necessities.
Benefits of Wearing A Backpack
Carrying a backpack instead of a purse has massive benefits. My right shoulder is higher and tighter than my left shoulder from years of purse carrying. Wearing a backpack has not only prevented further asymmetry, but I am starting to see my shoulders even out. And no more battle wounds on my right shoulder after a long flight. I also adore being hands-free! The liberation has been exhilarating. Sure, a crossbody bag lets you be hands-free, but have you ridden a bike with one? It's annoying. It moves around as you pump the pedals, your thigh disrupting the bag at every rise. Also, you can carry so much more in a backpack than in a crossbody bag. And you can carry heavier things since you have both shoulders on the job, instead of one. Who needs a reusable bag for some medium to light shopping when you have a backpack? Oh, the freedoms of a backpack purse are endless.
Carrying A Backpack Instead of A Purse To Work
The backpack purse is officially my daily work bag. I am currently carrying Calpak's Kaya Faux Leather Laptop Backpack in mauve. (Why beigey blush? See my post on the most versatile purse color.) It is lightweight, chic, and holds everything I need. You can see me carrying it in a few of the photos below. I am in heaven. Goodbye heavy shoulder bags!
The Parker Clay Backpack
In the image at the top, I am wearing a Parker Clay backpack. Parker Clay is a line of leather goods ethically made in Ethiopia. The certified B corp was started by couple Brittney and Ian Bentley who named their company after their two sons. The four of them lived in Ethiopia, and Parker Clay focuses on empowering Ethiopian women. In the capital of Addis Ababa alone, 26.4% of women are unemployed, 150,000 women are in prostitution, and 4.6 million children are orphaned. Parker Clay partners with Ellilta Women at Risk to help hire women who have been exploited and to provide them with opportunities for skills training, career advancement, and financial literacy.
I was beyond eager to review their products. I requested the Mari Backpack, a large utterly stylish leather backpack that could hold quite a bit. It has an outside pocket, a laptop pocket, and then more pockets, and more pockets. It is slightly heavier than I would want for my carry-on bag, but it works for an overnight bag. It is ethically made and looks incredible. The leather is a little stiff at first, but wear and tear will soften it. The gorgeous tan color is also reactive to scratches, so either anticipate an evolving rustic look, or be really on top of treating it with a silicon leather protectant spray every season.
Photos by Dayley Photography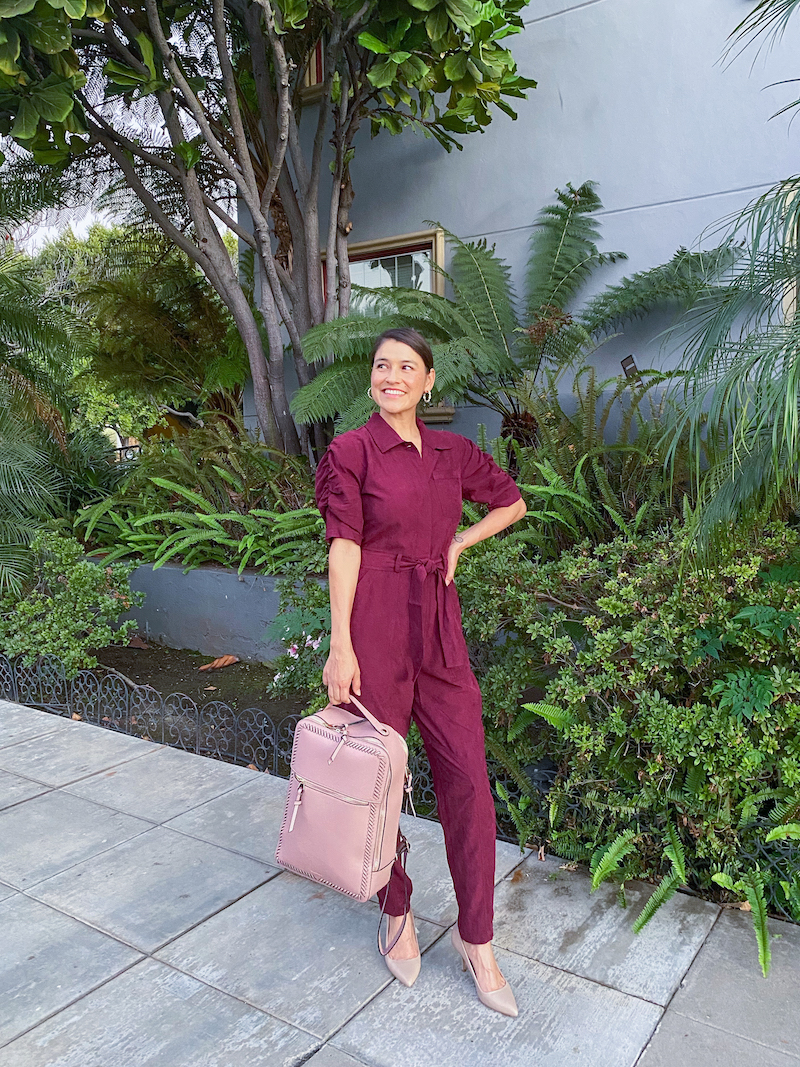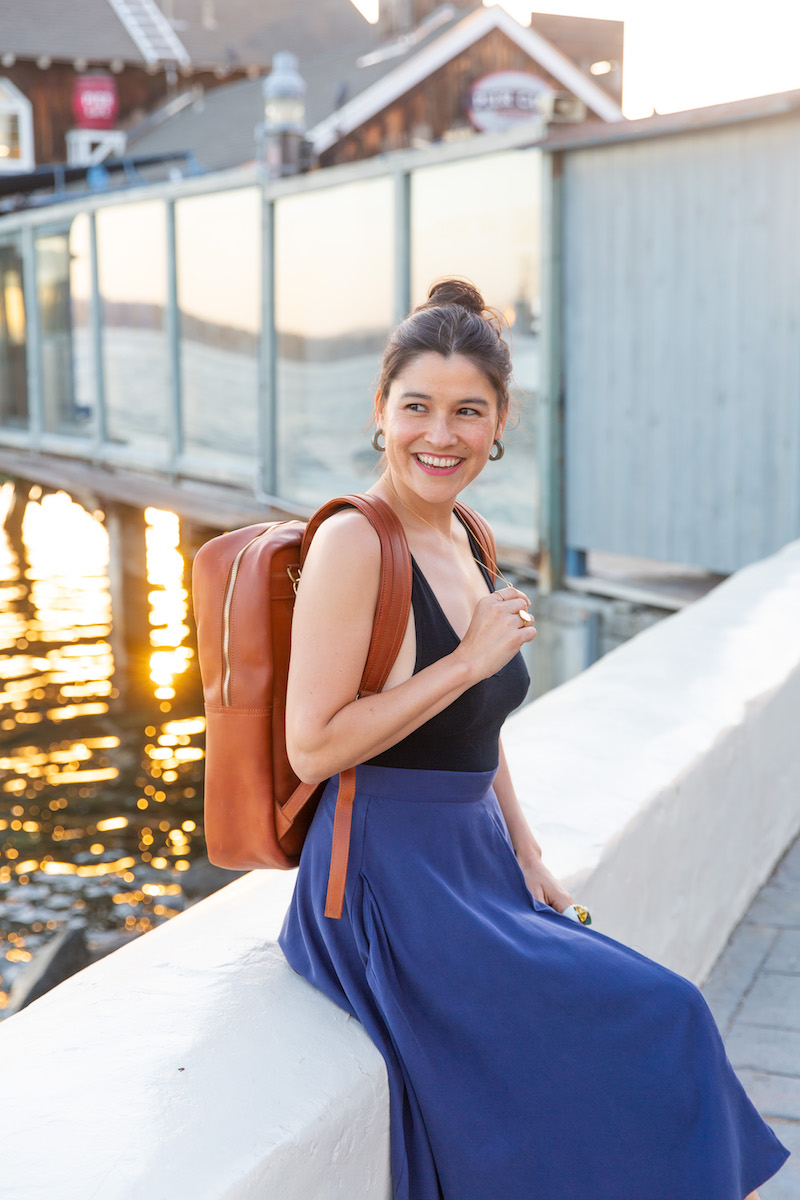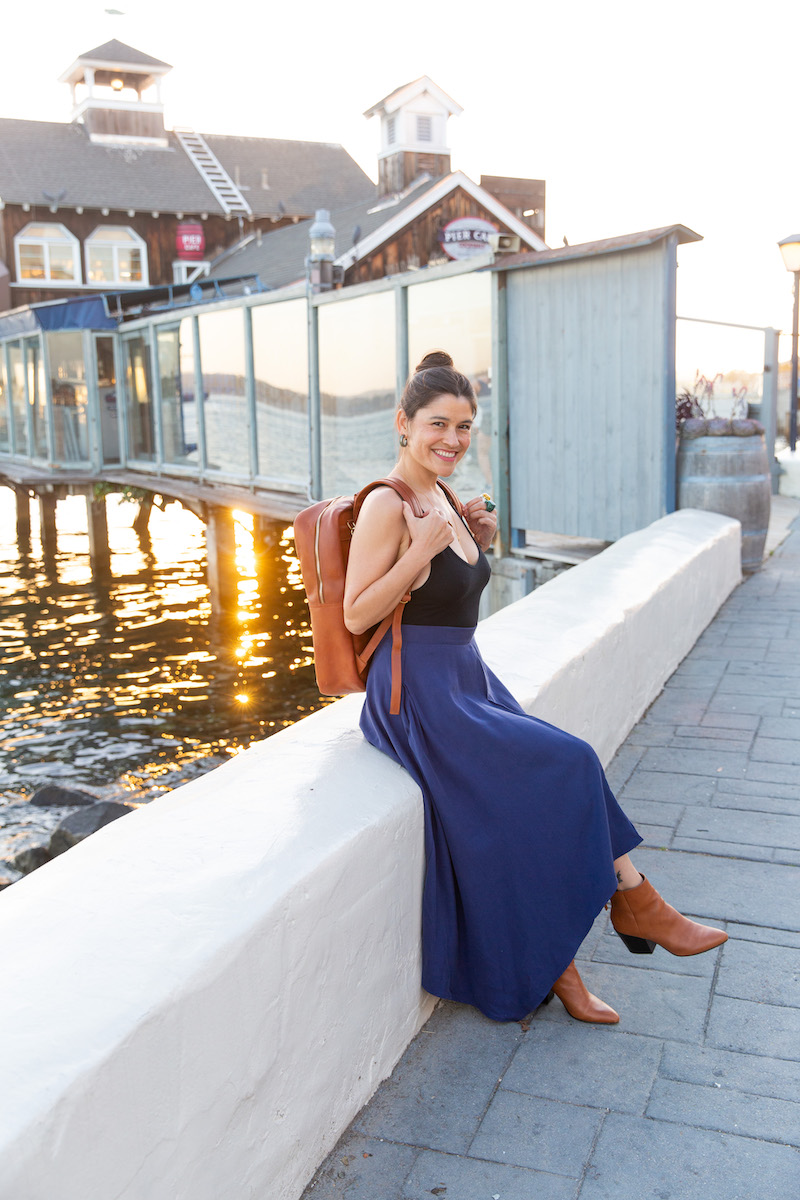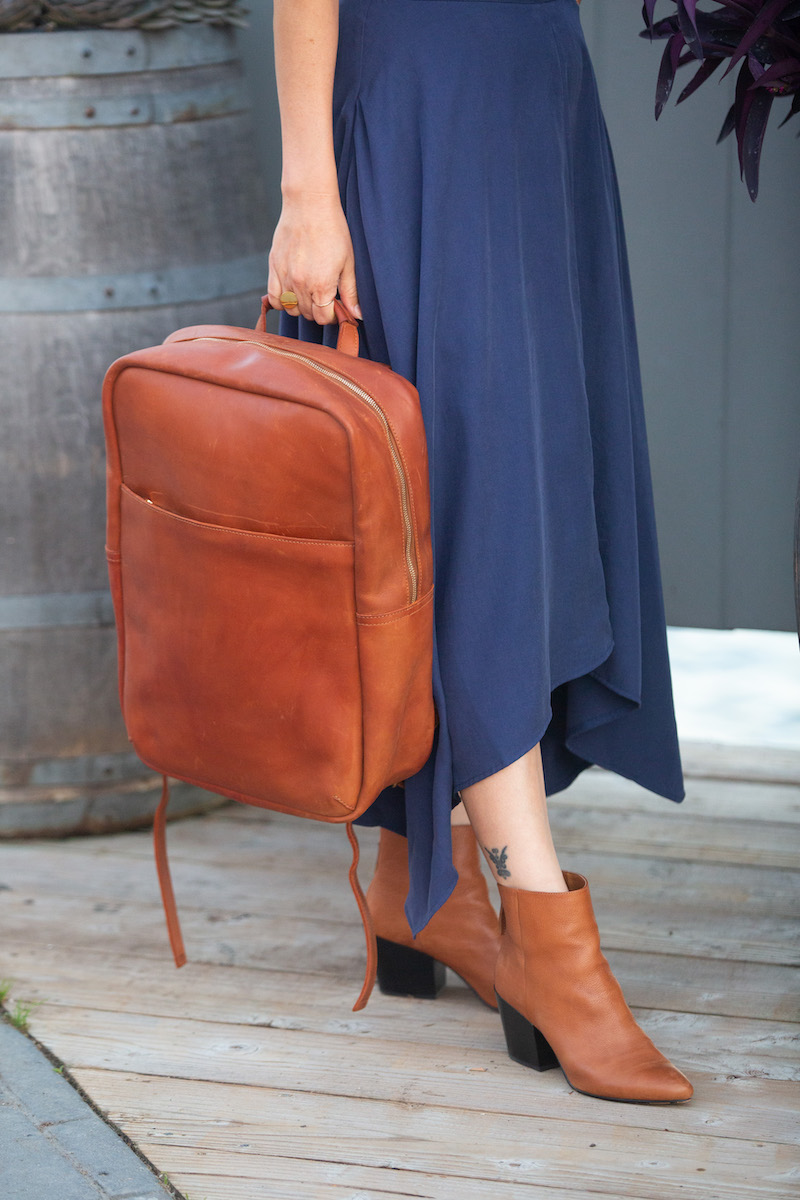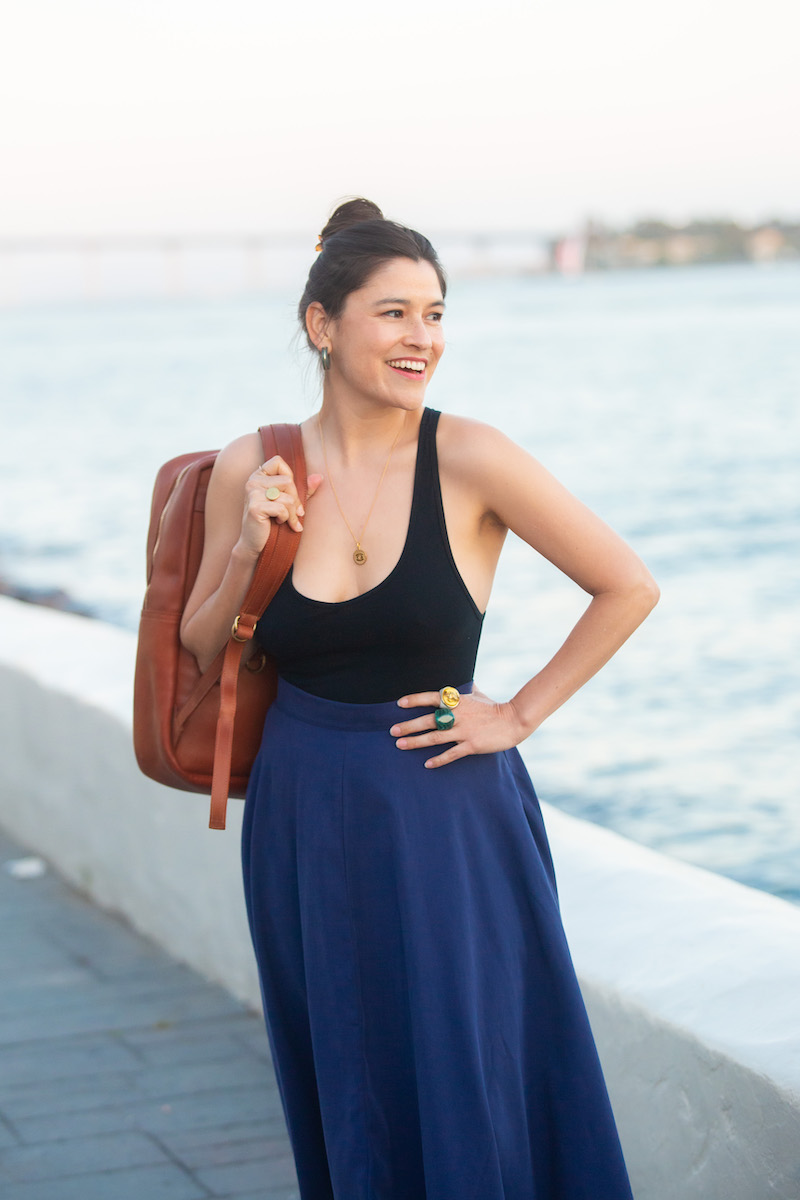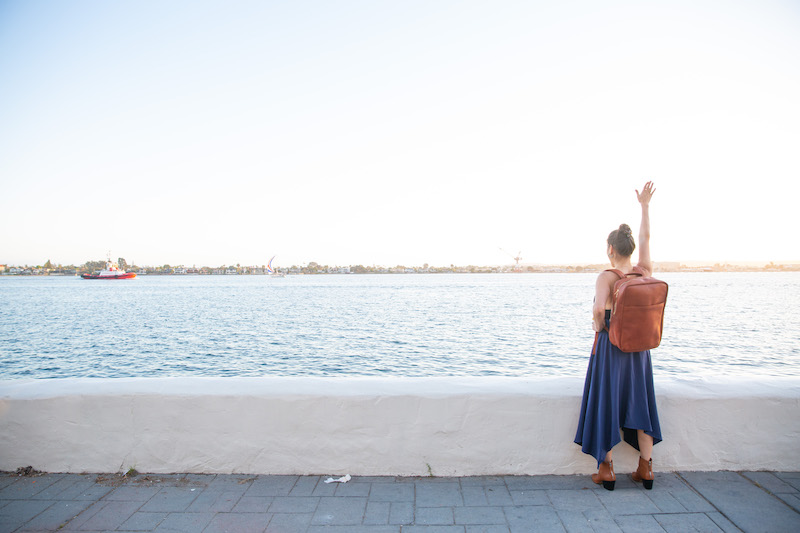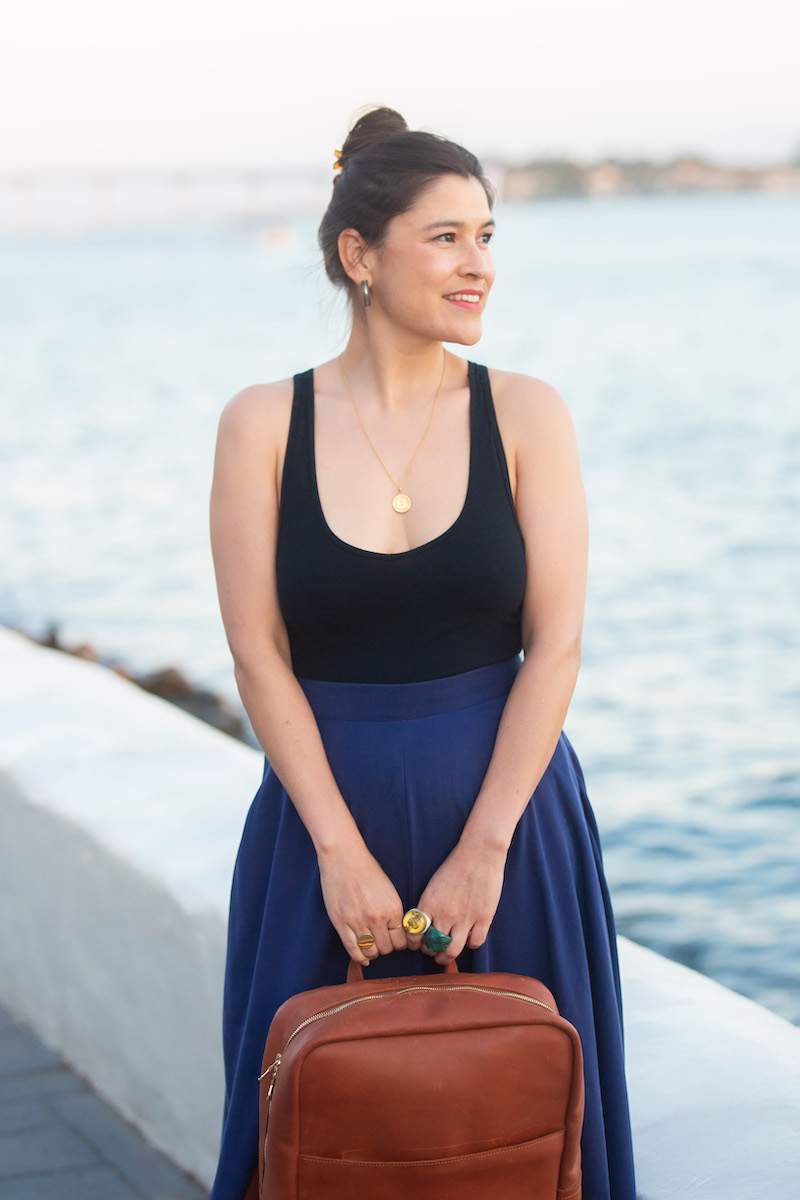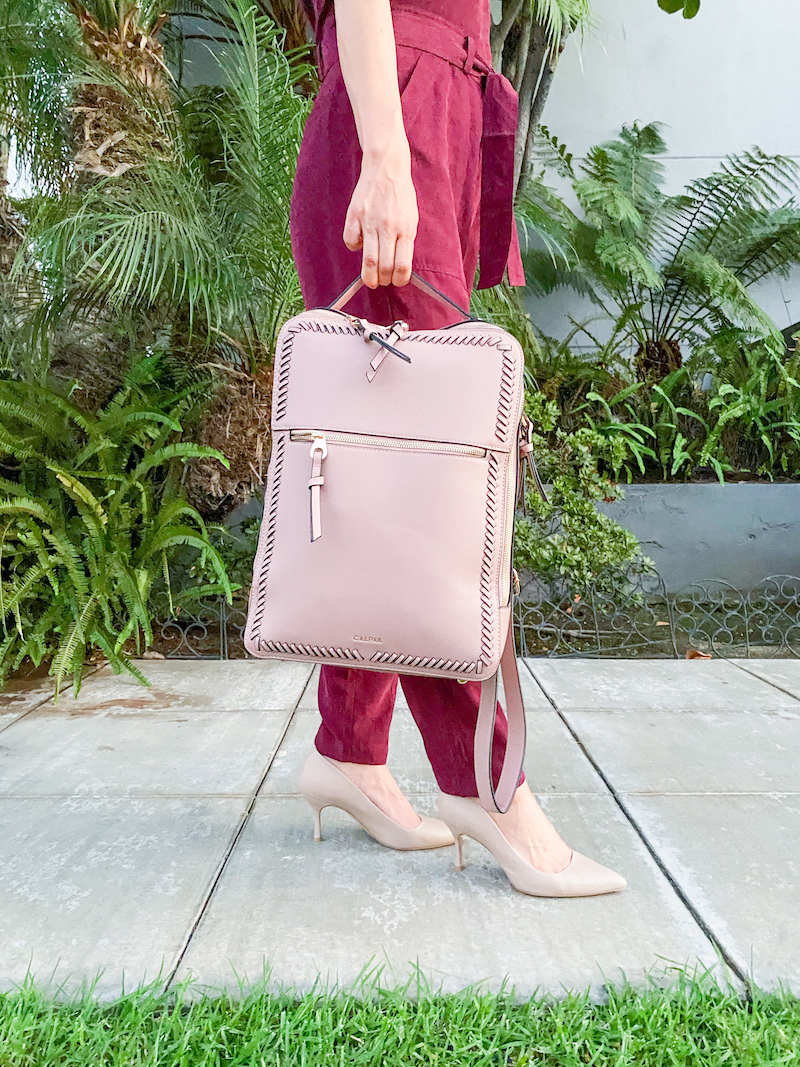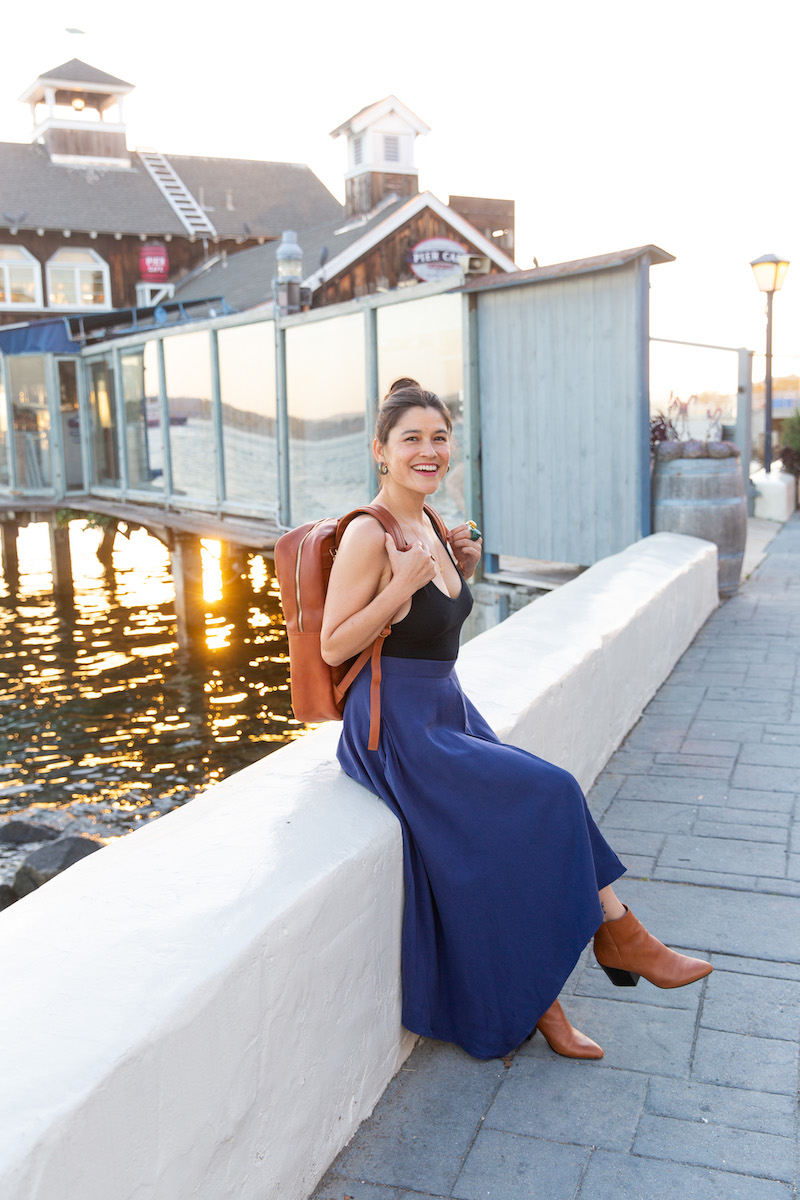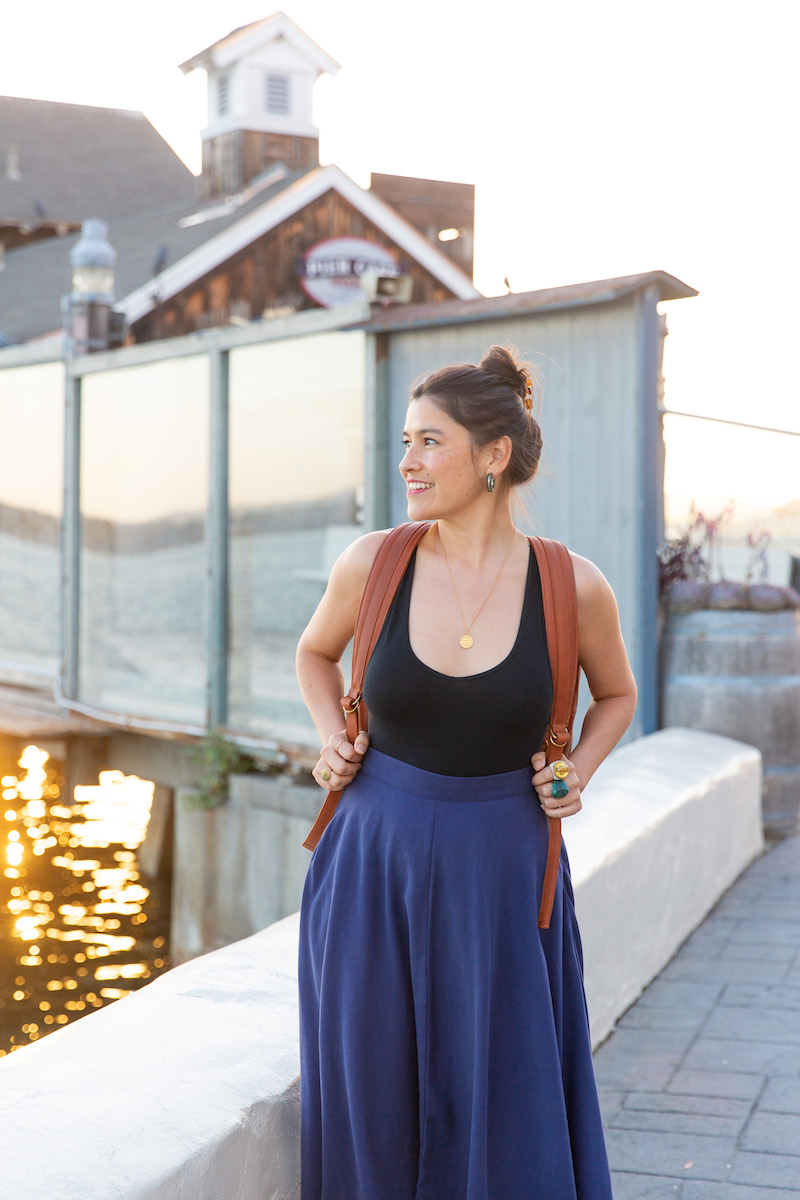 My blog posts are my honest and personal opinion. Sometimes my content includes products sent from brands or PR firms. In this case, Mejuri, Saint + Sophia, and Parker Clay gifted me items. If I am sent something that is unimpressive or boring, I don't write about it.