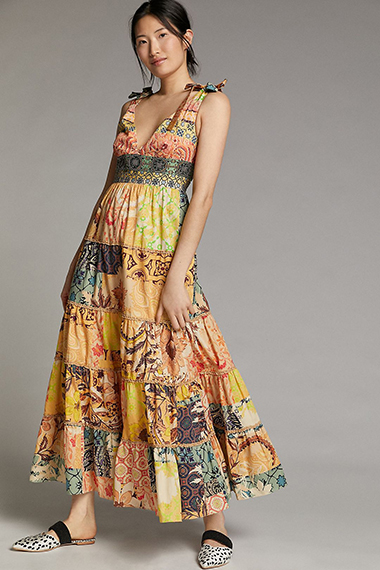 A bohemian maxi dress is one of my favorite summer frocks. It can be casual, but versatile, and far more interesting than the plain, casual maxi dresses you see hanging about in stores come spring.
What Is A Bohemian Maxi Dress?
Bohemian style is defined as unconventional and artistic. Color-wise, it tends to be in an earth tone palette, with occasional splashes of bolder shades. But black and white are also part of the bohemian palette. With this in mind, a bohemian maxi dress will never be solid-colored, unless a pattern is created within the fabric. It's all about those artistic details.
Where To Wear A Bohemian Maxi Dress
There are a variety of bohemian maxi dresses that vary from everyday casual, my favorite, to dressy, which is also nice. I tend to sport the bohemian maxi dress on casual hangouts with friends, while running errands, or during daytime outings. The dressier boho maxi dresses can be worn to rustic weddings as a guest, or for dinner out in artistic areas, like Southpark or "hipster" spots in general.
How To Wear A Bohemian Maxi Dress
Bohemian maxi dresses beg for earth-tone sandals, mules, or booties. If you're doing a heel, go block. Skip trendy wedges, stilettos, patent leather, or anything too sleek. Think earthy, arty, or simple. As for outerwear, a cropped leather jacket or a long cardigan is my favorite way to go. A simple, or equally bohemian shawl, can also work to complete the cool vibe a bohemian outfit requires.
Bohemian Maxi Dress Trick
In 2011, Gwyneth Paltrow's created a bohemian maxi dress by taking a Gerard Darel skirt, hiking it up to her chest, and adding a thin leather tie to her natural waist. A delightfully bohemian chic appearance via artistic problem-solving.
Anthropologie Anahita Embroidered Maxi Dress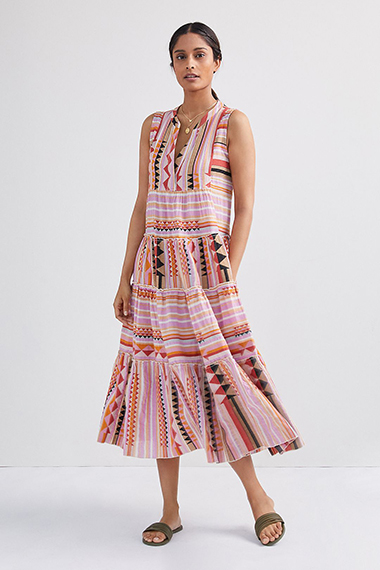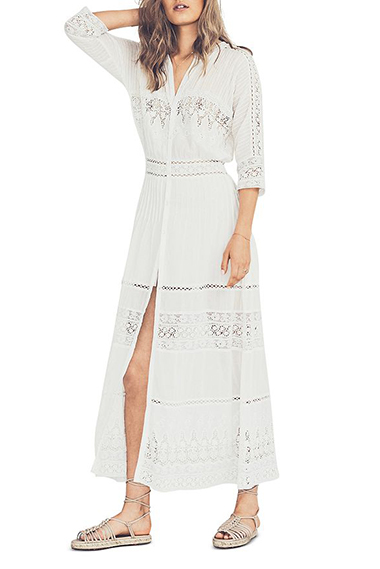 Camilla Crystal-embellished floral-print silk crepe de chine maxi dress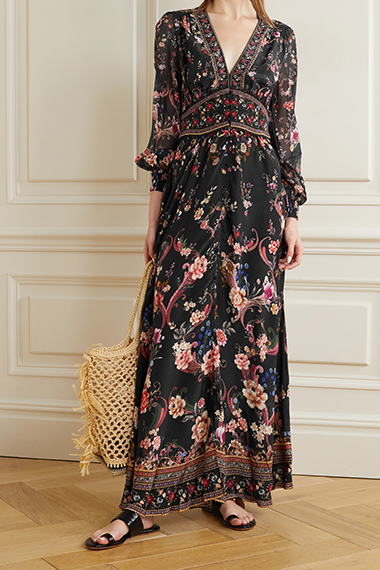 Anthropologie Petra Embroidered Maxi Dress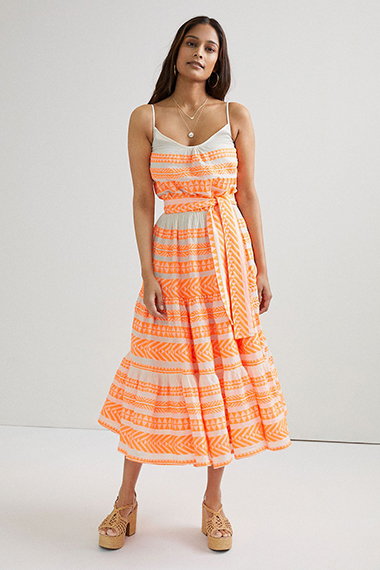 ba&sh Gullian Maxi Dress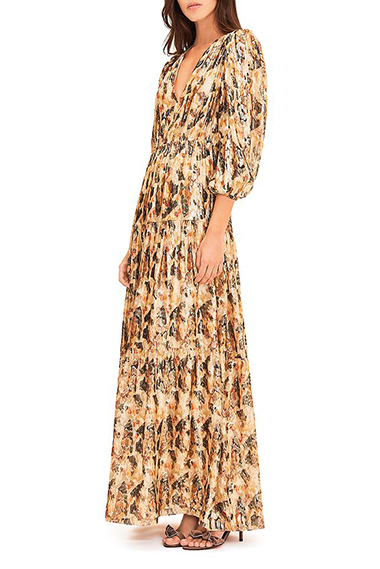 This dress is available at Bloomingdale's, Nordstrom, and ba&sh.
Anthropologie Rosalinda Patchwork Maxi Dress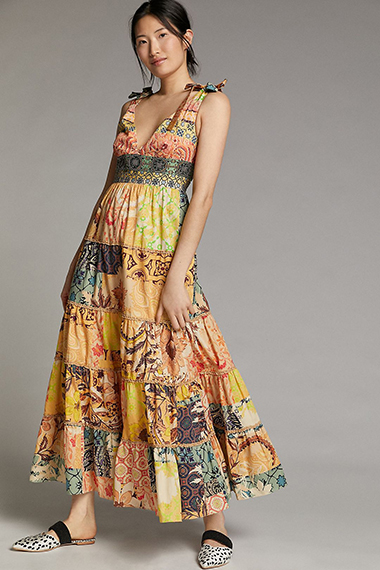 ba&sh Amelia Floral Print Dress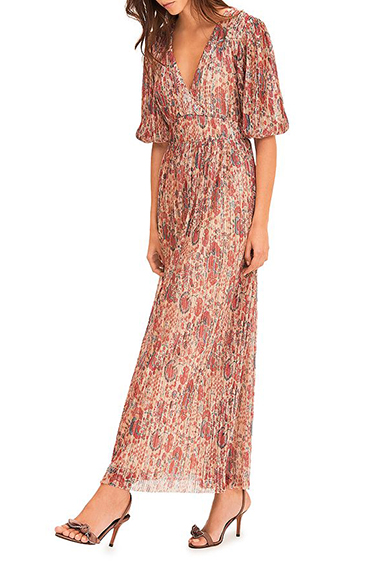 This boho maxi dress is available at Bloomingdale's and ba&sh.
Camilla By the Meadow smocked printed silk-crepe maxi dress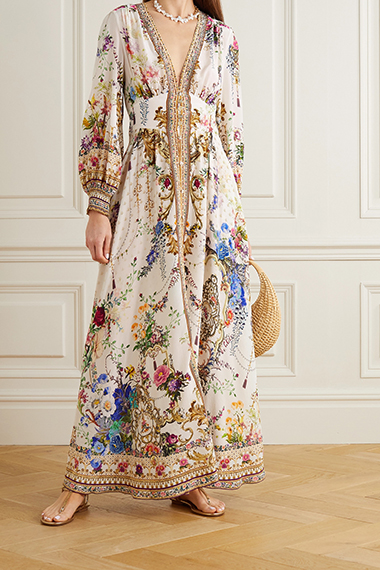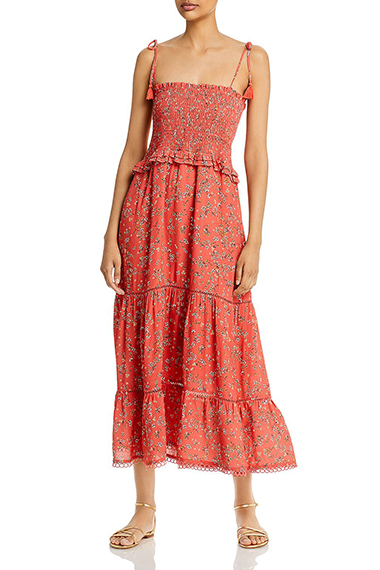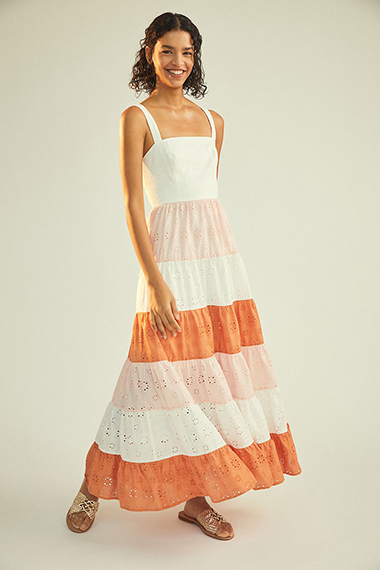 Johanna Ortiz Regions of Myth belted printed organic cotton-voile maxi dress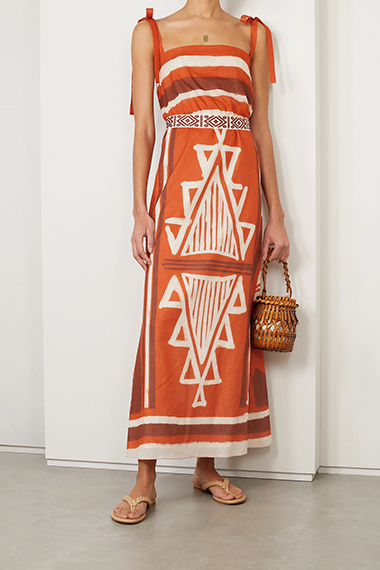 This dress is available at Net-A-Porter, Intermix, Farfetch, MyTheresa, and Moda Operandi.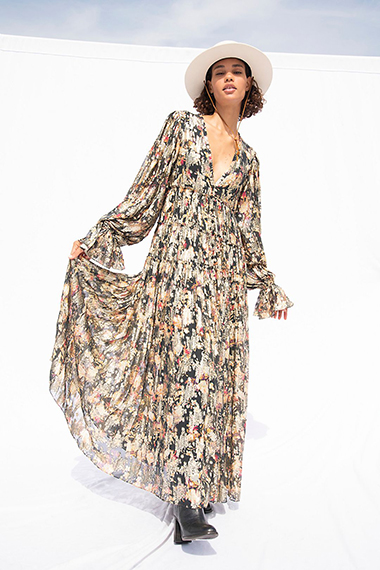 Anthropologie Gretel Embroidered Maxi Dress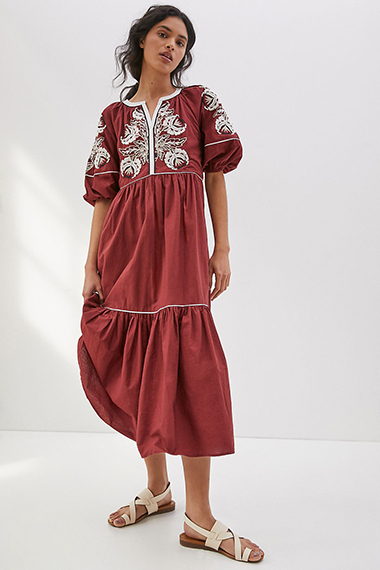 Likely Indica Off-the-Shoulder Dress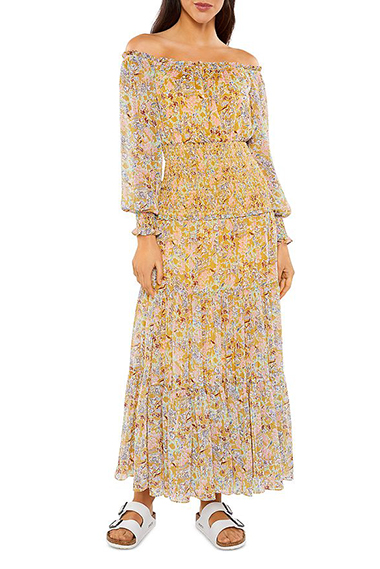 A.L.C. Mischa Cotton Printed Midi Dress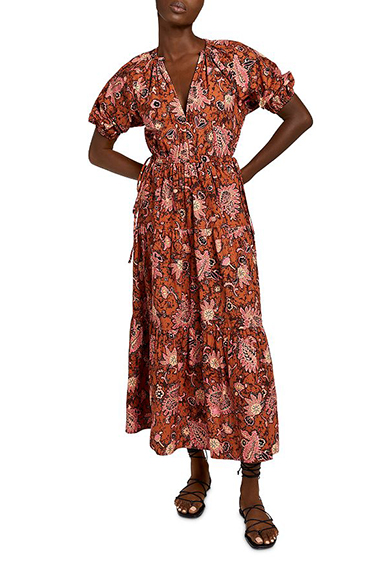 I adore A.L.C.'s bold prints. Every season, they have a few phenomenal prints that they usually utilize in multiple styles of garments, such as this stunning midi dress. It's available at Bloomingdale's, ALC, Saks 5th Avenue, Nordstrom, and Shopbop.
The Kooples Patchwork Print Maxi Dress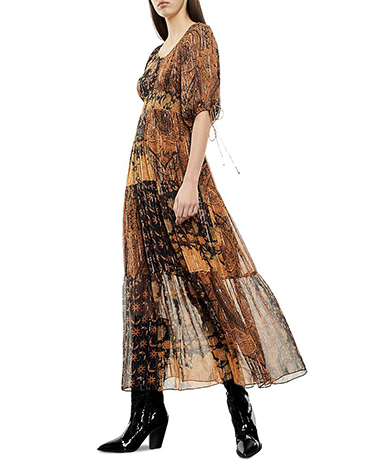 This maxi dress is available at Bloomingdale's and The Kooples.
Free People Wonderland Floral Maxi