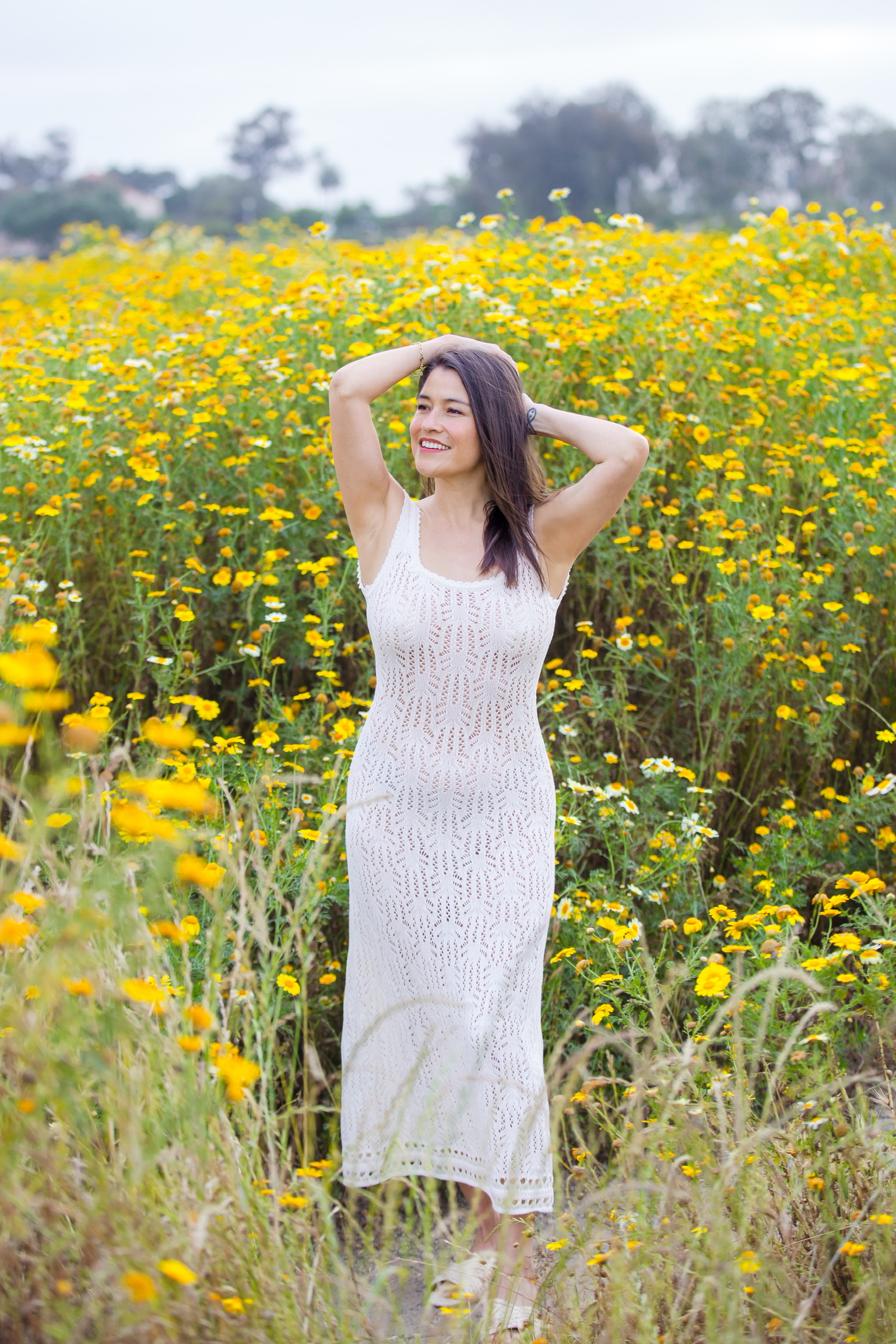 A bohemian maxi dress is one of my favorite summer frocks. It can be casual, but versatile, and far more interesting than the plain, casual maxi dresses you see hanging about in stores come spring.
What Is A Bohemian Maxi Dress?
Bohemian style is defined as unconventional and artistic. Color-wise, it tends to be in an earth tone palette, with occasional splashes of bolder shades. But black and white are also part of the bohemian palette. With this in mind, a bohemian maxi dress will never be solid-colored, unless a pattern is created within the fabric. It's all about those artistic details.
Where To Wear A Bohemian Maxi Dress
There are a variety of bohemian maxi dresses that vary from everyday casual, my favorite, to dressy, which is also nice. I tend to sport the bohemian maxi dress on casual hangouts with friends, while running errands, or during daytime outings. The dressier boho maxi dresses can be worn to rustic weddings as a guest, or for dinner out in artistic areas, like San Diego's Southpark neighborhood or "hipster" spots in general.
How To Wear A Bohemian Maxi Dress
Bohemian maxi dresses beg for earth-tone sandals, mules, or booties. If you're doing a heel, go block. Skip trendy wedges, stilettos, patent leather, or anything too sleek. Think earthy, arty, or simple. As for outerwear, a cropped leather jacket or a long cardigan is my favorite way to go. A simple, or equally bohemian shawl, can also work to complete the cool vibe a bohemian outfit requires.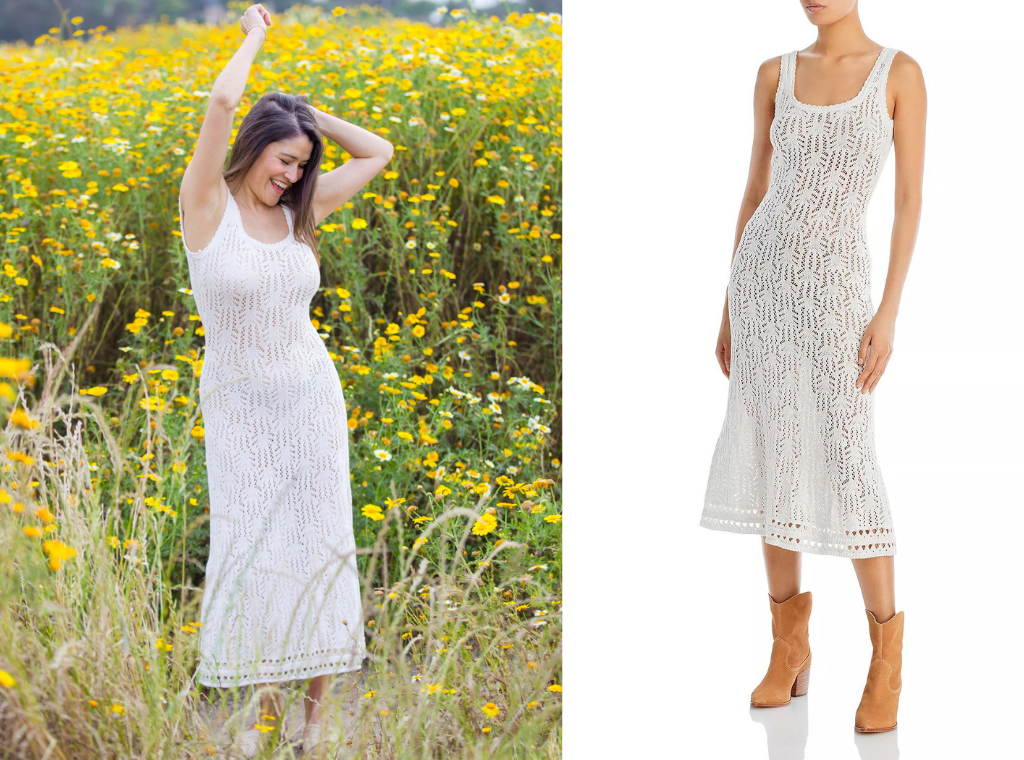 I am OBSESSED with the see-through crochet dress trend. It's the epitome of a bohemian maxi dress with the artistic detailing of the crochet. I have interviewed a few of these frocks and this one by Aqua & Kristopher Brock is my favorite because it's:
1. Made from soft cotton
2. Flattering
3. Packable
4. That cream color is complementary to most skin tones
5. It has the perfect amount of see-through
Pair it with panties in the same color as the dress and matching nipple covers or wear it over a bikini. Think beach club, vacation, resort, or boat party. Or a Tuesday — whatever!
Sizing: True to size. I am wearing a size small as a size 4, 125-lb, 5'4" woman.
Farm Rio Pineapple Garden Kaftan Maxi Dress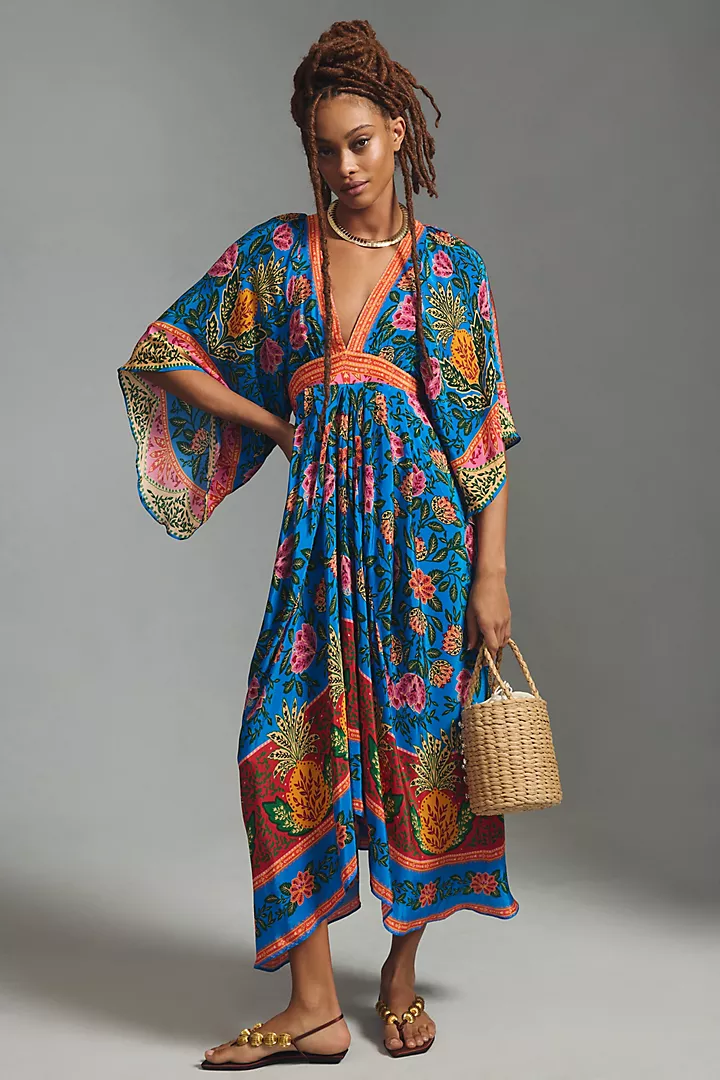 As you may know, I adore the Brazilian brand Farm Rio for its bright colors and tropical patterns. (You can read my full Farm Rio review, here.) This boho maxi dress is available at Anthropologie, Farm Rio, Saks Fifth Avenue, and Bloomingdale's.
Free People Santa Maria Maxi Dress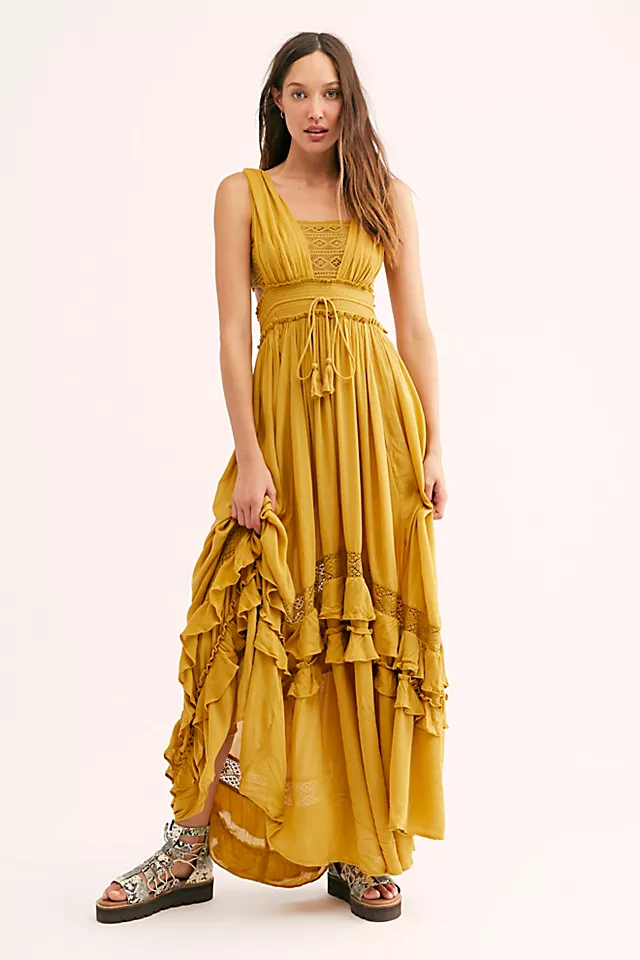 Omika Jaqueline Maxi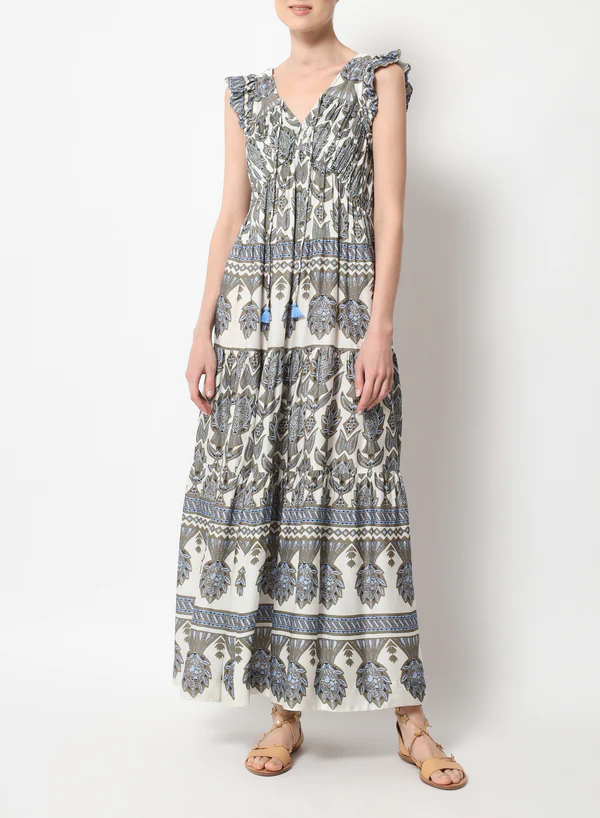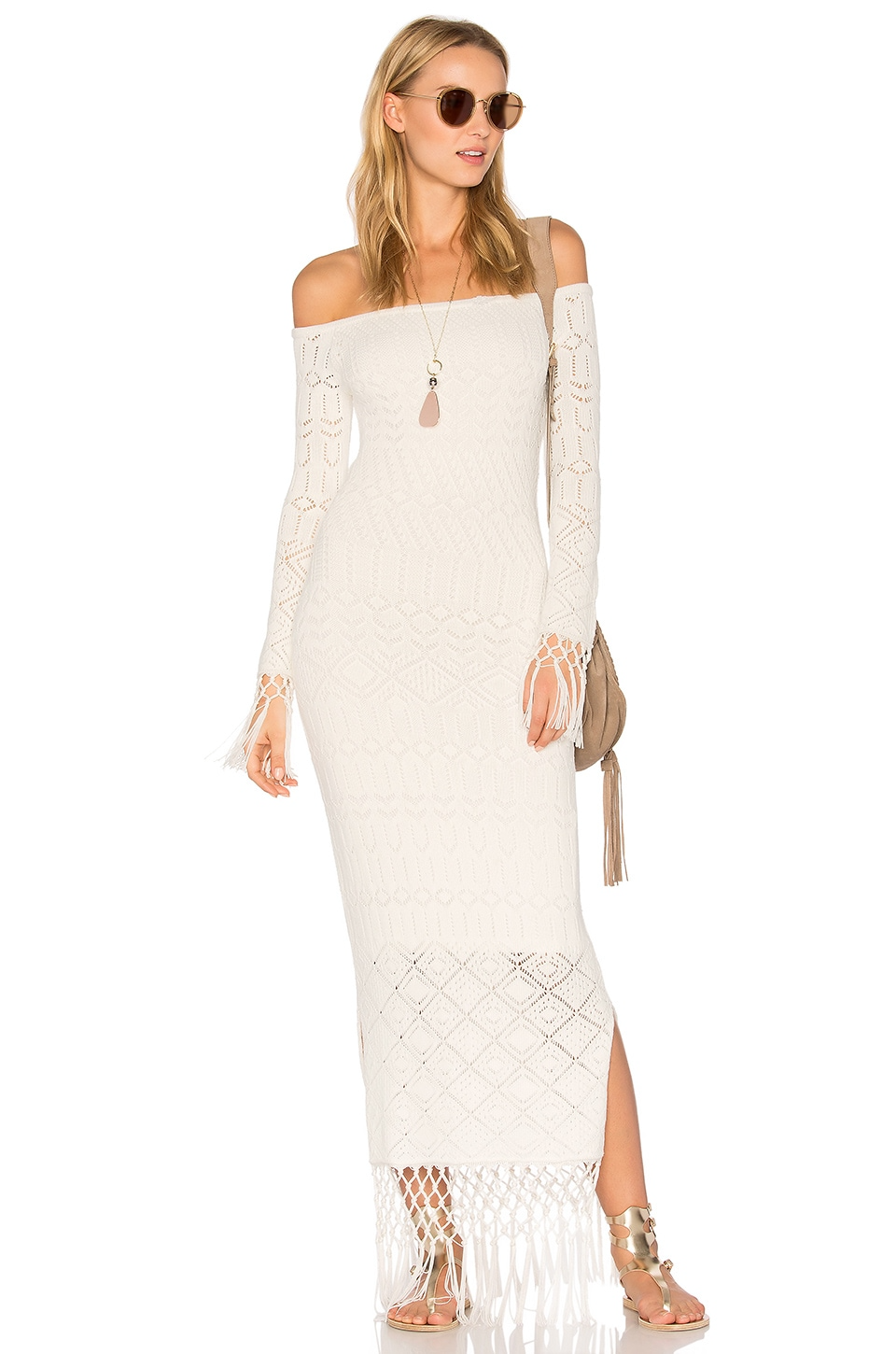 LSPACE Jenevive Cutout Halter Dress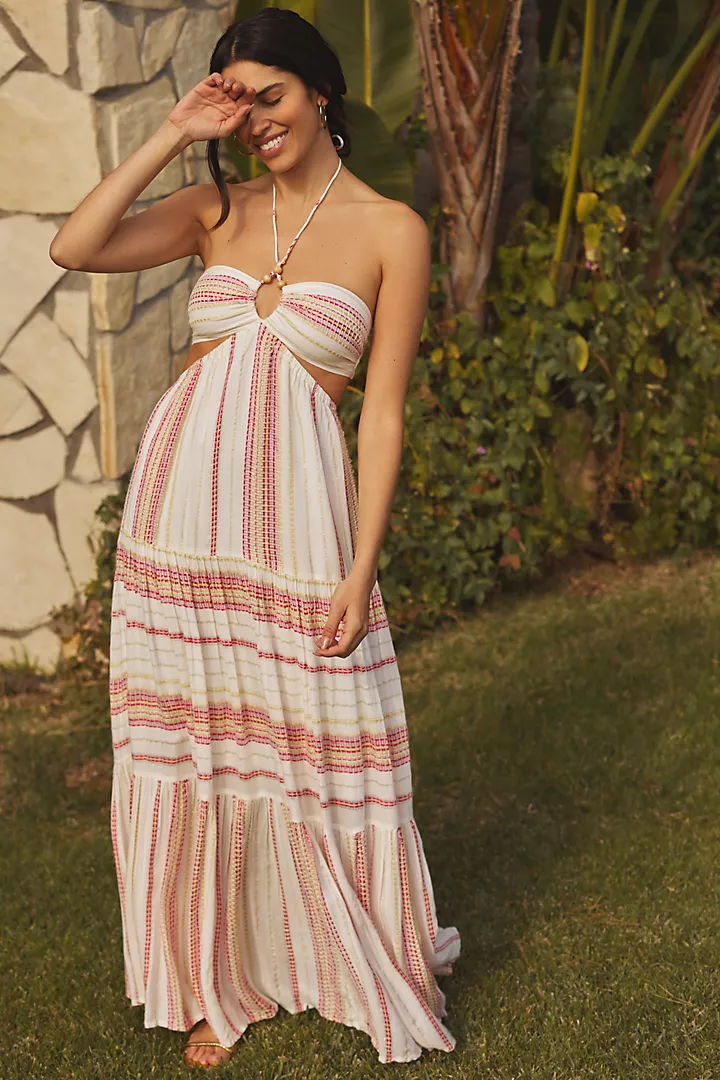 This dress is available at Anthropologie, LSPACE, Zappos, and Revolve.
Free People Extratropical Maxi Dress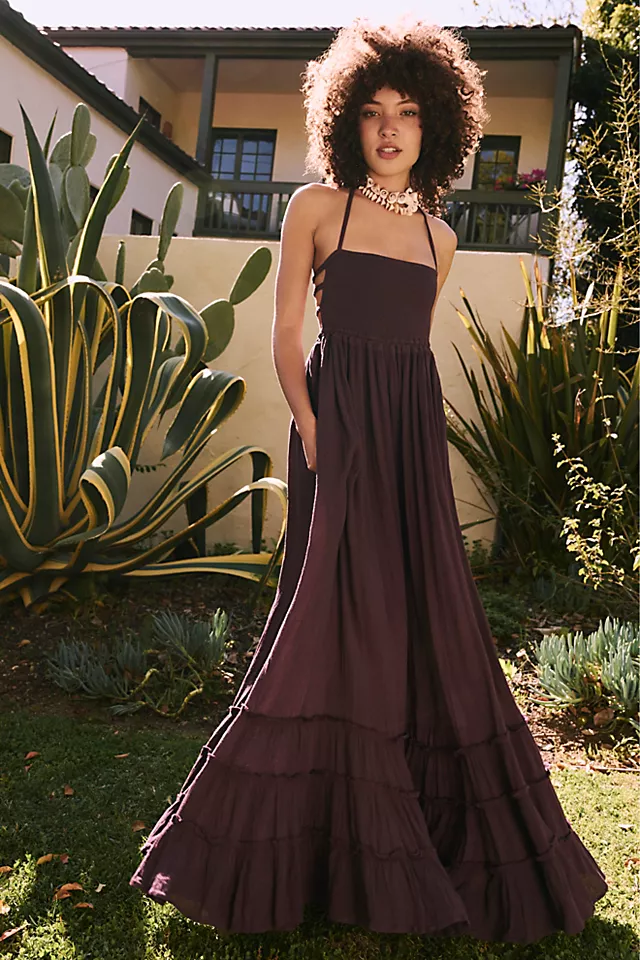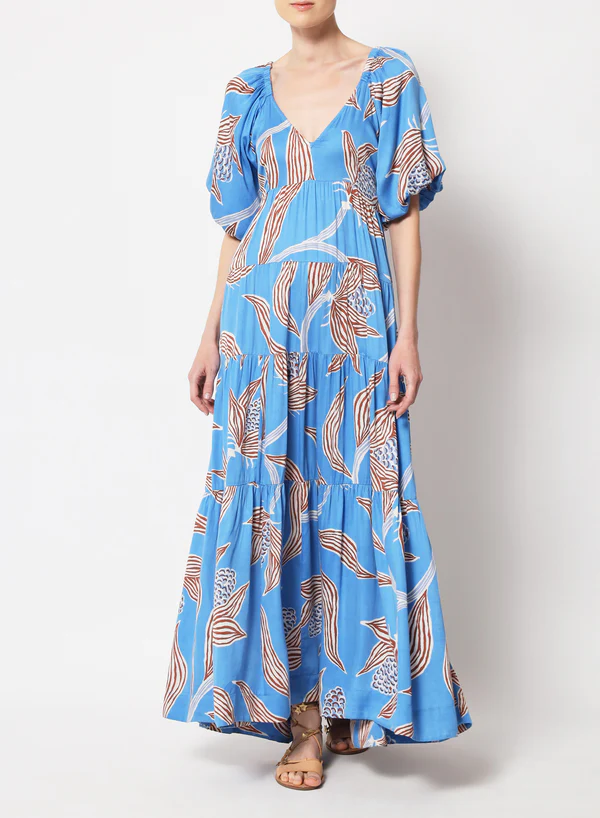 Vineet Bahl Embroidered Long-Sleeve Dress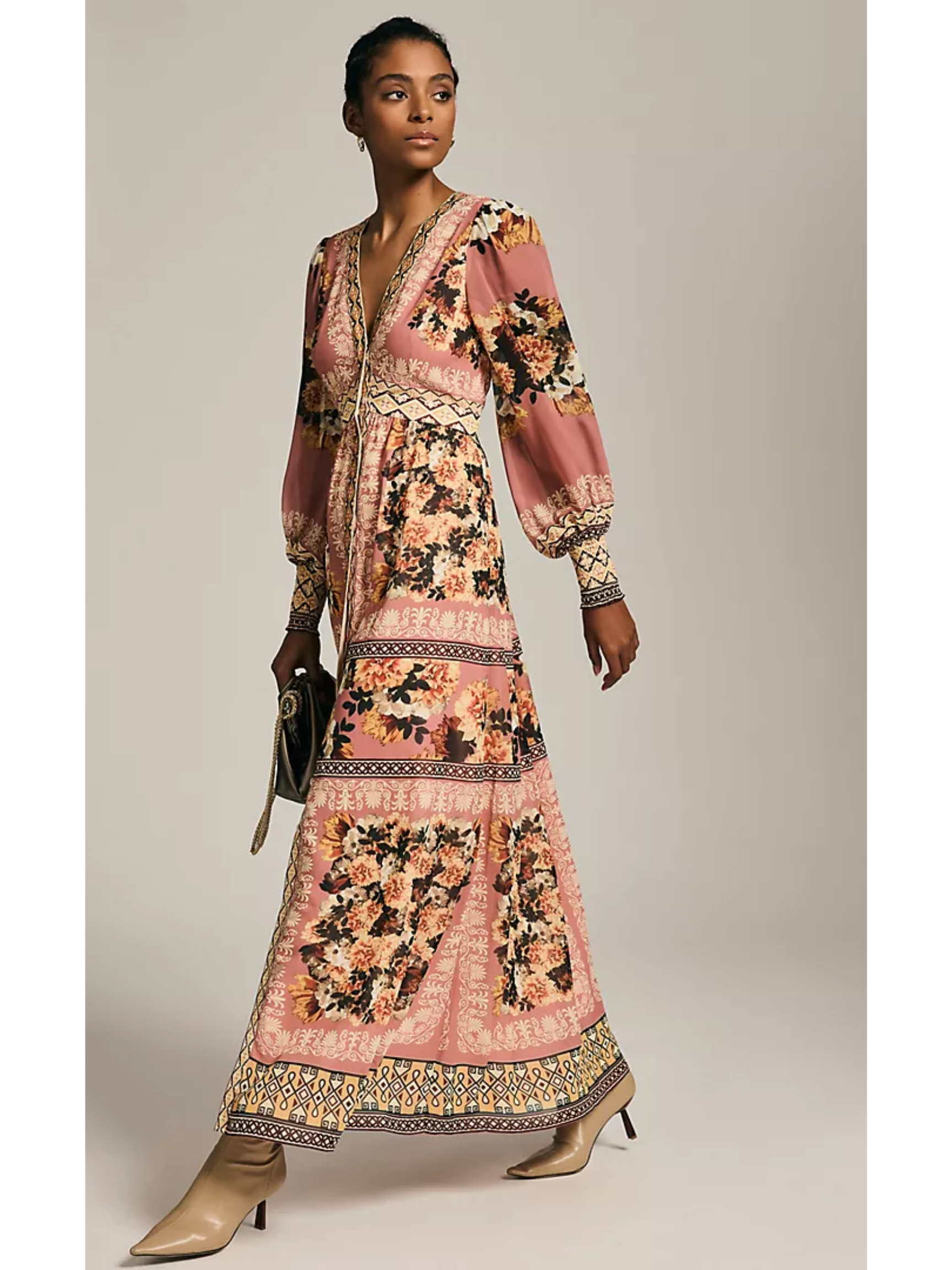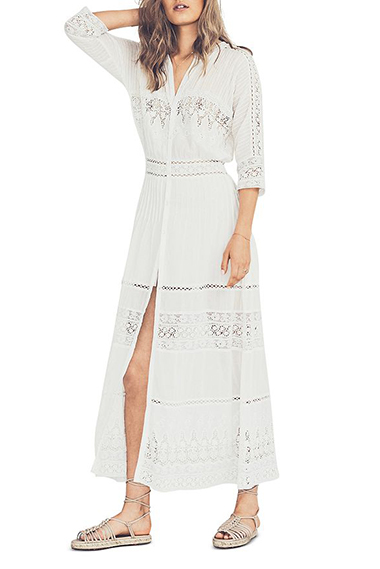 This dress is available at Bloomingdale's, LoveShackFancy, Shopbop, and Amazon.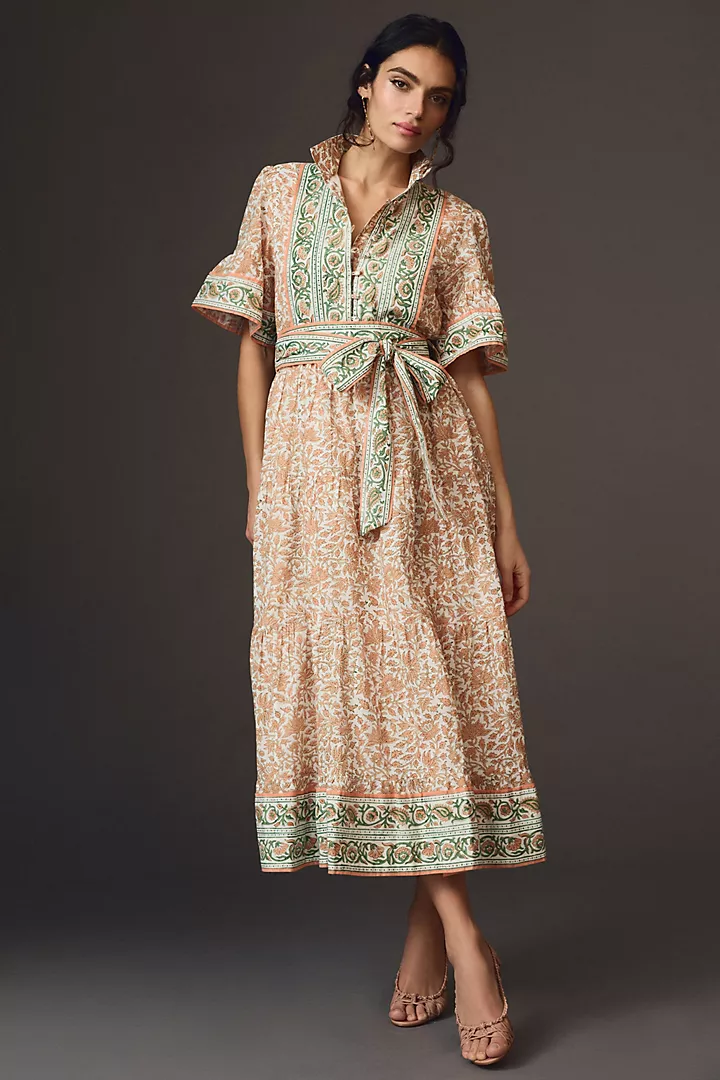 This dress is available at Anthropologie and Sue Sartor.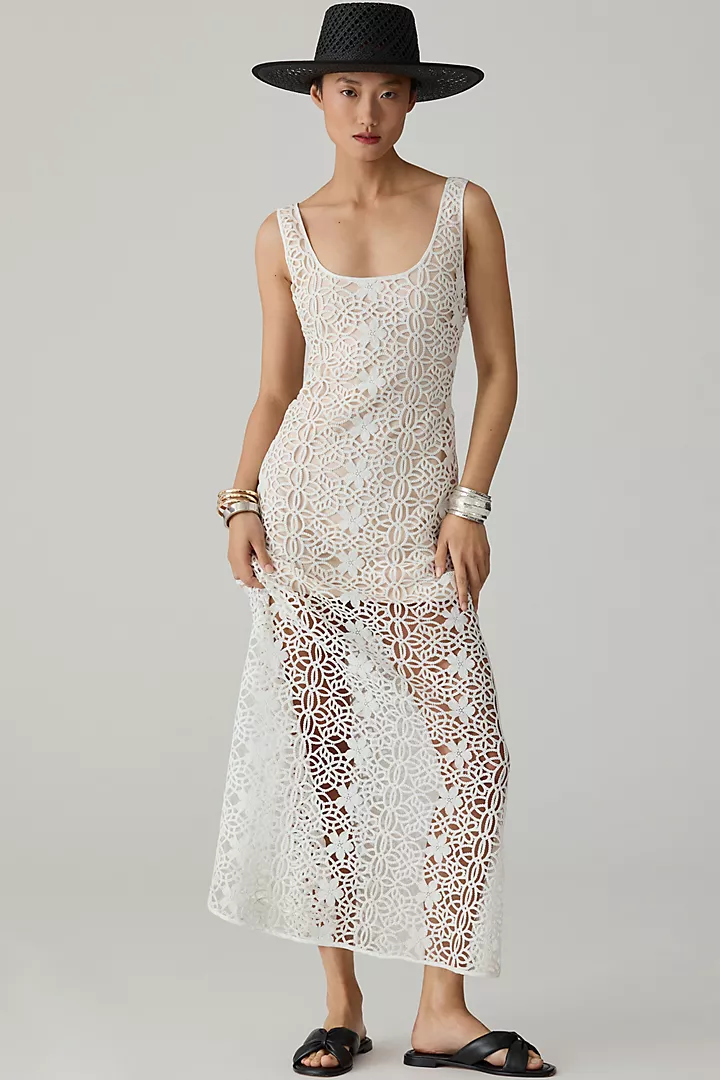 Magali Pascal V-Neck Cutout Buttondown Dress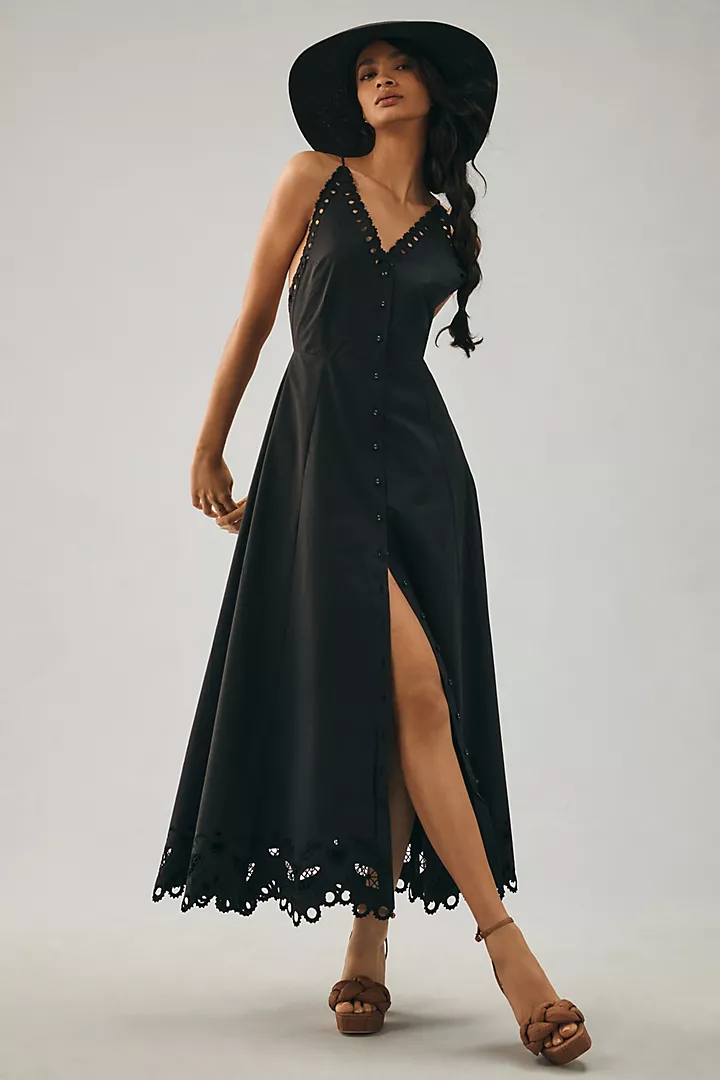 This dress is available at Anthropologie and Saks Fifth Avenue.
Malai Alive Bloom Shona Maxi Dress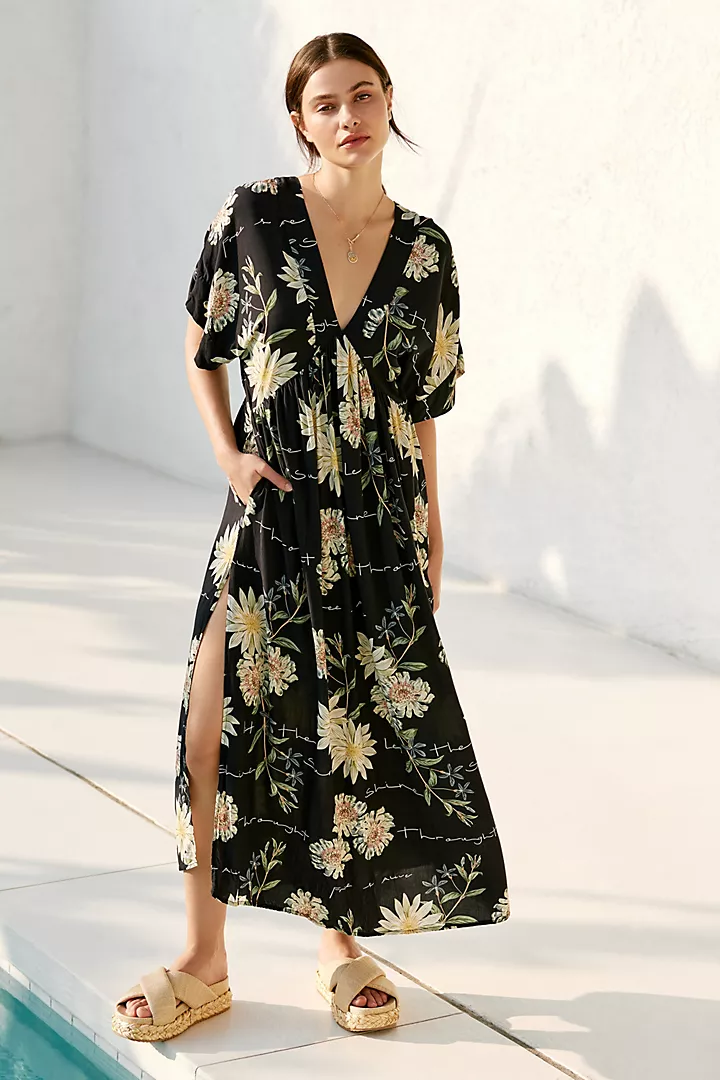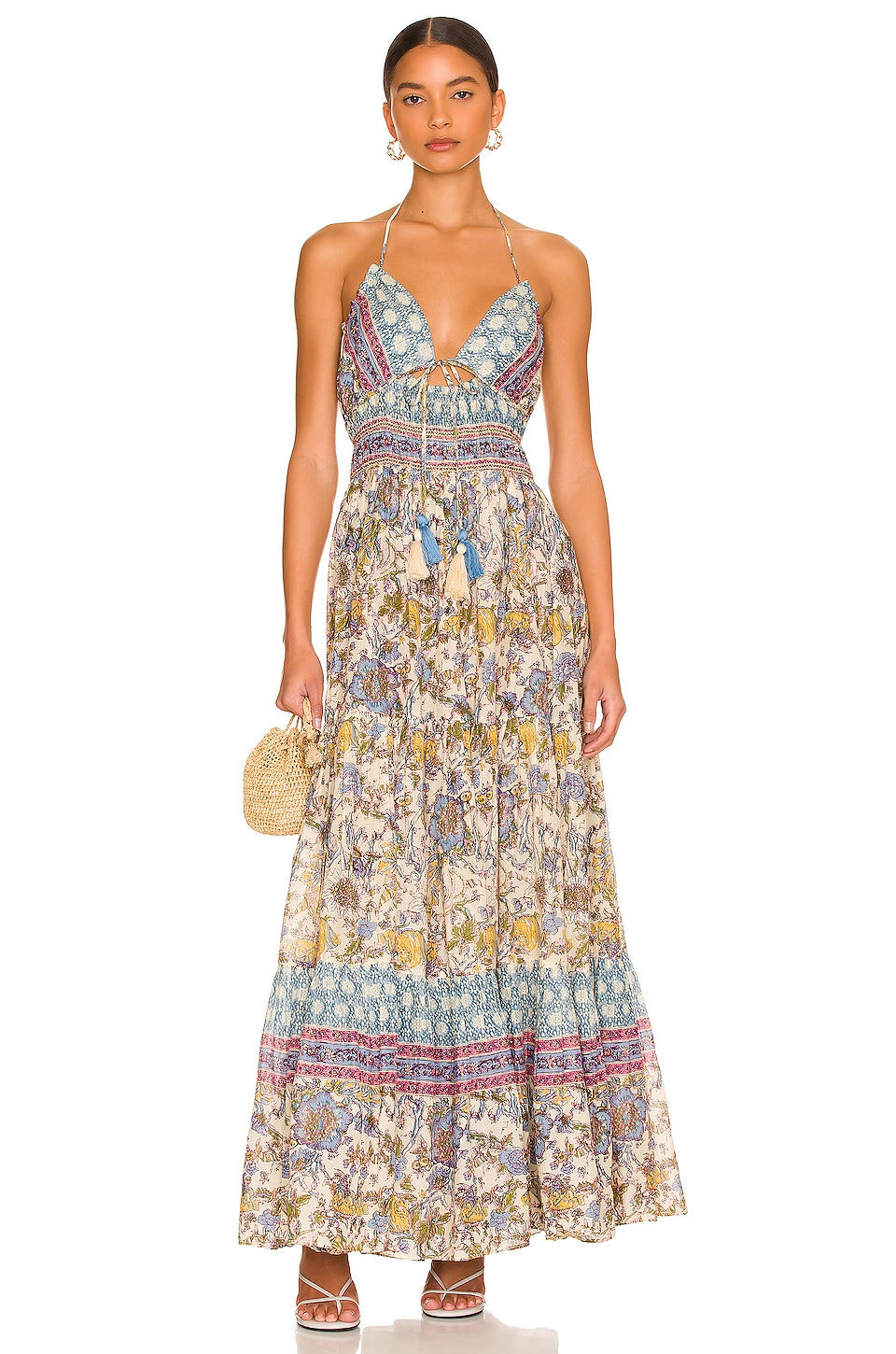 Free People is definitely one of my go-to brands for flowy boho dresses. This dress is available at Revolve, Amazon, and Saks Fifth Avenue.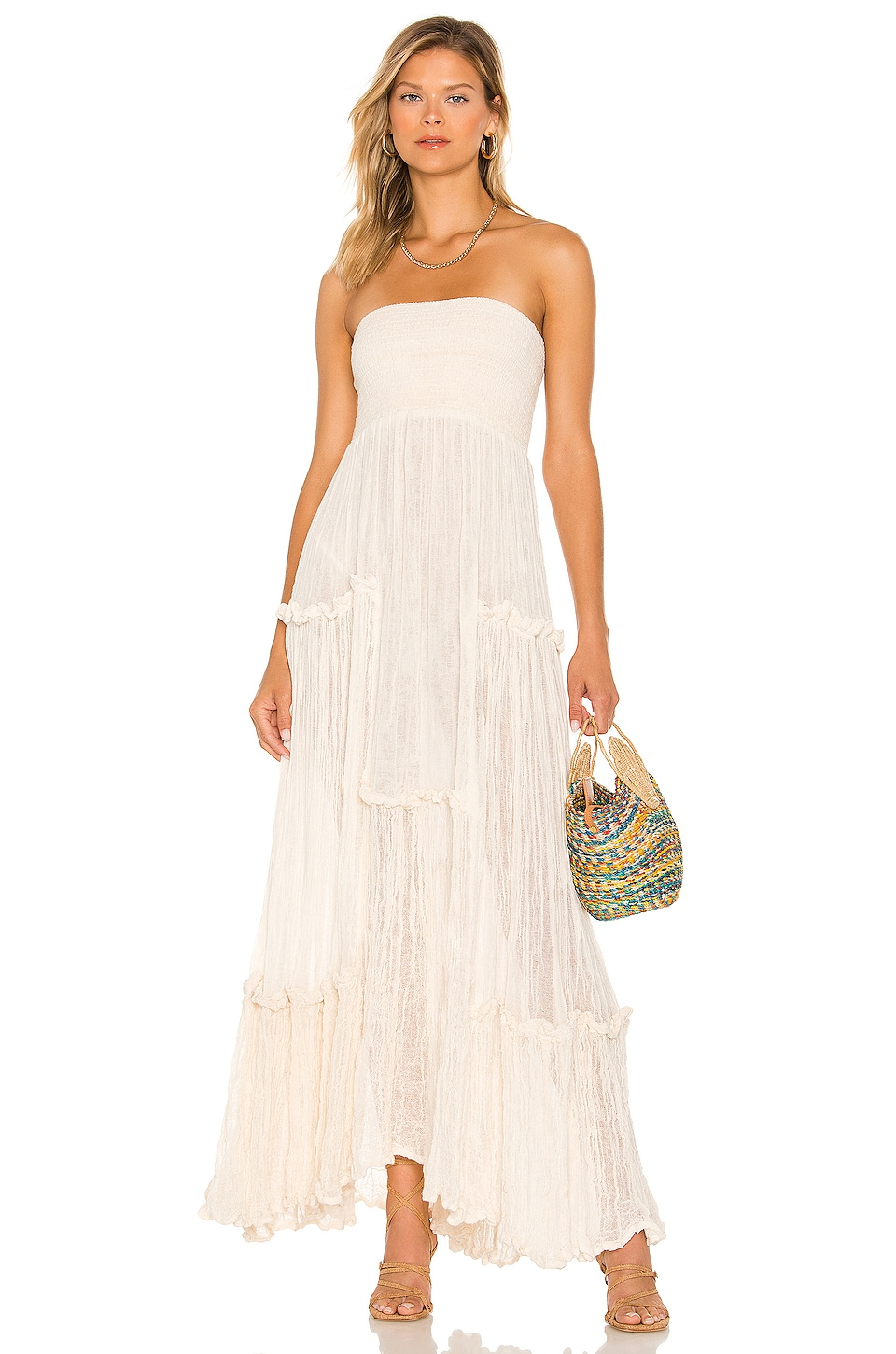 This dress is available at Revolve and Jen's Pirate Booty.
Venus Embroidered Maxi Dress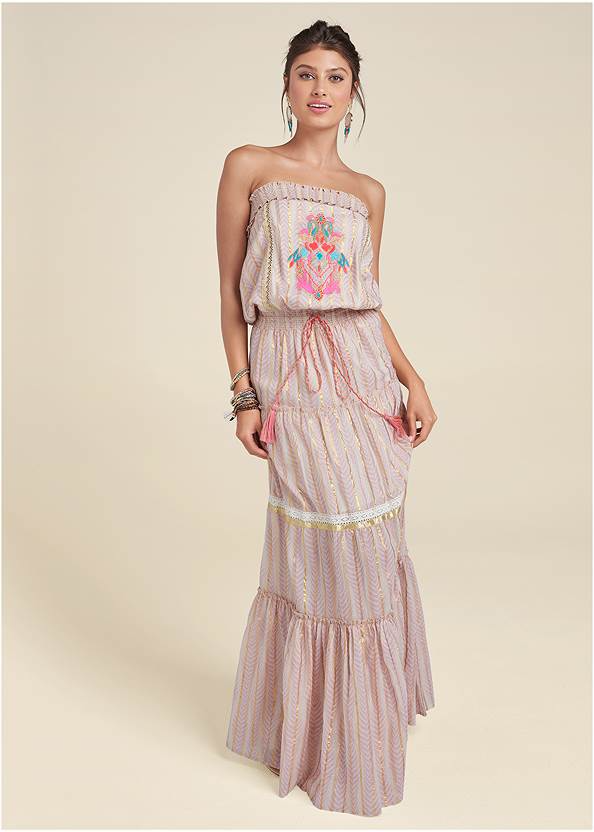 Flattering Bohemian Maxi Dresses From Years Past
I originally wrote this post on the best boho maxi dresses years ago and update it regularly due to its popularity. I've left these photos below for nostalgic purposes. Whenever I update older posts, I love to hold on to a collection of images as a bit of a time capsule so we can watch how our style evolves.
Camilla Crystal-embellished floral-print silk crepe de chine maxi dress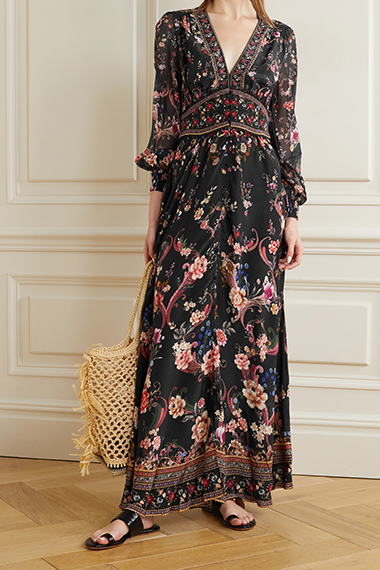 ba&sh Gullian Maxi Dress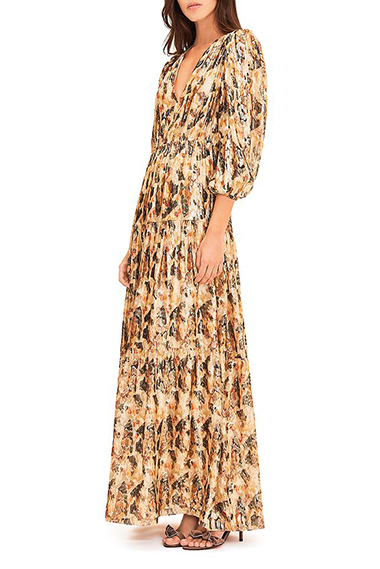 Anthropologie Rosalinda Patchwork Maxi Dress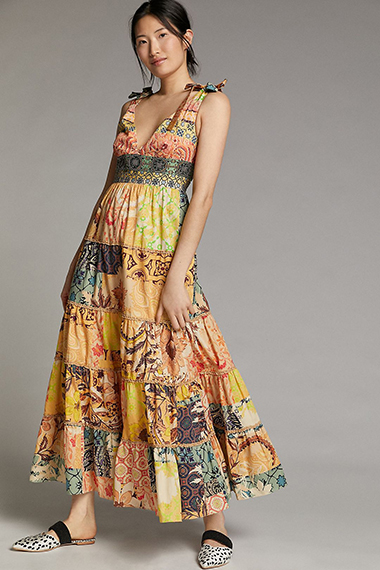 Camilla By the Meadow smocked printed silk-crepe maxi dress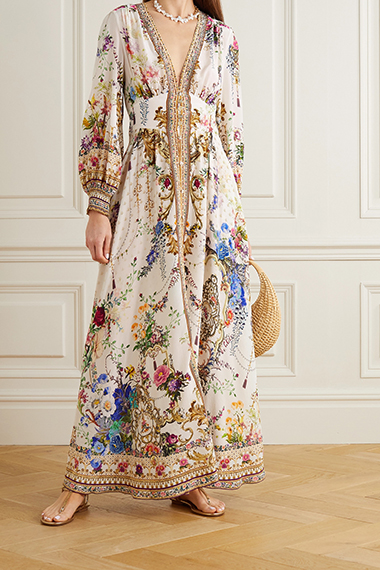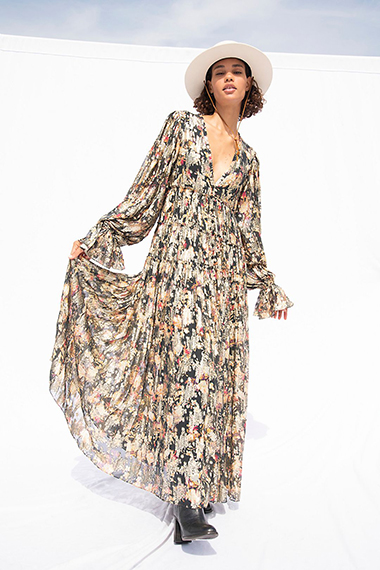 Anthropologie Gretel Embroidered Maxi Dress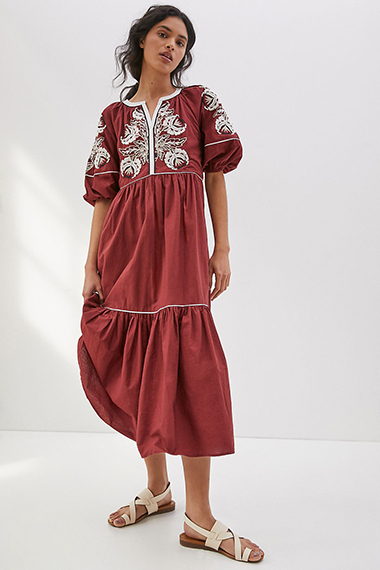 Likely Indica Off-the-Shoulder Dress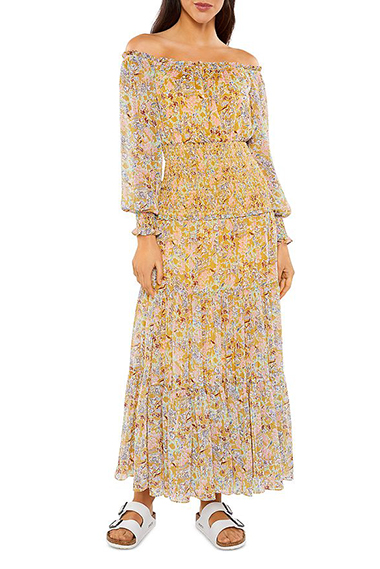 A.L.C. Mischa Cotton Printed Midi Dress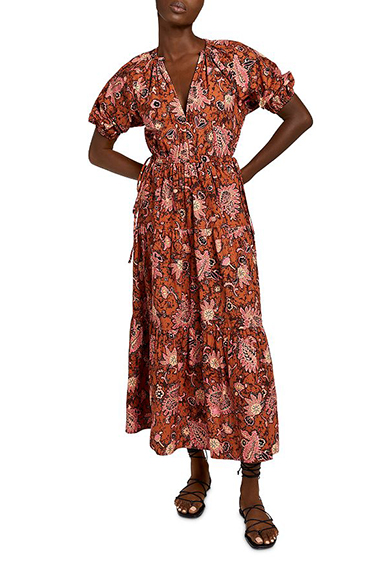 I adore A.L.C.'s bold prints. Every season, they have a few phenomenal prints that they usually utilize in multiple styles of garments, such as this stunning midi dress.
The Kooples Patchwork Print Maxi Dress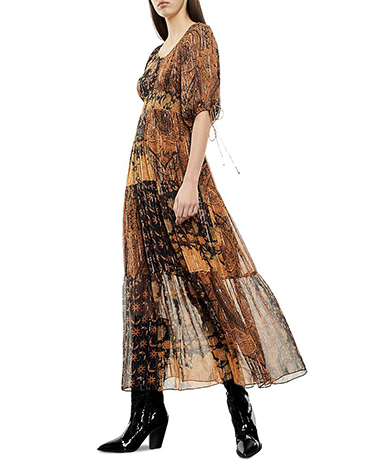 Free People Wonderland Floral Maxi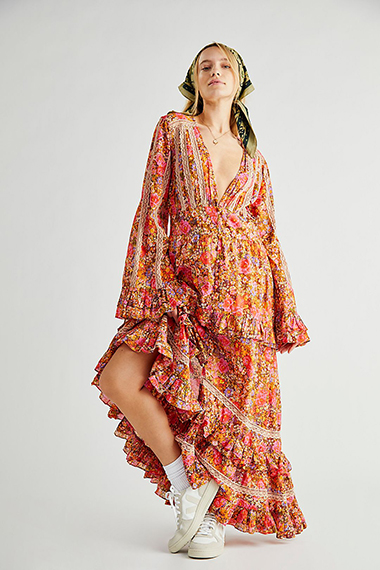 Bohemian Maxi Dress Trick
In 2011, Gwyneth Paltrow's created a bohemian maxi dress by taking a Gerard Darel skirt, hiking it up to her chest, and adding a thin leather tie to her natural waist. A delightfully bohemian chic appearance via artistic problem-solving.