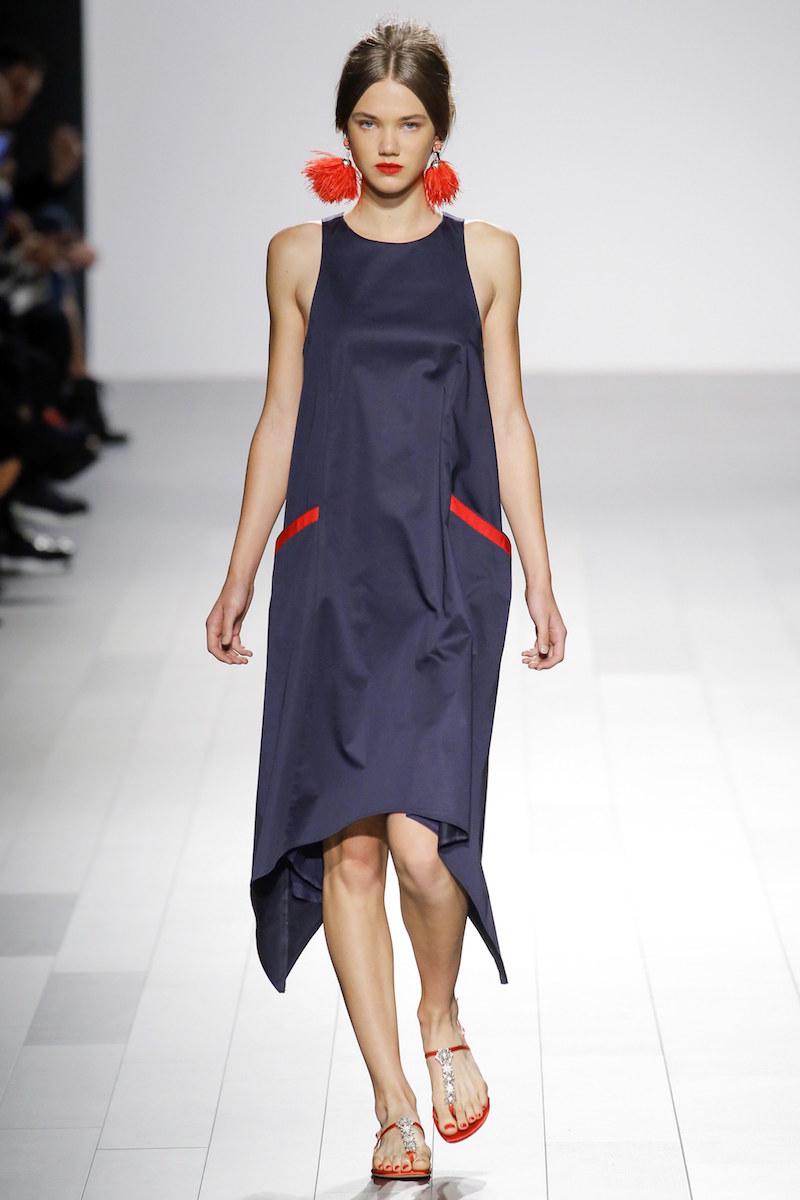 Before discussing my favorite designers at New York Fashion Week, I'd like to tell you the tale of my favorite moment. It occurred at the Taoray Wang show as I was trying to take my seat. The steps were dark and crowded as attendees were piling into all the rows, and my heels were just high enough to ensure that when I slightly missed a step I would fly ass backwards into a row of lovely women. It was one of those falls that seemed to go on forever and affected as many people as physically possible. Hats flew, people gasped, and I accidentally grabbed someone's breast to break my fall. By the time I landed, I was unharmed and people averted their glances as quickly as possible. In a room full of women wearing offensive heels and absurd platforms, their turned faces felt like a sign of respect and compassion, as if to say, "It could have been me. It could happen to any of us. We must minimize her embarrassment. We must show solidarity." Everyone's graciousness in an industry known for ferocity is why it was one of my favorite moments. That, and it was hilarious.
Moving on to the fashion… after handfuls of catwalks and presentations I finally decided on my favorite designers for Spring/Summer 2018. Who is your favorite?
Josie Natori was both dynamic and light. The florals and brights, combined with ruffles, folds, and tiers were so bold, yet flattering. Wearable art would be an accurate way to describe it.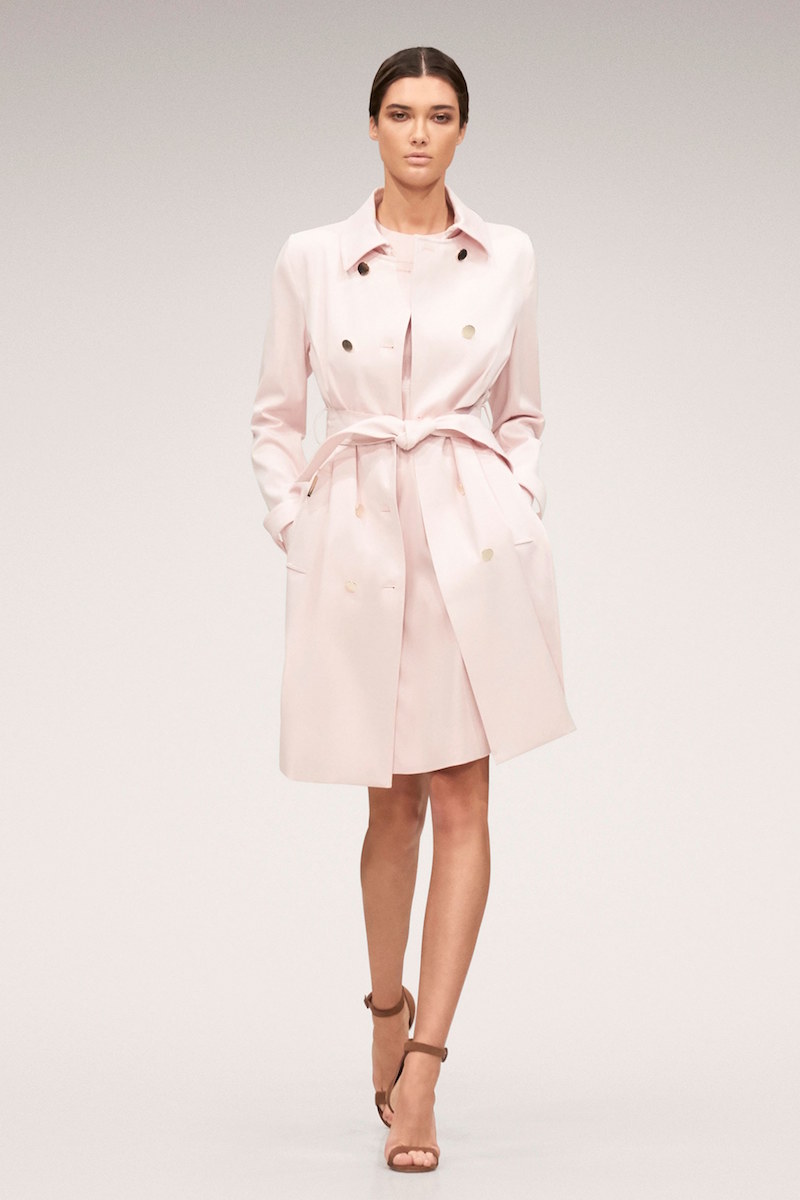 Escada is one of the labels at New York Fashion Week that spoke to my bold minimalist vibe with their ideal solid colors and flattering silhouettes. Many clients will be lining up for this colorful structure and, sometimes, sporty pieces.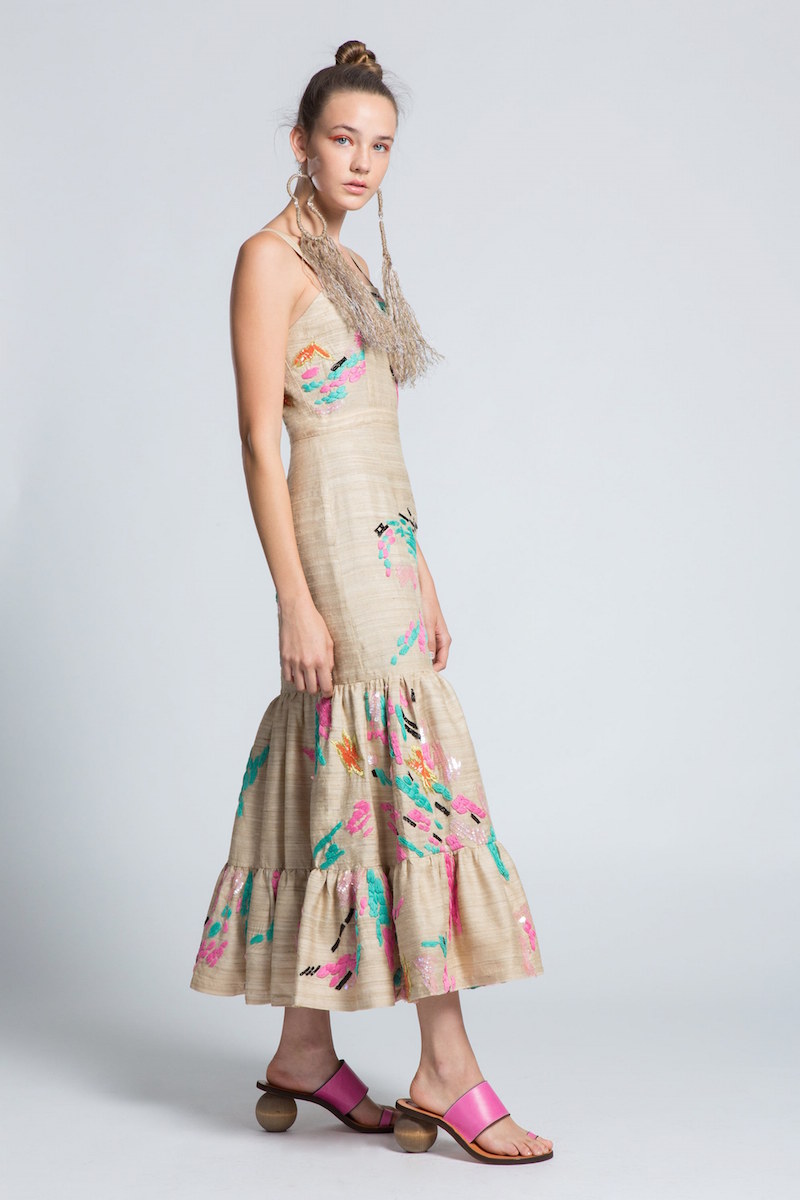 Tracy Reese is always a treat. I am wearing a Tracy Reese jumper as we speak. She did not disappoint with her use of hot pink, sheer florals, fauna prints, and the spectacular look above. There were a handful of looks that did not meet my Tracy Reese standards, but no one bats 100.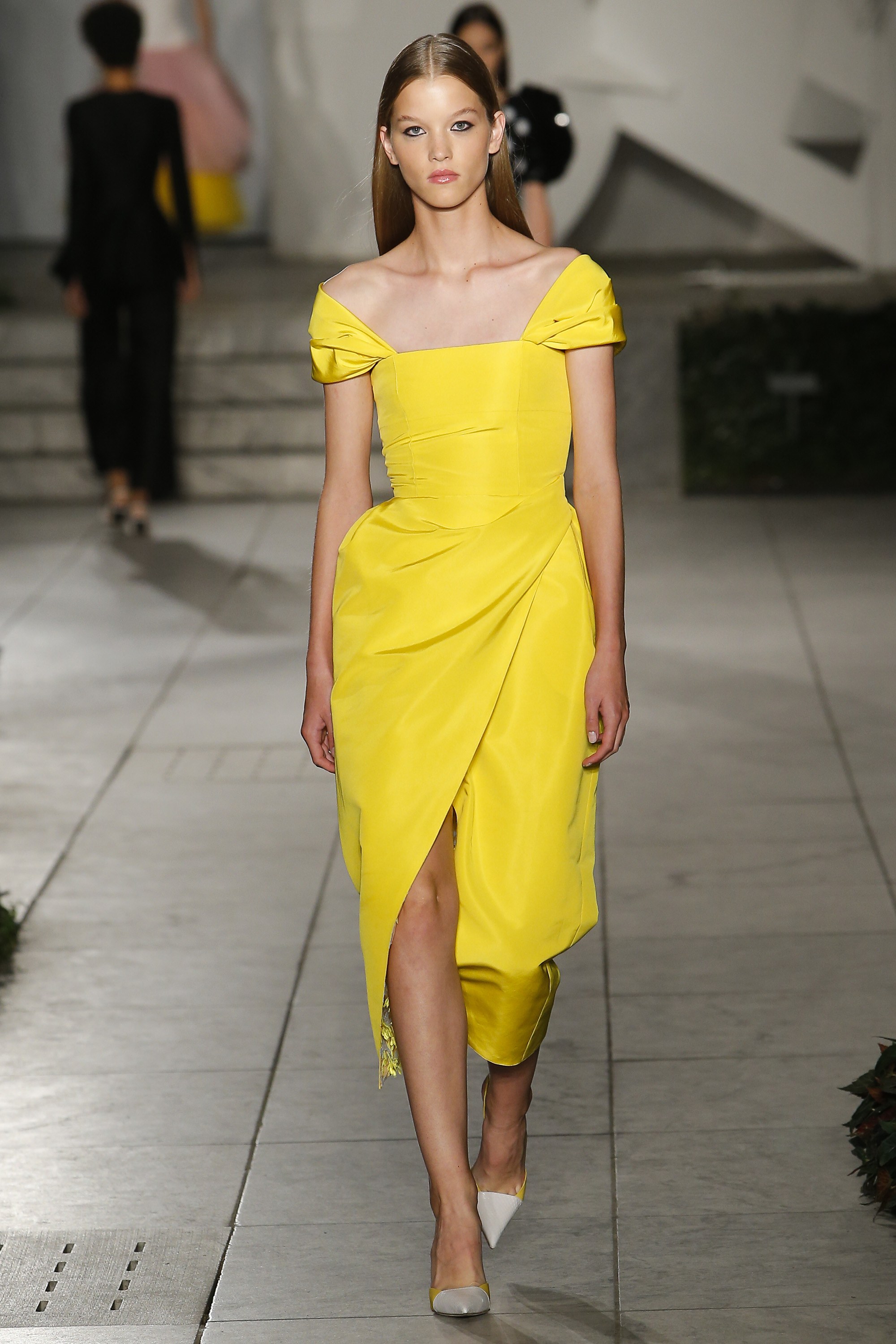 I adored Carolina Herrera's brights, prints, retro silhouettes and feminine fun. Her playful nods to the 50's, 70's, 80's and 90's are campy in the best way possible. I look forward to the client willing to take on these longer hems and bold shapes for next spring.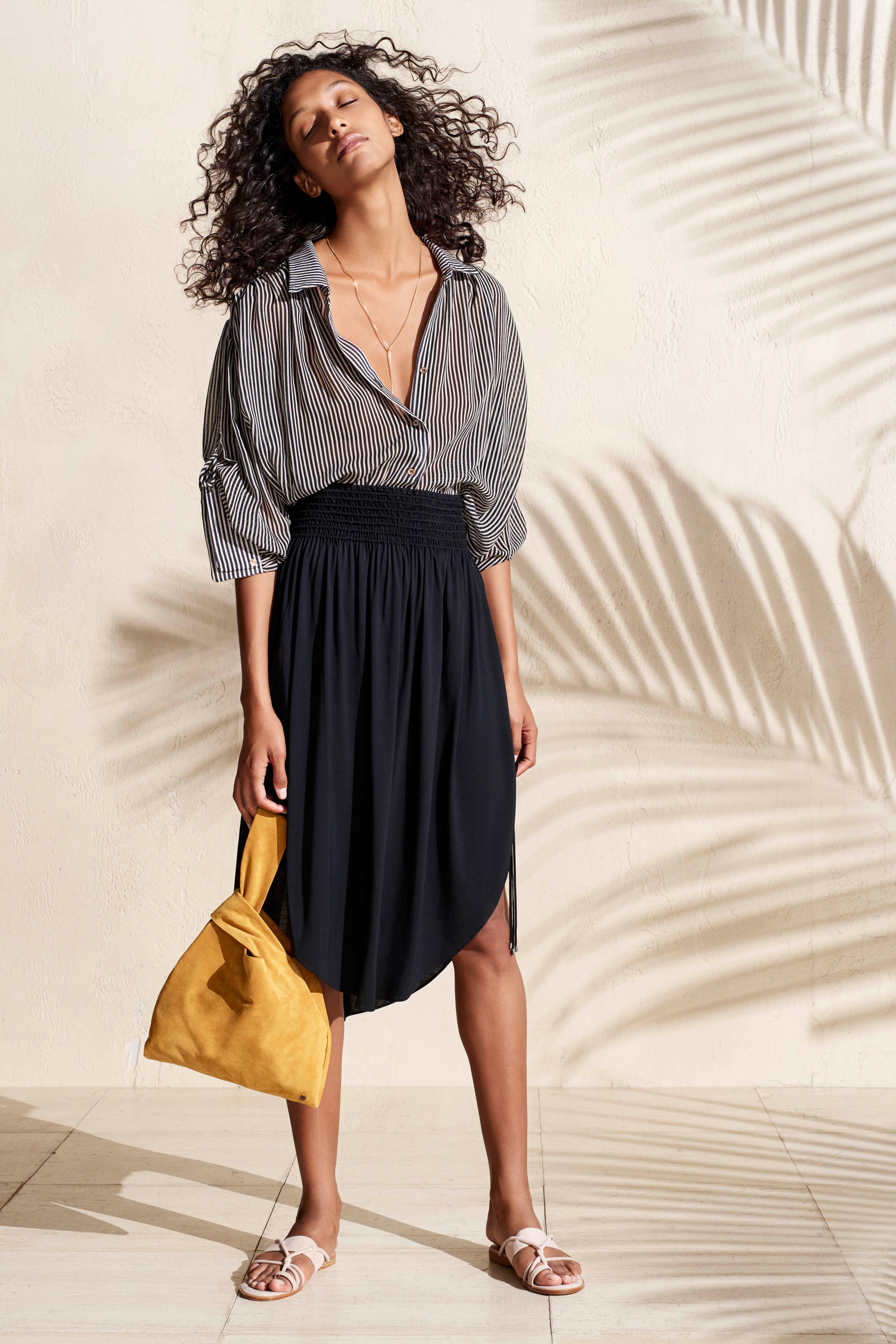 Hailstone Heritage is a go-to for a lot of my clients. The breezy, soft fabrics are perfect for those that embrace vacationing. It's fantastic for those that skip bras, but with the help of a little tank, the perfect bra or bralette, Halston's spring line should work for all loose leaf lovers.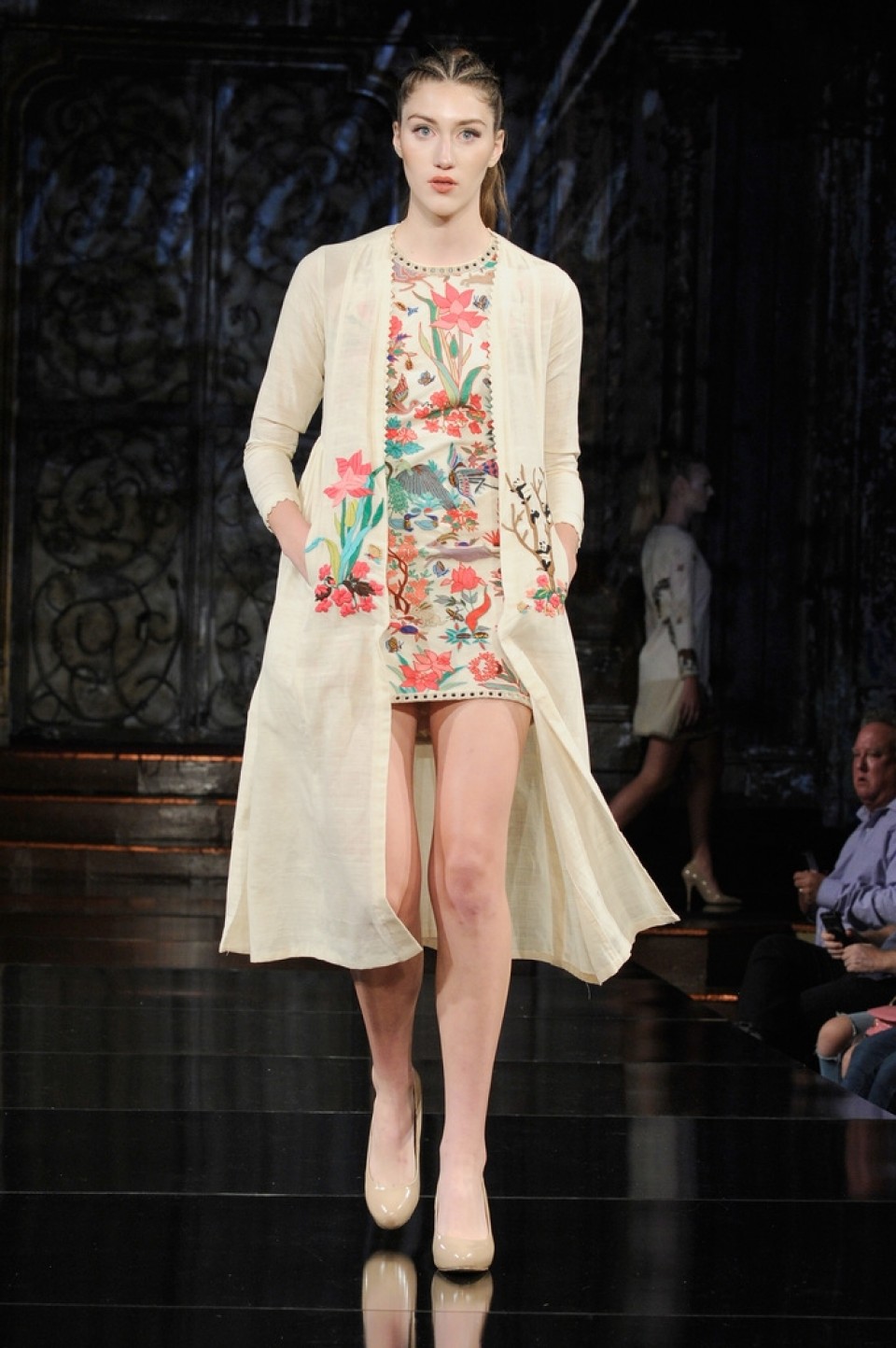 Purvi Doshi was an absolute find at New York Fashion Week this season. Wearable, seemingly comfortable with a unique take on linen and a fresh use of embroidery. I ordered the exact look pictured above. I look forward to reporting back with good news on the fit.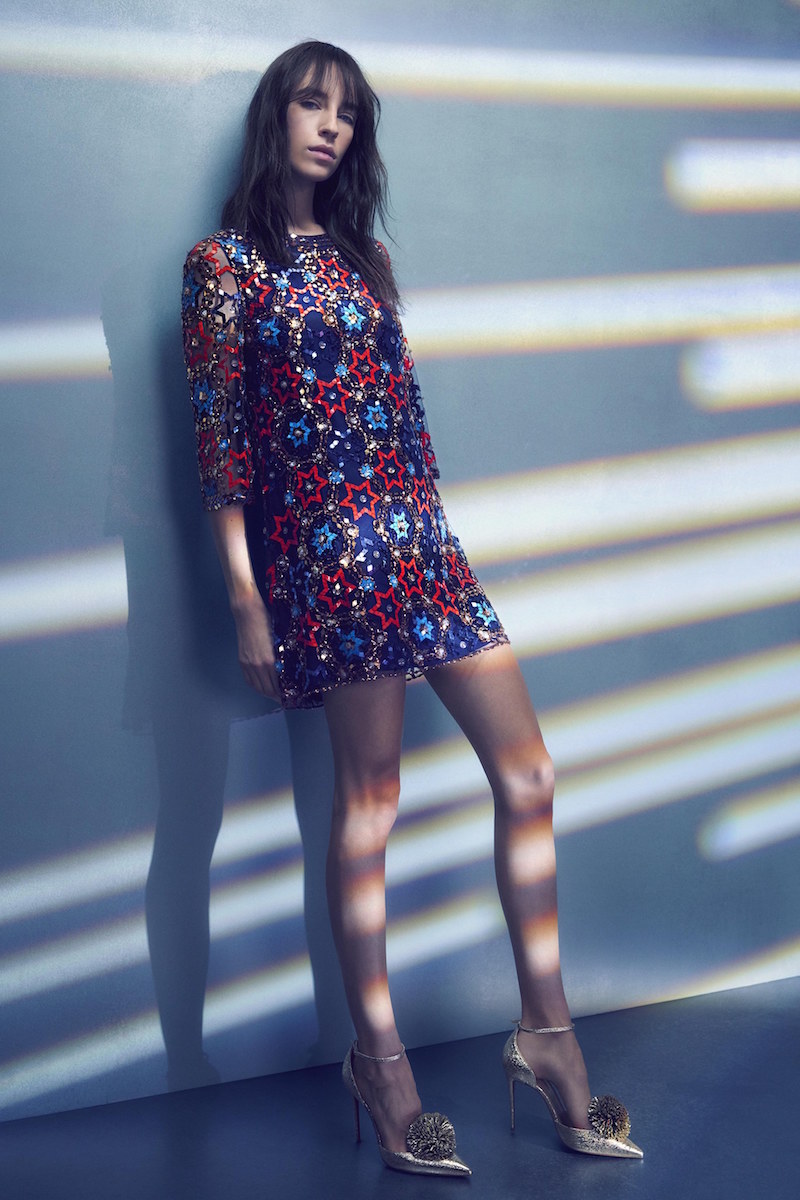 Jenny Packham's sparkles, sprinkles, and swooshes expectedly delighted me. The movement, play and shine will make my clients the star at any evening event.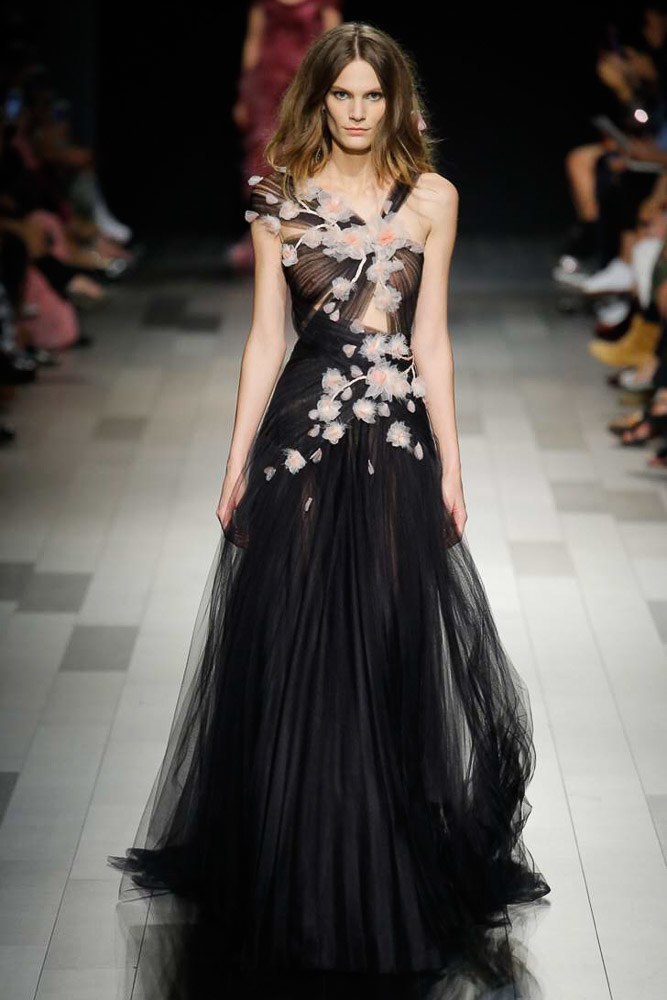 As some of you know, I do eclectic bridal styling that often does not involve the color white. I enjoy putting brides in more elaborate formal looks like the fabulosity that Marchesa put out for next spring. You have to just take a look at all the looks as my words cannot possibly do it justice.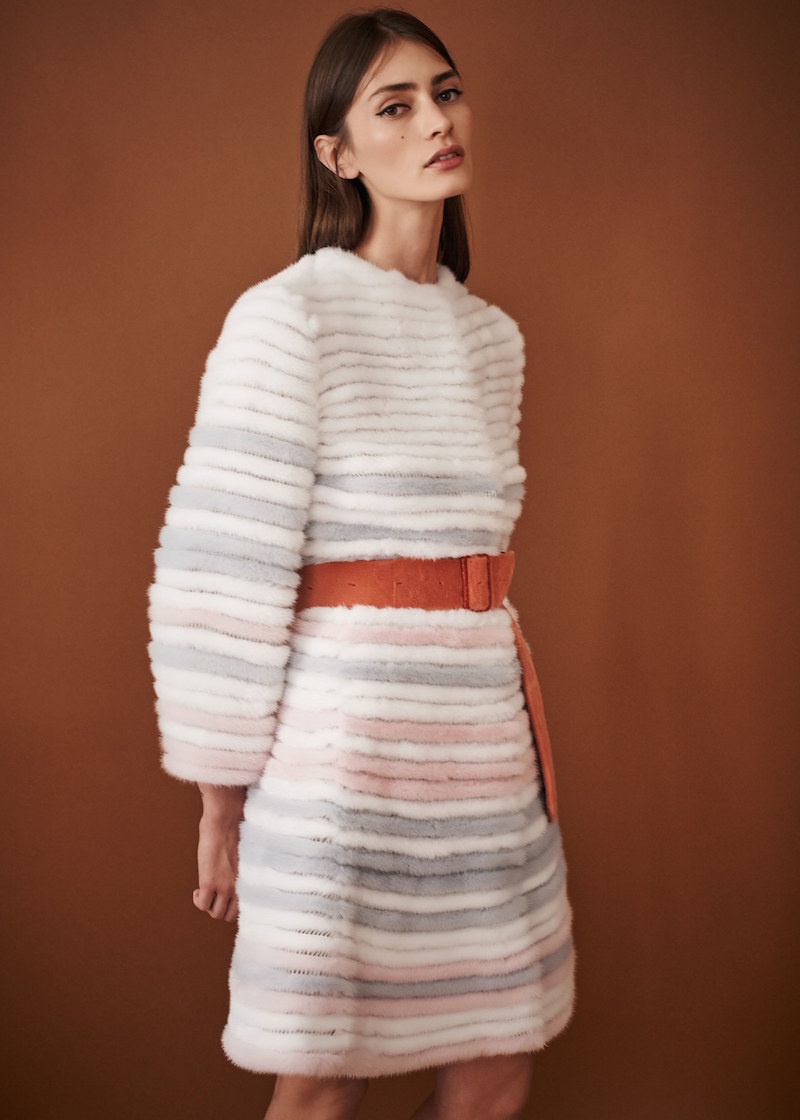 I couldn't help but add J. Mendel to the list. Although many clients, and myself, are adverse to fur, Mendel's use of it was fabulous, and the silky, sexy, details of the dresses will have a few clients in particular asking after. I am also itching to put a bold bride in this soft pink gown of Mendel's.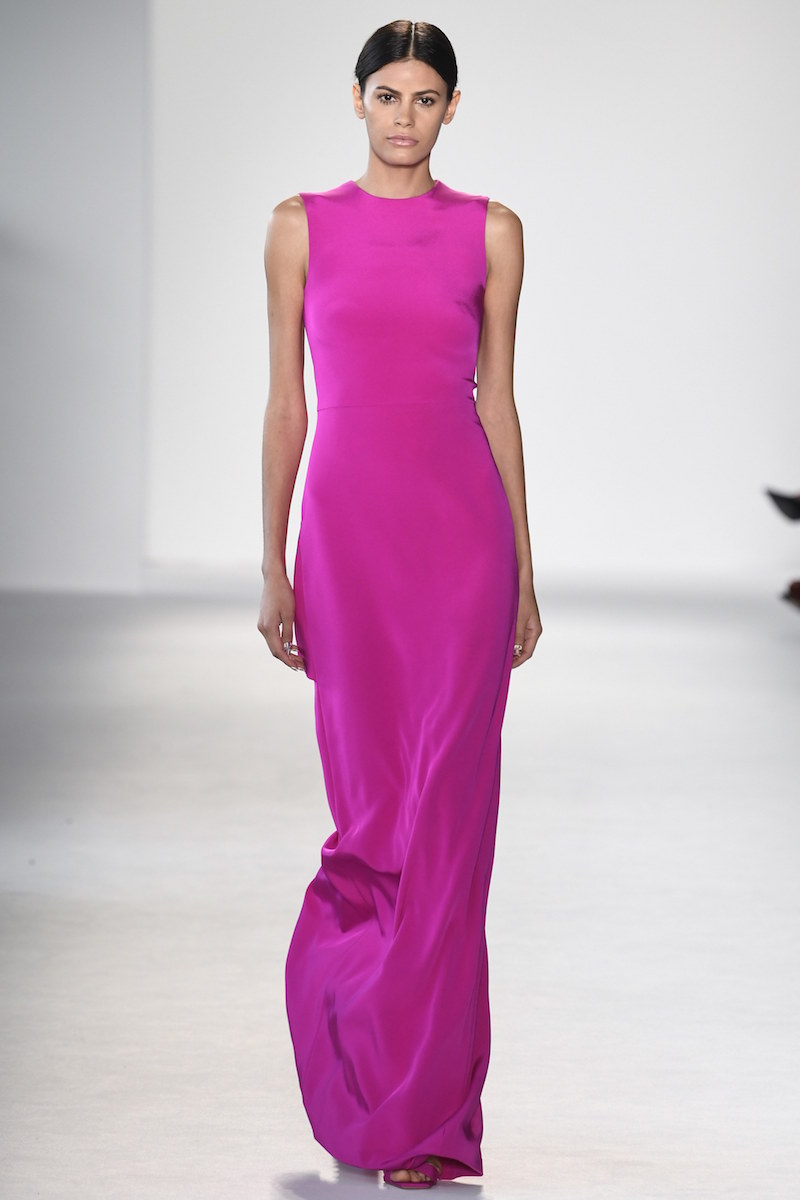 Christian Siriano may not have been so open minded in the past, but for this New York Fashion Week he surely opened his doors with various sizes on the runway, diverse ethnicities and androgynous models to boot. With my diverse clientele, it is extremely appreciated, but it was his sleek streamlined looks that called to me. His show was large with 62 looks that ranged from elaborate prints to a more minimalist feel, so I will advise to skip over most of the print looks, and focus on those gorgeous simple sleeveless looks, and his chiffon garments. Who is ready for cocktail party prep?
Taoray Wang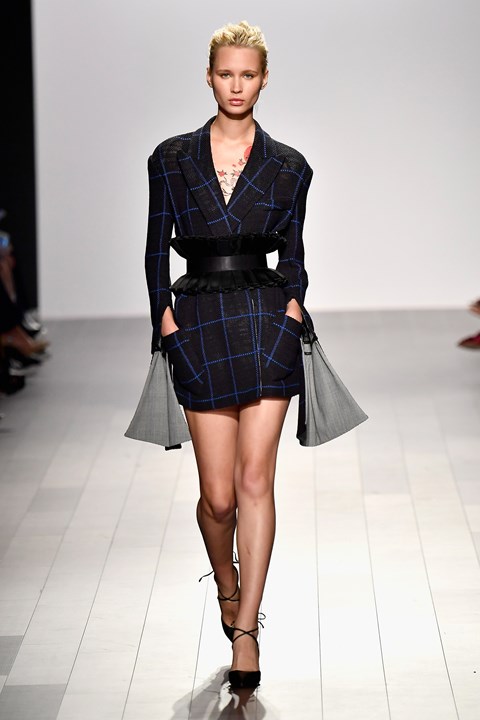 Taoray Wang's attention to detail, fringed blazers, hard core belts and flowing silks were delicious. The blouses will be an easy choice for my clients, but which daring darling is ready to sport a fringed blazer? I look forward to the client that volunteers for this.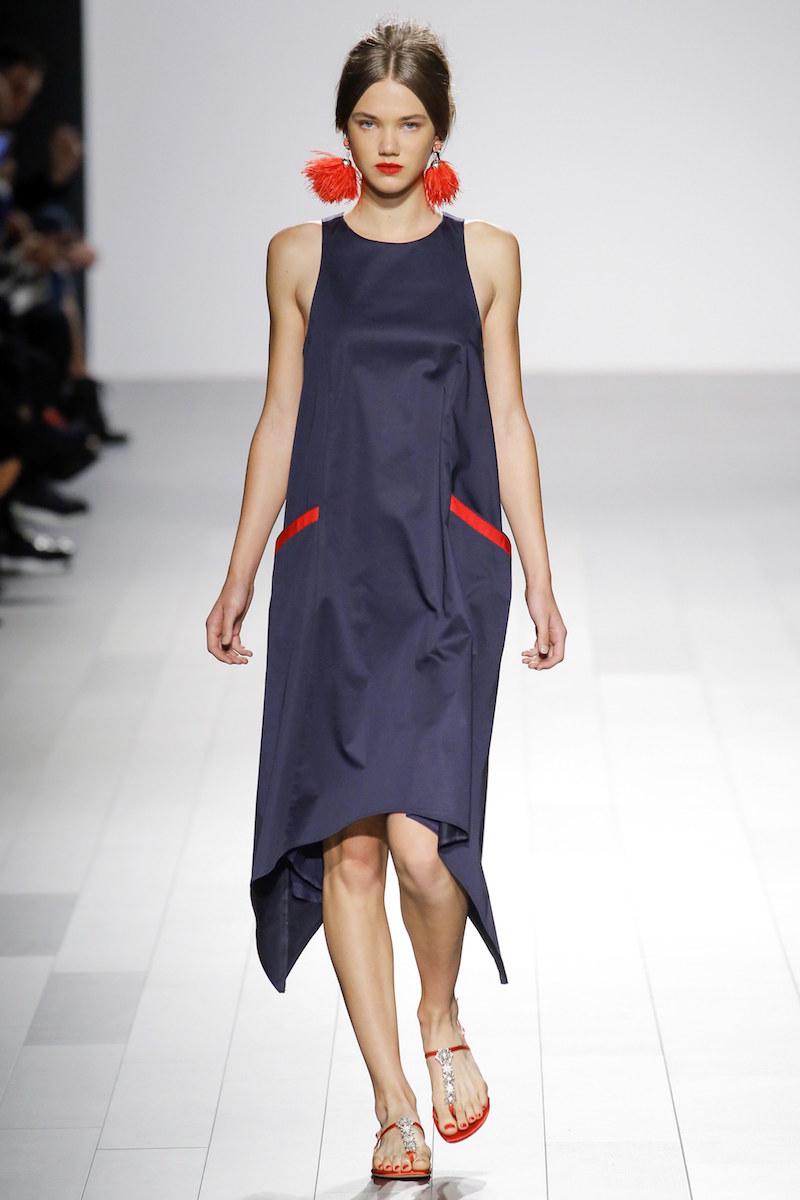 Badgley Mischa killed it. I can easily snatch their looks off the runway and put them directly onto my clients (and myself). Fresh, flattering, and fun, Badgley Mischka is easily my favorite designer of New York Fashion Week Spring 2018.