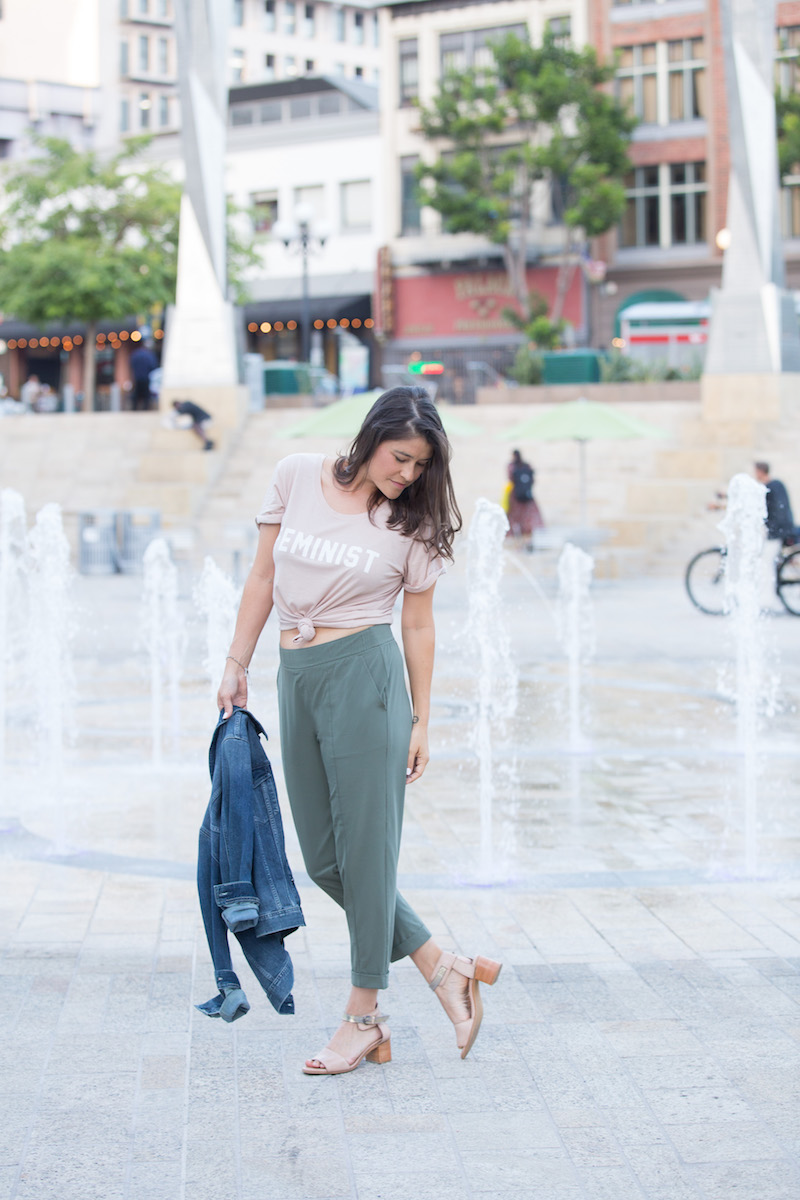 I have seen, and created, delicious jean jacket outfits, but I am not an advocate for the jean jacket in general. It has been done to death for decades and can often feel too trendy or too youthful. Basically, unless the client requests it, I am not bringing a jean jacket into their dressing room. With that said, when a client does request it, I'm all for it. A jean jacket can be a cheeky, casual look when paired well, and is indeed versatile outerwear.
The Best Jean Jacket
I have gone through more than a handful of jean jackets. There are some fun fashion forward choices, but the most versatile and comfortable denim jacket is AG's 'Robyn' denim jacket. It is the perfect blue color, it flatters the torso, and it stretches beautifully for full physical movement, a super soft feel and the ability to easily roll up the sleeves, as pictured. You may also notice that it lacks the contrast thread of some of its competitors. This monotone look ensures it will pair well with many garments.
How To Wear A Jean Jacket
Unless you are doing the perfect denim on denim look, which I do love, a jean jacket is best paired with non-denim pants, non-denim skirts (I like a jean jacket with suede skirts in particular), and casual dresses. Occasionally, I make a non-denim exception and pair a jean jacket with burgundy or olive green jeans, but my favorite pairing is with ankle pants like the J.Crew Cameron or the Talbot's cuffed athletic pant, pictured below. Just make sure the top you pair with it does not fall lower than the denim jacket. This means you will either tuck in your shirt, or tie it at your waist, as shown.
When To Wear A Jean Jacket
As a personal stylist, I often have clients asking me what garments are appropriate where, so now that you know how to wear a jean jacket, let's talk about the where and when of it. In San Diego, with many casual work places, a jean jacket can often go to work, but I like to keep the denim jacket for the weekend or casual after-work outings. Think laid-back bars and restaurants, and most non-event day activities. Brunch, lunch, the movies, BBQs, errands, shopping, most concerts, and all sporting events are very jean jacket appropriate.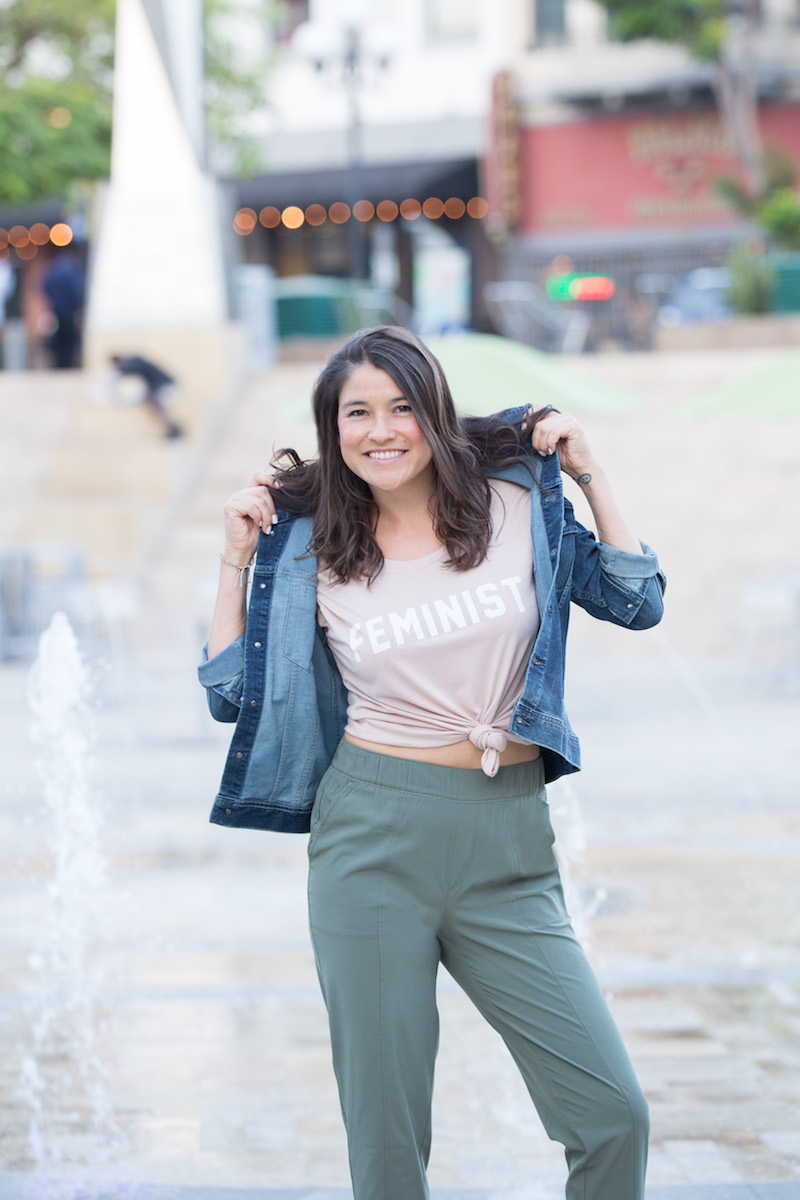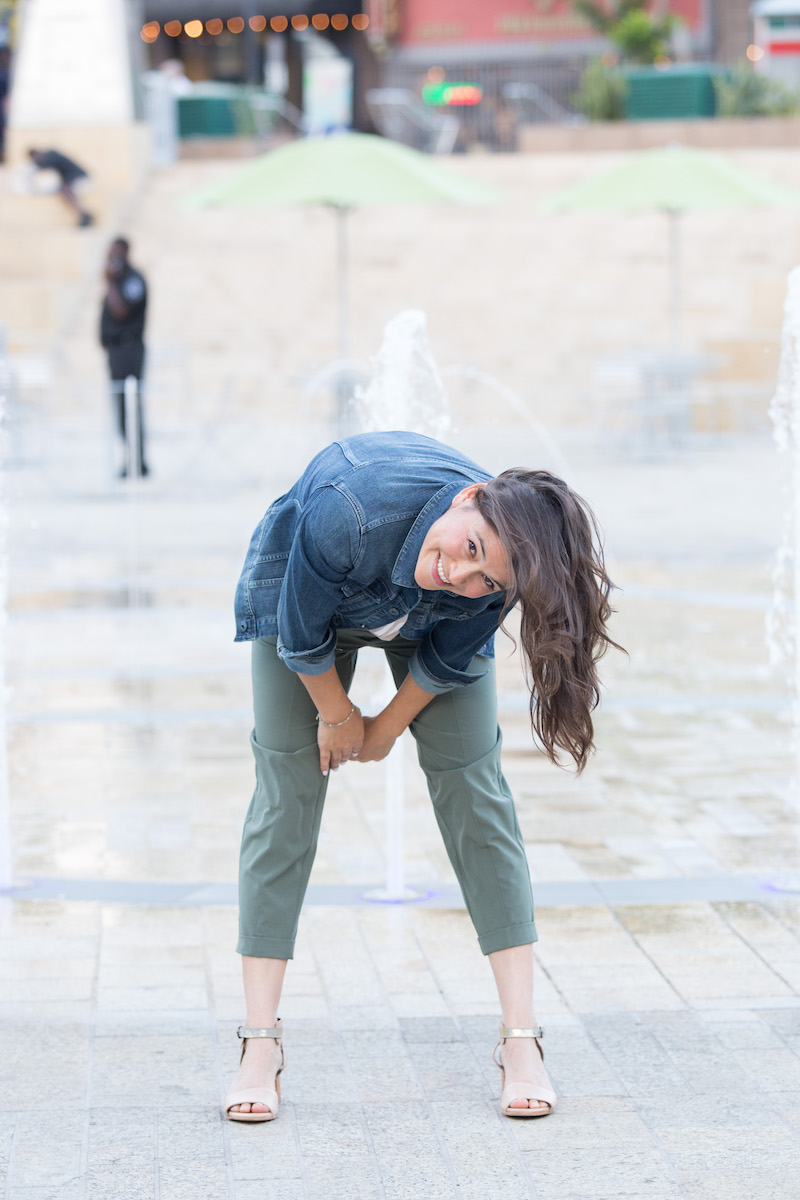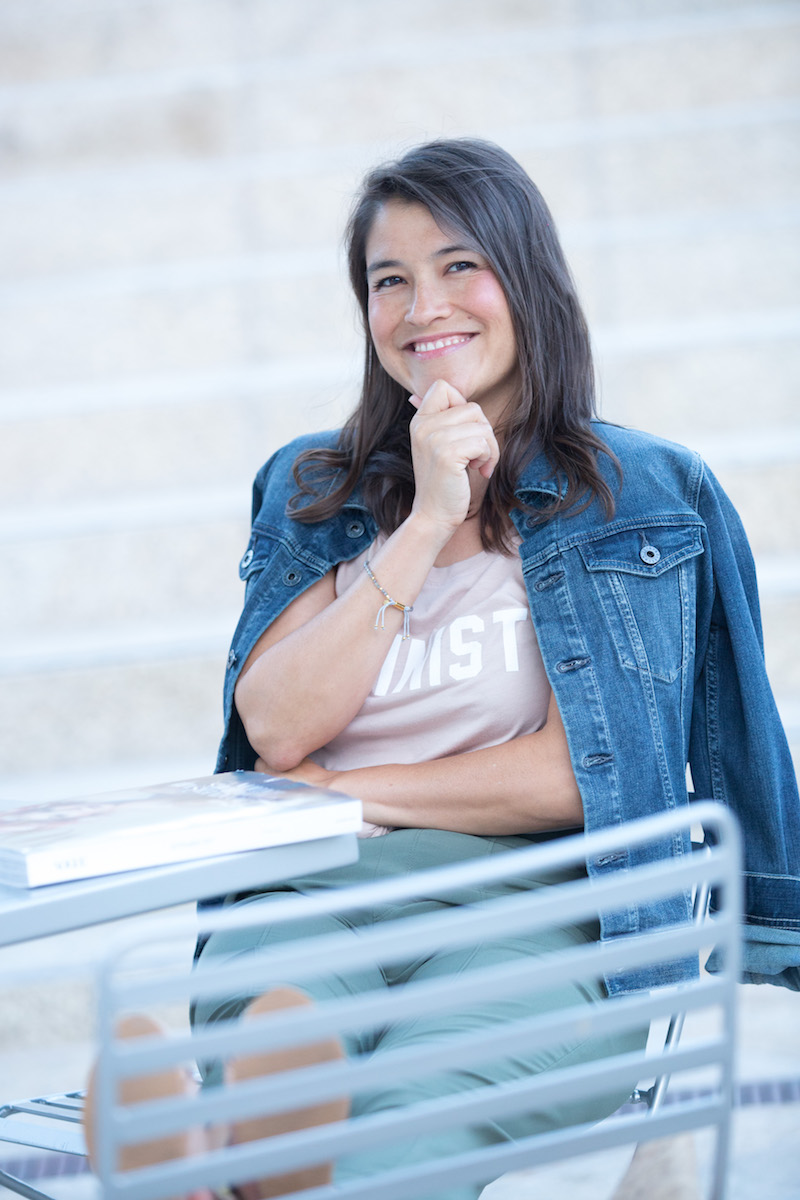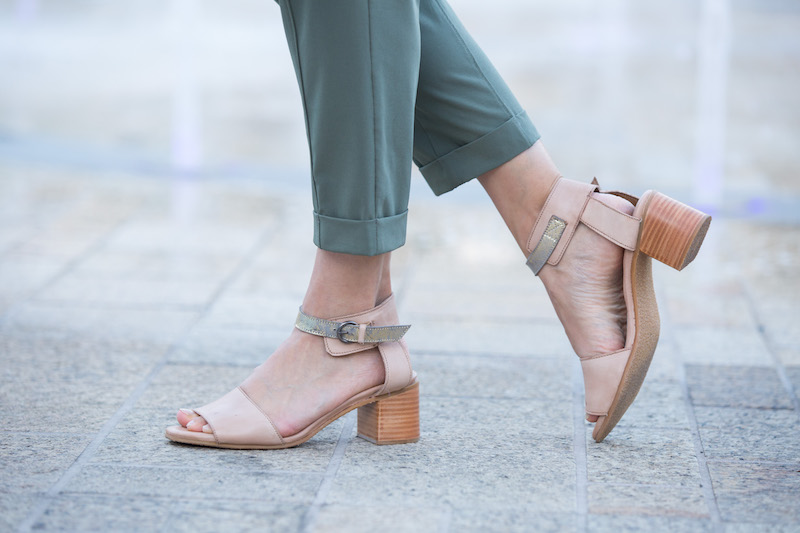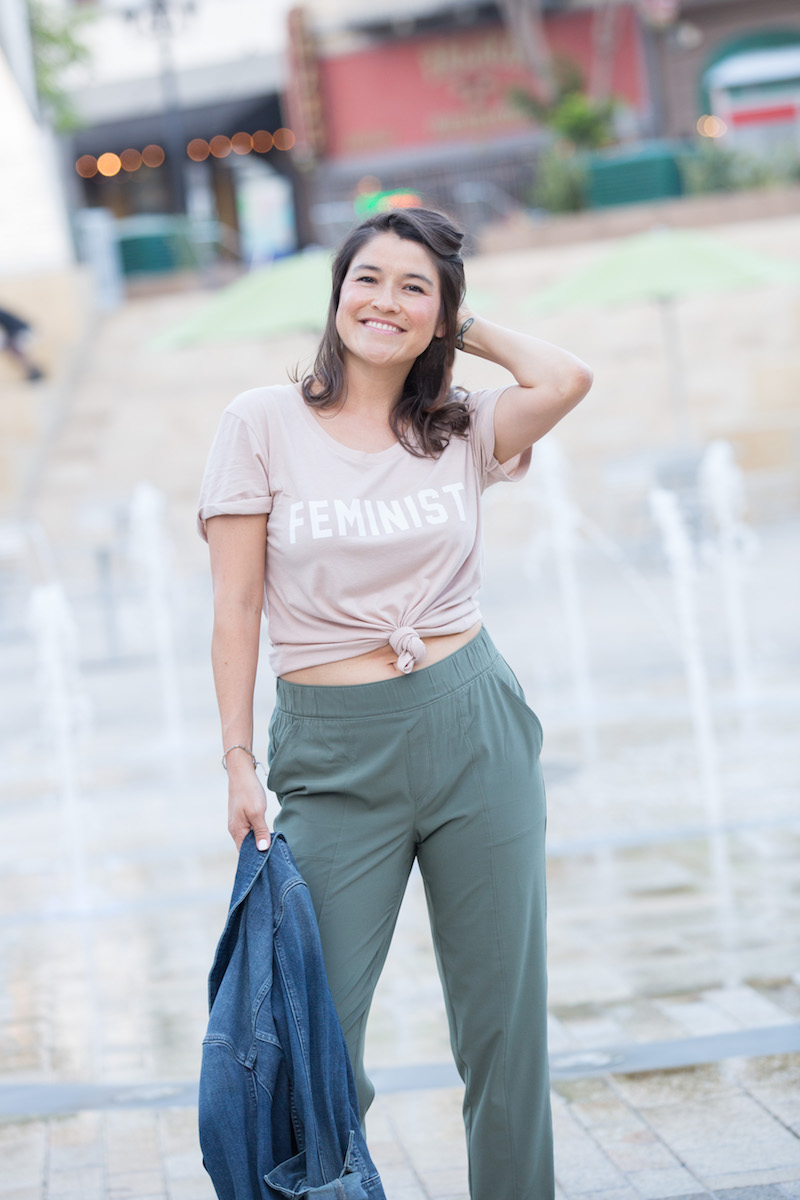 Photos by Dayley Photography
My blog posts are my honest and personal opinion. Sometimes my content includes products sent from companies or PR firms. In this case I was sent samples from Sutro. If I am sent something that is unimpressive or boring I don't write about it.